VYPE DFW TXHSFB PREVIEW: Top 5 Games To Watch Week 8
Oct 15, 2021
Boyd Red Nation (@Boyd_Red_Nation)
It's hard to believe that it's already Week 8 of Texas High School Football. We have seen some of the best games in the Dallas-Fort Worth area so far, but there is still plenty of games left to be played. This week, VYPE DFW is back with some of the top games to watch in the DFW area and you're not going to want to take your eyes off of the action! Be sure you are tuning in on VYPE Live to catch some of our feature games through FloSports.
---
Hebron (3-3, 3-0) vs. Coppell (3-3, 2-1)
Hebron Football Twitter (@HebronFootball)
Hebron vs. Coppell - Friday, October 15 at 7 p.m.
Hebron Hawks
The Hebron Hawks had a less-than-ideal start to their season posting three straight losses. Despite a rocky start, the Hawks have won three games in a row to tie for the lead spot in their district with Lewisville. Undefeated in district play, Hebron has beat the likes of Plano East, Flower Mound, and Plano in which Hawks fans have seen strong outings from Jacob Buniff and Braxton Baker. Buniff didn't play in last week's game, but in the previous two games he threw for seven touchdowns and 764 yards. Cobye Baldwin and Takoda Bridges are strong competitors that Coppell will have to watch out for on Hebron's side. The two have combined for 525 receiving yards and eight touchdowns.
Coppell Cowboys
Coppell has had a strong season and sits just behind Hebron in their district rankings. The Cowboys are coming off of a 39-37 double-overtime loss against Flower Mound Marcus last week and they are looking to repair any damage done to their record. Quarterback Jack Fishpaw has thrown 10 touchdowns on 1,426 passing yards. The Cowboys have strong scorers this season in Ike Odimegwu and Dylan Nelson, so Hebron is going to have to keep their eyes on those strong rushers.
What To Expect:
Expect to see a strong matchup. Hebron isn't going to want to lose a strong spot in the district and Coppel wants to harness all the wins they can as they work their way up the ladder. Expect to see the offenses go at it, but the win is going to come with who's defense can put a stop to the other quarterback.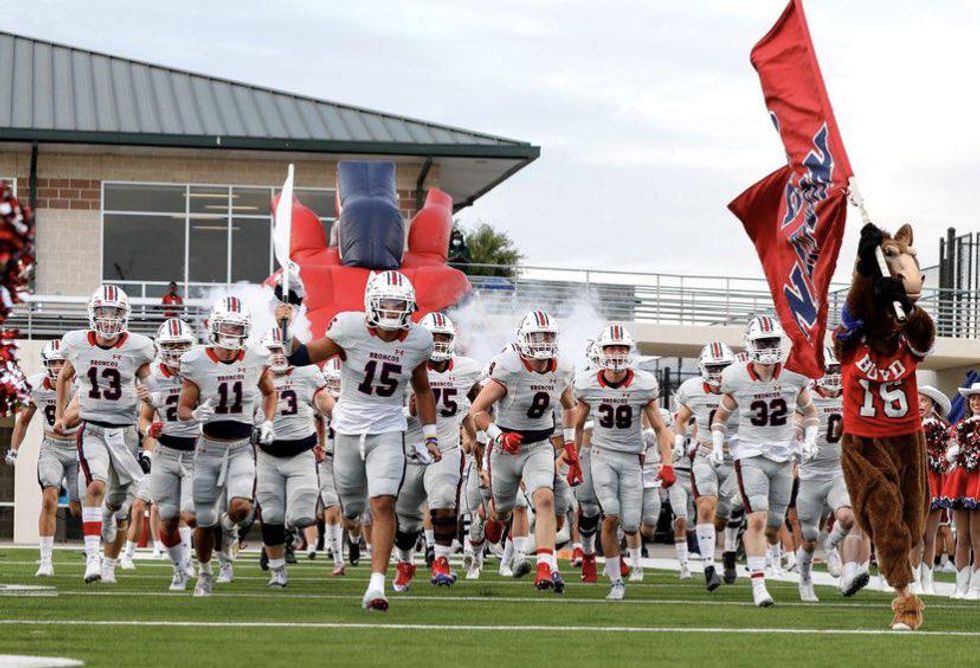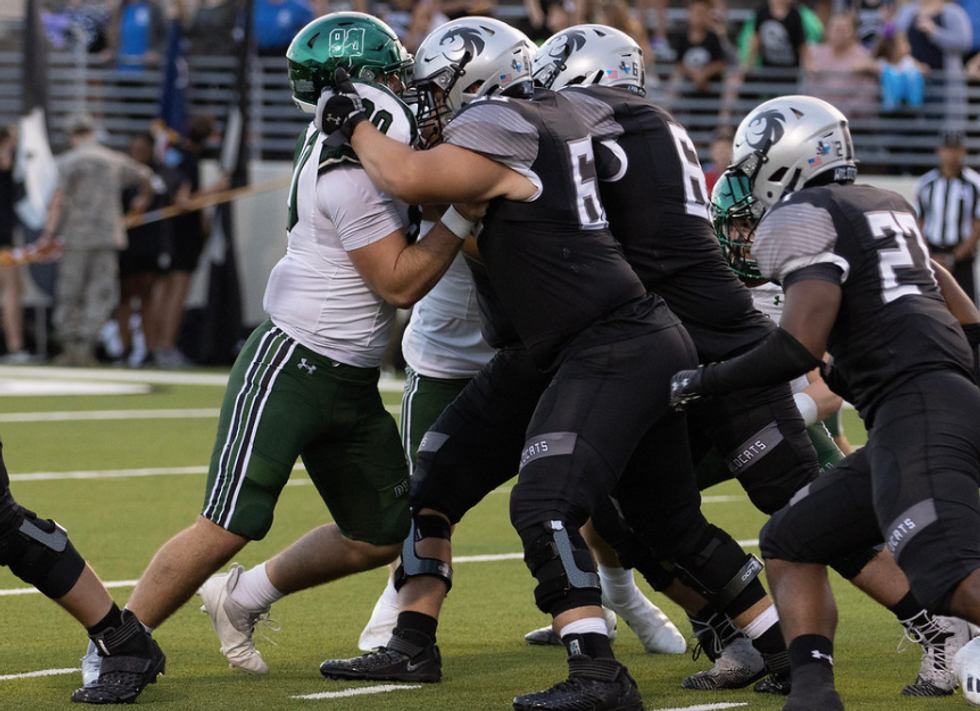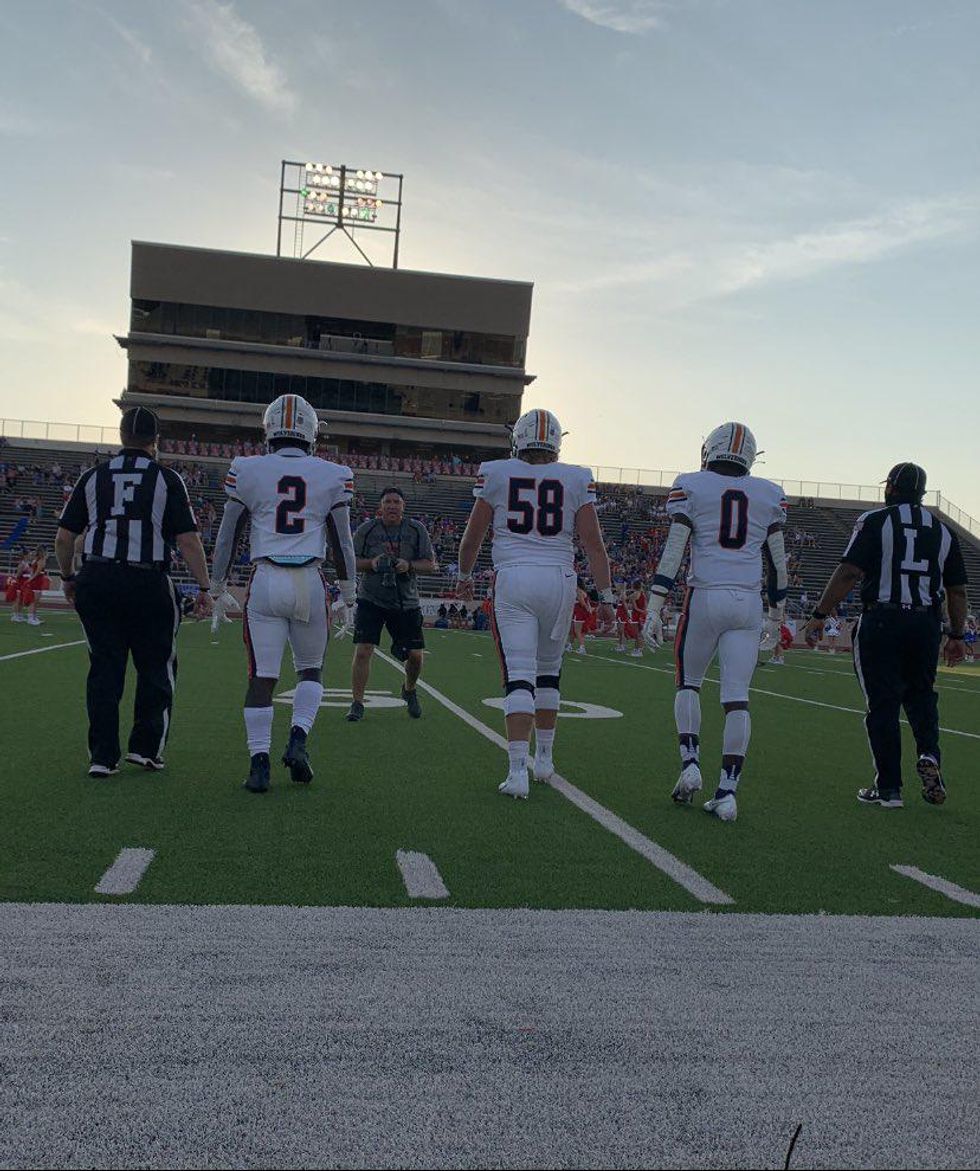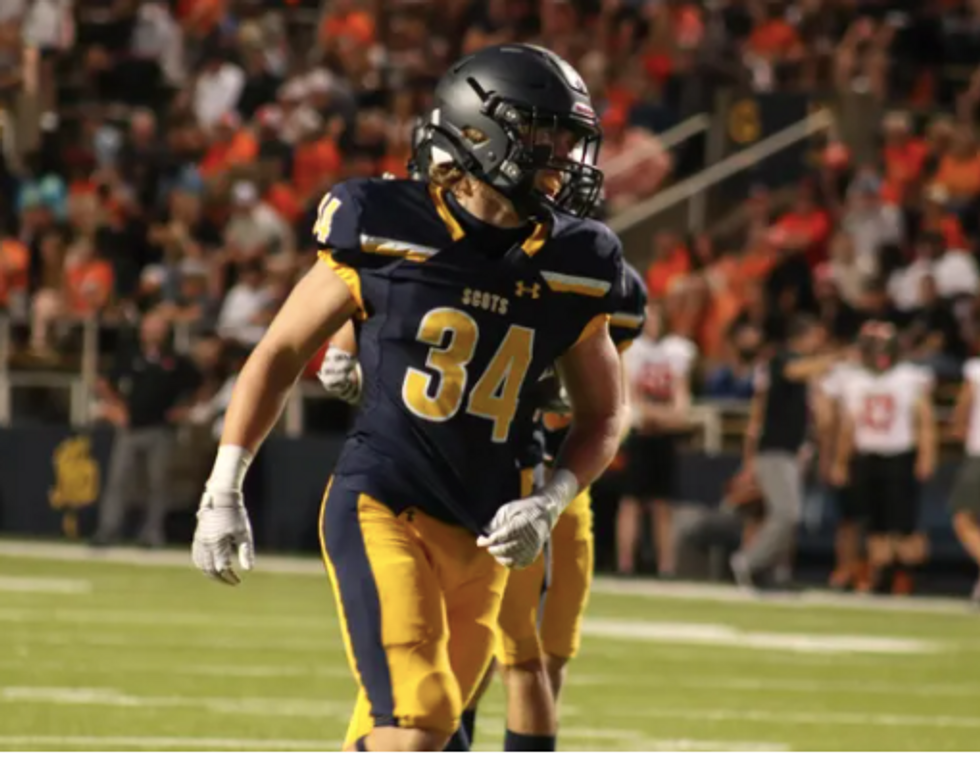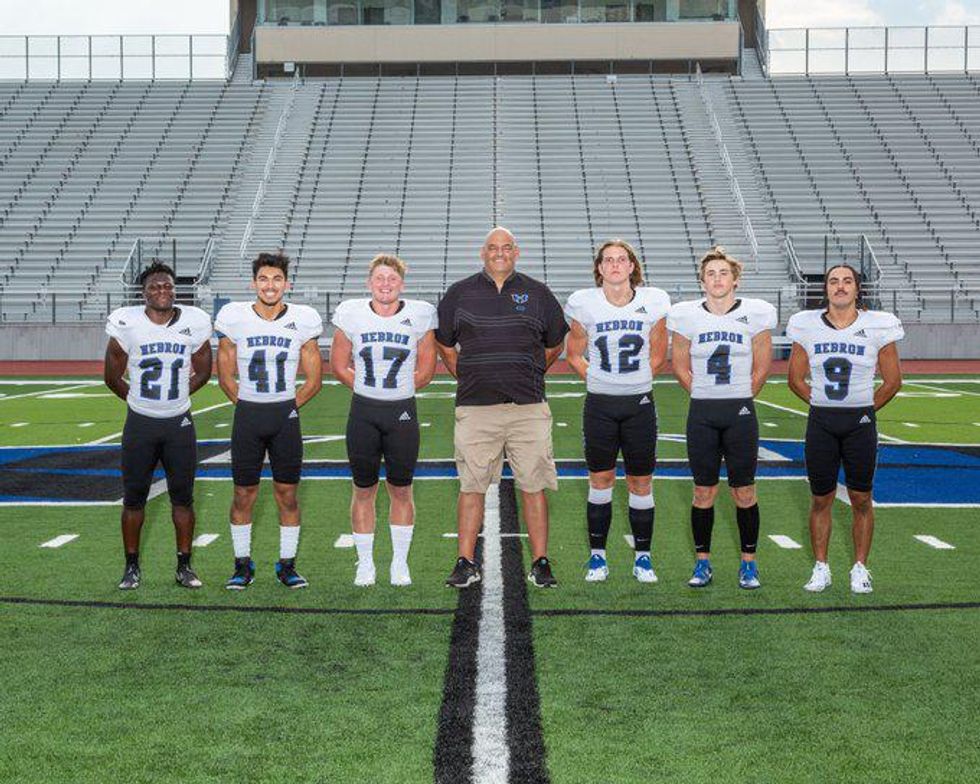 True