Photo provided by Emily Canaan
A Look Back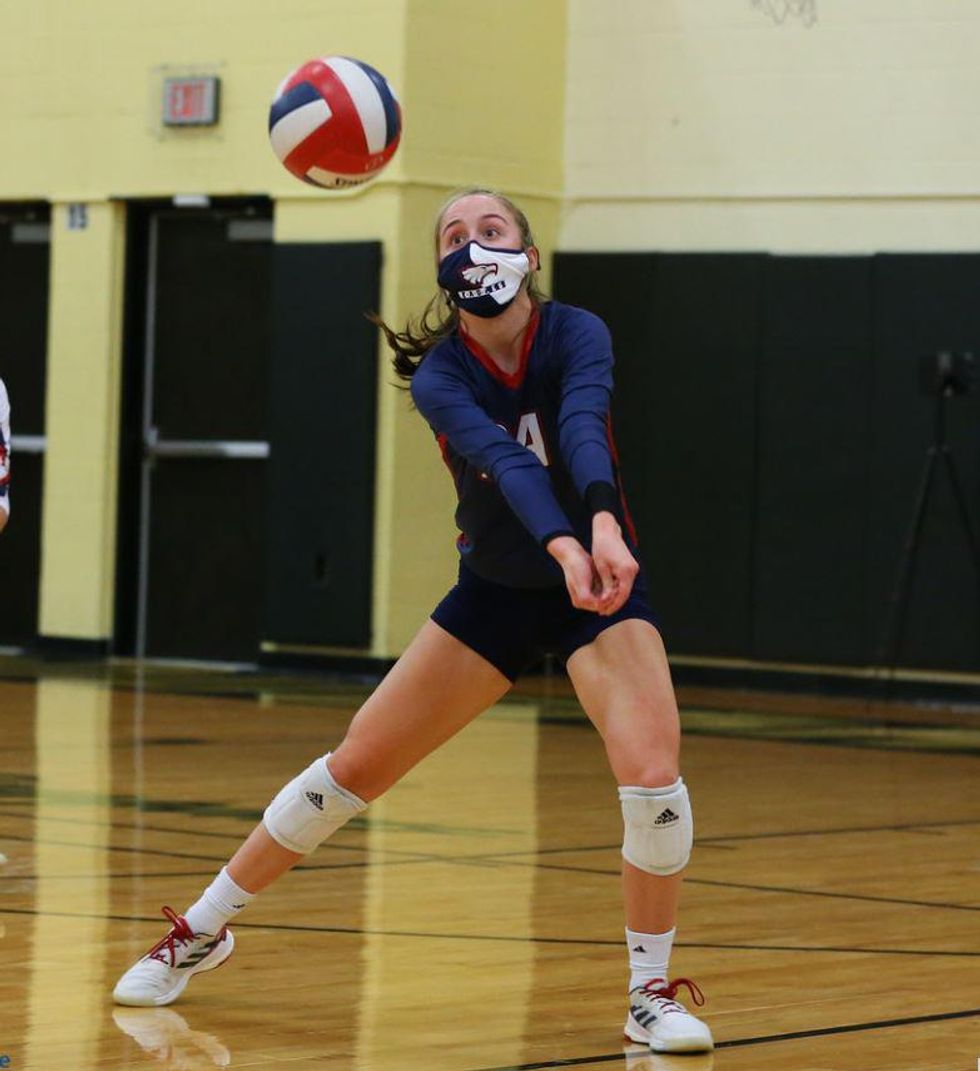 Although her junior season ended sooner than she would have liked, it's safe to say that Canaan had an excellent year and made great memories while doing so. So far, the University of Florida volleyball commit's favorite memory with Allen was when the team won a five-set "thriller" to come back and make it to playoffs.
Canaan believes that the secret to Allen's strength is "constant communication between players and coaches on and off the court." It's no secret that the better a team's chemistry is, the better they are going to perform together and trust in each other. "Encouraging, helping, always having a positive attitude, and leading your teammates throughout the season helps form very strong bonds within the team," added Canaan.
Allen volleyball coach Stephanie Poole had only positive things to say about Canaan's contribution to the team. "Emily is obviously an incredible libero and very fun to watch play," said Poole. "She makes things look easy, but you also know that behind her consistent play is years of training and hard work. You don't make the plays she makes without the commitment and extra hours she has dedicated to this sport. More impressive, however, is EC's leadership -- she's a steady presence on the court; she's entrusted with a lot of the court and she's also a dependable teammate and influence, especially in leading and helping our younger players."
Senior Season Loading...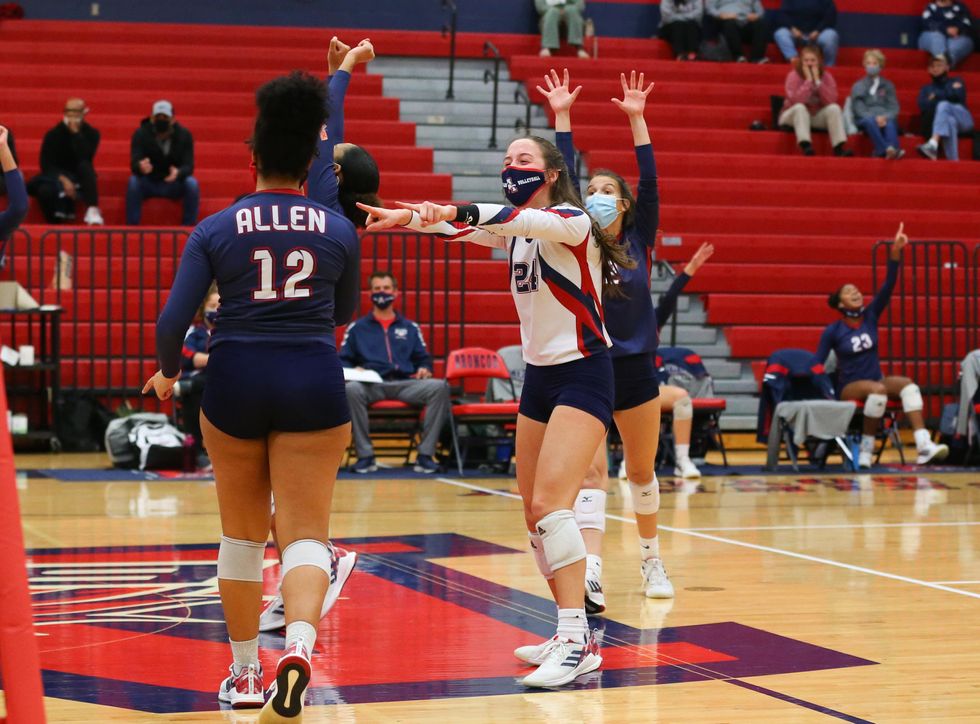 It's easy to get distracted and use your off-season to goof off- every athlete deserves a break and to have fun every now and then, but to truly stay focused is where you separate the good from the best. For Canaan, her drive to compete and continually improve keeps her at the top of her game in season and out of season. In doing so, she plays club volleyball to keep her mind and body in the game. "Typically, after my high school season is over with Allen, I immediately jump into club volleyball at Dallas Skyline Juniors. Once club is over, I train and compete in the summers with the USAV National Training and Development Program along with attending college camps, privates, and strength training," said Canaan during her interview.
With her senior season being so pivotal, her main goal is to simply get better. "My individual goals are to focus on my strength, stamina, and agility," said Canaan. "Our high school team goal is to be district champs." Headed into the season, Canaan has a positive mindset. "As my last year in high school and club, I'm looking forward to playing side by side with my amazing teammates. I'm hoping to have the best season ever!"
To College and Beyond!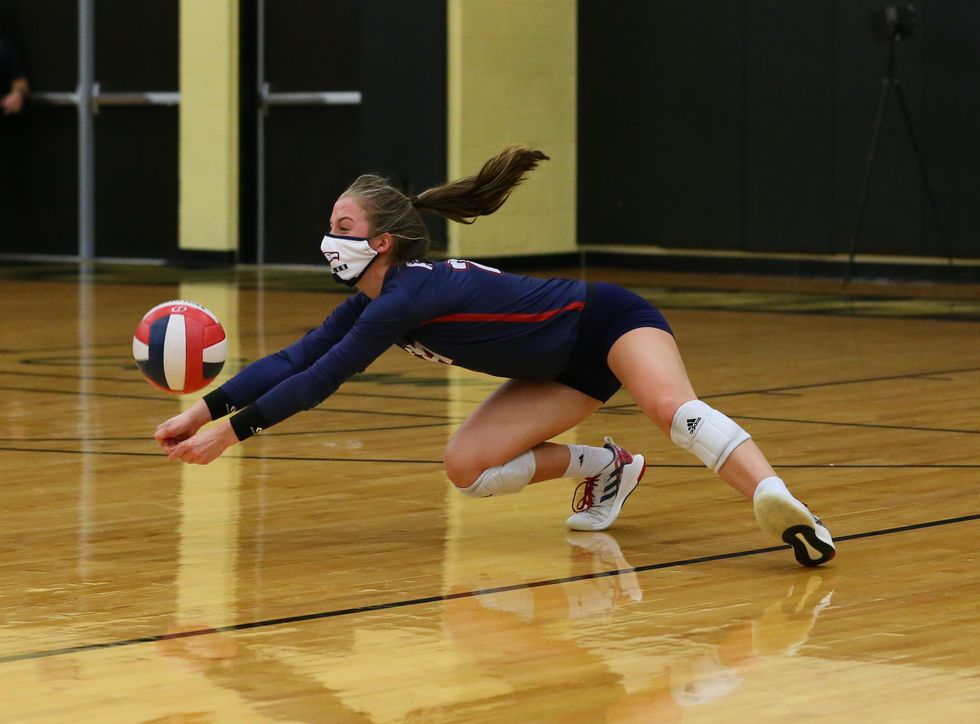 Canaan has verbally committed to play volleyball for the University of Florida. From there, she hopes to continue to be the best that she can be to ultimately fulfill her dream of playing volleyball for Team USA in the Olympics.
Fun Questions:
Who do you look up to as an athlete?
"Three-time Olympian libero Stacy Sykora."
If you could go to dinner with one person (dead or alive) who would dit be? What would you want to talk to them about?
"My Grandpa Cuellar. He passed away two years ago and he was my biggest fan. I'd like to tell him that I'm never going to give up on my dream to make it on the U.S. Women's Olympic team."
The volleyball season is right around the corner and it's time for the fans to have their say!
The VYPE DFW Public School Preseason Libero of the Year Fan Poll is now live! Fans will have the chance to vote until Monday, August 9 at 7 p.m.
Please note that the use of voting software or bots will result in a deletion of votes and a potential DQ from the contest. PLEASE try to keep this fair and fun for all involved!
All athlete polls and their content are only associated and created by VYPE Media and its staff. The content is not created or voted on by any corporate sponsor or marketing partner. Please contact VYPE Media directly if you have any questions, comments, or concerns around our Fan Polls.
For all the ways you love to play, Academy Sports and Outdoors makes it easier than ever to gear up and have fun out there! Get free shipping on your favorite brands at academy.com or get free curbside or in-store pick-up at your Academy store. Gear up this Spring at Academy Sports and Outdoors.