Former Nolan Catholic star Vincent Paige removed from Guyer's team amid scandal
Oct 16, 2021
Shana Willeford (VYPE Media)
Denton Guyer may have had a close 38-31 loss against Allen on Friday night, but the buzz surrounding the team isn't wins or losses; it's in the absence of three-star senior edge rusher Vincent Paige. Paige, once a star for Fort Worth Nolan Catholic before moving to Denton, was reportedly removed from the team earlier in the week and no longer committed to the Mean Green Football program at UNT after North Texas pulled his offer.
Mike Roach, of 247Sports, tweeted on Wednesday announcing the news that the DE/LB was no longer considered a commit to the UNT program after off-field issues. Nick Harris followed the tweet reporting that Paige had been removed from the team on Tuesday after allegations from a female student:
This comes amid serious allegations involving Paige and an underage female student. Paige has been released from the Guyer team as of Tuesday. https://t.co/ng2M1YNYKn
— Nick Harris (@NickHarris247) October 13, 2021
What we know: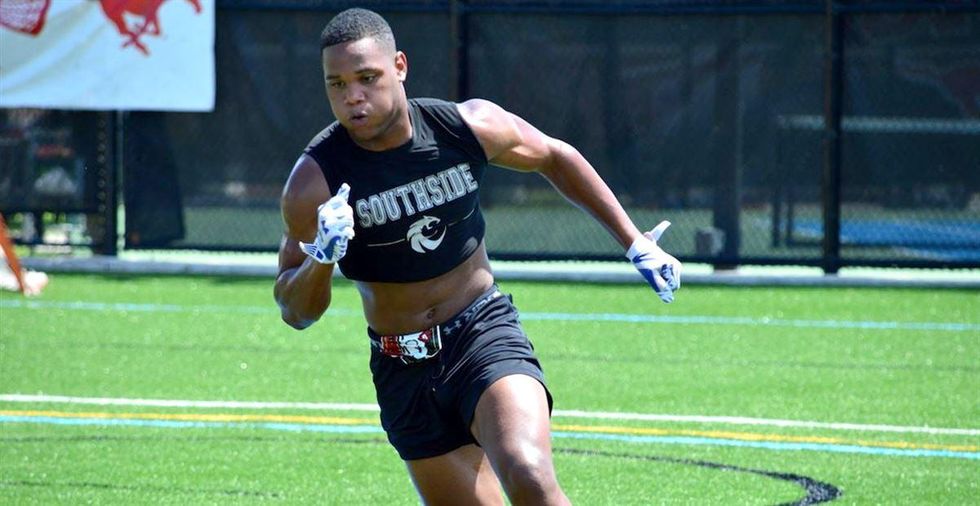 247Sports.com
Although a Change.com petition has been started by someone looking for "Justice for Vincent Paige," an investigation on the allegations is ongoing. Following the hospitalization of a 14-year old girl who came forward with a sexual assault statement on Paige, more alleged victims began to reach out as well. Paige currently has dozens of sexual assault allegations against him that date back to his eighth-grade year. Allison Beckwith, a spokesperson for the Denton police, released a statement saying that the alleged assault is believed to have happened on October 6 on the Guyer campus.
Denton Guyer students staged a 1,000 student walk-out protest on Friday to highlight the "culture of sexual harassment" that parents claim Denton ISD has allowed. Parents have also claimed Denton ISD has cultured an atmosphere of coercion and aggression against female students in the local middle and high schools.
Multiple Reddit posts of students claiming to have been assaulted by Paige have surfaced following the allegations. One student claims that Paige "is feared by each and every girl within our city. He has impacted dozens and dozens of girls' lives, leaving them with trauma, fear, self-deprivation, and the pain of no one ever believing them."
Paige's last game was Guyer's win against Denton Braswell. Guyer head coach Rodney Webb has not responded to requests for comments on Paige or the allegations.
Keep reading...
Show less
True