DFW Preseason Public School QB of the Year: Frisco Heritage senior Easton Swetnam
Aug 27, 2021
Quick Rewind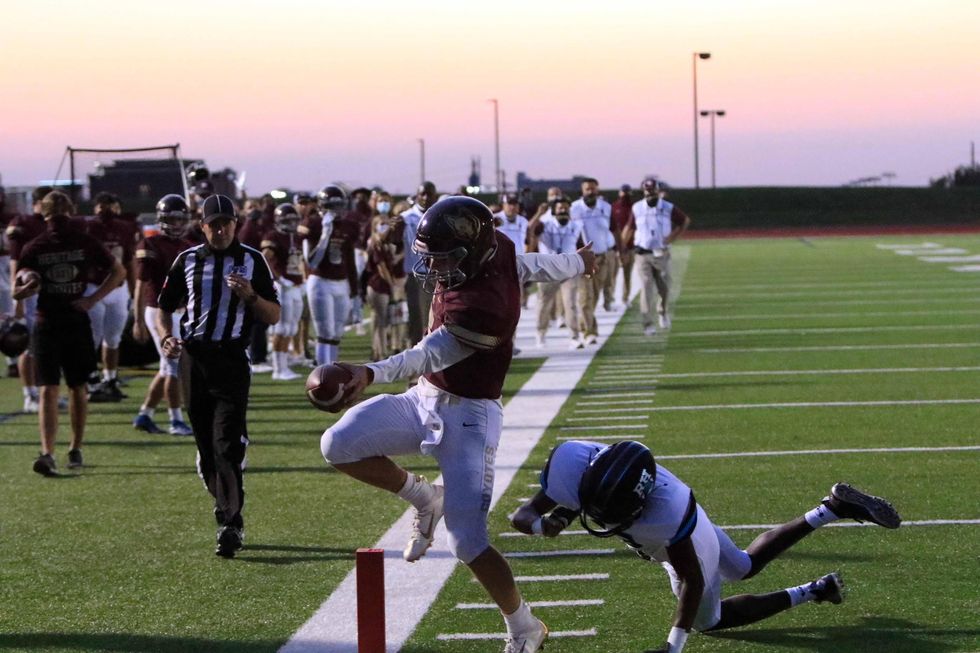 Photo Provided by Easton Swetnam
During an unprecedented junior season, Swetnam was able to record over 2,300 passing yards, 24 passing touchdowns, 290 rushing yards, and two rushing touchdowns in just eight games.
With a decent season last year, Swetnam says there's no secret to his or Heritage football's success. "I would say that as an offense we were on the same page and trusted each other to do our jobs."
With many great memories, Swetnam shared his favorite: "My favorite memory with the team is probably the stuff we do behind the scenes such as off-season workouts. I would say this is because it just builds a bond between us that makes us stronger as a team."
Staying Focused
With a long off-season, it's possible for athletes to get distracted from hard work. For Swetnam, though, his goals keep him focused. "I stay focused during the off-season because- ultimately- as a team we have one common goal and that is to make the playoffs," said Swetnam.
This year, Swetnam is looking forward to seeing how the team continues to improve as well as improve himself on and off the field. "My mindset going into the school year is to get it done in the classroom so that I can play football in the future," Swetnam told VYPE. "When it comes down to it, if you can get it done in the classroom, you have a better chance to success on the football field." Swetnam says the team goal this year is to make it to playoffs while his personal goal on the field is to throw for 3,000 yards and rush for 1,000 yards.
What's In Store?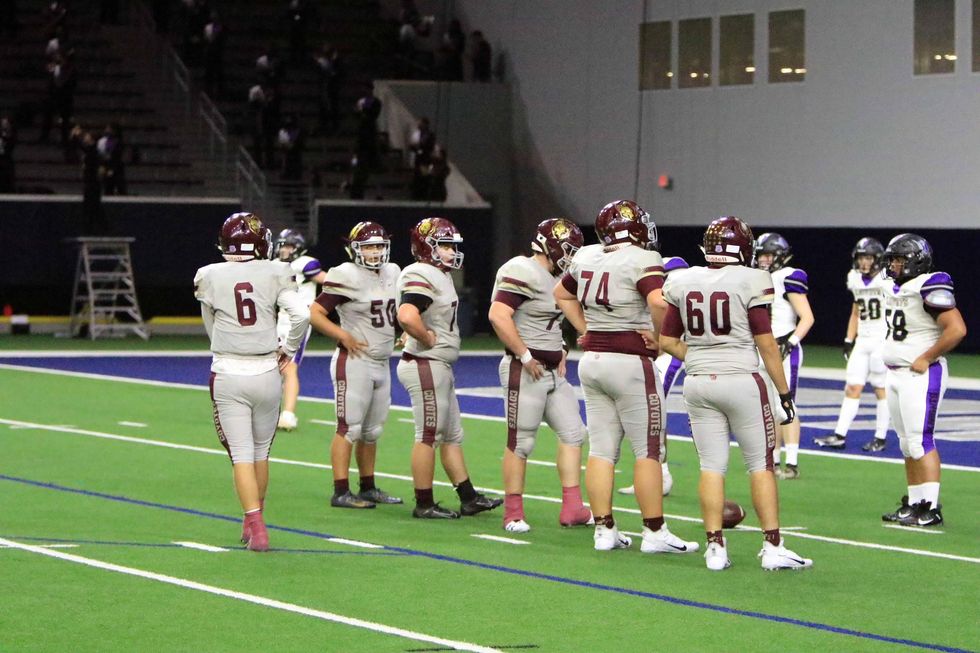 Photo Provided by Easton Swetnam
Swetnam is currently uncommitted, but he hasn't ruled out playing football in college. "I'm looking for a program that welcomes me for who I am," Swetnam noted. "[I'm looking for a program] that has the best interest for myself and my family."
Swetnam plans to major in meteorology.
Coach's Comments
Frisco Heritage head football coach, Kenneth Gilchrist, had great things to say about Swetnam's performance as well as his leadership on the team. "Easton is a fierce competitor on and off the field," Coach Gilchrist told VYPE. "He is very unselfish and would rather one of his teammates have the limelight. He bleeds Coyote maroon and gold."
As Swetnam noted before, a team goal is to make it to the playoffs this season. Coach Gilchrist noted that Swetnam is driven and determined to help the team accomplish this goal in the 2021-22 season. "[Easton] wants nothing more than to help guide his team to the playoffs for the first time since 2014," Gilchrist said in regards to Swetnam's determination on the field and dedication to his team.