Week 6 DFW #TXHSFB Preview
Oct 03, 2019
Week 6 is here and that means we are crossing over the halfway point to playoffs. There are a lot of usual suspects already at the top of their respective standings - Duncanville, Allen, Highland Park - and there are a number of surprises, both good and bad - Frisco Independence off to a 4-0 start, SOC just at 2-2 and the ever-changing private school landscape.
Let's get into a two-game breakdown for this week.

---
FRIDAY: Frisco Liberty vs. #7 The Colony
Friday night keeps me in 5-5A Division I again to watch No. 7 The Colony again take on another winless team, this time Frisco Liberty. But if last week is any indication, this could be another trap game (the second of possibly three straight) for The Colony as it looks toward a matchup with Lone Star.
Maybe last week was a wake-up call for Rudy Rangel's team.

Previewing The Colony (4-0, 1-0)
Looking at the box score last week for The Colony - it was not good. Watching the game in person, it was not much better. The defense was gashed all night long against a bruising running back to the tune of 303 rushing yards allowed, which followed giving up 277 yards on the ground to Trophy Club Byron Nelson. The offense looked lackadaisical at times, but did enough to get the win - barely.
Still, The Colony is scoring 42 points a game, averaging 444.8 yards per game and outscoring opponents by an average of 15.5. But in splitting the first two games from the last two, you see an disconcerting trend on defense.
Game 1-2

Game 3-4

Pass Yds

262.5

350.0

Rush Yds

108.5

168.5

Total Yds

371.0

518.5

Pass Yds Allowed

194.5

186.5

Rush Yds Allowed

91.5

290.0

Total Yds Allowed

286

476.5

Points Per Game

36.0

48.5

Points Allowed Per Game

10.5

43
Opponents have found something as The Colony is giving up nearly 200 more yards a game on the ground and 190 more overall.
Luckily the offense has responded well enough to keep the winning ways in tact, led by the dynamic Myles Price and Mikey Harrington at quarterback.

Previewing Frisco Liberty (0-4, 0-1)
It's been tough sledding this year for Liberty, which enters on a 15-game losing streak that dates back to the 2017 season. Offensively, the Redhawks only score 10.5 points a game and struggle to move the ball. Twice this year, the run game has topped out at 28 yards, and its only broken 300 yards once.
Quarterback Will Glatch has been efficient throwing the ball at 66 percent for 566 yards, but it's getting the ball into the endzone that's been the problem. Glatch only has one TD pass and accounts for a rushing score, which is 40 percent of the team's scoring this year. The other three scores Will Ashmore, who has 21 rushes for 168 yards.
Defensively, Liberty gives up a lot of points and a lot of yards - mostly on the ground game. Last week, Frisco Independence rushed for 332 yards, which was a 70-yard increase from the season average coming into that game.

Previewing the Game
Last year, The Colony won this game 42-10 with Harrington and Price connecting for three scores. The hope for The Colony in this one would be to shake off whatever plagued them last week and get some confidence built up for the interior defensive lineman.
It can also be used to possibly settle down the offense, which seems to be doing too much with the ball at times as it comes in having given up the ball twice in all four games this year.
In last week's preview against Frisco Centennial, the prediction was way off, but I'm confident in this week's pick a bit more as The Colony corrects some things and puts this one away early.

Prediction: The Colony 49, Frisco Liberty 9
Follow @iamspeters for live updates of this game.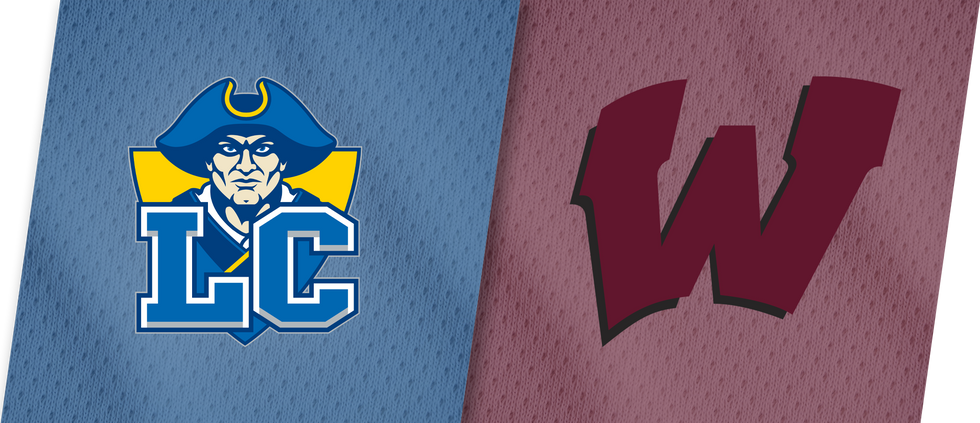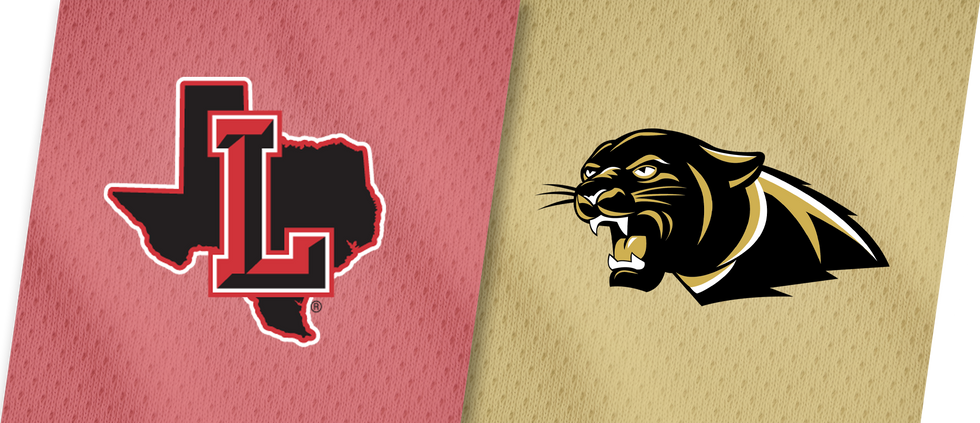 Other notable Week 6 DFW #TXHSFB games
THURSDAY
Frisco Lone Star (4-0) vs. Frisco Wakeland (3-1)
Garland (3-2) vs. Sachse (3-2)
Haltom (2-2) vs. Weatherford (4-1)
FRIDAY
Southlake Carroll (4-0) vs. Denton Guyer (4-0)
Fort Worth All Saints (3-1) vs. Prestonwood (4-1)
Burleson (5-0) vs. Burleson Centennial (4-1)
Bishop Lynch (3-2) vs. Fort Worth Nolan (5-0)
McKinney North (4-1) vs. Texarkana Texas (3-2)
Midlothian (4-1) vs. Aledo (3-1)
Hebron (3-1) vs. Coppell (2-2)
Lake Worth (3-2) vs. Fort Worth Benbrook (3-2)
Dallas Hillcrest (5-0) vs. Carrollton Ranchview (4-1)
Mesquite Horn (2-3) vs. Rockwall (3-2)
Rockwall-Heath (3-2) vs. Mesquite (4-1)
Royse City (4-0) vs. Ennis (4-1)
Dallas Skyline (2-2) vs. Duncanville (4-0)
Shelton (4-0) vs. Frisco Legacy Christian (4-1)
Parish Episcopal (3-1) vs. Fort Worth Christian (3-2)
Mesquite Poteet (1-3) vs. Sherman (2-2)
Grapevine (3-1) vs. Birdville (2-2)
Frisco Lebanon Trail (3-2) vs. Lovejoy (2-2)
Keller Central (3-1) vs. Byron Nelson (0-4)