Week 3 DFW #TXHSFB Preview
Sep 12, 2019
Two regular season weeks down and there are definitely some interesting developments across the DFW high school football landscape. From Cedar Hill starting 0-2 to Denton Guyer knocking off two state-ranked teams to open the year, intrigue continues to build each week - and Week 3 is no different.
Due to some family priorities for Thursday, there are only two bigger game previews this week, but they are quite stellar - at least in name recognition.

---
FRIDAY: Coppell vs. #2 Allen
For the fourth straight year, Allen and Coppell meet in pre-district action with Allen having won all three previous meetings.
Last year, Allen won a 21-0 weather-shortened game, which is definitely not looking likely for Friday's contest. Had that came continued, there's no telling how it would have ended up. After a scoreless first, Allen scored all 21 points in the second. The weather took over and halted things at halftime.
Previewing Coppell
Coppell (1-1) has struggled a bit to open the season. After a Week 1, fourth-quarter collapse against Garland Sachse, the Cowboys pulled out a low-scoring, 7-point win over L.D. Bell last week at home. In both games, Coppell put points on the board only to be shutout in the second quarter while opponents are averaging 10 points in the same period.
Coppell is still trying to figure out its quarterback situation - as a team, Coppell has passed for a total of 220 yards with the only real outside threat being sophomore wide receiver Anthony Black with nine catches for 120 yards.
In both games, Coppell has been outgained on offense, giving up an average of 340 yards with 242 of that going on the ground.

Previewing Allen
Allen (2-0) - ranked No. 2 in our recent 6A area Top 10 - has played two state-ranked teams and handled those challenges (both at home) fairly easily - winning by an average of 13.5 points. On offense, Allen looks to be every bit as good as previous years, getting nearly 460 yards of offense a game and putting up 39.5 points per.
The Eagles like to start fast, scoring 35 of their 79 total points in the first quarter and then just score enough to keep their opponents arm's length away on the way to a win. Senior quarterback Raylen Sharpe has stepped right in an performed well to open the year, going 39-of-60 passing for 560 yards and six touchdowns as well as rushed for 116 yards and two more scores.
On defense, Allen has stifled opponents' run games to an average of just 75 yards per and forced three turnovers through two games.
Some causes for concern for Allen is the passing defense and the giveaways. Allen allows 380 yards per game through the air - although a lot of those yards come as teams are forced to try and score as quickly as possible while trailing. And while Allen has forced three turnovers to start the year, the offense has coughed the ball up five times already, which is more than half the amount from last year.

Previewing the Game
TexasFootball.com has Allen as 43 point favorites entering this matchup, and considering the level of competition and success Allen has had, it's not hard to see the justification. Coppell on the other hand suffered a come-from-ahead loss to open the year and then struggled against a mid-tier (at best) last week.
Here are how the two teams stack up.

Coppell can score a little but has struggled to do so early on this year, while Allen can and will light up the scoreboard early on to try to take away opponents' run game.
Coppell's passing defense number might look good on paper, but it hasn't played a team that likes to throw the ball around yet in 2019. That unit will be put to the test in Allen on Friday.

Prediction: Allen 45, Coppell 14
Follow @VYPEDFW for live updates of this game.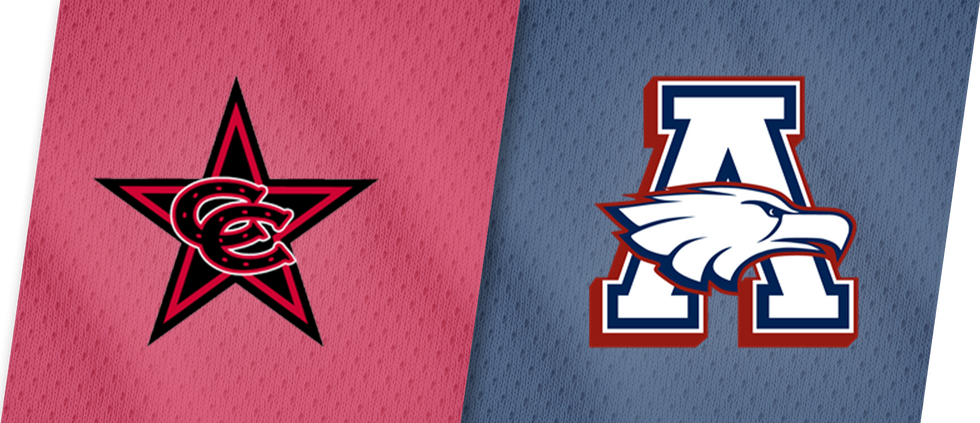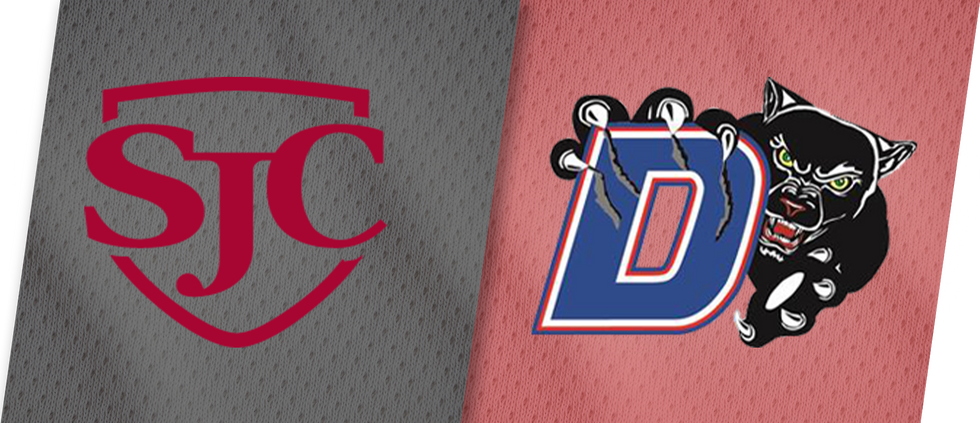 Other notable Week 1 DFW #TXHSFB games
THURSDAY
Dallas Spruce (1-1) @ Carrollton Ranchview (2-0)
John Paul II (2-0) @ Dallas Christian (2-0)

FRIDAY
Celina (1-1) @ Fort Worth Nolan (2-0)
Frisco (2-0) @ Denton Braswell (1-1)
Frisco Heritage (1-1) @ Red Oak (1-1)
McKinney Boyd (1-1) @ Lewisville (2-0)
Midlothian Heritage (1-1) @ Decatur (2-0)
Prosper (2-0) @ Flower Mound (2-0)
Waxahachie (1-1) @ Flower Mound Marcus (1-1)
Dallas Adamson (2-0) @ Dallas Roosevelt (2-0)
Trinity Christian-Willow Park (0-2) @ Frisco Legacy Christian (2-0)
Arlington Bowie (2-0) @ Rockwall (1-1)
Brownsboro (1-1) @ Sunnyvale (2-0)
Burleson Centennial (2-0) @ Aledo (1-1)
Corsicana (1-1) @ Greenville (1-1)
Pilot Point (2-0) @ Aubrey (1-1)
Forney (1-1) @ North Forney (2-0)
Frisco Lone Star (2-0) @ Highland Park (2-0)
Richardson 2-0) @ Garland (1-1)
Dallas South Oak Cliff (1-1) @ Dallas Wilmer-Hutchins (1-1)

SATURDAY
DeSoto (2-0) @ Bishop Dunne (2-0)
Little Elm (1-1) @ Keller Central (2-0)