Katie Sowers was first woman to coach in a Super Bowl
Jen Welter, Becky Hammon and Katie Sowers are trailblazers.
Welter (Arizona Cardinals) was the first-ever female coach in the NFL, while Katie Sowers (San Francisco 49ers) was the first ever female to coach in a Super Bowl. Sowers is now with Kansas City and joins eight female assistants throughout the NFL.
Becky Hammon will be the first-ever NBA coach sooner than later. She's the top assistant for the San Antonio Spurs and has coached an NBA game when head coach Greg Popovich was unavailable.
Well, what about under the Friday Night Lights in the state of Texas, where high school football is the stuff of legend?
Yes, there are a few females sprinkled about the state, but it's maybe a handful. With high school coaching job boards busting at the seams and the fact that the barrier of female coaches in male sports has been broken, this will become commonplace.
"Oh, it's coming," UIL Director of Athletics Dr. Susan Elza said. "It's going to become more and more of a trend in hiring, but I hope it's for the right reason.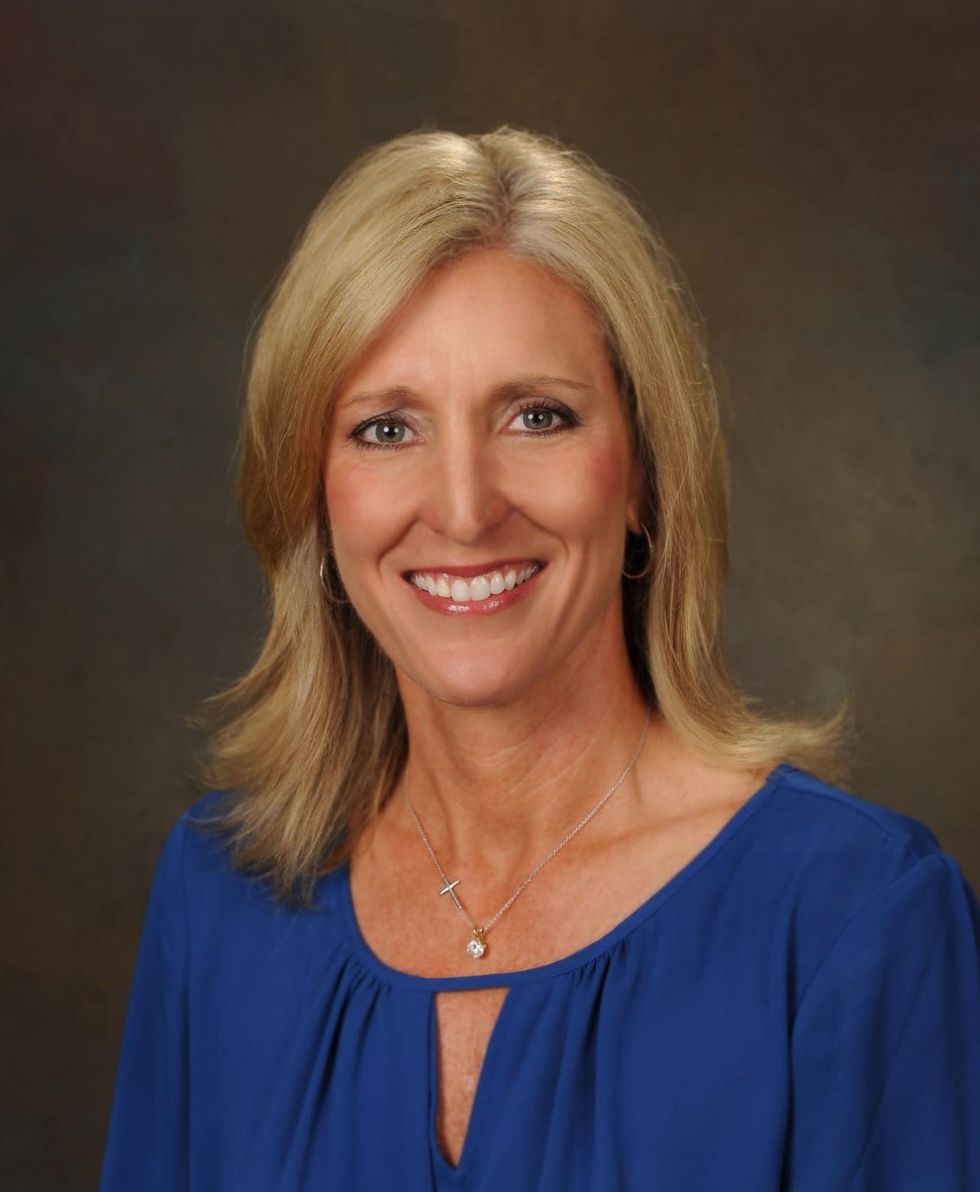 Dr. Susan Elza, UIL Director of Athletics
"It's not that, 'I'm doing this to say I have a female on staff or because the NFL is doing it. No, it's we have a great coach here, who just so happens to be a female'. I had a coach tell me that he was looking for a female assistant coach. I asked, shouldn't a female coach be looking for you? If a female wants to coach football, they should be seeking out those jobs and apply, not the other way around."
Elza, a woman, was hired as the first-ever director of the UIL in 2017, and Houston is loaded with women at the Athletic Director level in Galena Park ISD's Vivian Dancy, Katy ISD's Debbie Decker, Fort Bend ISD's Dena Scott and Lamar Consolidated ISD's Nikki Nelson. HISD's Marmion Dambrino and Clear Creek ISD's Debbie Fuchs, who have both retired but paved the way.
But there aren't many coaches… yet.
"It's funny, I'm sort of in that role of being a woman in a traditionally male-based position," Elza said. "When you are in that position, you don't want people looking at you like you got the job because you are a woman. I'm there because I'm qualified, whether it be my intensity or attention to detail."
The gender question is cutting through all parts of the playing field. Elza explained that the UIL had its first-ever female referee this season in a state football championship game.
"It's a big deal and is awesome that women are getting these opportunities," she said. "And for women who aspire to coach men's sports -- whether it be soccer, basketball, baseball or football -- I say go for it. Even if you didn't play the sport, head coaches are going to coach you up so they can coach their kids.
"We are in a time where decision-makers are more open to not looking at gender, but at the qualifications."
SAN ANTONIO - There was a buzz of excitement around the Henry B. Gonzalez Convention Center on Sunday morning.

As the doors opened at 8 a.m., coaches from across the State of Texas flooded into the convention hall for the annual Texas High School Coaches Association Coaching School event, which was done completely virtual in 2020 due to the COVID-19 Pandemic.
An expected 14,000 coaches are slated to attend the annual event with a record 23,778 THSCA Members now registered, according to THSCA Executive Director Joe Martin.
Martin and the University Interscholastic League's Dr. Susan Elza and Dr. Jamey Harrison addressed the media on Sunday morning to talk some of the biggest topics and challenges facing high school sports as we enter the 2021-2022 calendar year.
Here were some of the biggest takeaways.
Name, Image, Likeness

NIL has dominated the news cycle since collegiate athletes were able to start making money off their Name, Image or Likeness starting on July 1 in most states. That was the case for the State of Texas, which passed bill SB 1385 to allow that. But the rule doesn't impact high school athletes.
"We are hoping to have some of that final information in the next few days but we don't control that timeline. We are in wait and see." - Harris said.
Home School Athletes Allowed to Play HS Sports
Another bill that the Texas Legislature passed was better known as the "Tim Tebow Bill", which would allow schools to allow homeschool students to participate in UIL activities. Schools and school districts are not required to do it but can.
"There are definitely some schools considering it," Harrison said. "But using your words, I don't think it is even close as most of the school districts will not opt in to allow that. But I don't think we will have zero opt in either, I think there will be some school districts that will allow that."
In the June UIL Legislative Council meeting, Harrison said they passed numerous rules regarding this ruling.
School districts have until August 1 to opt in for the 2021-2022 school year to allow homeschool students to participate in UIL activities. That deadline, because the law doesn't go into affect until September 1 and UIL seasons begin early August, will apply to varsity athletics only.
Could Class 7A be coming sooner than later?

As school districts continue to build and open one high school after another, eventually there will come a time that the UIL will not be able to fit them all into Class 5A & 6A.
"I think the 7A conversation is becoming more and more real," Harrison said.
So, when could we see it come to fruition?
The UIL realigns classifications and districts every two years with the next coming in February of 2022, which will give schools their districts for the 2022-2023 & 2023-2024 seasons. It won't happen then, Harrison said but it could come in either the 2024 or 2026 realignment.
"There aren't many new 2A high schools," Harrison said. "They're all 5A or 6A. They may start as 4A but in very short order they are going to grow to 5A or 6A. So, we keep adding schools at 5A and 6A and we can roughly handle about 500 of them - 250 in 6A and 250 in 5A. So, if you had 20 and now we have too many."
In the 2020 UIL Realignment, according to UIL documents there was 245 Class 6A and 252 Class 5A programs. The cutoff for Class 6A programs was 2,200 & up and Class 5A was 1,230 - 2,219 enrollment.
In Houston alone, since opening Shadow Creek has jumped from 5A to 6A and Fulshear has gone from 4A to 5A and newly opened schools Katy Jordan and Randle HS are set to be aligned into districts for football play.
Water Polo to Begin in 2022-2023

Next fall, water polo will begin its first-ever UIL season.
Water polo was added as a sport prior to the COVID-19 pandemic and it is now set for its debut a year from August. Dr. Susan Elza said it will be a fall sport running from August until October with state championships being around mid-end of October.
Schools will designate in October and January of this year what sports they will compete in for the 2022-2023, 2023-2024 athletic calendars and then be aligned into districts come February. There will be boys and girls water polo seasons.