ARLINGTON - For the fifth time in school history, Refugio is the last team standing after a 28-7 win over Post in the 2A Division I State Championship in front of 7,327 at AT&T Stadium.
Quarterback Alex Ochoa (offensive MVP) willed Refugio to the win as he carried the ball 27 times for 108 yards and all four of Refugio's touchdowns.
Post (15-1) held tough with Refugio (16-0) for a half, leading 7-0 after the first quarter and 7-7 at the half.
But toward the later portion of the second half, Post could not contain Ochoa as he picked up 48 yards on the ground alone and the first of four straight unanswered Refugio scores.
Refugio's defense completely limited Post's offense, holding it to 93 total yards (47 in the first half and 46 in the second half). After Refugio scored on its opening possession of the second half to grab the lead, the defense began to pin its collective ears back and attack the Post run game.
Zavien Wills, Javon Williams (defensive MVP) and Jaden Hubbard combined for 21.5 total tackles, seven of which were tackles for lost.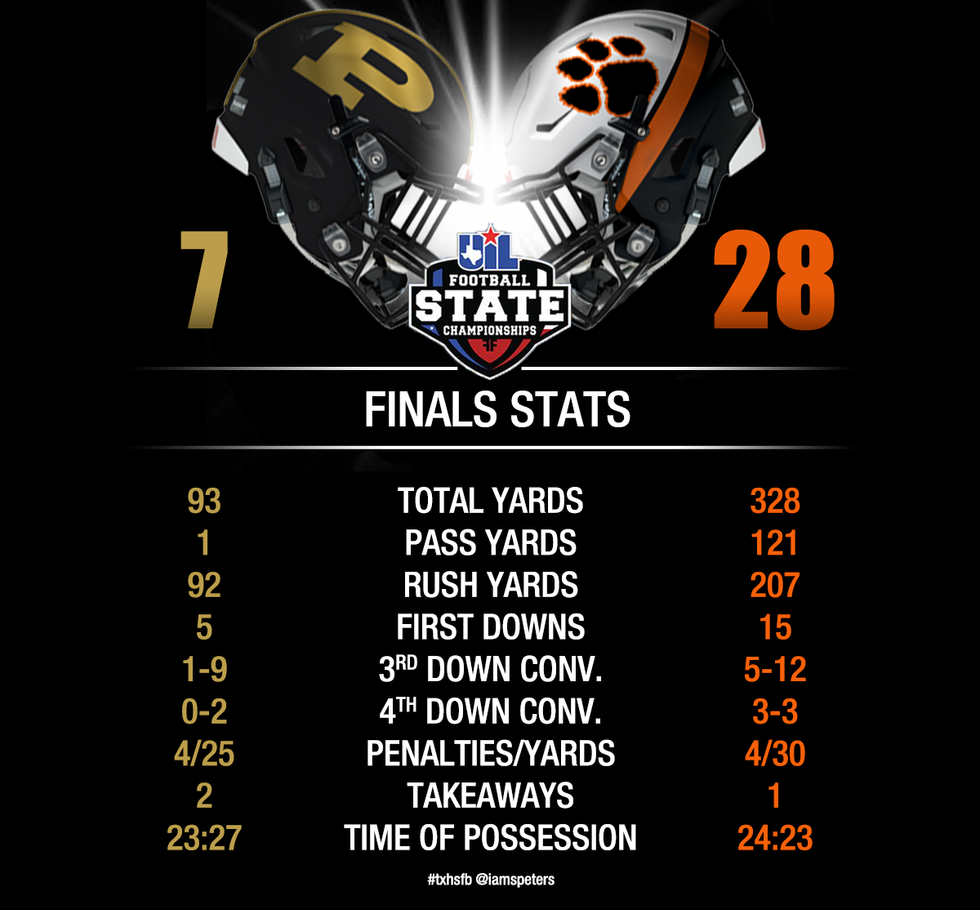 VYPE editor Thomas Bingham, Hill Country Indoor sports director Evan Beyer and "Producer Josh" Waclawczyk continue their 2019-2020 sports coverage and share this week's "From The Bench" interview with San Antonio LEE soccer players Kameron Kloza (Texas Tech commit) and Jen Jackson (Rice commit) during the 18th Locker Talk Austin/San Antonio episode.
The hosts also preview the 12 UIL football state championship games, and recap the seven UIL state semifinal games involving Austin/San Antonio area schools and teams.
Tune in because it's the final program of 2019, and you'll want to see how the season's football pick 'em challenge concludes. Hope everyone has a Merry Christmas and a Happy New Year, and we'll see y'all in January 2020!