The scores are rolling in, teams' seasons are coming to an end while others will get to practice for at least another week.
Being a 10-0 team hasn't fared well so far in the 2019 playoff picture. Fort Bend Travis saw its perfect season come to an end on Thursday with a 35-28 loss to Katy Tompkins. New Caney, which just wrapped up its fourth-straight district title a week ago, fell short to Foster on Friday, 31-21, ending its season.
Katy protected its perfect season as it dispatched Fort Bend Ridge Point on Friday with a 35-28 victory; Shadow Creek remained perfect with a 49-7 victory over Port Arthur Memorial; Cy-Fair moved to 11-0 with a 65-20 victory over Bellaire; Manvel continued its perfect march with a 49-14 win over Nederland and Huffman remained flawless with a 49-6 win over Furr on Thursday.
On the private school ranks, Second Baptist School stayed perfect with a 43-29 win over Brentwood Christian on Friday, while The Woodlands Christian Academy did the same with a 48-7 victory over San Marcos Christian.
So, that's a look at the teams that were perfect and remain perfect. What about the rest of the field, including who won and who and when they play next.
Class 6A Division I – Region III
Cy-Fair 65, Bellaire 20
Katy 35, Ridge Point 28
Area Round – Katy vs Cy-Fair – Friday, Nov. 22 at Tully Stadium - 7 pm
North Shore 54, Dobie 0
Pearland Dawson 38, Clear Springs 32
Area Round – North Shore vs Dawson – Friday, Nov. 22 at Pasadena Memorial Stadium - 7 pm
Cy Falls 27, Lamar 14
Tompkins 35, Fort Bend Travis 28
Area Round – Cy Falls vs Tompkins – Friday, Nov. 22 at Legacy Stadium - 7 p.m.
Atascocita 70, Deer Park 29
Dickinson 28, Pearland 23
Area Round – Atascocita vs Dickinson – Saturday, Nov. 23 at NRG Stadium - 2 p.m.
Class 6A Division I – Region II
Cypress Woods 42, Cedar Ridge 28
The Woodlands 17, Spring 0
Area Round – Cy Woods vs The Woodlands - Friday, Nov. 22 - Cy-Fair FCU Stadium - 7 p.m.
Cypress Ranch 38, Stony Point 24
Klein Oak 47, MacArthur 17
Area Round – Cy Ranch vs Klein Oak - Saturday, Nov. 23 - Waller ISD Stadium - 3 p.m.
Class 6A Division II – Region III
Cypress Creek 41, Westside 21
Mayde Creek 27, Fort Bend Bush 21
Area Round – Cypress Creek vs Mayde Creek – Thursday, Nov. 21 – Pridgeon Stadium - 7 pm

West Brook 55, Kingwood 21
Strake Jesuit 48, Clear Creek 14
Area Round – West Brook vs Strake Jesuit – Friday, Nov. 22 - Challenger Stadium - 7 p.m.
Memorial 20, Heights 9
Katy Taylor 51, FB Elkins 41
Area Round – Memorial vs Katy Taylor - Saturday, Nov. 23 - Legacy Stadium - 1 p.m.
George Ranch 49, Clear Falls 37
Humble 24, CE King 14
Area Round – George Ranch vs Humble - Saturday, Nov. 23 - TDECU Stadium (University of Houston) - 4 p.m.
Class 6A Division II – Region II
Tomball Memorial 49, Vista Ridge 43
Westfield 41, Klein Cain 15
Area Round – Tomball Memorial vs Westfield – Friday, Nov. 22 at Sheldon ISD Stadium - 7 p.m.
Klein Collins 37, Dekaney 6
Vandergrift 14, Bridgeland 13
Area Round – Klein Collins vs Vandergrift – Friday, Nov. 22 at Ed W Monroe Memorial Stadium - 7 p.m.
Class 5A Division I – Region III
Foster 31, New Caney 21
Georgetown 6, LBJ 3
Area Round – Foster vs Georgetown – Saturday, Nov. 23 at Merrill Green Stadium (Bryan, TX) - 2:30 p.m.
Shadow Creek 49, Port Arthur Memorial 7
Hutto 35, Seguin 27
Area Round – Shadow Creek vs Hutto – Friday, Nov. 22 at Waller ISD Stadium - 7:30 p.m.
Cedar Park 49, McCallum 10
Friendswood 40, Kingwood Park 14
Area Round – Friendswood vs Cedar Park – Saturday, Nov. 23 at NRG Stadium – 6 p.m.
Manor 28, Dripping Springs 27
Porter 21, Hightower 17
Area Round – Manor vs Porter - Friday Nov. 22 at Collegee Station HS Cougar Stadium - 7:30 p.m.
Class 5A Division I – Region II
McKinney North 70, Magnolia West 36
Lancaster 44, The Colony 29
Area Round – McKinney North vs Lancaster – TBD
Magnolia 34, Poteet 14
Highland Park 33, Wakeland 10
Area Round – Highland Park vs Magnolia – Thursday, Nov. 21 – AT&T Stadium 7 p.m.
Class 5A Division II – Region III
Huntsville 35, Marshall 12
Crosby 70, FB WIllowridge 42
Area Round – Huntsville vs Crosby – Saturday, Nov. 23 at Randall Reed Stadium - 2 p.m.
A&M Consolidated 42, Pine Tree 14
FB Marshall 48, Port Neches-Groves 14
Area Round – A&M Consolidated vs FB Marshall – Friday, Nov. 22 at Pridgeon Stadium – 7 p.m.
Manvel 49, Nederland 14
Lamar Consolidated 48, Lindale 43
Area Round – Manvel vs Lamar Consolidated – Friday, Nov. 22 – Traylor Stadium - 7:30 p.m.

Barbers Hill 42, Sterling 0
Whitehouse 35, Paetow 10
Area Round – Barbers Hill vs Whitehouse – Friday, Nov. 22 at NRG Stadium - 7:30 p.m.
What a year 2018 was for Houston- area volleyball!
Kingwood Park went all the way and completed the mission, claiming the Class 5A State Championship. The Panthers bring solid pieces back for a potential run at a repeat. Ridge Point was also there playing for a state title but fell short to North Texas power Flower Mound. There are also the traditional powers in Houston, such as The Woodlands and Seven Lakes, who will try and make noise again in 2019.
So, who are the contenders?
Kingwood Park Panthers
(Won Class 5A State Championship)

READY TO DEFEND TITLE: Kingwood Park stood tall as the lone state champion from Houston in 2018. The Panthers made their first-ever trip to the UIL State Volleyball Tournament and shocked the land by knocking off Lucas Lovejoy in a sweep. Now, the target is firmly on the back of Kingwood Park heading into 2019. The Panthers do return solid pieces, including senior Libby Overmyer, who was named the 5A State Championship Game MVP. Overmyer (Colgate-commit) finished with a team-leading 391 kills and a second-best 290 digs. Also returning is Erika and Alia Williams. Erika finished with 211 kills and a team-leading 124 blocks at the net. Alia registered 262 kills last season. A spot the Panthers will have to figure out is at setter after losing Andie Unwin (743 assists) and Julia Hadley (706 assists) to graduation. Kelly Miser (102-22) enters her fourth season leading the Panthers and will try to get the program back to its third-straight regional final and potentially a run for back-toback state championships.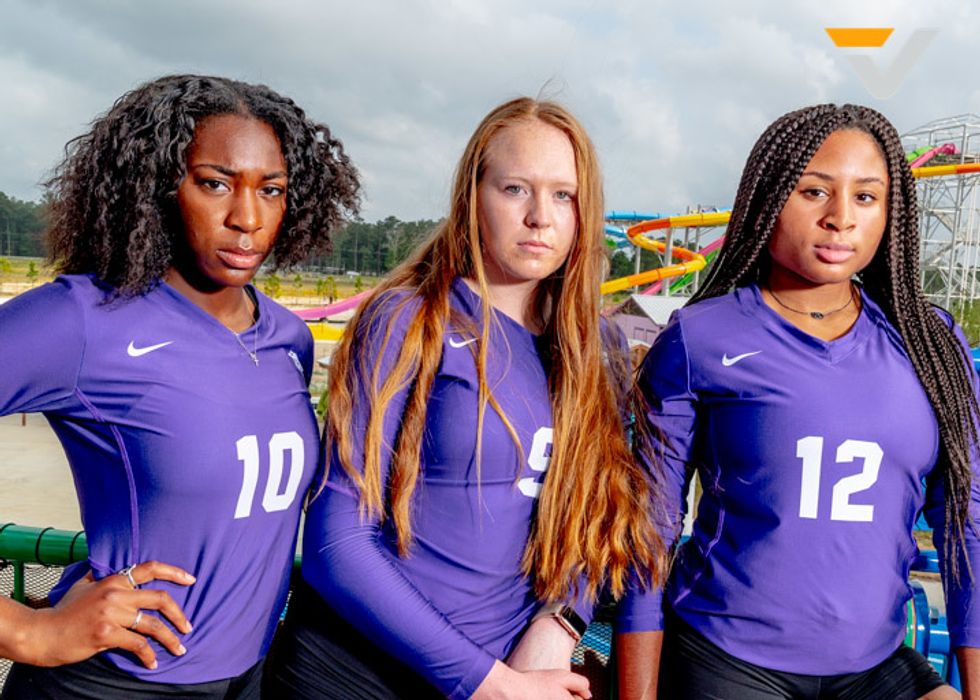 Ridge Point Panthers
(Reached Class 6A State Championship Game)

JETER, RUTHERFORD, MCCARDELL LEAD TALENTED GROUP INTO 2019: Ridge Point was on the cusp of bringing home the hardware in 2018. A loss in the Class 6A Championship game to Flower Mound prevented that, but fueled a team full of juniors to be ready for 2019. Gone is superstar Skylar Fields, who will star this fall at the University of Texas. Coach Lori McLaughlin has also moved on, taking the Cedar Park job. Lauren Bailey will take the coaching reigns and the cupboard is loaded. Back is a solid senior crew led by Claire Jeter (Texas A&M-commit). Jeter, a selection to the State All-Tournament team last season, led Ridge Point with 490 kills and 167 blocks. Also back is Reagan Rutherford (Kentucky-commit), who had 832 assists, 477 digs, 382 kills and 105 blocks. Ridge Point also brings back leading setter Kendall Sekula (979 assists) and defensive standout Nia McCardell (906 digs). With all this talent back on the roster, Ridge Point should be considered a heavy favorite in the city again. The Panthers will have to fight their way through a tough Region III-6A bracket, with the potential of running into Seven Lakes, Pearland Dawson or George Ranch in the postseason. The Panthers should be ready with the experience back.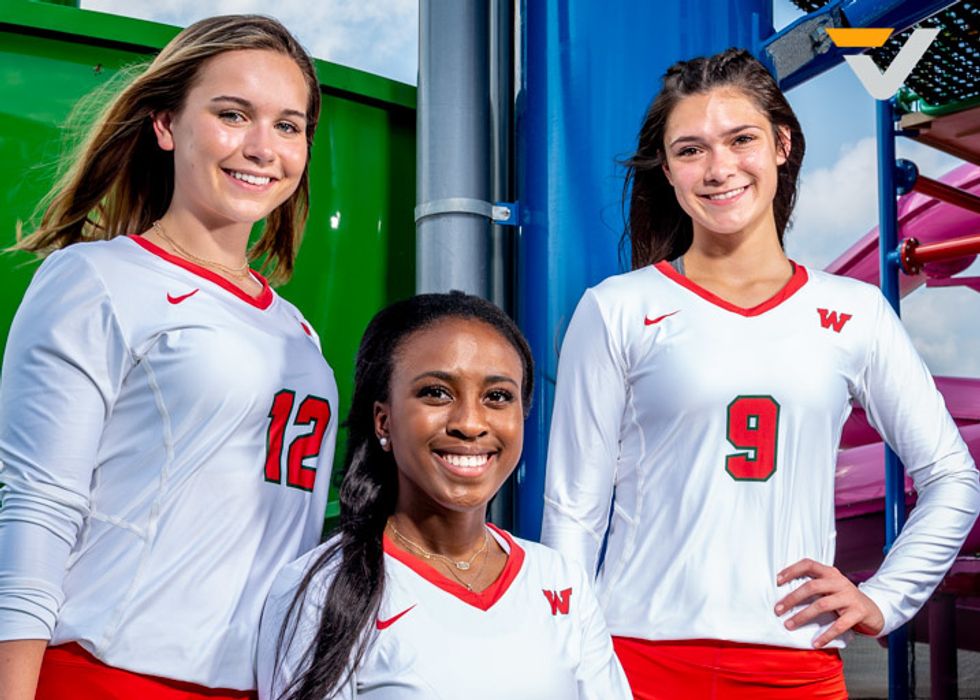 The Woodlands Highlanders
(Reached 6A Regional Semifinals)

MABERRY TO LEAD HIGH-OCTANE OFFENSE: When talking about contenders in Houston, The Woodlands must be in the conversation. The Highlanders reached the Regional Semifinals for a seventh-straight time last season before falling to Plano West. Falling short of reaching the Regional Finals snapped a five-year streak of playing in that round for The Woodlands. Heading into this season – chasing the program's fourth overall state championship and first since 2015 – The Woodlands has some top talent back. Dylan Maberry (LSU-commit) leads the offensive group after racking up an impressive 765 kills last season and was named the District 15-6A Offensive Player of the Year. Maberry also registered 489 digs, 62 aces and 59 blocks. Also returning is first-team, all-district selections Clara Brower (Georgia-commit) and Amanda Ifeanyi (UT-San Antonio-commit). Brower had 1,546 assists last season, while Ifeanyi had 359 kills and 110 blocks. Other key returners for The Woodlands include second-team, all-district selection Natasha Zorbas (134 kills and 100 blocks) and Allie Griffith (Air Force-commit), who earned an honorable mention, all-district nod after racking up 189 digs in 79 sets. Terri Wade (353-137) enters her fifth season at The Woodlands and 12th overall as a head coach.