Brad Bowie
1. St. Thomas More (4-1)
STM remains No. 1 in the Super 10 after another gut-wrenching loss to Catholic-Baton Rouge, but let's ignore the 52-50 final score for a moment. Assuming the Bears didn't crush the Cougars, which wasn't expected, it would have been difficult to drop STM regardless of the outcome. At least according to MaxPreps' computer rankings, Catholic-BR is the top-ranked team in Louisiana. So even a loss wasn't going to change our minds about who the best team in Acadiana is, and in reality, Friday's game helped solidify that notion. If things, quite literally, bounce the Cougars' way against the Bears, we'd be having a completely different conversation. STM must refocus quickly, however, as a road trip to Westgate awaits. The Tigers put up 70 points on Denham Springs last week.
To continue reading this article and to see the rest of this list go to The Acadiana Advocate
You've already seen the VYPE San Antonio preseason public school volleyball rankings, so it's time to learn about the sleepers. Check out the team breakdowns below, and look for more preseason coverage in the coming days!
San Antonio Reagan Rattlers (Reached 2018 UIL 6A bi-district round)
San Antonio Reagan won 33 games en route to a UIL 6A bi-district finish in 2018, so it's motivated to bounce back in 2019. The Rattlers will lean on junior libero Maddie Correa, senior outside hitter Lylah Washington and senior setter Madeleine Stolzer. Correa is a 2021 Texas Tech commit, Washington is a 2020 Lehigh recruit, and Stolzer will play at Texas A&M University-Kingsville in 2020.
Medina Valley Panthers (Reached 2018 UIL 5A area round)
Medina Valley won 29 games and recorded a UIL 5A area round finish in 2018, so it's planning on building off of that in 2019. The Panthers have a dual-threat in setter/right side hitter Kamryn Griggs and a Clemson 2021 commit in middle blocker Kyla Solis, so they can advance to the UIL playoffs for a second consecutive season. Along with them, you can also expect big roles from middle blocker/outside hitter Meghan Haan and outside hitter Hannah Hurtado.
Goliad Tigerettes (Reached 2018 UIL 3A Region IV final)
Goliad advanced to the 2018 UIL 3A Region IV final, but only two its five all-state players return for the 2019 season. The Tigerettes will lean on outside hitter/right side hitter Ashlyn Davis and setter/right side hitter Mollee Henicke. The upperclassmen are coming off all-state honorable mention seasons.
Sinton Lady Pirates (Reached 2018 UIL 4A area round)
Sinton advanced to the area round of the UIL 4A postseason in 2018, and has the necessary returning players to clinch an 18th consecutive playoff appearance in 2019. The Lady Pirates will lean on junior outside hitters Autumn Moses and Emma Thomas, senior setter Hannah Gallegos, and junior libero Courtney Hesseltine. Their roster depth continues with sophomore setter/hitter Annie Kay, and senior middle blockers Anna and Stella Thomas.
Shiner Lady Comanches (Reached 2018 UIL 2A area round)
Shiner marched to the second round of the 2018 UIL 2A postseason, so it's motivated to build off the success in 2019. The Lady Comanches still have senior setter/right side hitter Carley Hewig and junior libero Kiley Michalec, who are both coming off all-state honorable mention campaigns.
Boerne Champion Chargers (Reached 2018 UIL 5A Region IV final)
Boerne Champion marched to the UIL 5A Region IV final in 2018, and plans to continue its winning ways under new head coach Jessica Tully-Mitchell in 2019. Mackenzie Davidson, who is the Chargers' top returning player, will have a big role in the transition, but Tully-Mitchell also needs her team to be productive, efficient and vocal on both sides of the ball.
La Vernia Bears (Reached 2018 UIL 4A Region IV semifinal)
La Vernia recorded a 40-win season and a UIL 4A Region IV semifinal appearance in 2018, so it plans to clinch its 13th consecutive trip to the UIL postseason in 2019. To match or surpass last year's finish, the Bears will need big years from outside hitter/middle blocker Meghan Stiefer, middle blocker Madelynn Wallace, setter Emily Reinhard, and outside hitter Lainey Bullard.
Johnson City Lady Eagles (Reached 2018 UIL 3A Region IV quarterfinal)
Johnson City won 33 of its 41 games and advanced to the UIL 3A Region IV quarterfinal in 2018, so it'll contend for its fifth consecutive playoff berth in 2019. The Lady Eagles have two starters back from last year's run, so they will lean on key returning talent to keep them on track. Middle blockers Kalli Dalland (2020 Lubbock Christian University commit) and McKenna Cowsert, and outside hitters Reagan Weirich and Paige Dalland are expected to lead the pack, but don't underestimate the talent of libero Olivia Adair.
Wimberley Texans (Reached 2018 UIL 4A area round)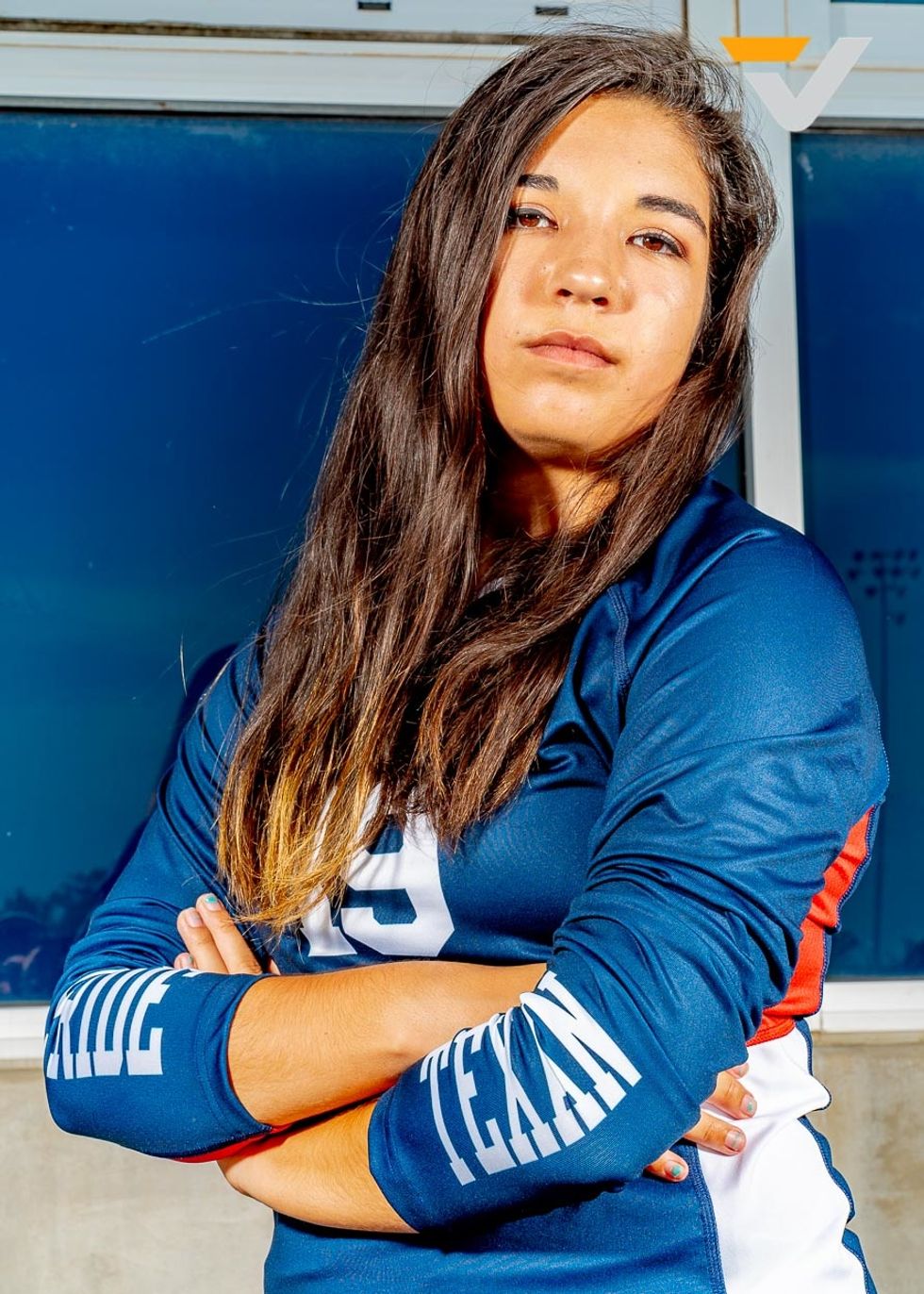 Photo by VYPE Media's Bradley Collier.
Wimberley advanced to the 2018 UIL 4A area round because it recorded twice as many wins as losses, and has the necessary returning players to advance to a 25th consecutive postseason in 2019. The Texans have a versatile player in Olivia Linton, who is an outside hitter, middle blocker and opposite hitter. Joining her is opposite hitter Rayna Pack, middle blocker Payton Knight and outside hitter Holly Harwood. Pack is a Lubbock Christian University commit and Knight will play beyond high school at Mary Hardin-Baylor. Other depth will come from Paige Crawford, Brina Jones, Jordan McFarland and Rhyan Masur.
Boerne Greyhounds (Reached 2018 UIL 4A area round)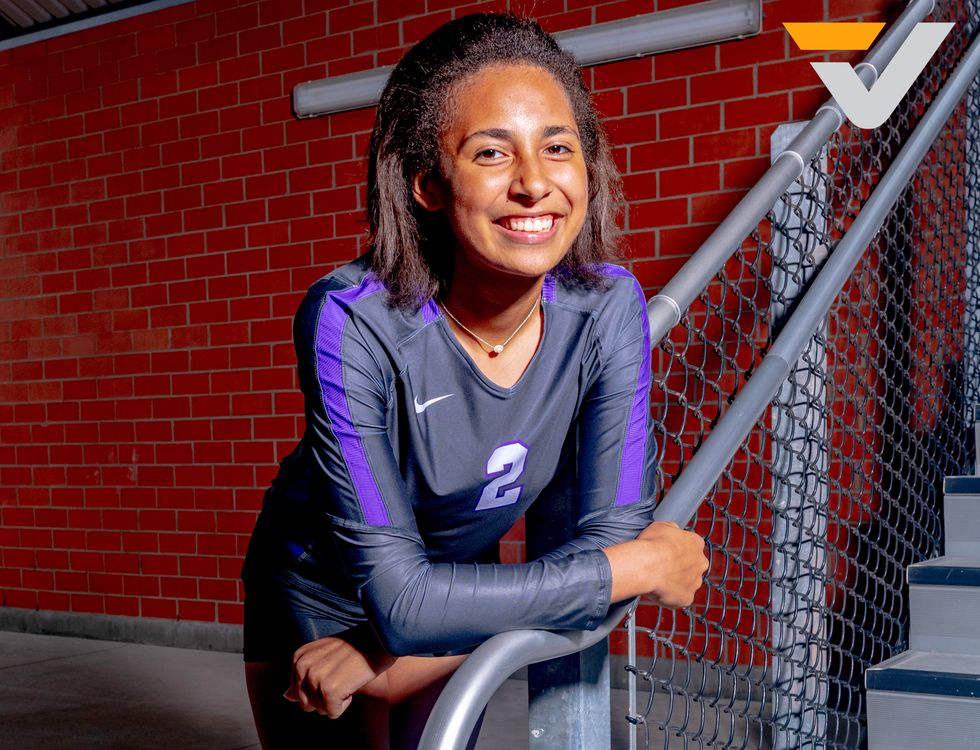 Photo by VYPE Media's Bradley Collier.
Boerne won a playoff game in the UIL 4A playoffs in 2018, and has the necessary returning talent to extend its playoff streak to nine seasons in 2019. The Greyhounds will lean on outside hitters Jasmine Nelson and Brianna Brock, middle blocker Corine Kadric, setter Mackenzie Vasquez (2020 Notre Dame softball commit) and defensive specialist Addison Amick, but don't forget about the contributions of middle blocker/right side hitter Hayley Kavanagh and right side hitter Anna Story.
For more sports coverage, follow Thomas (@Texan8thGen) and VYPE (@VYPESATX) on Twitter.

Looking to get more involved? Check out ShopVYPE for fresh gear that supports local schools and the VYPE U Ambassador Program. To sign up for the VYPE U Program, apply at VYPEU.com.