What a year 2018 was for Houston- area volleyball!
Kingwood Park went all the way and completed the mission, claiming the Class 5A State Championship. The Panthers bring solid pieces back for a potential run at a repeat. Ridge Point was also there playing for a state title but fell short to North Texas power Flower Mound. There are also the traditional powers in Houston, such as The Woodlands and Seven Lakes, who will try and make noise again in 2019.
So, who are the contenders?
Kingwood Park Panthers
(Won Class 5A State Championship)

READY TO DEFEND TITLE: Kingwood Park stood tall as the lone state champion from Houston in 2018. The Panthers made their first-ever trip to the UIL State Volleyball Tournament and shocked the land by knocking off Lucas Lovejoy in a sweep. Now, the target is firmly on the back of Kingwood Park heading into 2019. The Panthers do return solid pieces, including senior Libby Overmyer, who was named the 5A State Championship Game MVP. Overmyer (Colgate-commit) finished with a team-leading 391 kills and a second-best 290 digs. Also returning is Erika and Alia Williams. Erika finished with 211 kills and a team-leading 124 blocks at the net. Alia registered 262 kills last season. A spot the Panthers will have to figure out is at setter after losing Andie Unwin (743 assists) and Julia Hadley (706 assists) to graduation. Kelly Miser (102-22) enters her fourth season leading the Panthers and will try to get the program back to its third-straight regional final and potentially a run for back-toback state championships.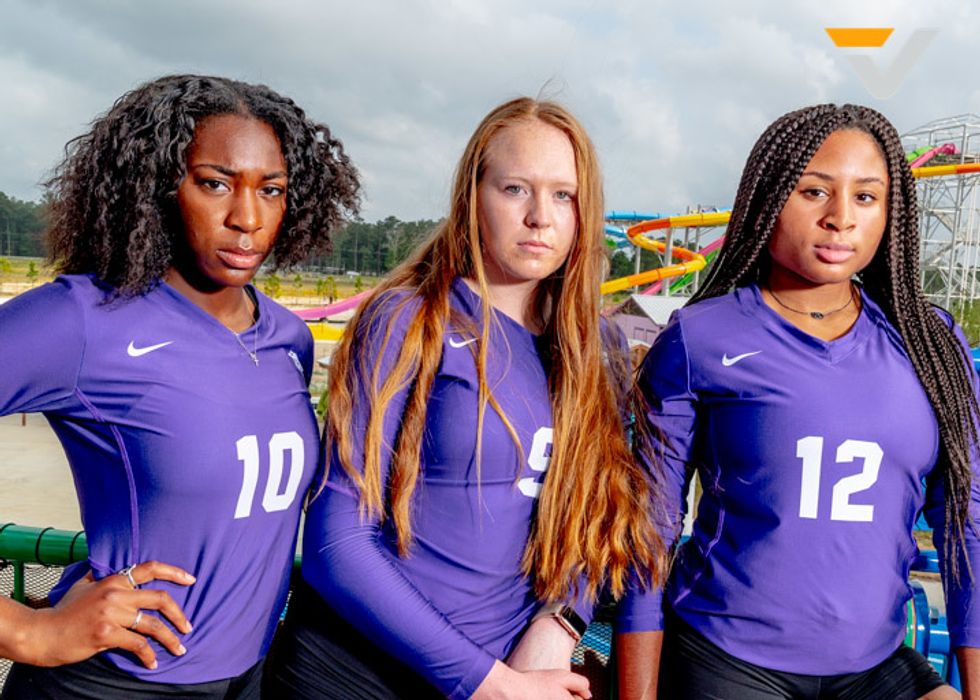 Ridge Point Panthers
(Reached Class 6A State Championship Game)

JETER, RUTHERFORD, MCCARDELL LEAD TALENTED GROUP INTO 2019: Ridge Point was on the cusp of bringing home the hardware in 2018. A loss in the Class 6A Championship game to Flower Mound prevented that, but fueled a team full of juniors to be ready for 2019. Gone is superstar Skylar Fields, who will star this fall at the University of Texas. Coach Lori McLaughlin has also moved on, taking the Cedar Park job. Lauren Bailey will take the coaching reigns and the cupboard is loaded. Back is a solid senior crew led by Claire Jeter (Texas A&M-commit). Jeter, a selection to the State All-Tournament team last season, led Ridge Point with 490 kills and 167 blocks. Also back is Reagan Rutherford (Kentucky-commit), who had 832 assists, 477 digs, 382 kills and 105 blocks. Ridge Point also brings back leading setter Kendall Sekula (979 assists) and defensive standout Nia McCardell (906 digs). With all this talent back on the roster, Ridge Point should be considered a heavy favorite in the city again. The Panthers will have to fight their way through a tough Region III-6A bracket, with the potential of running into Seven Lakes, Pearland Dawson or George Ranch in the postseason. The Panthers should be ready with the experience back.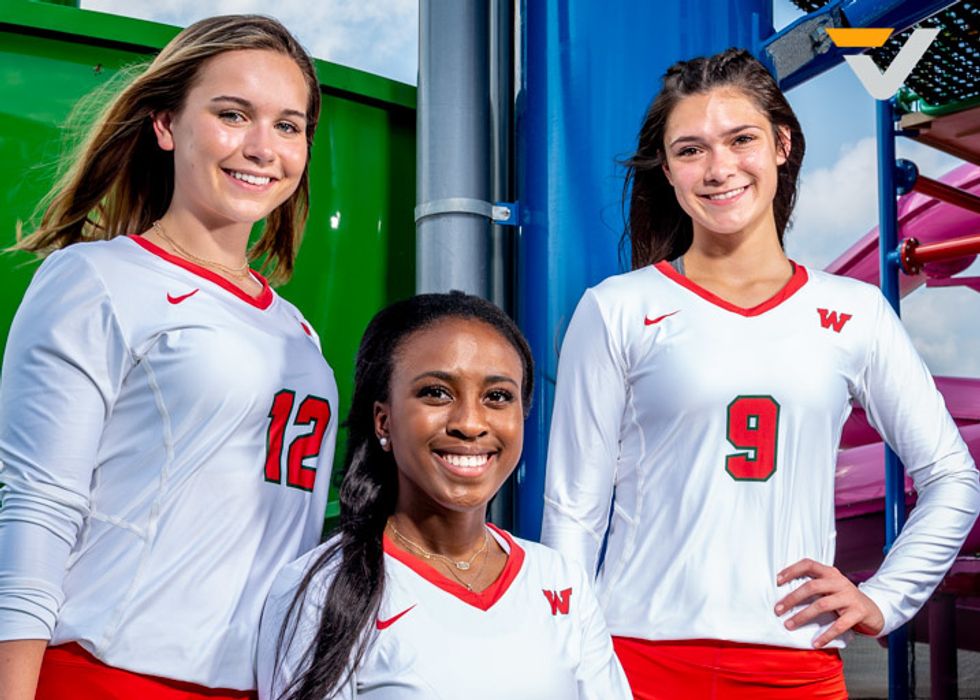 The Woodlands Highlanders
(Reached 6A Regional Semifinals)

MABERRY TO LEAD HIGH-OCTANE OFFENSE: When talking about contenders in Houston, The Woodlands must be in the conversation. The Highlanders reached the Regional Semifinals for a seventh-straight time last season before falling to Plano West. Falling short of reaching the Regional Finals snapped a five-year streak of playing in that round for The Woodlands. Heading into this season – chasing the program's fourth overall state championship and first since 2015 – The Woodlands has some top talent back. Dylan Maberry (LSU-commit) leads the offensive group after racking up an impressive 765 kills last season and was named the District 15-6A Offensive Player of the Year. Maberry also registered 489 digs, 62 aces and 59 blocks. Also returning is first-team, all-district selections Clara Brower (Georgia-commit) and Amanda Ifeanyi (UT-San Antonio-commit). Brower had 1,546 assists last season, while Ifeanyi had 359 kills and 110 blocks. Other key returners for The Woodlands include second-team, all-district selection Natasha Zorbas (134 kills and 100 blocks) and Allie Griffith (Air Force-commit), who earned an honorable mention, all-district nod after racking up 189 digs in 79 sets. Terri Wade (353-137) enters her fifth season at The Woodlands and 12th overall as a head coach.
Photo by Bradley Collier/VYPE
After revealing the Private School Rankings and 5A Rankings it is time for VYPE to release its final preseason rankings prior to the start of the 2019 volleyball season.
It's time for the 6A rankings.
Last season, Ridge Point reached the final game of the season. The Panthers do lose Skylar Fields to the University of Texas but do bring back a solid senior class that should help propel them back to state. But who could stand in the way? The Woodlands, Seven Lakes, Pearland Dawson, Cinco Ranch, Deer Park?
We will have to wait and see. But in the mean time check out the VYPE Class 6A Preseason Rankings.
VYPE Volleyball fans, if you can not find the printed magazine at any of our partners pick up locations check out our VYPE Shop to get a copy delivered to your door!