There are so many great athletes in Spring Branch ISD. VYPE highlights five athletes from Spring Branch ISD in this edition of SBISD Playmakers Powered by Texas Citizens Bank.
Jordyn Brooks, Stratford Football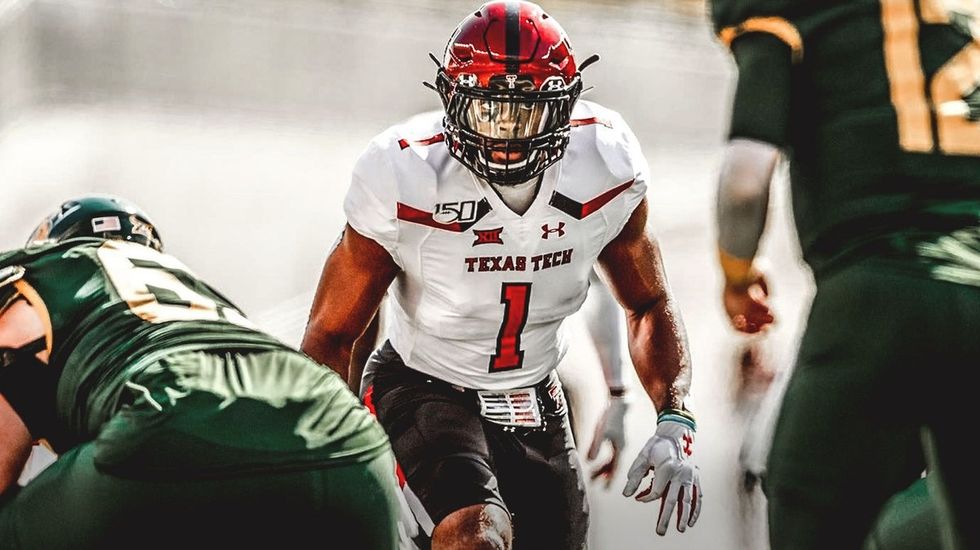 Jordyn Brooks has always been a tackling-machine. He was a two-time, first-teamer at Stratford and signed with Texas Tech. He led the Big 12 in tackles and tackles for loss per game last season. He then was drafted in the first round of the NFL by the Seattle Seahawks.
Kelsey Hranicky, Memorial Soccer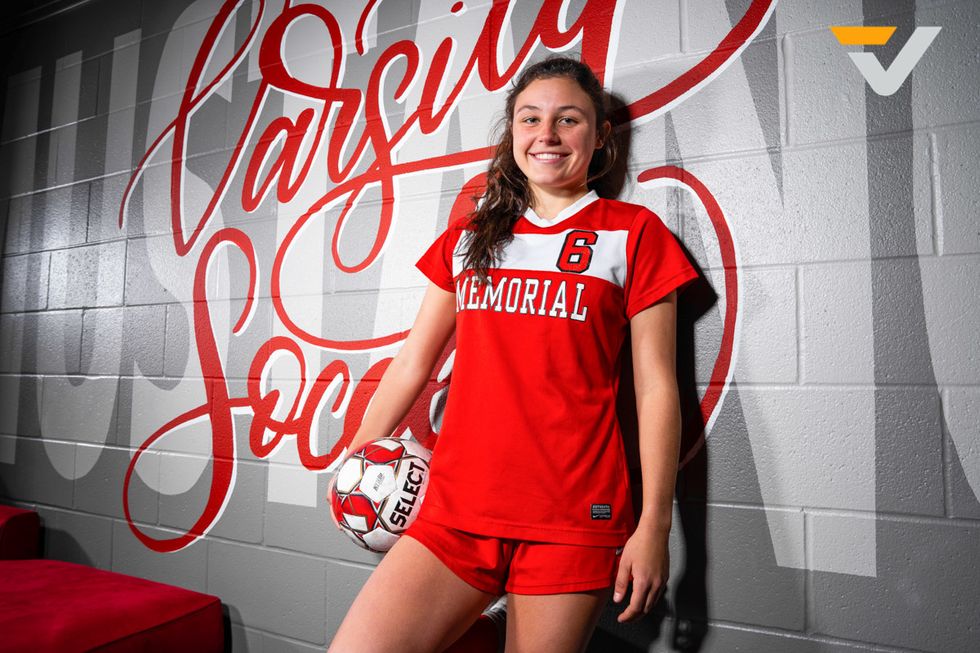 It's hard to earn unanimous honors. This one is easy. Memorial's Kelsey Hranicky was named the District 17-6A MVP after leading her team to an undefeated district record. The 'Stangs were on their way to another state Final Four appearance. Hranicky scored 39 goals in her shortened season. She's committed to the University of Texas.
Walter Constanza, Spring Woods Soccer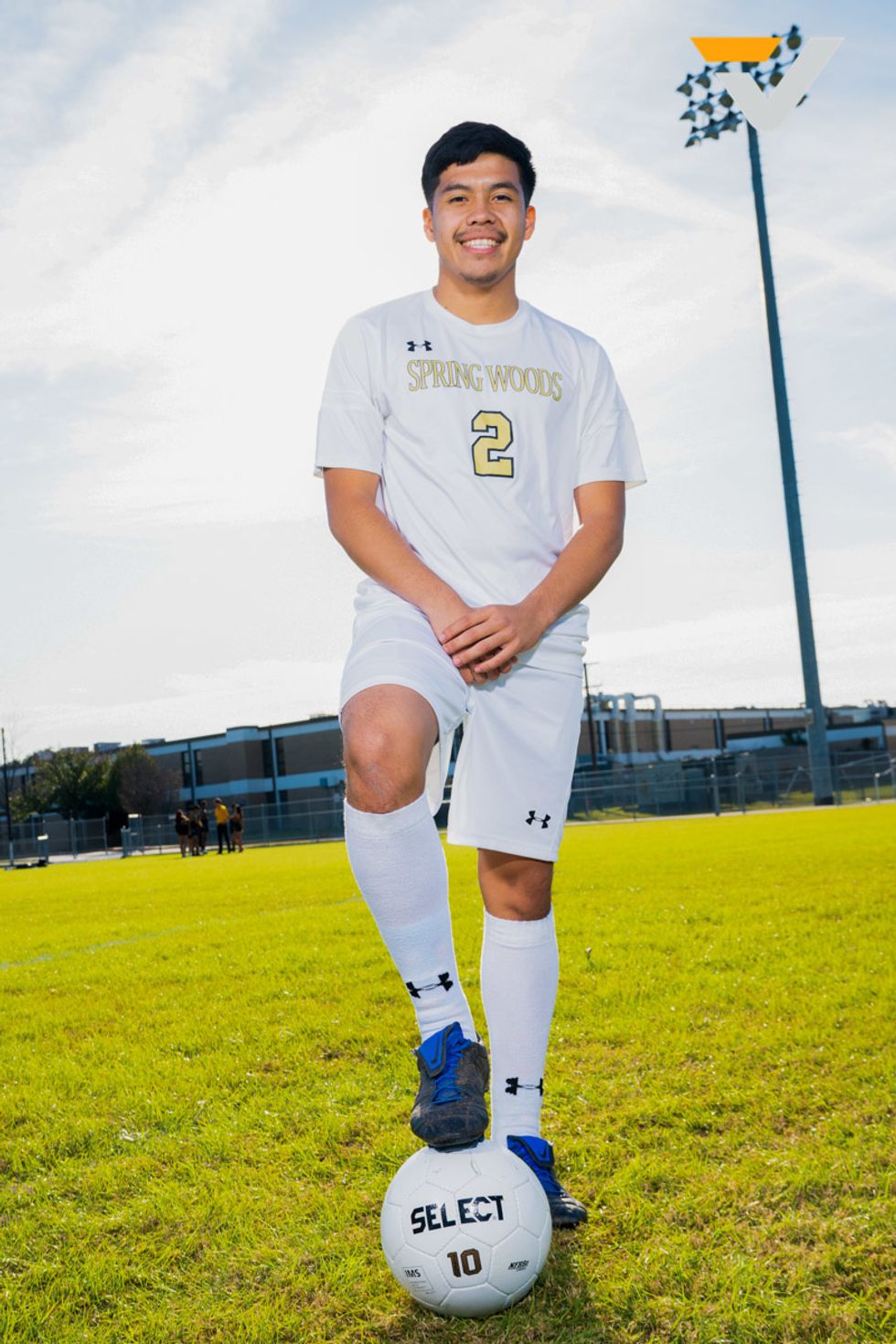 The Spring Woods boys' soccer team is a beacon of light for the SBISD school. Prior to the COVID19 outbreak, the Tigers were in second-place in district. Their record was 10-4-9. Nine ties? No shock that Walter Constanza was the District Defensive MVP making it tough for opponents to score.
Francies Galdino, Stratford Soccer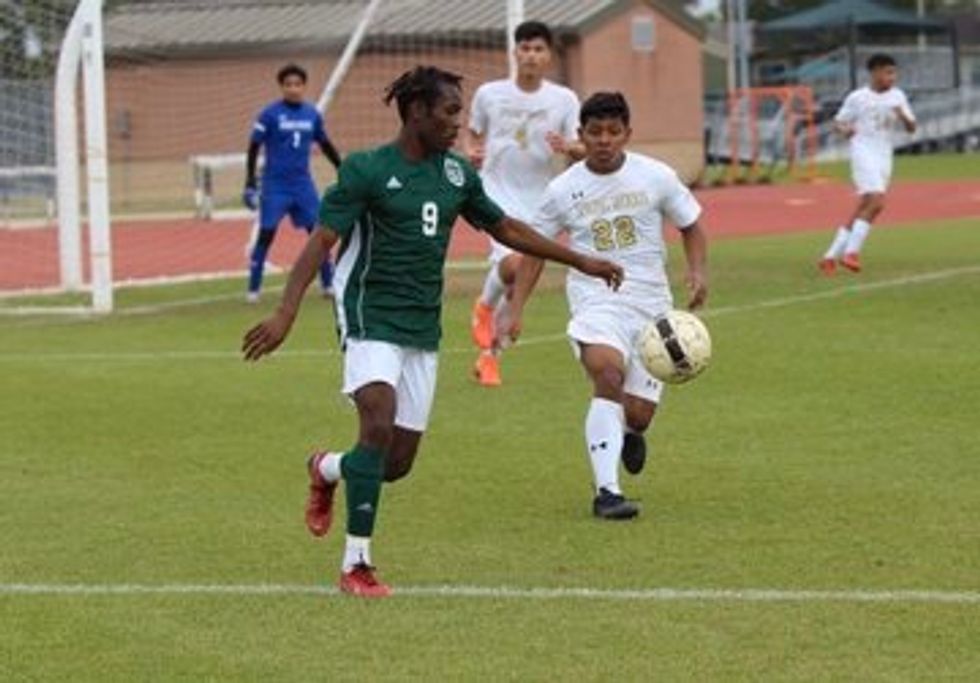 The Stratford boys' soccer team was named district champs in the shortened season with a 9-2-5 season. To the victors go the spoils. Francies Galdino was named the District Offensive MVP for his exploits on the pitch. He was also a star on the cross country team.
Keon Kennerson, Northbrook Football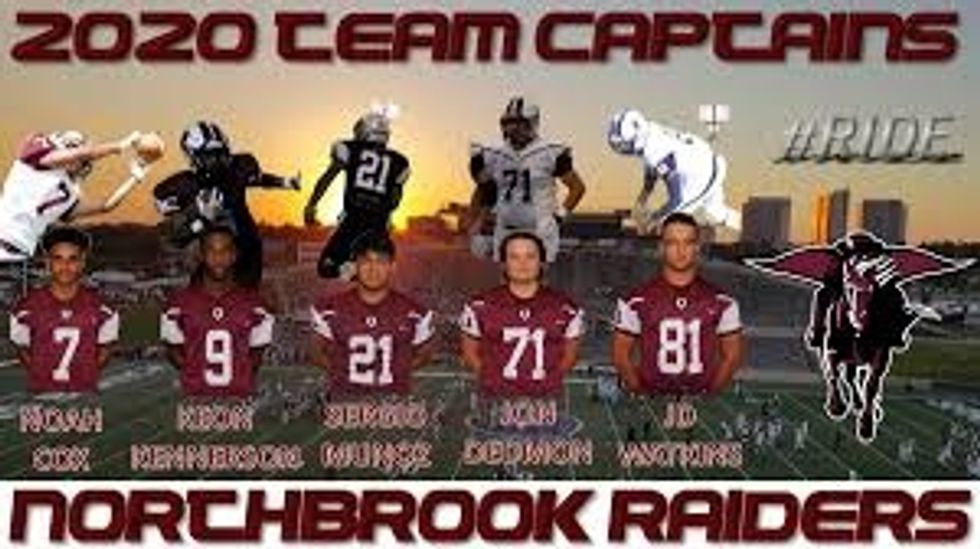 At the center of every competitive team is a quarterback. Keon Kennerson returns to Northbrook for his senior season under the direction of new coach Andres Gomez. Kennerson was recently named a team captain going into the 2020 season.
This content is brought to you by Texas Citizens Bank
Texas Citizens Bank is a Houston community bank dedicated to concierge banking for owner-managed businesses. Learn how Texas Citizens Bank can help you grow your business at TexasCitizensBank.com.
The pick is in.
With one sentence, lives will be changed during tonight's 2020 NFL Draft, which for the first time in its history is being done virtually. According to multiple NFL Mock Drafts, the Houston-area should shine in the first 32 selections.
VYPE will be watching along with everyone else and be reacting to the Houston-area kids being picked as the night goes on. Below we will be updated our VYPE Draft Board as the night and weekend progresses as well as reaction from the VYPE Staff.
The Picks Are In!
1) CeeDee Lamb, WR Oklahoma (Foster HS) - Dallas Cowboys (17th overall)
2) K'Lavon Chaisson, DE LSU (North Shore HS) - Jacksonville Jaguars (20th overall)
3) Kenneth Murray, LB Oklahoma (Fort Bend Elkins HS) - Los Angeles Chargers (23rd overall)
4) Jordyn Brooks, LB Texas Tech (Stratford HS) - Seattle Seahawks (27th overall)
5) Ross Blacklock, DT TCU (Fort Bend Elkins HS) - Houston Texans (40th overall)
6) Grant Delpit S LSU (St. Thomas/IMG Academy) - Cleveland Browns (44th overall)
7) Antoine Winfield, S Minnesota (The Woodlands HS) - Tampa Bay Buccaneers (45th overall)
8) Jalen Hurts, QB Oklahoma (Channelview HS) - Philadelphia Eagles (53rd overall)
9) Josh Jones, OL Houston (Fort Bend Bush HS) - Arizona Cardinals (72nd overall)
10) Jordan Elliott, DT Missouri (Westside HS) - Cleveland Browns (88th overalll)
11) Bravvion Roy, DT Baylor (Spring HS) - Carolina Panthers (184th overall)
12) Braden Mann, P Texas A&M (Cy-Fair HS) - New York Jets (191st overall)
13) Tyrie Cleveland, WR Florida (Westfield HS) - Denver Broncos (252nd overall)
14) Sewo Olonilua, RB TCU (Kingwood HS) - Dallas Cowboys - UFA
15) Patrick Taylor Jr., RB Memphis (Atascocita HS) - Green Bay Packers - UFA
16) Cordel Iwuagwu. OL TCU (Westfield HS) - Houston Texans - UFA
17) Darrell Stewart Jr., WR Michigan State (Nimitz HS) - Green Bay Packers - UFA
18) Quartney Davis, TE Texas A&M (Langham Creek HS) -Minnesota Vikings - UFA
19) Chase Harrell, WR Arkansas (Huffman HS) - San Francisco 49ers - UFA
20) Xavier Jones, RB SMU (Spring HS) - Los Angeles Chargers - UFA
21) Rodney Clemons, S SMU (Katy Taylor HS) - Kansas City Chiefs - UFA
22) Darius Anderson, RB TCU (George Ranch HS) -
23) Spencer Nigh, Auburn (Magnolia HS) - Pittsburgh Steelers - UFA
24) Kema Siverand, Oklahoma State (Cypress Ridge HS) - Seattle Seahawks - UFA
25) Travis Bruffy, Texas Tech (Ridge Point HS) - Green Bay Packers - UFA
26) Frankie Griffin, Texas State (Klein Collins HS) - Green Bay Packers - UFA
27) Patrick Carr, University of Houston (The Woodlands HS) - Seattle Seahawks - UFA
The Breakdown

Media Interviews

Josh Jones Reacts to Heading to Arizona
Chaisson talks his long fandom of the Jaguars
Social Media Reaction!
Sewo Show heading to Big D
Jordan Elliott is heading to Cleveland
Josh Jones to Arizona
Hurts Flying to Philly!
Winfield Jr. heads to the Buccaneers

Delpit heading to Cleveland
Ross Blacklock taken by Hometown Texans
Round 1 Social Media Reactions
CeeDee Lamb taken by the Cowboys
Foster coach Shaun McDowell Congrats CeeDee Lamb

Chaisson heading to Jacksonville!

Murray is heading to Sunny LA!
Super Bowl MVP congratulates former Red Raider