You've already seen the VYPE Austin preseason public school volleyball rankings, so it's time to learn about the contenders. Check out the team breakdowns below, and look for more preseason coverage in the coming days!
No. 1 Dripping Springs Tigers (Reached 2018 UIL 5A State Semifinal)

Dripping Springs charged to the UIL 5A state semifinal in 2018, so it's motivated to finish what it started in 2019. The Tigers will be a tough out because they have all-state senior talents in Avery Kalsu and Sarah Nading. Kalsu was the Austin area's top female athlete from the 2018-2019 school year and is a Tulsa commit, while Nading will play at Abilene Christian after high school graduation.
No. 2 Leander Rouse Raiders (Reached 2018 UIL 5A Region III Semifinal)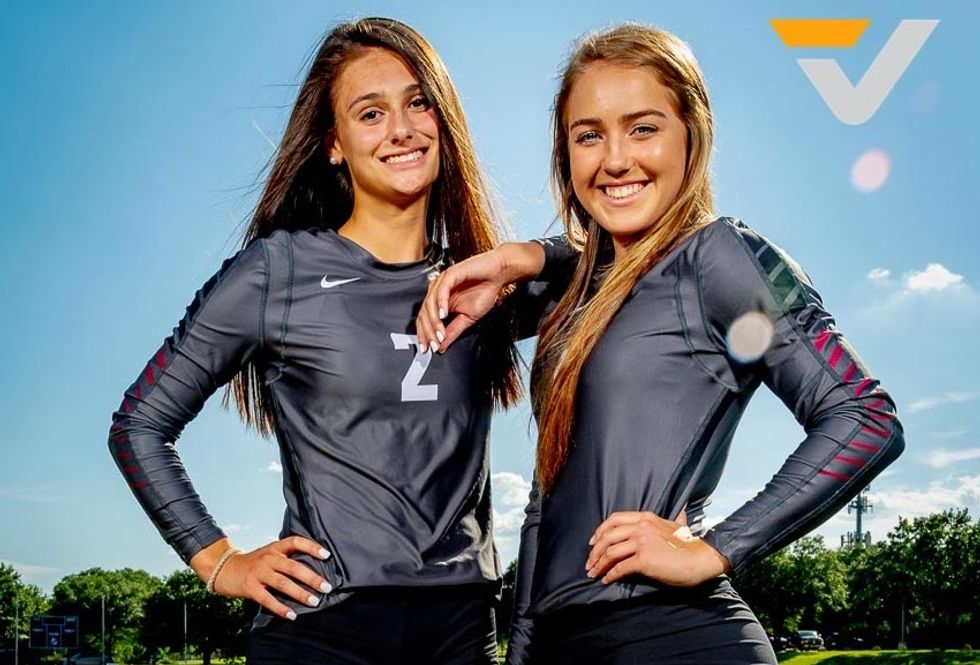 Photo by VYPE Media's Bradley Collier.
Leander Rouse had a down year by its standards when it fell in the 2018 UIL 5A Region III semifinal, but is expected to bounce back and be one of the area's best in 2019. The Raiders will feature a strong unit this season, including a trio that's headed to Division I college programs. TCU commit Grayson Schirpik is an outside hitter, Texas bound Reilly Heinrich is a libero, and future New Mexico athlete Kara Erfurth is a setter, while Madison Butler provides important depth.
No. 3 Georgetown Lady Eagles (Reached 2018 UIL 5A Area Round)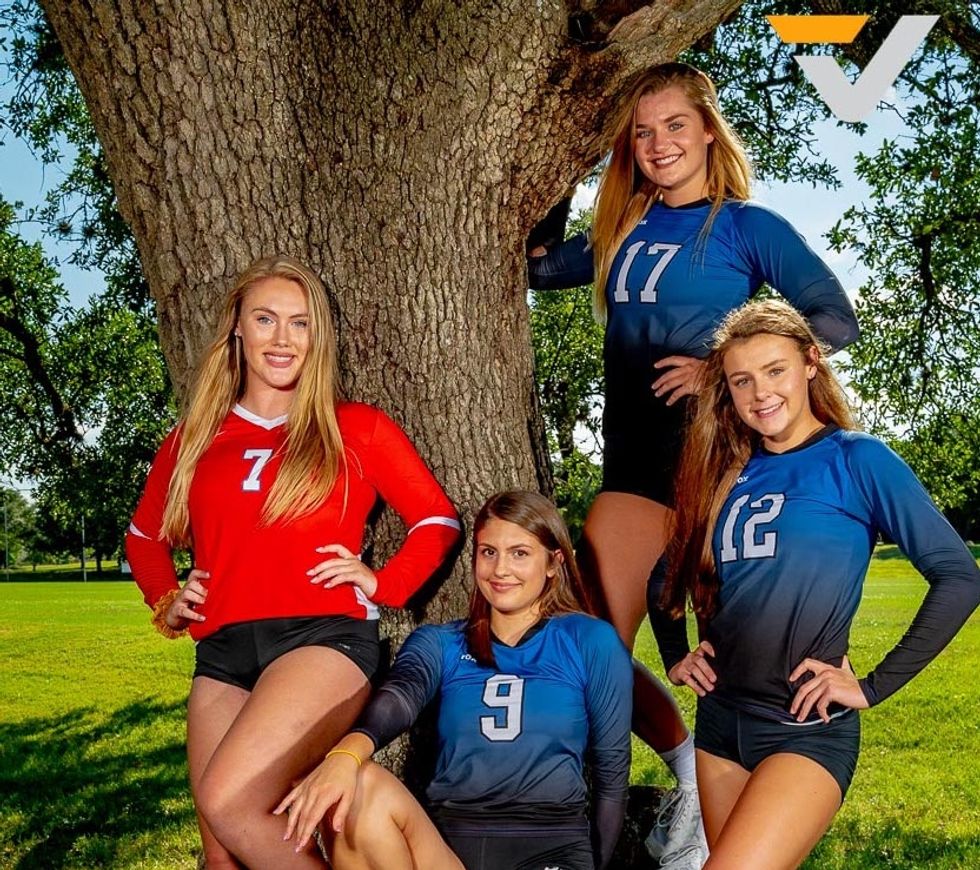 Photo by VYPE Media's Bradley Collier.
Georgetown advanced to the UIL 5A area round in 2018, and has a strong group of returning players to record an even better finish in 2019. Setter Emery Herman will lead the Lady Eagles as an Arizona commit, and is coming off an all-state season like middle blockers Makenzey Blades and Brianna Stovall, libero Taelyn Jones and setter Annika Flora.
No. 4 Austin Vandegrift Vipers (Reached 2018 UIL 6A Area Round)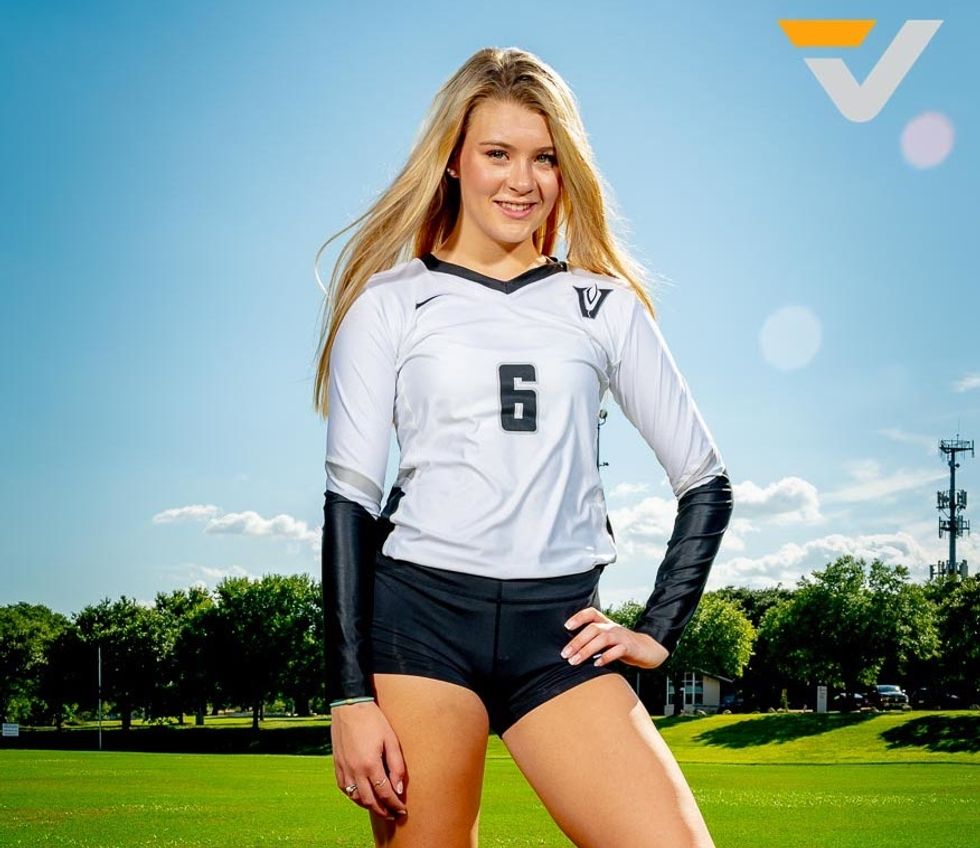 Photo by VYPE Media's Bradley Collier.
Austin Vandegrift won 32 games and advanced to the UIL 6A area round in 2018, and has the necessary returning talent to finish as the area's top 6A team in 2019. The Vipers have a trio of college recruits in Oregon commit Annie Stadthaus, Rhode Island bound Brynne Wright and future Lipscomb athlete Delaney Dilfer. Stadthaus is a middle blocker, Dilfer is a setter and Wright is an outside hitter. Along with them, look for key contributions from Audrey Green and Egadi Santos.
No. 5 Cedar Park Timberwolves (Reached 2018 UIL 5A Area Round)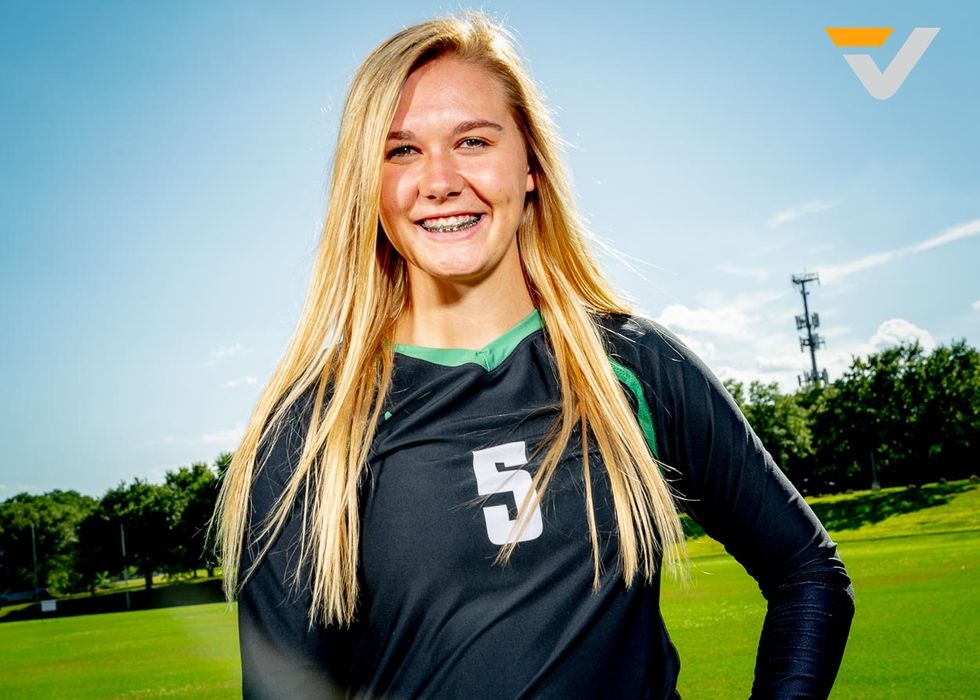 Photo by VYPE Media's Bradley Collier.
Cedar Park won 31 games and advanced to the UIL 5A area round in 2018, and that was before new coach Lori McLaughlin stepped on campus. The Timberwolves welcome the person who led Fort Bend Ridge Point to last year's UIL 6A state final, so they have high expectations for the 2019 season. On the court, they will lean on outside hitter/right side hitter/middle blocker Avery Cole, middle blocker/right side hitter Jaelyn Grimm, outside hitter/defensive specialist Kaitlin Davis, defensive specialist/setter Madison Alexander, setter Olivia Meyer and outside hitter Abbi Lemmond.
No. 6 Schulenburg Shorthorns (Reached UIL 3A Area Round)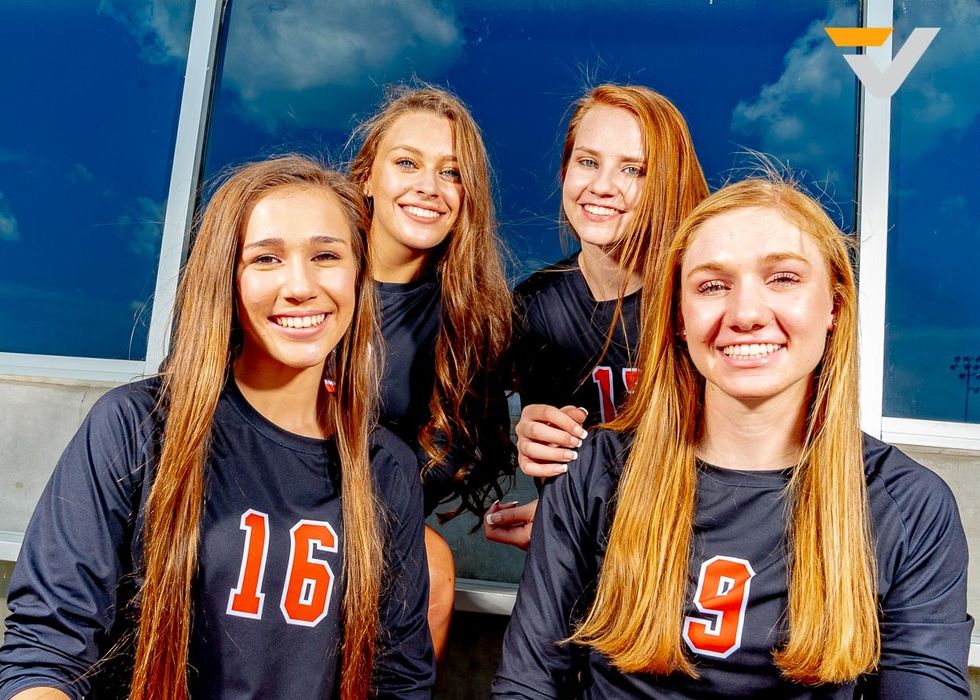 Photo by VYPE Media's Bradley Collier.
Schulenburg earned 31 wins and a trip to the UIL 3A area round in 2018, but is expected to be more of a threat in 2019. That's because the Shorthorns have a quartet of all-state talents. Abilene Christian commit Erin Treybig will lead a group that also includes Brynlee Hollas, Julie Guentert and Erica Otto. Treybig is a setter, Hollas is an outside hitter, Guentert is a libero and Otto is an opposite hitter. Additional depth will come from middle blocker Madison Landeche and outside hitter Elizabeth Seyl.
No. 7 Westlake Chaparrals (Reached 2018 UIL 6A Area Round)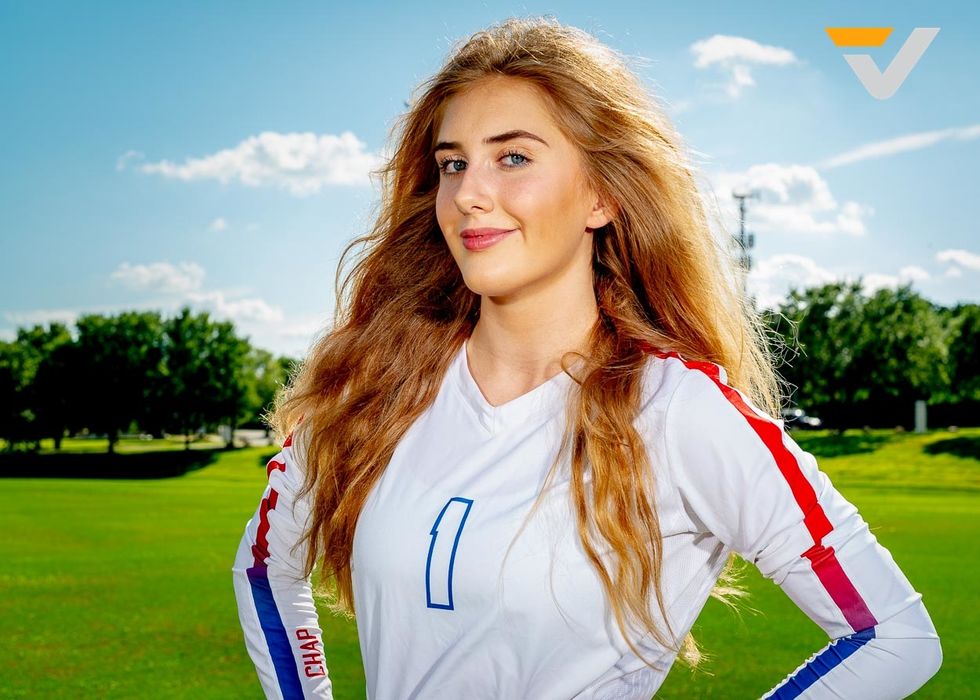 Photo by VYPE Media's Bradley Collier.
Westlake won 37 games and advanced to the area round of the UIL 6A playoffs in 2018, and has the expectation of being one of the area's frontrunners in 2019. Expect middle blocker Genevieve Perry to have a big role in continuing the Chaparrals' winning ways.
No. 8 Round Rock Dragons (Reached 2018 UIL 6A Area Round)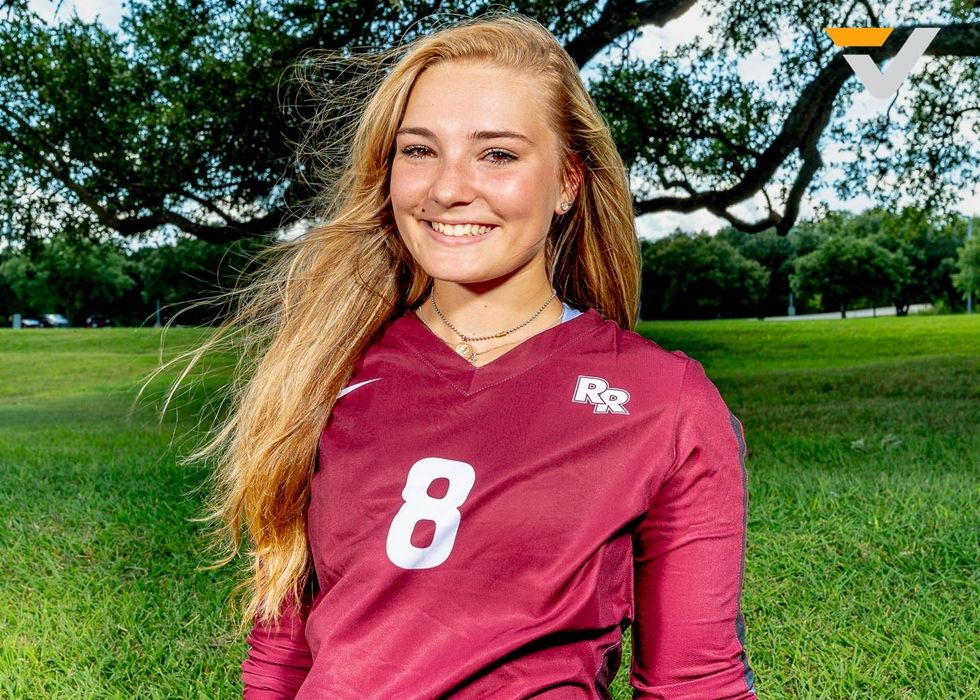 Photo by VYPE Media's Bradley Collier.
Round Rock won 36 games and advanced to the area round of the UIL 6A postseason, and will be a playoff contender once again in 2019. The Dragons are led by Coastal Carolina commit Lauren Malone, who acts a senior outside hitter on the court. Another notable is libero Joley Plummer, who's back for her junior year.
No. 9 Round Rock Westwood Warriors (Reached 2018 UIL 6A Bi-District)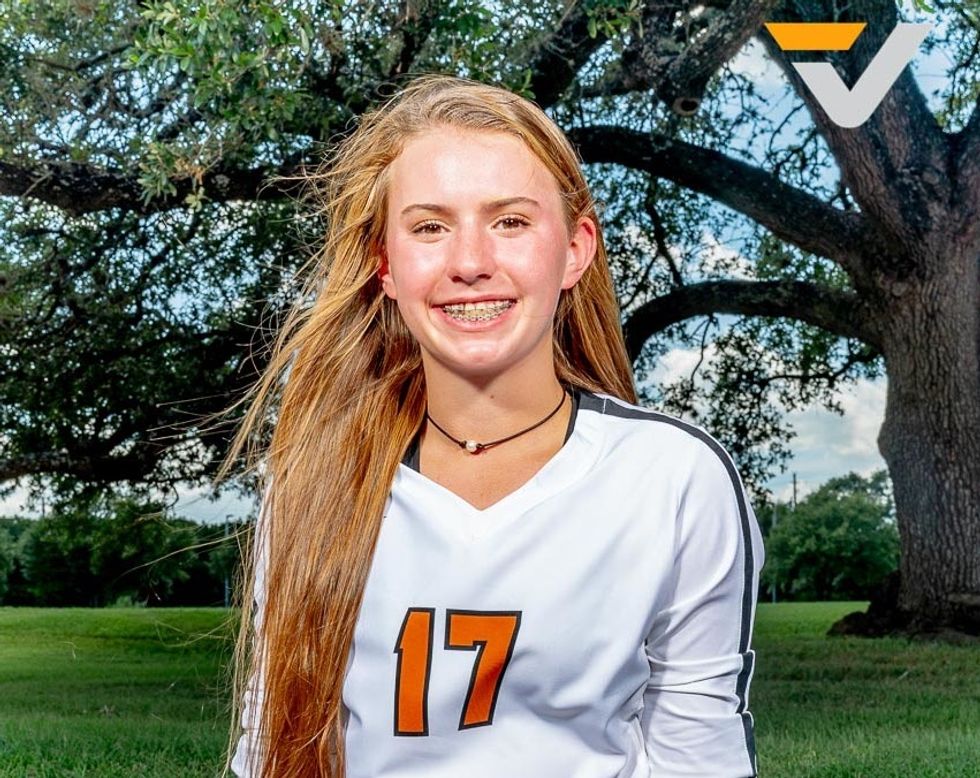 Photo by VYPE Media's Bradley Collier.
Round Rock Westwood was a UIL 6A bi-district finalist in 2018, and has the necessary returning players to clinch its 10th consecutive trip to the UIL postseason. The Warriors will lean on a balanced attack that includes senior middle blocker Audrey Quesnel, senior right side hitter Zoe Menendez, senior defensive specialist Abi Rucker, junior setter Kenzie Beckham and junior outside hitter Abby Gregorczyk.
No. 10 Thorndale Lady Dogs (Reached 2018 UIL 2A State Semifinal)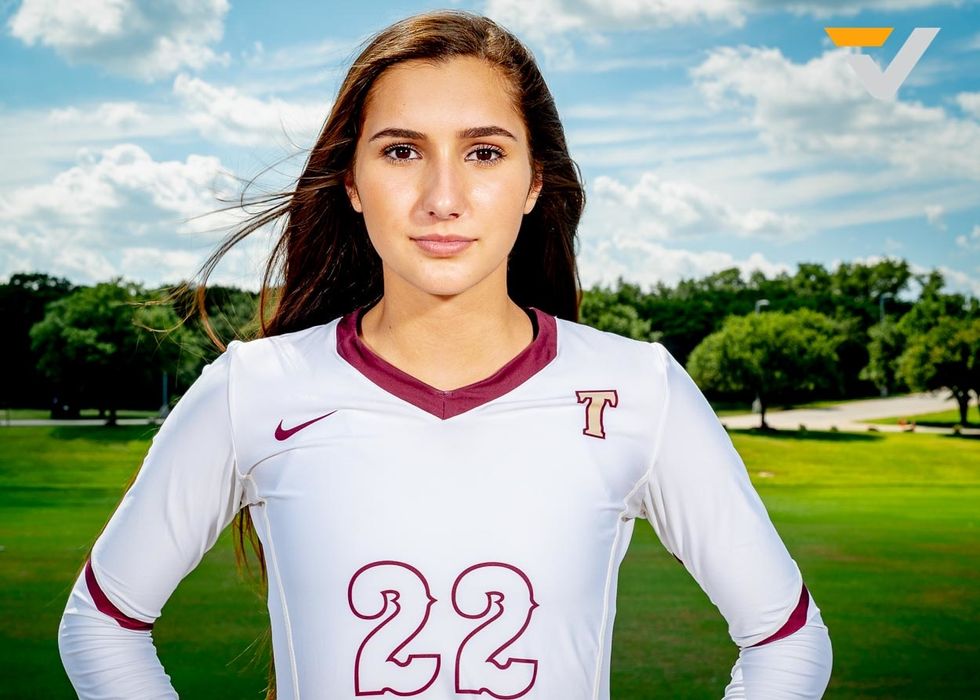 Photo by VYPE Media's Bradley Collier.
Thorndale volleyball's trip to the UIL 2A state semifinal kicked off the high school's very successful 2018-2019 athletic school year, so Central Texans are ready for an encore. The Lady Dogs only have two returning starters, so the roles of outside hitter/middle blocker Madi Smith and outside hitter/setter Landri Leschber will be enhanced this season. Allison Albert, Rainey Buchanan, Jayci Martinka and Ashley Pesl also provide the necessary depth to record another successful campaign.
For more sports coverage, follow Thomas (@Texan8thGen) and VYPE (@VYPEATX) on Twitter.

Looking to get more involved? Check out ShopVYPE for fresh gear that supports local schools and the VYPE U Ambassador Program. To sign up for the VYPE U Program, apply at VYPEU.com.
Not many Texas high school volleyball coaches take a team to the brink of a state championship one year, then take a job with another team half-way across the state the next year.
However, former Ridge Point head coach Lori McLaughlin – who guided the Panthers to the UIL Class 6A state championship match last November – couldn't resist the "call" of the Austin-area Hill Country. Thus, McLaughlin enters this coming season as the head coach of the Cedar Park Lady Timberwolves.
"My husband and I were looking at the Austin-area hill country area for retirement; we just didn't think it was going to happen so soon!" exclaimed McLaughlin, who comes to Cedar Park with her husband Mike and two sons, Chase (16) and Cole (14). "Our whole family is grateful and thankful for the opportunity.
"I don't plan on moving anywhere. I'm here- we're here - for the long term. I'm a loyal person and this is a great opportunity."
Amazingly, this great opportunity came while McLaughlin and the Panthers were competing last November at the UIL state tournament in Garland.
"I got word that it (the Cedar Park job) was open while we were at state," McLaughlin revealed. "However, I had to let that go and focus on state with my girls. Our job was to win the state title and we just missed."
Ridge Point played eventual champion Flower Mound in what most would call an "instant classic." The Panthers took the first set (26-24) before losing the next three by very close scores (25-21, 26-24 and 25-22).
Afterward, McLaughlin – who started her coaching career with Katy Junior High in 1999 – didn't have time to rest.
"After state, things happened quickly," stated the Oklahoma City native who is the daughter of Rick and Rena Jones (both deceased). "After Thanksgiving I contacted Cedar Park High School (CPHS). They contacted me early in the week to come in the Friday after Thanksgiving. I was told they would let me know something the following week regardless of the outcome.
"The following week - which is when I had already planned a trip to the AVCA Clinic and National Tournament - (CPHS Athletic Director) Carl Abseck called me and made the offer. The school board approved the contract on Friday, and the following week my family visited Cedar Park."
McLaughlin, who had just finished her sixth year at Ridge Point after five years as head coach at Pearland Dawson and six years before that at Mayde Creek, wasn't looking forward to talking to her Panthers about the move. But the ever-intruding world of Social Media reared its ugly head and made things harder for McLaughlin.
"Right after it was official that I got the job, the word spread on Cedar Park High School social media immediately," she recalled. "After attending the clinic and taking my family to Cedar Park on that Monday, I spoke to the Ridge Point freshmen on Tuesday, then the JV and Varsity on Wednesday. But, they all knew (about the CP job) already; some of them were upset because they saw it or heard it from social media first."
McLaughlin is very thankful to Fort Bend ISD for an early release from her duties.
"Their former coach (Rachel Altman) started in January, as did Kori Cooper (who took the Lady Timberwolves to the state title match in 2016)," stated McLaughlin, whose career coaching record stands at 373-295. "Thus, I got to start in January and go through the offseason."
Even though it was barely a six-week turnaround from Garland to Cedar Park, McLaughlin was thrilled at how "smooth" the transition went.
"I felt like I blended in well and fast with my new Lady Timberwolves' family," confirmed McLaughlin. "I had that feeling when I first came to the school since I chose to come for the day to feel out the culture and environment. Everyone was super kind and helpful with making the transition so smooth.
"It can be very overwhelming as you can imagine relocating your entire family with in a matter of a few months, moving by myself so I could immediately get to work and loving on these girls within a matter of a few weeks after leading my Ridge Point girls to state."
Ever the family person, McLaughlin – and her family – lived in tight quarters and got to know each other really well over a short period during that transition.
"We had a contract on our Houston home on a Friday," McLaughlin said. "A week later we had one here in the area. My boys joined me in late February; we stayed in a long term hotel, we found an amazing house literally in the hills of the hill country, and then my husband joined the boys and I when we were able to complete all our home renovations before we moved in.
"It was a crazy, fast transition and it is hard to still believe that we are here living this amazing life. We are hands down living God's Grace, and it is awesome."
McLaughlin, who will celebrate her 21st wedding anniversary this December with Mike, sees great potential with the Cedar Park volleyball program.
"The program needs some stability in the coaching position," she declared. "This team has had success, so we don't have to start over. Cedar Park has a school-wide tradition of winning and championships; these kids have great drive and desire in everything. They work hard at everything on and off the court.
"The current group plays for each other; they love each other; and I've seen great chemistry on the floor. They're only a couple years removed from playing for a state championship."
Just like McLaughlin's former team. Seems that trips to state are a trend with a McLaughlin-coached team these days.