Westlake (7-1, 5-1) faced an undefeated Hays team (7-1, 5-1) for the second year in a row, so it knew how to force the Rebels' first loss of the season. The Chaparrals jumped on the home team's early miscues in the third-to-last 25-6A district game of 2019, which allowed them to take the early lead and never look back in a 65-7 victory at Hays CISD's Bob Shelton Stadium.
VYPE Player of the Game Kirkland Michaux recorded four passing touchdowns and a rushing touchdown in the first half, so he played a major role in the win.
"Going into this, wasn't anything special," Michaux said of the game plan. "We're going to run plays we've been running since middle school, and we're just going to execute, and that's what we went out here and did, so it ended up going good."
Hays was forced to punt on its first two offensive possessions, but wasn't able to push back its opponent's starting field position. Jackson Coker blocked a punt to allow the Chaparrals to start their first drive on the Rebels' six-yard line, and set up Michaux's first touchdown pass to Mason Mangum and an early 7-0 lead at the 9:35 mark of the opening quarter.
On Hays' second drive, the Rebels picked up a key first down on a fourth-and-one attempt, but a high punt snap ended the possession, and resulted in both a safety and a 9-0 Westlake advantage with 6:06 left in the period.
"Our defense is kinda our strength." said Michaux. "We trust them a bunch. We know they're going to make stops for us [and] they know we're going to execute for them, so it's a really good thing we got going."
Westlake's offensive unit finally got an opportunity to test itself on a full drive, and scored on every possession in the first, second and third quarters. Michaux connected with Mangum on a second touchdown pass, as well as Ryan Lindley on his third and Jaden Greathouse on his fourth. Zane Minors then scored from 20 yards out, and Michaux quarterback sneaked into the end zone for his team's sixth score of the half.
Hays' only answer was a Durand Hill touchdown run, and Minors helped Westlake finish what it started. He added a pair of rushing scores in the third quarter, including the second being set up by Austin McClendon's late interception.
The Chaps' other score in the third came from Cade Klubnik's touchdown pass to Luke Nicklos. Klubnik and Drew Willoughby have earned notable snaps at quarterback this season, and were thrown into action on Friday after Michaux's performance.
"I think in the Lake Travis game, the first half, he led some really nice drives [and] in the second half he played really well until he was injured," Westlake coach Todd Dodge said of Michaux's gradual progression to QB1. "Have tremendous confidence in Cade and in Drew. It's a unique deal, but, as we continue to go through, it's kinda settling in to Kirkland as our starter."
For more sports coverage, follow Thomas (@Texan8thGen) and VYPE (@VYPEATX) on Twitter.

Looking to get more involved? Check out ShopVYPE for fresh gear that supports local schools and the VYPE U Ambassador Program. To sign up for the VYPE U Program, apply at VYPEU.com.
2019 25-6A Projected Finishes
Lake Travis Cavaliers
Westlake Chaparrals
Austin Bowie Bulldogs
Hays Rebels
Del Valle Cardinals
Austin Anderson Trojans
Austin High Maroons
Austin Akins Early College Eagles
Kyle Lehman Lobos
Preseason Awards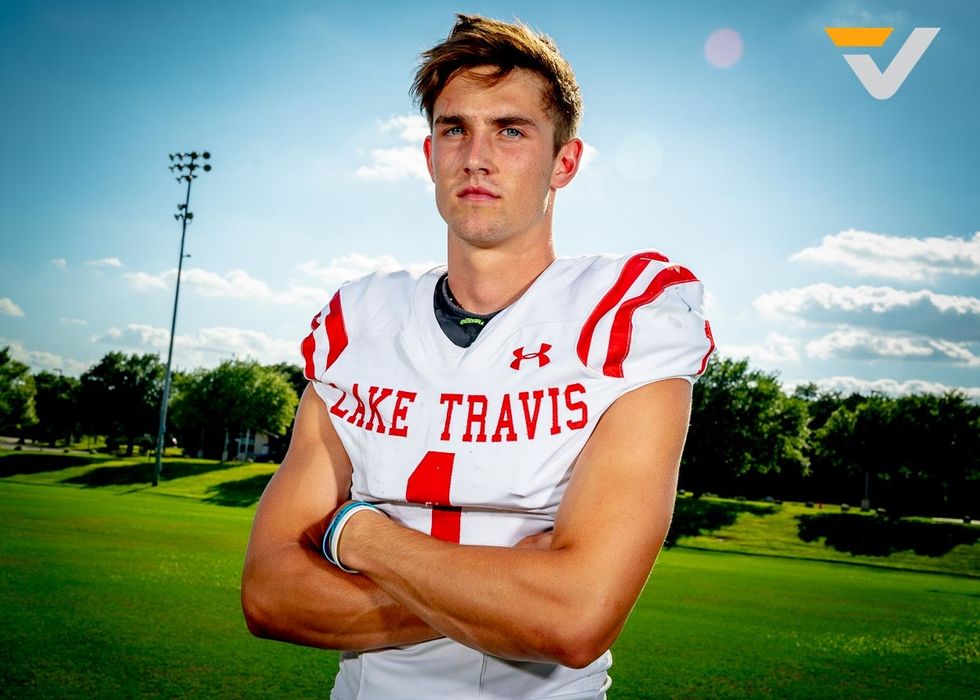 Photo by VYPE Media's Bradley Collier.
MVP: Lake Travis QB Hudson Card

Defensive MVP: Lake Travis LB Mauricio Trevino
Sleeper Team: Austin High
The Prospectus
Lake Travis fell in the 2017 UIL 6A Division I state title game and the 2018 UIL 6A Division I state semifinal, so it's hungry to win its seventh UIL state football championship in 2019. The Cavaliers will have such a strong team that their first and second string quarterbacks are FBS recruits. 2020 Texas commit Hudson Card will be their starter for a second straight season, and backup Nate Yarnell has offers from Houston and Tulsa. Linemen Dawson Weiss and Andrew Salem will protect them, so they can connect with running back Weston Stephens and receivers Kyle Eaves and Grayson Sandlin. Teamwork on that side of the ball will be extra important this season because Texas 2021 tight end commit Lake McRee is expected to miss the season with a knee injury. On the other side of the ball, the Cavs are strong as well. Linebackers Mauricio Trevino and Nick Villarreal will lead a defensive charge that also includes Derrick Johnson, Aden Nava and Copeland Gothard in the secondary and Raleigh Erwin on the line.
Westlake lost a strong senior class that led it to the 2018 UIL 6A Division II state semifinal, but its 11 returning starters will keep it on track for a multi-round playoff appearance in 2019. The Chaparrals will lean on a receiving corps that includes Arkansas 2020 commit Mason Mangum and Columbia commit Jackson Coker, as well as a secondary that includes Sage Luther and Leo Lowin. The team will also be in good shape because quarterbacks Kirkland Michaux and Drew Willoughby earned valuable experience as Taylor Anderson's backups last season.
Austin Bowie has advanced to 12 consecutive UIL football postseasons, so it plans to add another year to its playoff streak in 2019. The Bulldogs have a star in quarterback Trinidad Sanders, so lineman Logan Miller needs to give him the necessary protection and time to find target Jayden York. The latter two also have defensive roles, so you'll see them on the field with linebacker/defensive lineman Tristan Fahrenthold.
Hays won its first seven games and finished as a UIL 6A Division I bi-district finalist in 2018, so its four returning starters know the expectation for the 2019 season. Running back Xavier Green will guide the offense, while defensive back Pi-Ellei Henderson and linebackers Zach Hobert and Cole Johnson have similar roles on defense.
Del Valle hasn't reached the UIL postseason since 2016, but can make a run at it in 2019. The Cardinals have had fast starts to the last two seasons, and running back recruit Tavierre Dunlap and receiver recruit Caleb Burton will give them more opportunities to win district games in 2019. On the defensive side, look for lineman Andres Gomez and defensive backs Chris Turner and Chris Reed to lead the charge.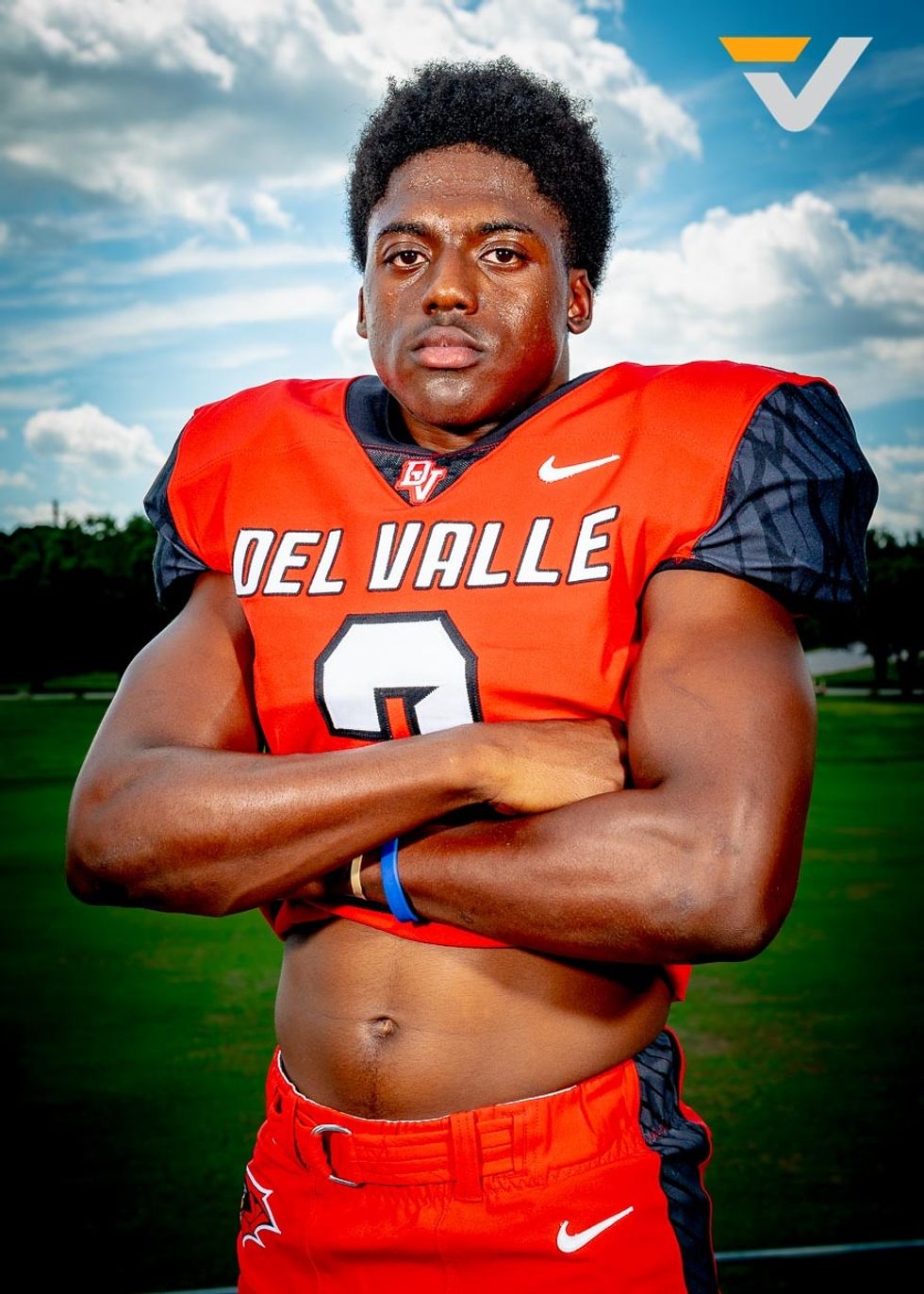 Photo by VYPE Media's Bradley Collier.
Austin Anderson finished the 2018 season with a .500 record, so it expects more consistent play in 2019. The Trojans have 15 returning starters, and key playmakers in quarterback Carsten Groos, receiver Grose Kiel, tight end Kelby Hickerson and defensive backs Kameron Langford and Jordan Hood.
Austin High had a disappointing 3-7 record in 2018, but has a couple things going for it in 2019. The Maroons are known for their offensive success, and FBS quarterback recruit Charles Wright is a trusted leader for that side of the ball. He'll be able to connect with running back Grayson Davis and receiver Colby Kalbacher because linemen Harrison Donovan and Jim Sanchez will give him the necessary blocking. Ultimately, the progression of the defense will determine if the team can clinch its fifth playoff appearance in the past six years.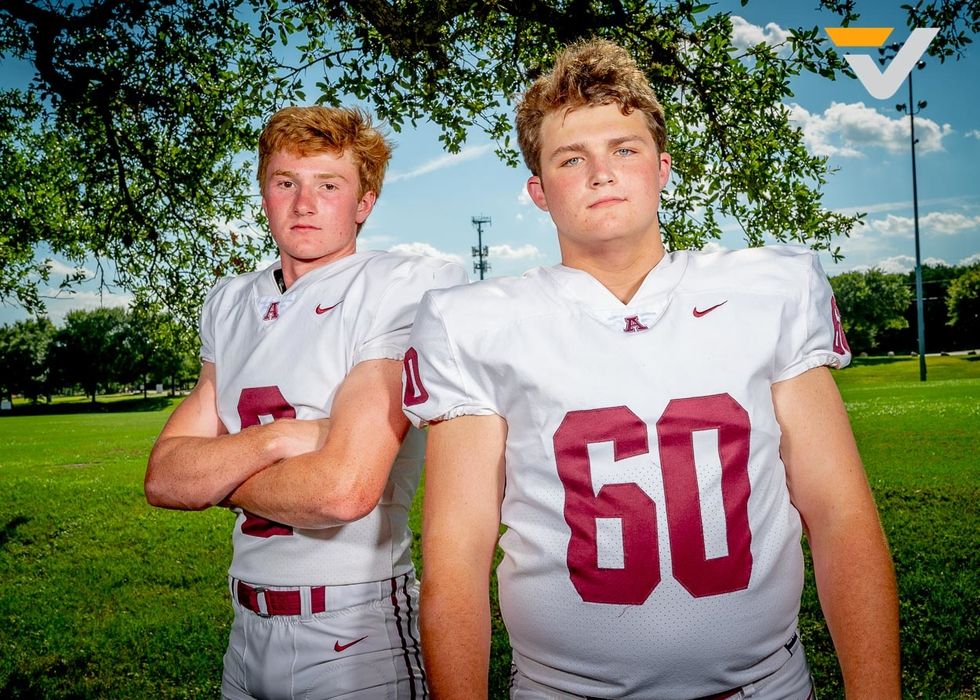 Photo by VYPE Media's Bradley Collier.
Austin Akins Early College earned three of its four victories in the first five games in 2018, so it needs a stronger finish to make more noise in 2019. The Eagles have trusted defensive backs in Trystin Brown and Robert Mallet, a reliable receiver in Antonio Lopez and a new quarterback in Rocco Degelia.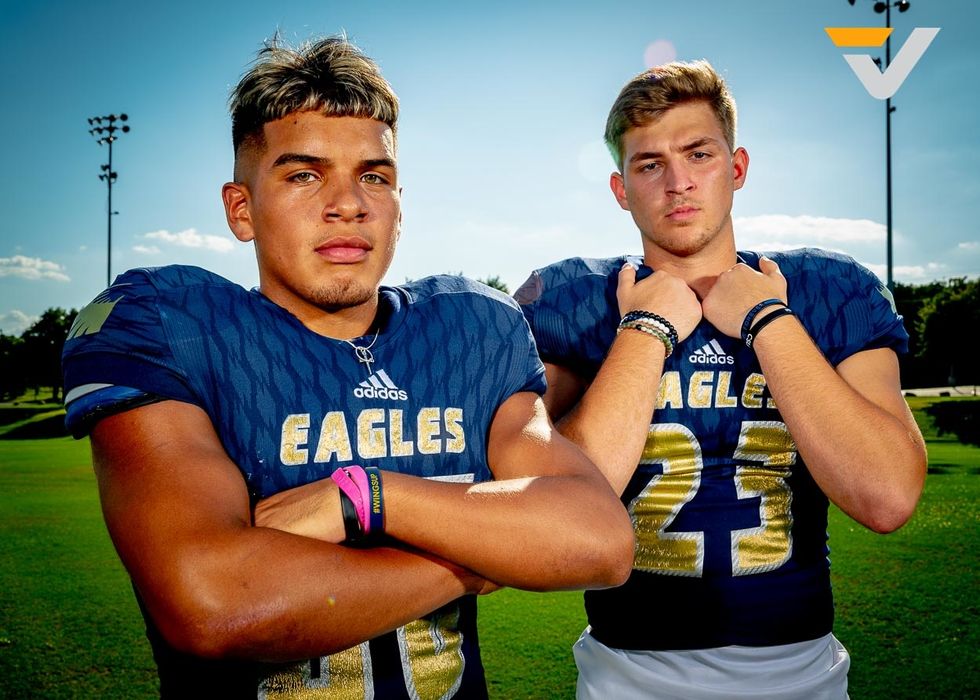 Kyle Lehman had a winless season in 2018, and will still face an uphill climb in 2019. The Lobos only have eight returning starters, so the play of offensive lineman Gilbert Partida, defensive back/running back Christian Garcia, defensive back Keon Bailey and running back Keyshaun Williams will be important.
For more sports coverage, follow Thomas (@Texan8thGen) and VYPE (@VYPEATX) on Twitter.

Looking to get more involved? Check out ShopVYPE for fresh gear that supports local schools and the VYPE U Ambassador Program. To sign up for the VYPE U Program, apply at VYPEU.com.