There are so many great athletes in Pasadena ISD. VYPE highlights five athletes from Pasadena ISD in this edition of The Stars of Pasadena ISD powered by Texas Citizens Bank.
Erin McNabb, Pasadena Memorial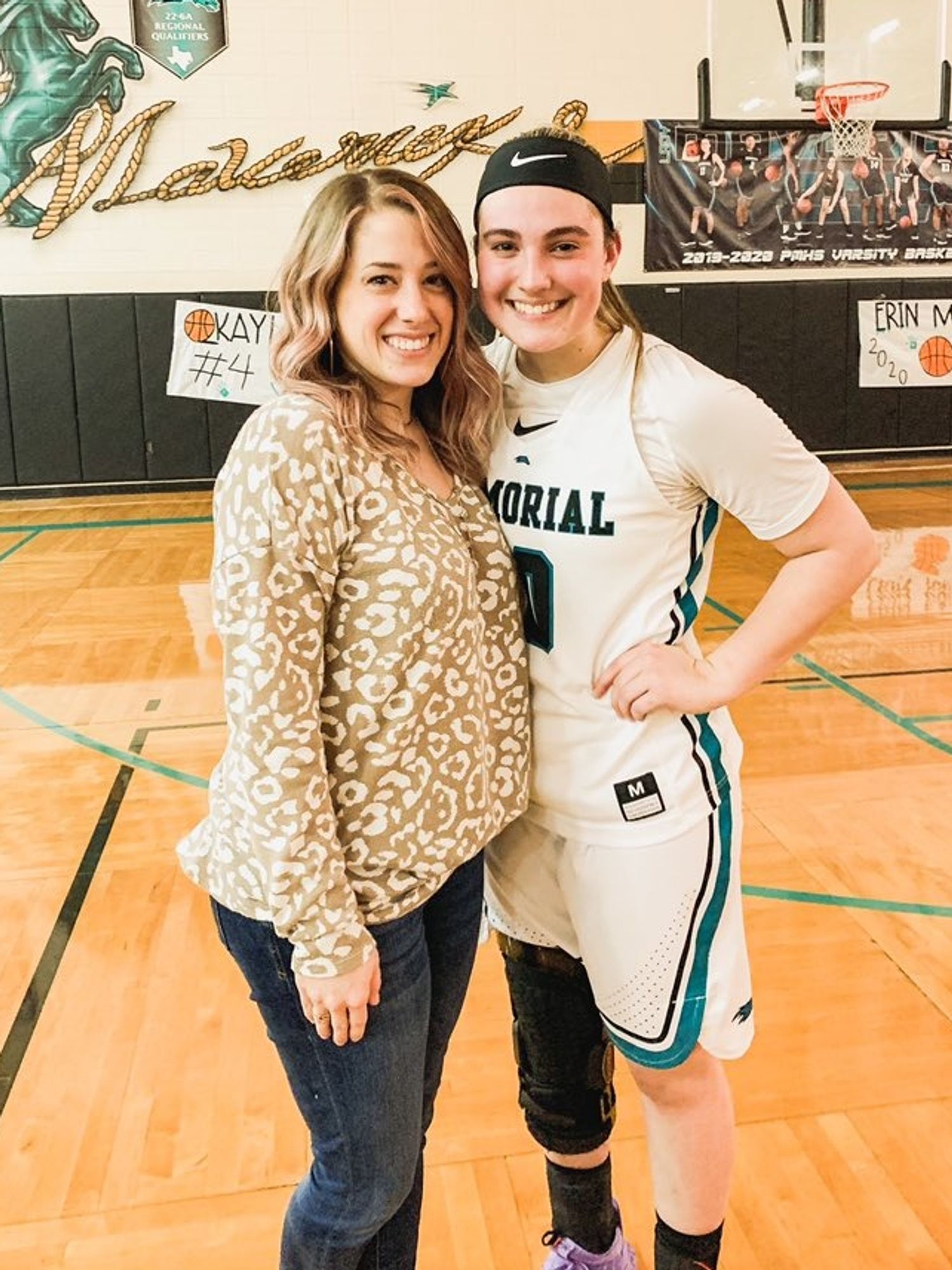 While the Mavs and coach Michelle Steele's crew were on the outside looking in as it relates to the postseason, Pasadena Memorial's most consistent hooper was Erin McNabb – an all-district selection.
Darion Ramos, Pasadena Memorial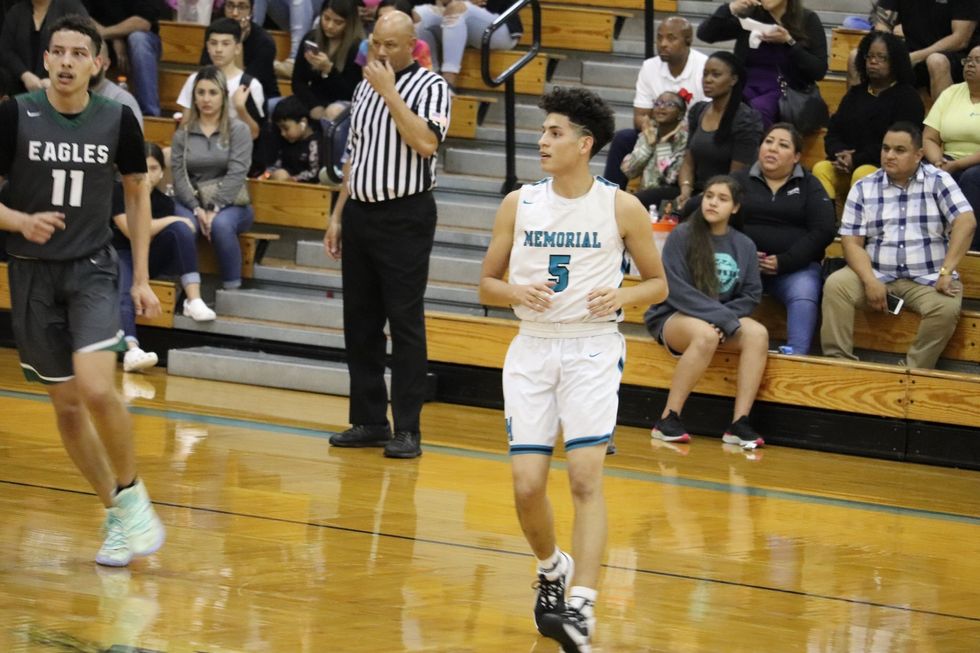 Darion Ramos has become the all-time leading scorer for Pasadena Memorial. The guard was named to the first-team, all-district team and has recently been offered by The University of the Southwest.
Cameron Gray, Dobie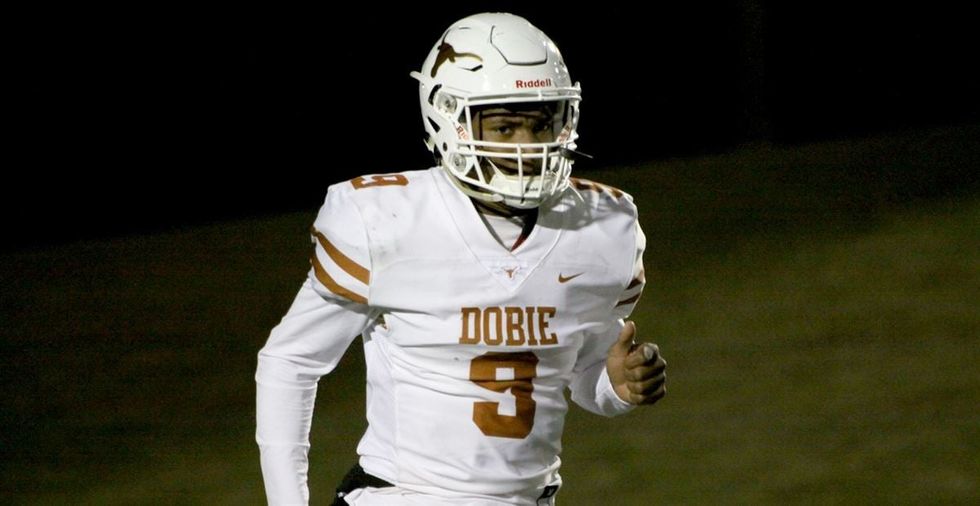 Cameron Gray is the lead Longhorn at Dobie, earning the District's Newcomer of the Year Award as a sophomore. The dual-threat QB showed a high-level football IQ in his first year on varsity.
Keith Oliver, South Houston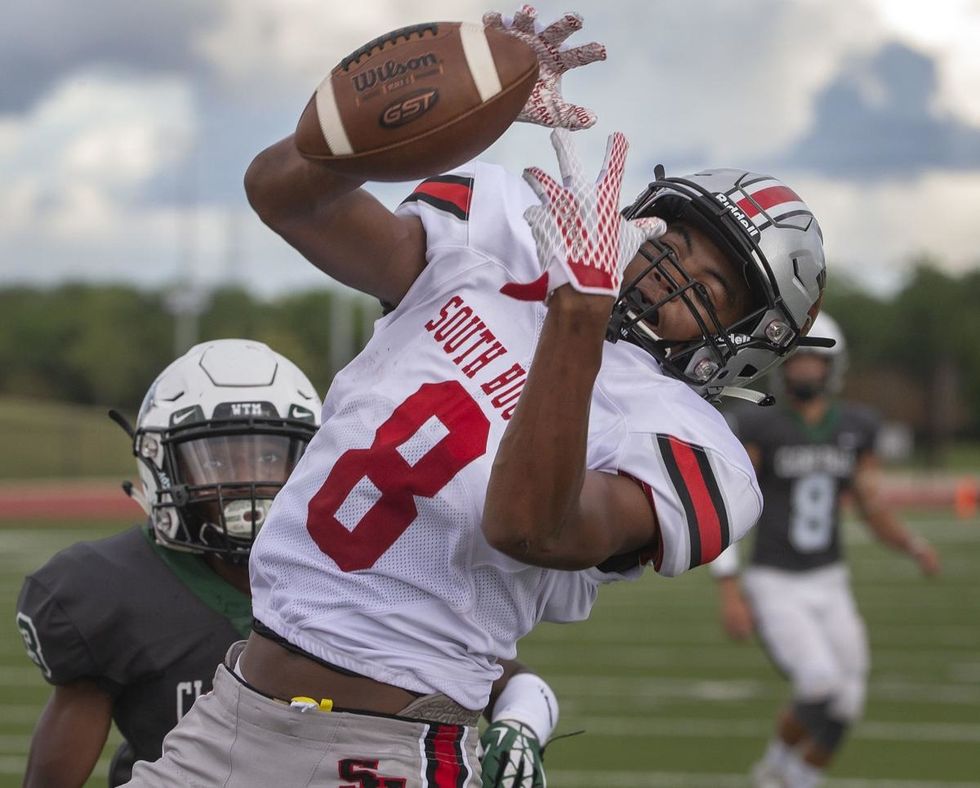 Keith Oliver is SoHo's Big Man on Campus. The senior was a first-team, all-district selection in football as a wide receiver and in basketball. Oliver will be tough to replace at South Houston as he left a big legacy.
Marquice Scott, Dobie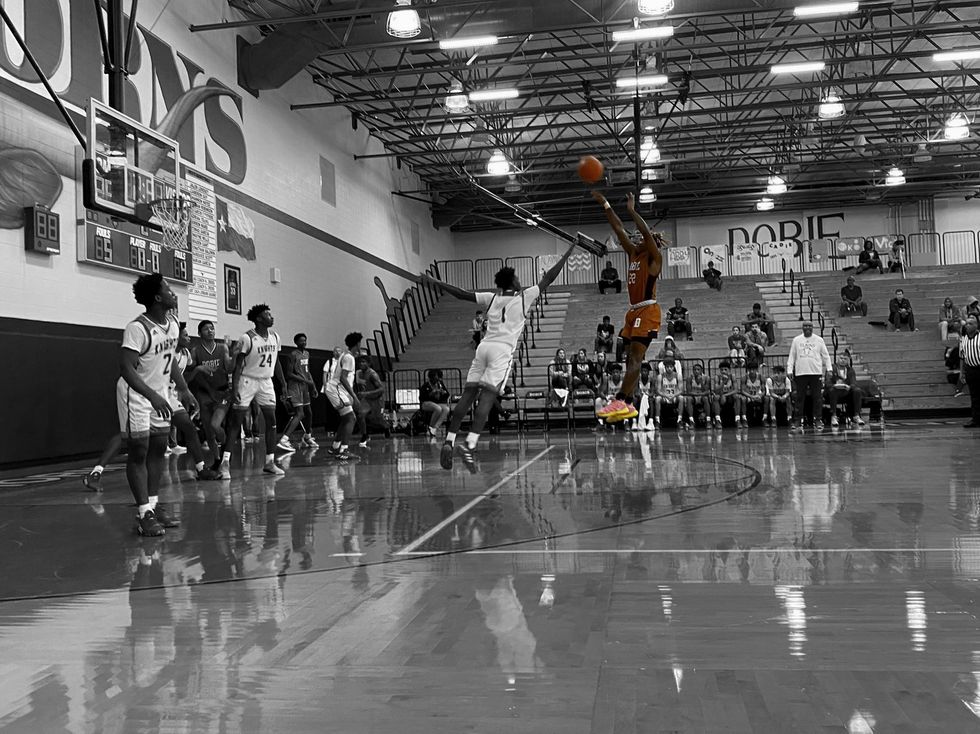 Marquice Scott gets it done on the court and in the classroom. The 2021 guard has great handles to get to the basket and vision to get his teammates involved. He earned first-team, all-district honors as a junior.
This content is brought to you by Texas Citizens Bank
Texas Citizens Bank is a Houston community bank dedicated to concierge banking for owner-managed businesses. Learn how Texas Citizens Bank can help you grow your business at TexasCitizensBank.com.
As the early signing day for the Class of 2020 comes to a close, it's time to take off the wraps of VYPE's Fab 40 for the Class of 2021.
It's the year of the offensive line in Houston. Eleven of the Top 40 prospects are bigs, who are coveted by college programs across the country.
Our No 1 prospect is Foster WR Cody Jackson. He has the size, speed and skill to become the next CeeDee Lamb (also from Foster). He's probably tired of hearing that comparison, but that is good company to be in.
North Shore super QB Dematrius Davis comes in at No. 1 after he completely dominated with his arm and legs in 2019. He's committed to Virginia Tech – let's see if the Hokies can hang on to him.
Check out the VYPE 1.0 Class of 2021 as the rankings will be updated and added to after Spring Football.
<p> … </p> <p> <strong>VYPE's FAB 40</strong> </p> <p> No. 1 Cody Jackson, Foster, WR, Oklahoma-commit </p> <p> Super WR. CeeDee Lamb-clone. That's saying something </p> <p> … </p> <p> No. 2 Dematrius Davis, North Shore, QB, Virginia Tech-commit </p> <p> Winner, leader, athlete, passer. Not enough adjectives </p> <p> … </p> <p> No. 3 Donovan Jackson, Episcopal, OL </p> <p> Polished OL. Smartest guy in the building </p> <p> … </p> <p> No. 4 Tunmise Adeleye, Katy Tompkins, DE </p> <p> Active defender with great motor </p> <p> … </p> <p> No. 5 Shadrach Banks, North Shore, WR, Texas A&M-commit </p> <p> Injury set back stud weapon </p> <p> … </p> <p> No. 6 LJ Johnson Jr., Cy-Fair, RB </p> <p> Best back in the city </p> <p> … </p> <p> No. 7 Hayden Conner, Katy Taylor, OL, Texas-commit </p> <p> Pushes defenders around. Great, athletic big-man </p> <p> … </p> <p> No. 8 Reuben Fatheree II, Foster, OL </p> <p> Huge OL with athleticism. Could play on Sundays </p> <p> … </p> <p> No. 9 Jalen Milroe, Katy Tompkins, QB, Texas-commit </p> <p> Great deep ball. Extends plays with eyes downfield </p> <p> … </p> <p> No. 10 Jaeden Roberts, North Shore, OL </p> <p> Kansas-native got Texas tough this season </p> <p> … </p> <p> No. 11 Bryce Foster, Katy Taylor, OL </p> <p> Has mean-streak on the field </p> <p> … </p> <p> No. 12 Derrick Harris Jr., New Caney, LB, Texas-commit </p> <p> Eagles not known for defense, can run </p> <p> … </p> <p> No. 13 Kyron Drones, Shadow Creek, QB </p> <p> Good size, big arm. Coaches son=great football IQ </p> <p> … </p> <p> No. 14 Landon King, Atascocita, WR </p> <p> Emerged as junior. Knows how to use 6-foot-5 frame </p> <p> … </p> <p> No. 15 Edzavier Deblaw, North Shore, OL </p> <p> The muscle inside </p> <p> … </p> <p> <script async="" src="https://pagead2.googlesyndication.com/pagead/js/adsbygoogle.js"></script> <ins class="adsbygoogle" data-ad-client="ca-pub-9787720712654893" data-ad-format="fluid" data-ad-layout="in-article" data-ad-slot="5921136909" style="display:block; text-align:center;"></ins> <script> (adsbygoogle = window.adsbygoogle || []).push({}); </script> </p> <p> No. 16 Terrence Cooks Jr., Shadow Creek, OLB </p> <p> Heat-seeking missile </p> <p> … </p> <p> No. 17 Cullen Montgomery, Episcopal, OL </p> <p> Good feet. Can run and pass block </p> <p> … </p> <p> No. 18 Hunter Washington, Katy, CB </p> <p> Length and physicality </p> <p> … </p> <p> No. 19 Var'Keyes Gumms, Dekaney, TE </p> <p> Another big TE at Dekaney, shocker </p> <p> … </p> <p> No. 20 Matthew Wykoff, Magnolia, OL </p> <p> Road-grading run-blocker </p> <p> … </p> <p> No. 21 Dylan Goffney, Bridgeland, WR </p> <p> Great hands; Wins 50-50 balls </p> <p> … </p> <p> No. 22 Latrell Neville, Hightower, WR </p> <p> Slippery WR with wiggle </p> <p> … </p> <p> No. 23 Romario Noel, Cypress Ranch, DB, Baylor-commit </p> <p> Physical DB with cover skills </p> <p> … </p> <p> No. 24 Teddy Knox, The Woodlands, WR </p> <p> Baton Rouge move-in; getting used to Texas play </p> <p> … </p> <p> No. 25 Brandon Campbell, Pearland, RB </p> <p> Solid between tackles and in open field </p> <p> … </p> <p> No. 26 Ronald Holmes, Northside, Athlete </p> <p> Dude has HUGE upside at QB, WR </p> <p> … </p> <p> No. 27 Ben Postma, Cypress Ranch, TE </p> <p> The prototypical dual-threat TE </p> <p> … </p> <p> No. 28 Remington Strickland, Fort Bend Christian Academy, OL </p> <p> Don't sleep on this guy. Relentless worker </p> <p> … </p> <p> No. 29 Carlton Guidry, Shadow Creek, WR </p> <p> Can stretch the field </p> <p> … </p> <p> No. 30 Mark Wilson, Clear Lake, CB </p> <p> His best football is in front of him. Great upside </p> <p> … </p> <p> <script async="" src="https://pagead2.googlesyndication.com/pagead/js/adsbygoogle.js"></script> <ins class="adsbygoogle" data-ad-client="ca-pub-9787720712654893" data-ad-format="fluid" data-ad-layout="in-article" data-ad-slot="5921136909" style="display:block; text-align:center;"></ins> <script> (adsbygoogle = window.adsbygoogle || []).push({}); </script> </p> <p> No. 31 Mason Tharp, Klein, TE </p> <p> The new TE; Great hands; almost like WR </p> <p> … </p> <p> No. 32 Fernando Garza, Katy, TE </p> <p> Huge TE with great hands; baseball player </p> <p> … </p> <p> No. 33 John Paul Richardson, Ridge Point, WR </p> <p> Great possession WR. Elite route runner </p> <p> … </p> <p> No. 34 Alton McCaskill, Oak Ridge, RB </p> <p> Sleeper back </p> <p> … </p> <p> No. 35 Luis Chavarria, Episcopal, OL </p> <p> Iron Sharpens Iron for Knights </p> <p> … </p> <p> No. 36 Cale Sanders, New Caney, Athlete, Texas Tech-commit </p> <p> Can run with the best of them </p> <p> … </p> <p> No. 37 Lamont Vaz, FB Marshall, OL </p> <p> There is a reason Achane and Hornsby rack up points </p> <p> … </p> <p> No. 38 Jalen Emery, Shadow Creek, DB </p> <p> Pesky DB who can lock down team's No 1s </p> <p> … </p> <p> No. 39 Dalton Johnson, Katy, DB </p> <p> DB gaining Power 5 Interest </p> <p> … </p> <p> No. 40 Darius Hale, Dobie, RB </p> <p> Durable RB. Has good size </p> <p> ... </p> <p> <strong>PHOTO GALLERY</strong> </p>
<img type="lazy-image" data-runner-src="https://assets.rebelmouse.io/eyJhbGciOiJIUzI1NiIsInR5cCI6IkpXVCJ9.eyJpbWFnZSI6Imh0dHBzOi8vYXNzZXRzLnJibC5tcy8yMjE5MzY3OC9vcmlnaW4uanBnIiwiZXhwaXJlc19hdCI6MTYwNjczNDI4OH0.5rjyBrLNQ99r7QX-lod-n8EnyzM7dFki3x5GsubZTLA/img.jpg?width=980" id="daf46" class="rm-shortcode" data-rm-shortcode-id="3271476b2992c217669e9af577f7302c" data-rm-shortcode-name="rebelmouse-image" />
<p> <script async="" src="https://pagead2.googlesyndication.com/pagead/js/adsbygoogle.js"></script> <ins class="adsbygoogle" data-ad-client="ca-pub-9787720712654893" data-ad-format="autorelaxed" data-ad-slot="8128853062" style="display:block"></ins> <script> (adsbygoogle = window.adsbygoogle || []).push({}); </script> </p>