We're less than a month away from the first kickoff of the 2019 season. It's time for us to continue our weekly polls to let the fans decide their preseason players of the year. Here's the list of winners so far!
Kicker - Caleb Mendez, Pearland
Offensive Lineman - Gio Lopez, Magnolia West
Linebacker - Dane Roenne, Friendswood
Tight End - Bryce Nollkamper, MacArthur
Defensive End - AJ Townsend, Klein Collins
The Sun & Ski Sports Poll of the Week – VYPE Houston Preseason Wide Receiver of the Year is now live! Fans will have the chance to vote until Tuesday, August 6th at 7 p.m.
Please note that the use of voting software or bots will result in a deletion of votes and a potential DQ from the contest. PLEASE try to keep this fair and fun for all involved!
All athlete polls and their content are only associated and created by VYPE Media and its staff. The content is not created or voted on by any corporate sponsor or marketing partner. Please contact VYPE Media directly if you have any questions, comments, or concerns around our Fan Polls.
Since 1980, Sun & Ski has specialized in making outdoor dreams come true by providing customers with quality merchandise, exceptional service and outstanding values. Originally a ski and snowboard shop that sold cycling and outdoor gear in the summer, Sun & Ski has grown to include stores throughout the country, dedicated to satisfying the needs of a wide array of active lifestyle customers. Click HERE to find the nearest location!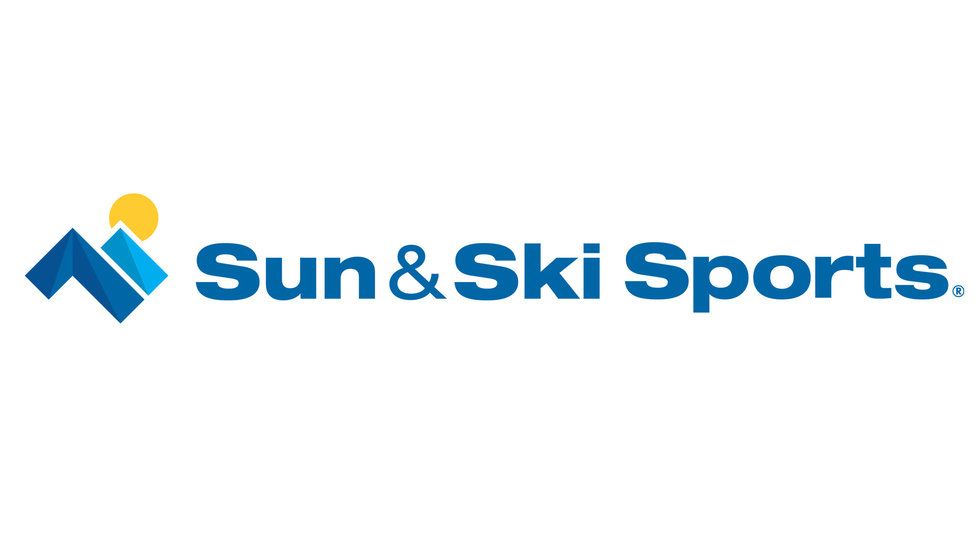 Bradley Collier
Everyone wants to say, "I saw them when…"
Seeing those athletes before they blow up on the college or professional scene like Boston Celtic Carsen Edwards (Atascocita) or future NFL first-rounder Walker Little of Stanford (Episcopal).
So, who are the Big Tickets entering the 2019 Houston-area sports season.
​No. 1 Zach Evans, North Shore Football, RB, 2020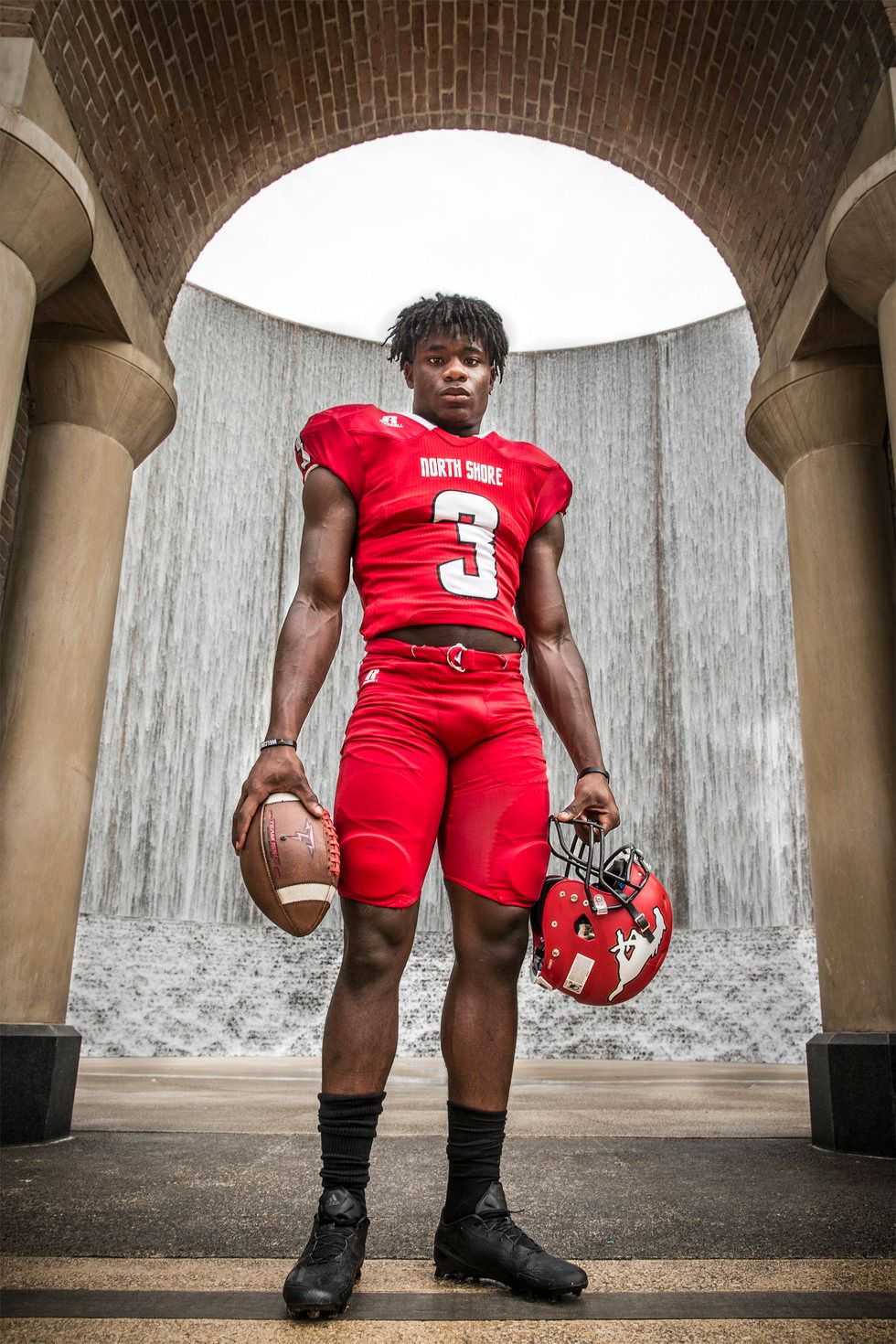 Evans is the most coveted prospect in the nation
By Diana Porter
Nation's No. 1 recruit can run over, around and make people miss better than anyone in the country. You better get to the game early because North Shore will be blowing people out by halftime. Great for his future because he doesn't have a ton of tread on the tires.

No. 2 Demond Demas, Tomball/North Forest, Football, Texas A&M-commit, 2020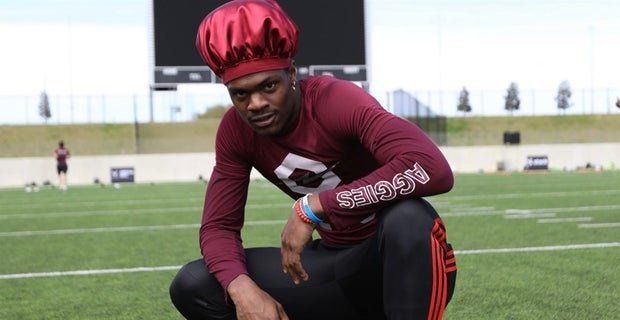 Demond Demas has become an Internet Star
Not sure if he plays at Tomball or North Forest, but this guy is one of the best overall athletes in Texas. He won state in the high jump a few years back, which translates to the football field. He has swag, athleticism and will be a difference-maker early for the Aggies. He is a great self-promoter and his ability matches his hype.
No. 3 Drew Romo, The Woodlands, Baseball, LSU-commit, 2020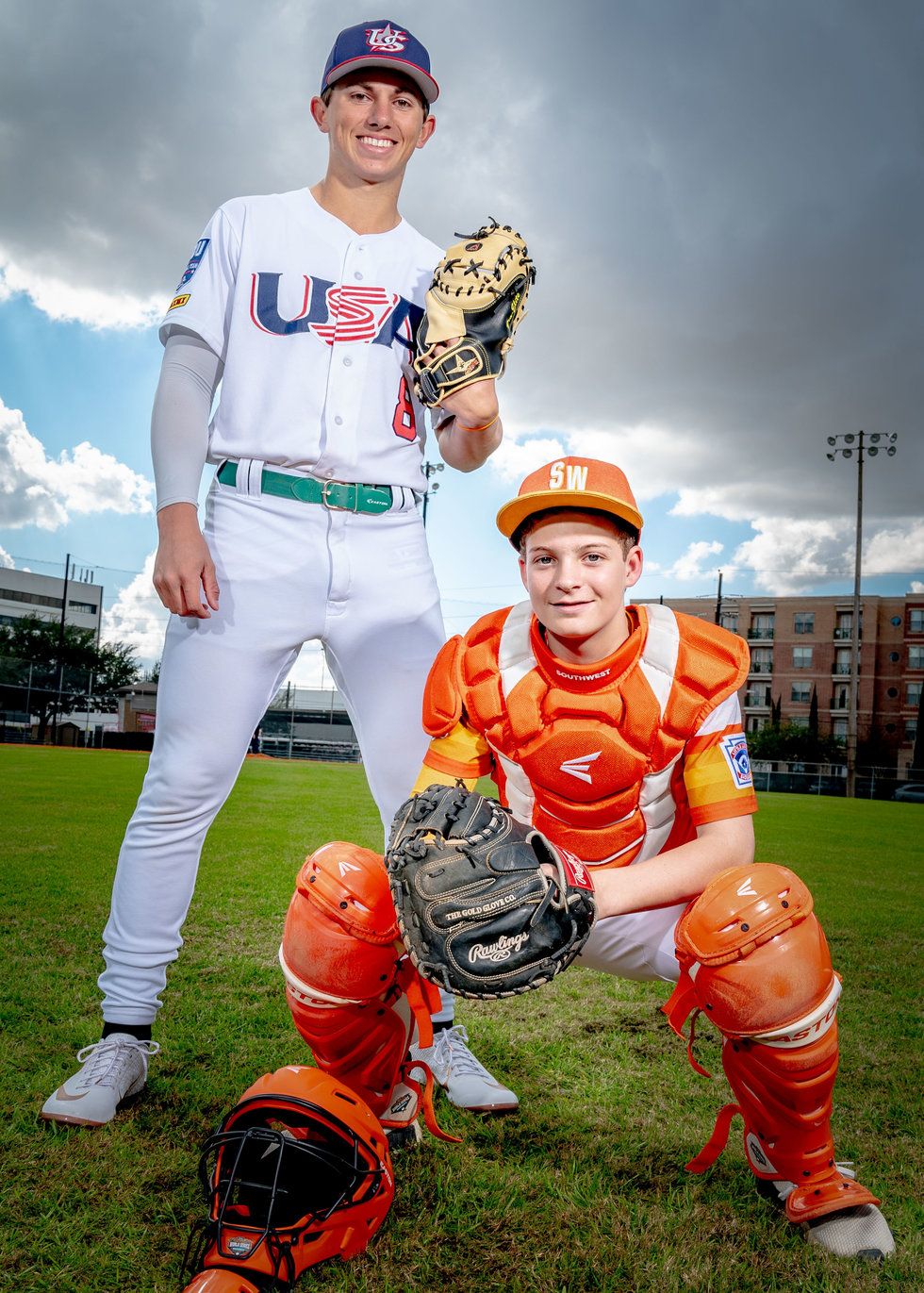 Drew Romo is a bona fide MLB Draft Pick
Bradley Collier
Will not play college baseball. He's a switch-hitting catcher who can hit for power and average. His defense is impeccable. A national recruit and the best prospect coming out of Texas, Romo has a tremendous work ethic and is laser-focused.
No. 4 Ally Batenhorst, Seven Lakes, Volleyball, Nebraska-commit, 2021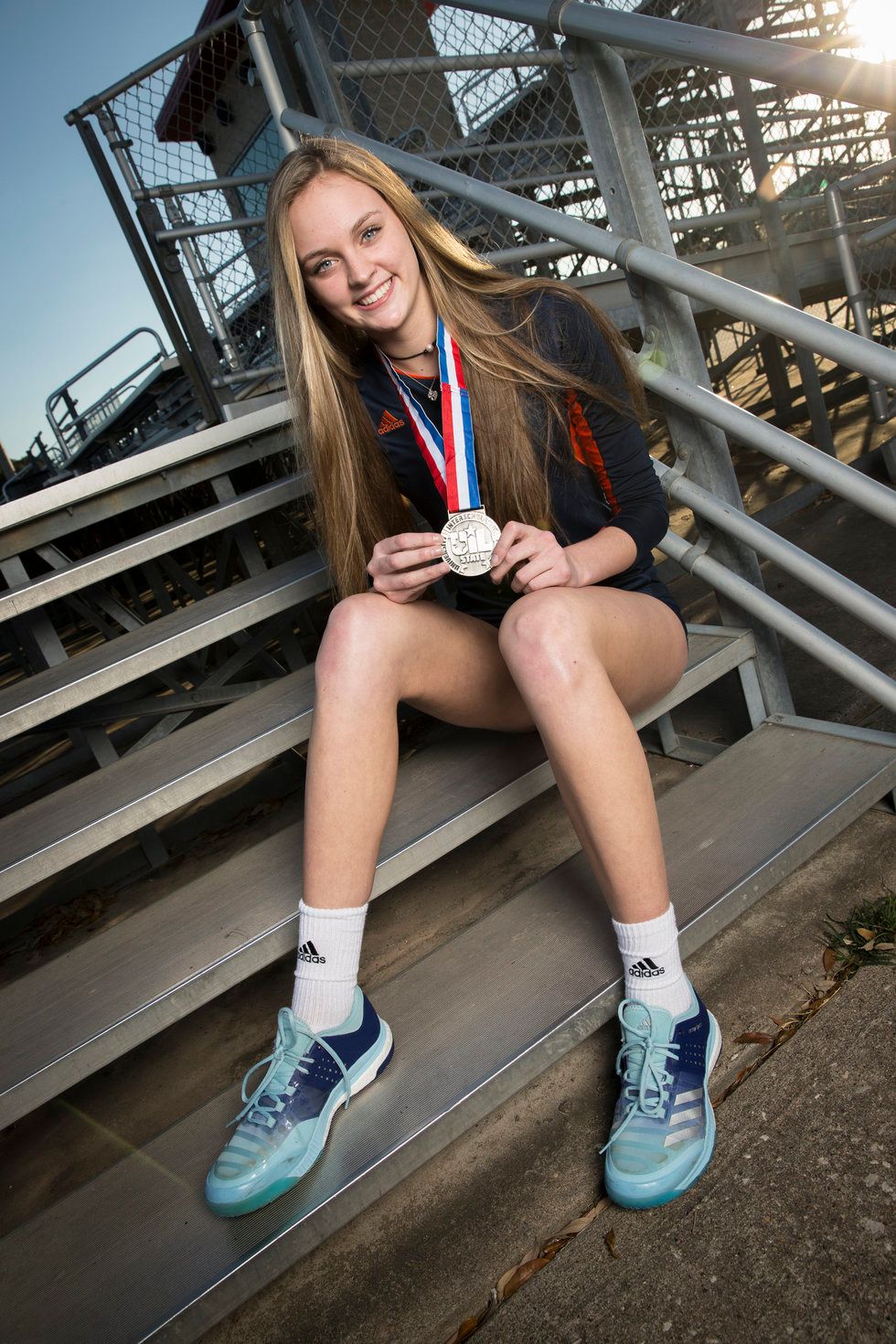 Batenhorst is just a junior - committed to Nebraska
Diana Porter
At 6-foot-4, Batenhorst led Seven Lakes to a state final appearance as a freshman as was VYPE's Player of the Year. Just a junior, she has verbally committed to Nebraska and was a member of the U.S. Girls' Youth National Team. Last summer, in the NORCECA Girls' U18 Continental Championship in Tegucigalpa, Honduras, she had a 12-point match (with 10 kills) in a sweep of Barbados.
No. 5 Eddie Lampkin, Morton Ranch, Basketball, 2020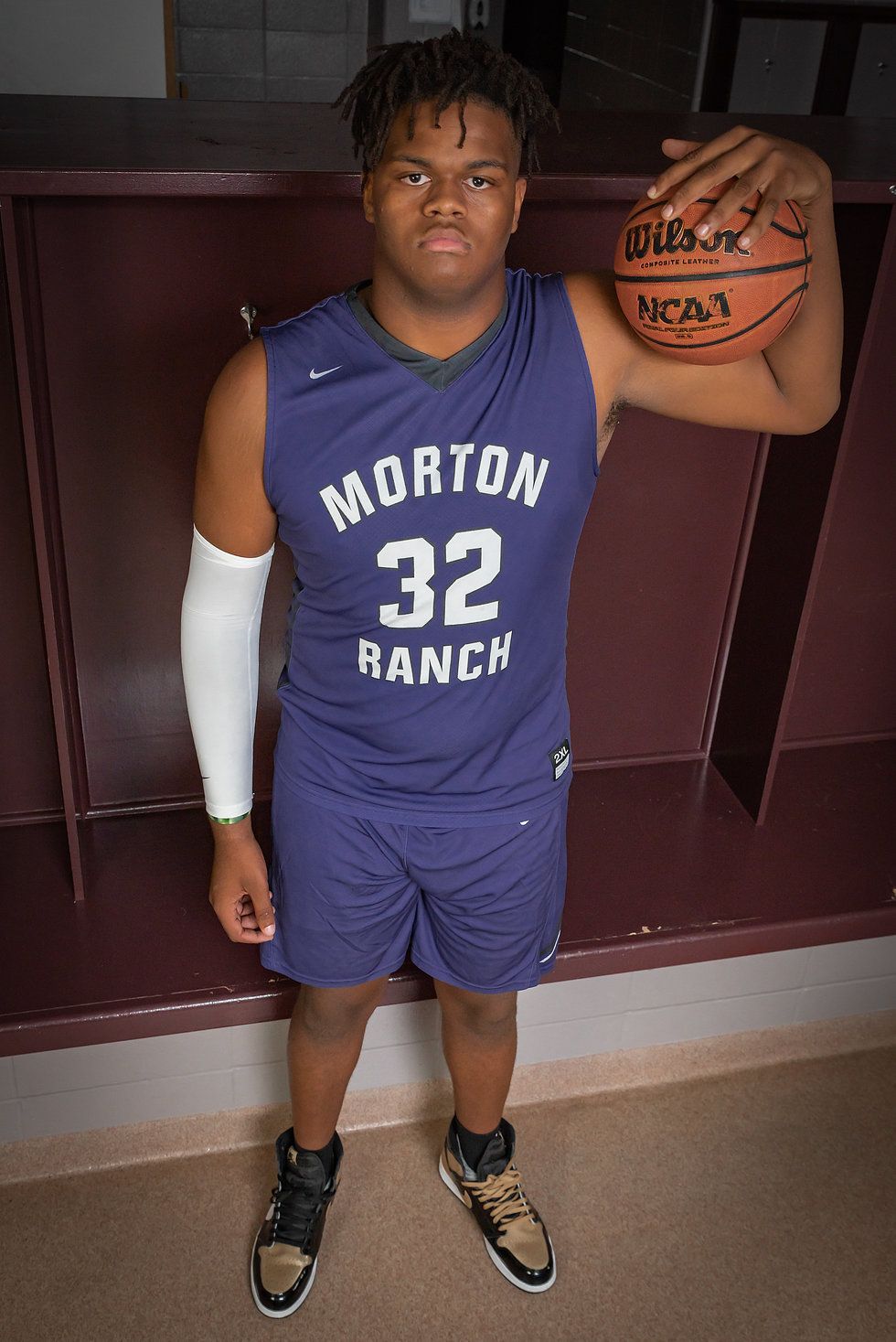 Morton Ranch's Eddie Lampkin is the Big Man on Campus
Jayme Wright
Brother played football at Oklahoma. At 6-foot-10 and nearly 300 pounds, Lampkin is a beast and un-guardable at the high school level. He can put you in the rim or light you up from the outside. Has a dozen offers from big-time programs. He's athletic for a big-guy and has a magnetic personality.
No. 6 Jada Malone, The Village School, Basketball, 2021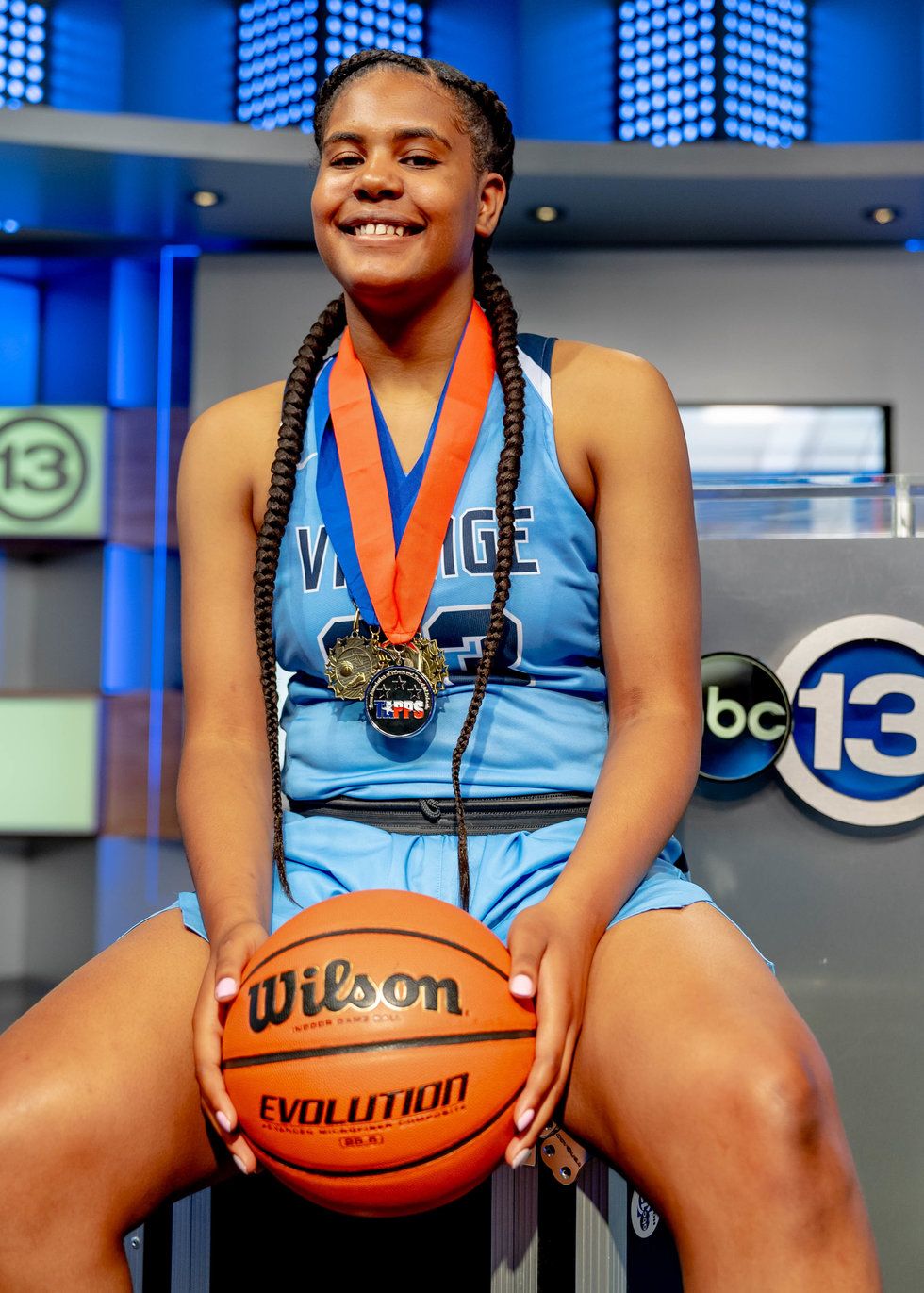 Malone is a national recruit
By Bradley Collier
Houston is a hub for tremendous girls basketball talent from the Ogwumike sisters to Brittany Griner. Tons of talent are in the WNBA from H-Town. Malone is the next big thing. While she plays in the private school ranks, Malone has offers from Tennessee, TCU, LSU, Georgia Tech among others.
No. 7 Dylan Maberry, The Woodlands, LSU-commit, 2020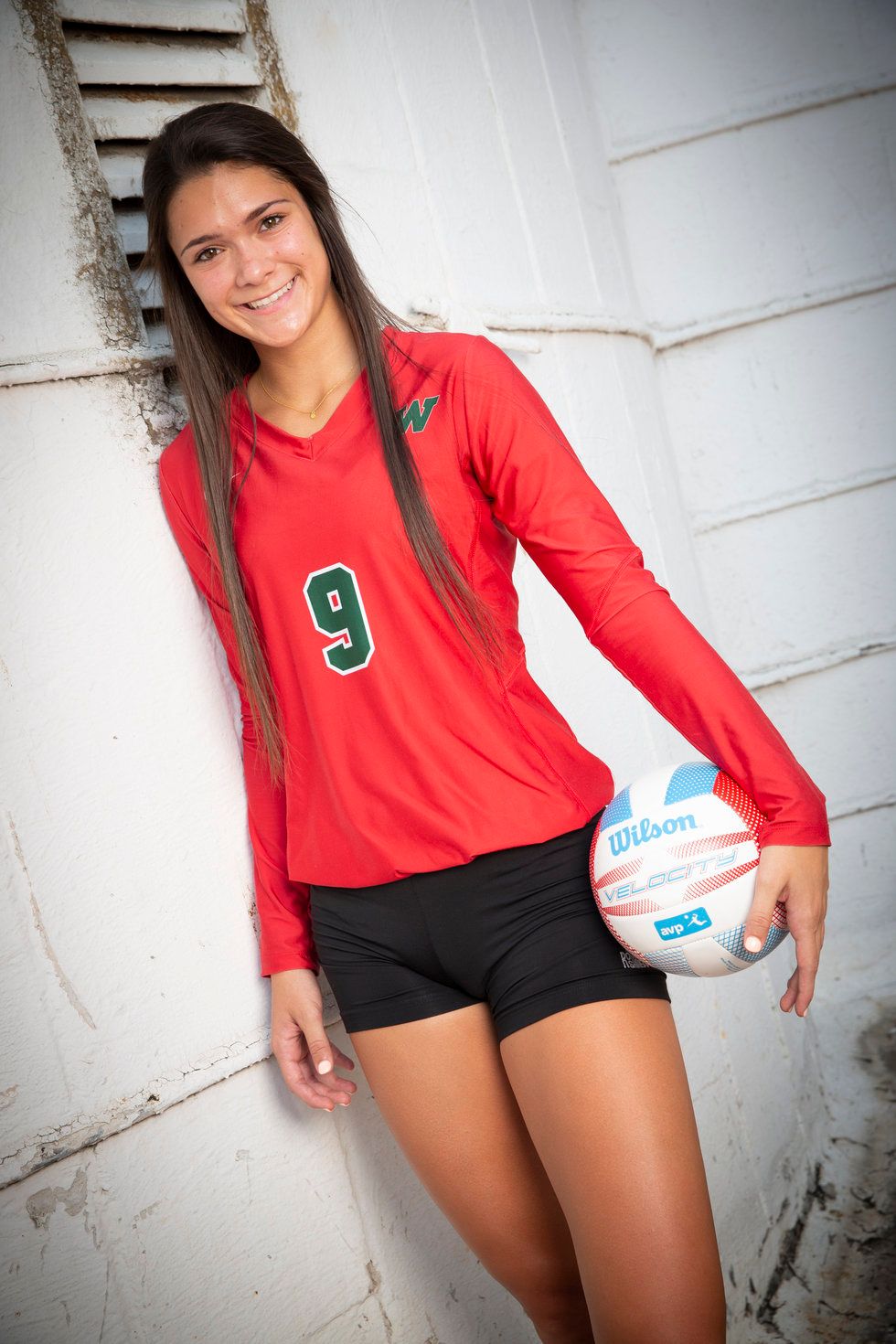 Dylan Maberry is committed to LSU
By Diana Porter
The Hammer of the North is Dylan Maberry. The 6-foot-2 outside was the leader kill artist in Houston and has tremendous bounce. She was the District Outside Hitter of the Year and an all-state selection. The traditional power goes as far as Maberry takes them.
No. 8 Vernon Broughton, Cy Ridge, Football, Texas-commit, 2020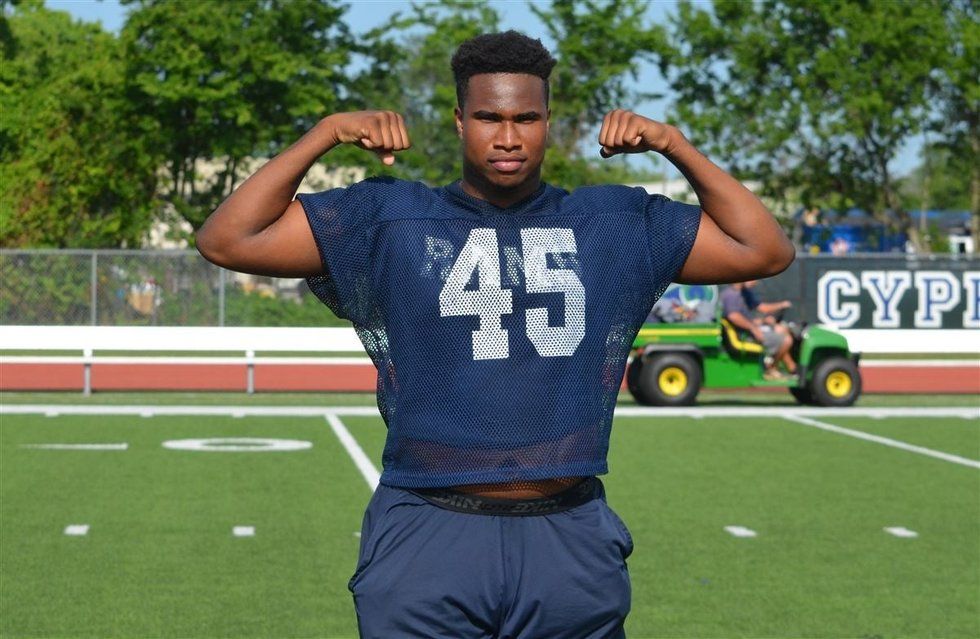 Broughton is now a Longhorn
Has an NFL body right now and a bright future at Texas. His motor is great for a big guy and will get double-teamed all season. Will he peak in high school? Still to be unseen, but he has a great work ethic and can play with anyone in the country.
No. 9 Rueben Fatheree, Foster, Football/Basketball, 2021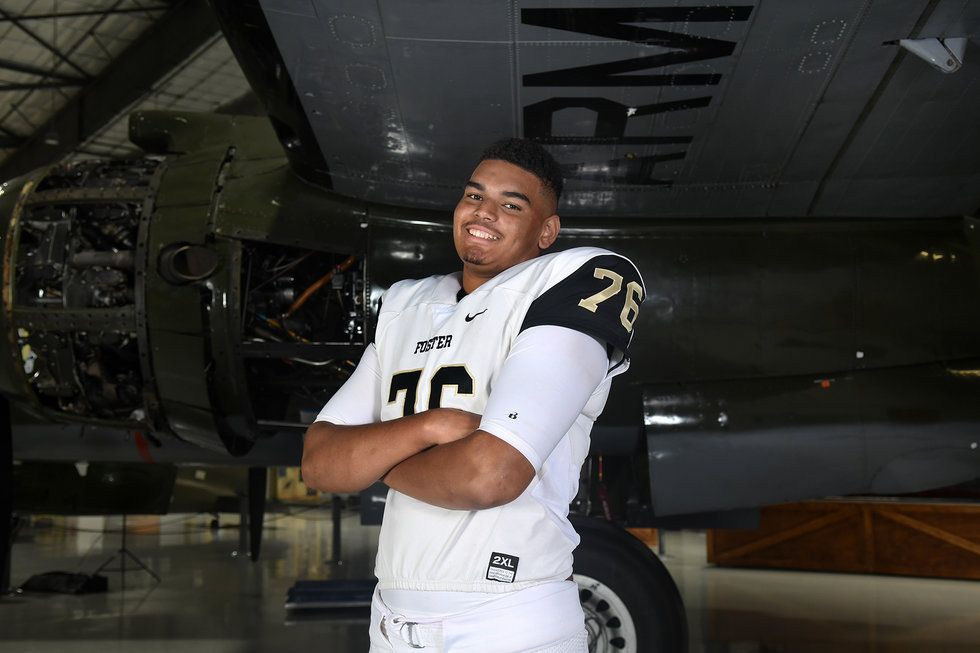 Fatheree is a dual-sport star
Diana Porter
The dual-sport star is a 6-foot-8 giant. He started receiving offers as a freshman in both sports. On the line, he can just push opponents around and will only get better. In hoops, he has great hands in the paint and has great court IQ. Pick a sport
No. 10 Maggie Herdejurgen, Crosby, Softball, Oklahoma State-commit, 2021 
Herdejurgen can crush the ball
By Bradley Collier
Do not pitch to this kid. In her first-ever varsity at-bat as a freshman, she launched a ball over the fence. She has already committed to Oklahoma State as a freshman as a power-hitting catcher. She will re-write the record books at Crosby at the plate.