Friday April 17th was supposed to feature a lineup of high school spring sports. Instead, Texas Governor Greg Abbott announced that in-state schools would remain closed for the rest of the 2019-2020 academic year and, within hours, TAPPS and UIL cancelled their remaining competitions for the same time frame.
Those announcements seemed inevitable the longer people were social distancing, but that didn't prevent high school seniors and their support groups from being disappointed. Hondo second baseman Aaron San Miguel was one of the athletes that felt like that.
"I was devastated when I heard the schools got shut down," said San Miguel. "Just the fact that we [in the] Class of 2020 have been working so hard just to experience these last moments of high school."
The 2020 Concordia University Texas baseball commit, like many seniors this spring, was using his extra time over the past month to sharpen his skills in the slight chance that he and his teammates would be able to finish the 2020 season.
"During quarantine, I've been doing a lot of home workouts and hitting into a Bownet," he said. "Looking back on it, every second was worth it and I even wish I would've done a little extra."
Even with a short final high school spring sports season, San Miguel did make the most of his senior year. He had another role for Hondo athletics and had a collegiate career to prepare for.
"As a senior, I also played basketball and I'm proud to say that I tried my hardest and always left everything out on the court [and] field for my team," he said. "For college, I am looking forward to playing baseball with a group of very talented baseball players and can't wait to get on the field and compete with them."
Another program that was affected was San Antonio Taft baseball. It featured a group of 11 seniors that played four high school seasons together.
"I was very shocked at first because as a team, we had no idea it was our last game," Taft senior catcher and 2020 St. Mary's University signee Devin Goins said. "It's just sad knowing that I won't be able to go out there one last time with my teammates."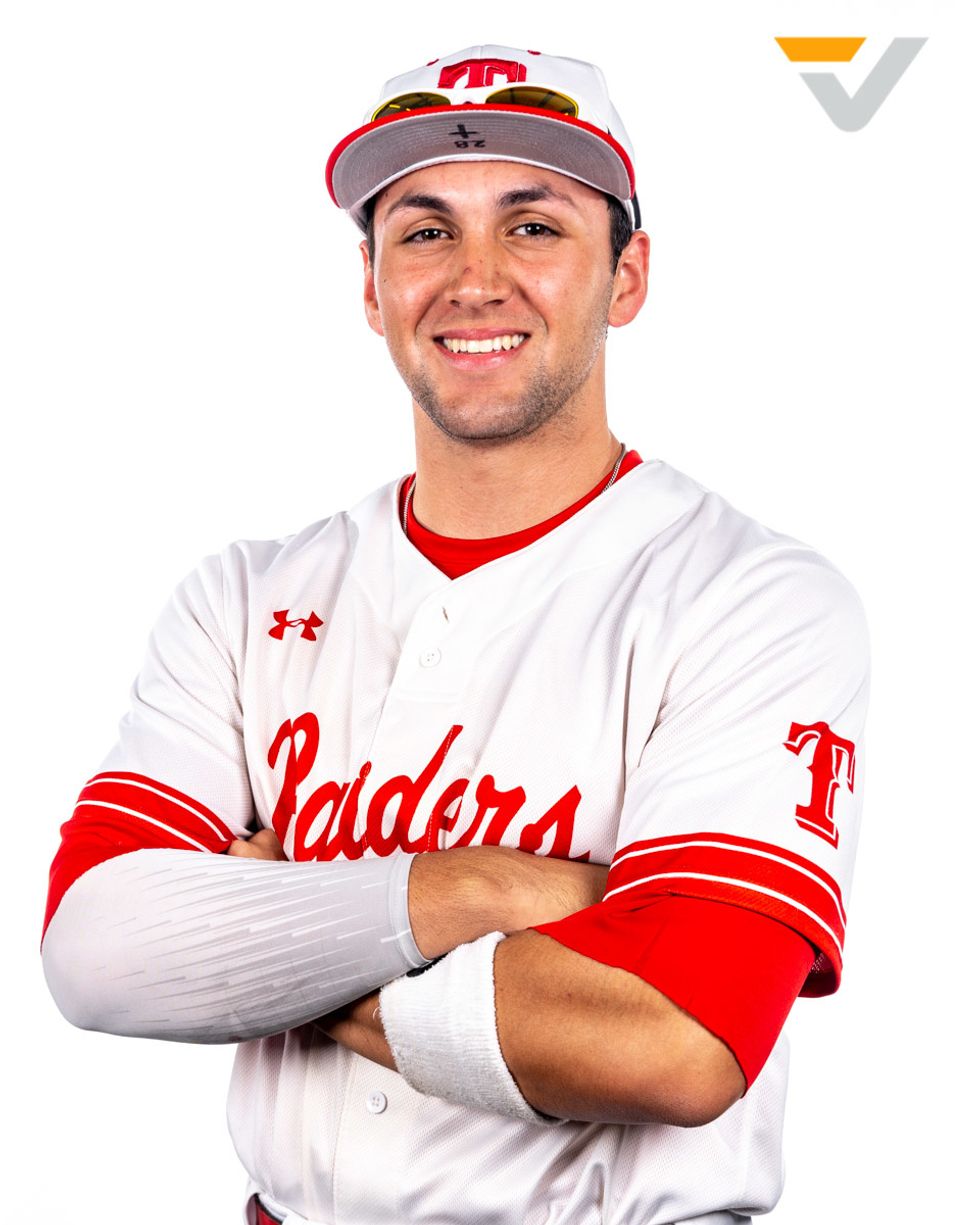 Photo by VYPE Media's Bradley Collier.
For the past month, Goins prepared for a possible return to high school action. That didn't occur, but all the work he put in has pushed him towards his collegiate career.
"Ever since the season was first postponed, I have been hitting and throwing four to five times a week in hope of returning before the school year ends," he said. "Now that the season has ended indefinitely, I continue to hit, throw, lift weight in my garage and run in hope of having a summer season soon and get ready for college."
Like many athletes, Goins expects an adjustment to the college game. The extended break also forces him and other 2020 recruits to jump a never-before-seen hurdle.
"I'm looking forward to playing at the next level and will continue to work hard each and every day," he said. "When I join St. Mary's this next season, I expect to have a bit of nostalgia, being that the last time I got to practice with a team was with my high school, but I will be very excited to be back on the field."
For more sports coverage, follow Thomas (@Texan8thGen) and VYPE (@VYPESATX) on Twitter.

Looking to get more involved? Check out ShopVYPE for fresh gear that supports local schools and the VYPE U Ambassador Program. To sign up for the VYPE U Program, apply at VYPEU.com.
If you've followed Austin area high school girls basketball since 2017, you are very familiar with Cedar Park Vista Ridge star A.J. Marotte. Fans and recruiting experts could only guess where the three-time first-team all-state talent would commit to for college basketball and the day that she would make the announcement. If you predicted the University of Washington on March 31st, 2020, you are awarded a ding, ding, ding. She wrote in a tweet on Tuesday morning that she would continue her basketball career there after her 2021 high school graduation.
"I've been talking to UW for a little less then a year," Marotte said in an interview with VYPE. "They first saw me when I was playing in Spain with one of their [2020] signees, Jayda Noble. [Head] coach Jody Wynn explained to me that she takes her time really evaluating the character of the girls she recruits, not just their skills on the court. So, she said it takes a while for them to offer, but they eventually offered around the beginning of this year."
Marotte knows her current school, Vista Ridge High School, is over 2,100 miles away from the university in Seattle, so she planned a campus visit. Unfortunately, like a lot of things over the last three weeks, it got cancelled because of COVID-19, which is also known as Coronavirus. She decided to go ahead and commit to the basketball program because she has important connections there.
"It is pretty far from Texas, but I didn't want distance to dictate my decision," she said. "UW's staff is just amazing. They recently came for a home visit and I got to sit down and chat with coach[es] Jody and Derek Wynn and I just loved them. They are amazing people, as are the assistants, Paul [Reed] and Michelle [Augustavo-Fisher]. And I just love the culture and environment they've created at Washington, with the girls they recruit and what not. Also playing in a Power Five conference was a goal of mine and, although I had offers from many other P5 schools, UW was just the perfect fit for me."
Marotte's recruiting resume includes 10 Division I offers, but she couldn't pass up the women's basketball program at Washington.
"I am very excited to get out to Seattle and experience the city and my soon to be home," she said. "Washington just fit everything I wanted in a school. Amazing coaches, [it] recruited great girls [and] had a playing style I knew I could fit into."
An out-of-state move may be on the horizon for Marotte, but she is currently preparing for another extravagant season in Texas and Cedar Park. She wants to add to her very accomplished high school career during the 2020-2021 school year and move her high school team closer to two goals it just fell short of in the 2019-2020 campaign: advancing to the UIL 6A state final four and winning a state title.
"Cedar Park is on the up and coming," she said. "There's definitely a lot of people who still sleep on girls here. I'm very thankful I got to play for Vista Ridge. I remember being in middle school [and] dreaming about wearing one of those red and black jerseys. My coaches at Vista have taught me so much, not just on the court. They've taught me how to be mentally strong through adversity and we have definitely faced a lot of adversity in my time there so far. They've taught me things I will remember throughout the rest of my career and I'm so thankful I get to play at Vista Ridge and be a Ranger."
For more sports coverage, follow Thomas (@Texan8thGen) and VYPE (@VYPEATX) on Twitter.

Looking to get more involved? Check out ShopVYPE for fresh gear that supports local schools and the VYPE U Ambassador Program. To sign up for the VYPE U Program, apply at VYPEU.com.