BASEBALL IS LIFE TO ROBERTO GARCIA.
The Aldine Davis righty, whose favorite pitch is his slider, has relished the opportunity to pitch in his senior season after watching the Class of 2020 get everything taken away.
VYPE caught up with Garcia at the Aldine ISD Spring Media Day and we got the 411 on this Davis Falcon.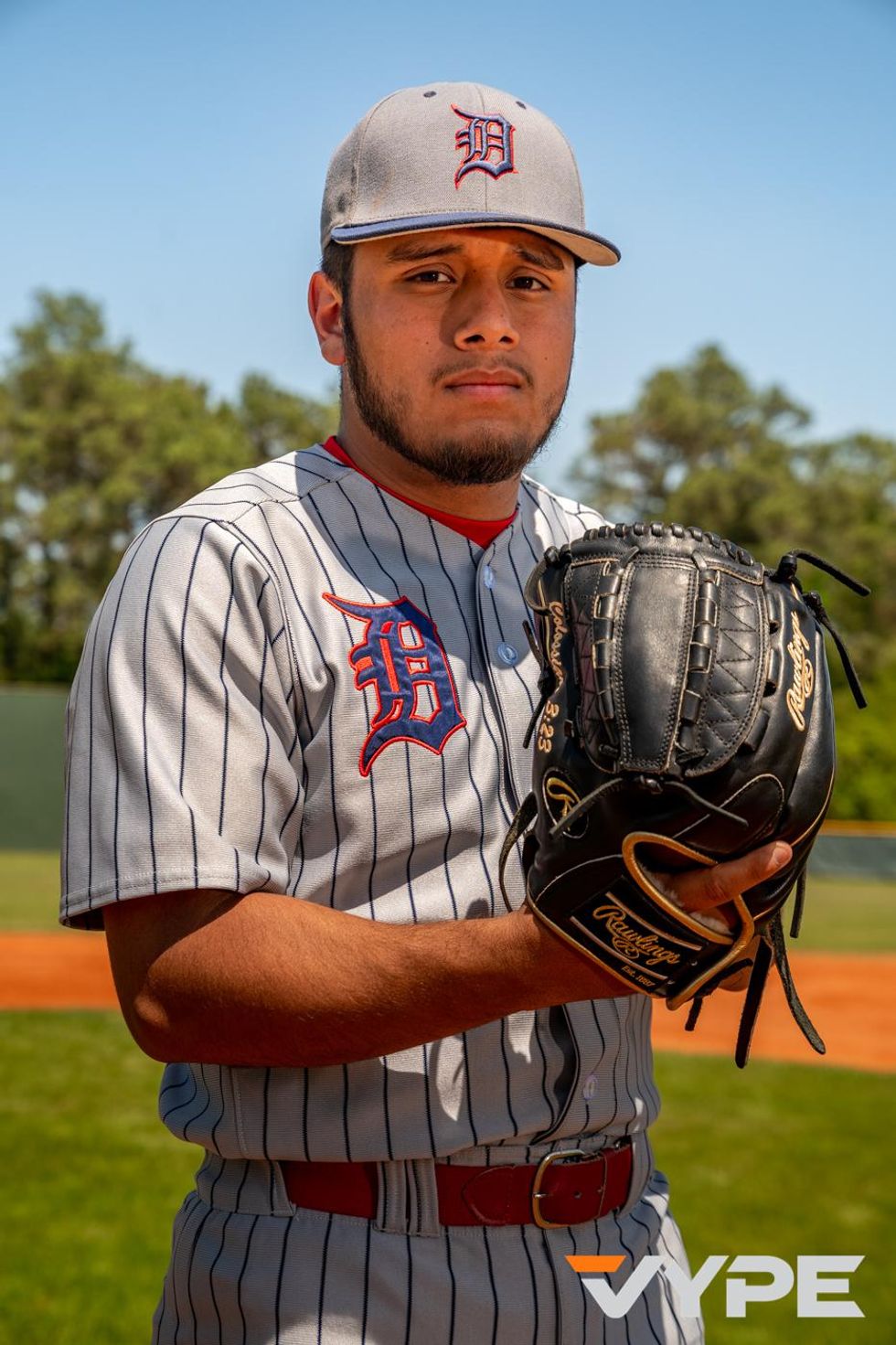 VYPE: How did this season go for you?

GARCIA: "It went great. I just had quality start after quality start. Just dominated and it was just fun."
VYPE: What got you into baseball?
GARCIA: "I've been playing since I was like three or four years old. My dad really put me on it. I'd watch the Astros anytime they were on TV and just love every aspect of it. The teammates, getting to travel, beautiful stadiums, everything."
VYPE: Who is your favorite Astro of all-time?
GARCIA: "Jose Altuve."
VYPE: What has this journey from the days of T-Ball to now meant to you?
GARCIA: "It means everything. Every time when I wake up, especially when I was younger, I'd go play baseball and have fun. Now, it's turning into my life. Hopefully, I get to go play college ball and work my butt off to earn a spot in maybe professional ball."
VYPE: Being a senior this year, what is a piece of advice you would have given yourself as a freshman?
GARCIA: "Enjoy it and don't take any of it for granted because it can go away in a heartbeat."
CLICK HERE TO VIEW DIGITAL MAGAZINE
ISAIAH HARRELL KEEPS A BUSY SCHEDULE.
For the past three years, the Aldine Davis senior has starred in football during the fall, basketball during the winter, and then track and field in the spring.
"I just like to compete," Harrell said. "I like to go against other people and do the best I can. Seeing people with the same skill level as me makes me to want to go harder."
This past year, Harrell was named first-team, all-district at receiver and then first-team, all-district in basketball season as well, where he played all five roles on the floor.
In track season, Harrell broke the school record in the high jump, clearing 6-foot-4 at the District 14-6A Championships and advanced to Area. Harrell was also a part of the 4x200-meter relay team that won five-straight track meets at one point this season.
"It's the best senior season I could have asked for."
Did we mention his grades?
Harrell is an all-A student, who is in the Top 10 percent of his graduating class and plans to attend Texas Tech on an academic scholarship in the fall.
"It's about a 70- 30 relationship; 70-percent in the class and 30-percent on the field," Harrell said. "I care about how my grades look because that represents me. I put a lot of effort into my grades to keep all A's and I let my athleticism do the rest on the field."
The true definition of a student-athlete.
CLICK HERE TO VIEW DIGITAL MAGAZINE