Without knowing how the 2020 softball season would play out, Marble Falls had already aggressively scheduled a lot of games to prepare its program for a run at the postseason. Even though COVID-19 didn't allow the Mustangs to play all the contests, their coaches and players were still able to compete more than most of their high school counterparts, and their local fanbase was able to cheer them to a 9-9-1 season record and a winning district mark in UIL 17-5A action.
"Our coach has always believed that the more reps and games we have the stronger our bond will be...and eventually lead us to success," said senior center fielder Brooklyn Chavez. "It was truly showing in our first round of district, where we went 2-1."
The extra time on the field also allowed the team's senior athletes to extend their playing career. That included Chavez, who shined with a .442 batting average, 23 hits, 21 runs, 18 stolen bases, seven RBIs and three doubles.
"I believe I started at the age of eight or nine, when I first picked up a softball," said Chavez. "Ever since then, I've been dedicated to the sport. I've been a center fielder for as long as I can remember. I love all the running and the feeling of catching a ball, so I begged my coach to keep me out there."
Chavez, who was also a member of Marble Falls' volleyball and track and field teams during her high school athletic career, will always think highly of her time with the school's softball program.
"I think that my favorite moment playing for Marble Falls High School is getting to play with all the girls I grew up playing with all my life," she said. "When we came into high school as freshmen, there were probably seven or eight of us freshmen on varsity. We've grown together and created an everlasting bond."
Daily routines have changed for most of the state's population over the past month and, for students, that includes their school schedule.
"I have a tendency of staying up late," she said. "I'm not gonna lie. But, I try my best to get up at a decent time. I usually eat my breakfast and make sure I have everything done for the week [or] day and then that's when I usually go outside, whether it be with my little brother, go down to the lake by my house or hit with my dad."
With graduation right around the corner, seniors like Chavez have definitely had the time to put more thought into their future.
"I will be attending The University of Texas at San Antonio and I plan on majoring in criminal justice," she said. "I'm hoping to help as many people as I can with this degree."
For more sports coverage, follow Thomas (@Texan8thGen) and VYPE (@VYPEATX) on Twitter.
Looking to get more involved? Check out ShopVYPE for fresh gear that supports local schools and the VYPE U Ambassador Program. To sign up for the VYPE U Program, apply at VYPEU.com.
Spring semester of senior year is supposed to be full of excitement and joy, but the Class of 2020 is faced with a radically different experience. It started with the postponement of in-school studies, sports, and activities like prom and the signing of yearbooks, but that changed to permanent cancellations on Friday. First, Texas Governor Greg Abbott announced that in-state schools would remain closed for the rest of the 2019-2020 academic year. Then, hours later, TAPPS and UIL cancelled their remaining competitions for the same time frame.
The day's news hit close to home for Central Texas senior athletes because the Texas state government and University Interscholastic League are both based in Austin, especially those that didn't get to finish their final high school sports seasons. This came at the worst time for competitors like Lockhart pitcher and first baseman Logan Hersom, who needed every workout session, practice and event to achieve new career goals before graduation.
"When I first heard the news about the season actually ending, it was heartbreaking," said Hersom. "I had so much planned out this year and too much to accomplish this senior year."
While the 2020 baseball season was in limbo, the Coastal Bend College commit was working towards his season aspirations and staying on track for his collegiate career.
"Every day, I'll run a mile then go throw the ball with my brothers for a bit outside to keep the flow going," he said. "I don't regret none of it because I still need that work for the next level."
High school sports reign supreme in one-high school towns like Lockhart, Lexington and Elgin. These types of communities schedule their lives around their local teams and athletes, but COVID-19 didn't allow them to show their full support at late season games and senior night celebrations in 2020.
"Even though things ended way before I expected them to, I'll forever be thankful for this school and my coaches," said Lexington pitcher/infielder and 2020 Sam Houston State signee Kylie Hobbs. "Lexington athletics will always have a piece of my heart."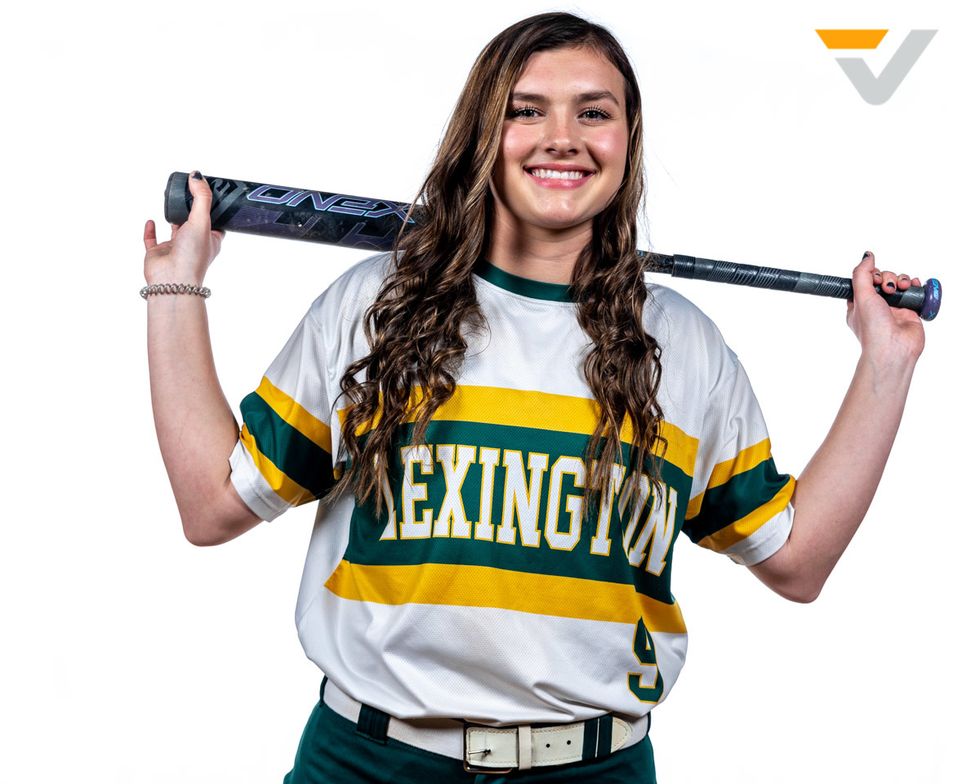 Photo by VYPE Media's Bradley Collier.
The 2020 softball season may have been a short one, but that didn't prevent Hobbs from experiencing an opportunity that was a long time coming.
"My sister [Kinsey] was also a freshman this year and I've been looking forward to getting the chance to play on the same team as her since I started high school," she said. "She's a beast, so having her out there with me was super cool."
Not far away in Elgin, an exciting new era was beginning. The town experienced a homecoming when alum Adam Adams took over as the high school's head softball coach before the 2020 season. Senior shortstop and Nicholls State commit Kiana Gibson liked the start of his tenure.
"Elgin softball got a new coaching staff this year and I enjoyed playing with a new dynamic this year," said Gibson.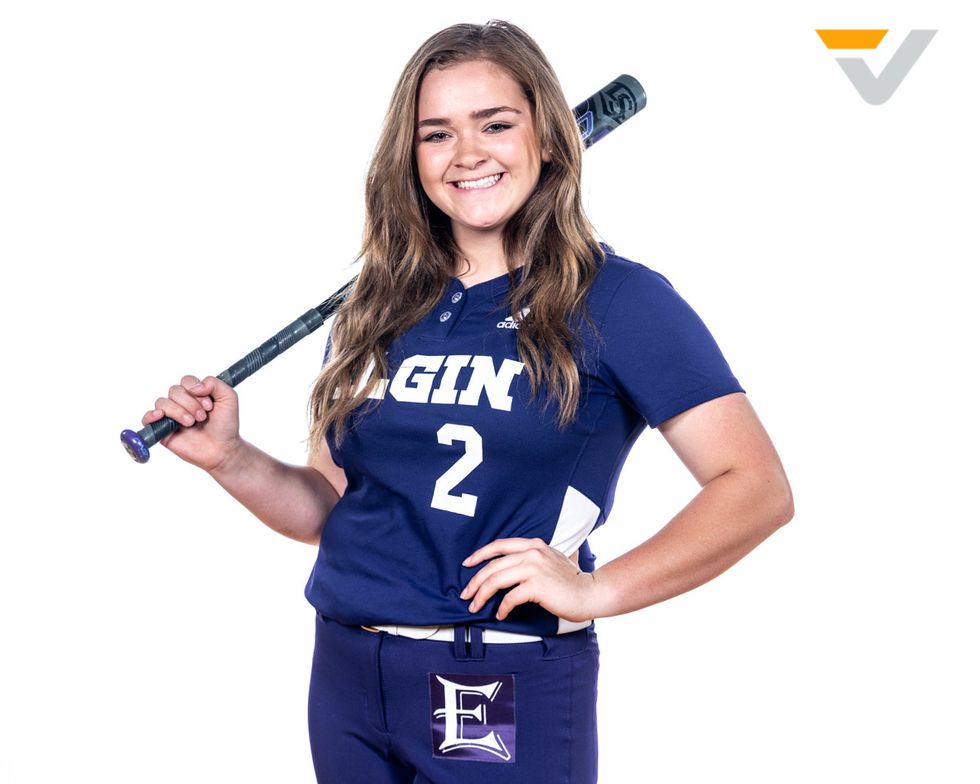 Photo by VYPE Media's Bradley Collier.
Even though Gibson's partnership with Adams didn't last long, she has more softball to look forward to in her career.
"I can't wait to play for Nicholls State softball," she said. "I have dreamed of college ball since I was a little girl. I am going to be so excited to be a part of my family and to have a home away from home when I move to Louisiana. Getting to play with them is going to be a blast."
For more sports coverage, follow Thomas (@Texan8thGen) and VYPE (@VYPEATX) on Twitter.
Looking to get more involved? Check out ShopVYPE for fresh gear that supports local schools and the VYPE U Ambassador Program. To sign up for the VYPE U Program, apply at VYPEU.com.