Ready to Run: GCCISD eye strong fall on XC course
Aug 24, 2019
In the scorching heat of a Texas August, it is not uncommon to see runners keeping pace in a group on a dirt course around a high school.

These summer runs are the building blocks for a hopeful run to a district championship and beyond come November.
Baytown Lee, Baytown Sterling and Goose Creek Memorial have all been through this rigorous training and now with the season on the horizon here is a preview of each group.
...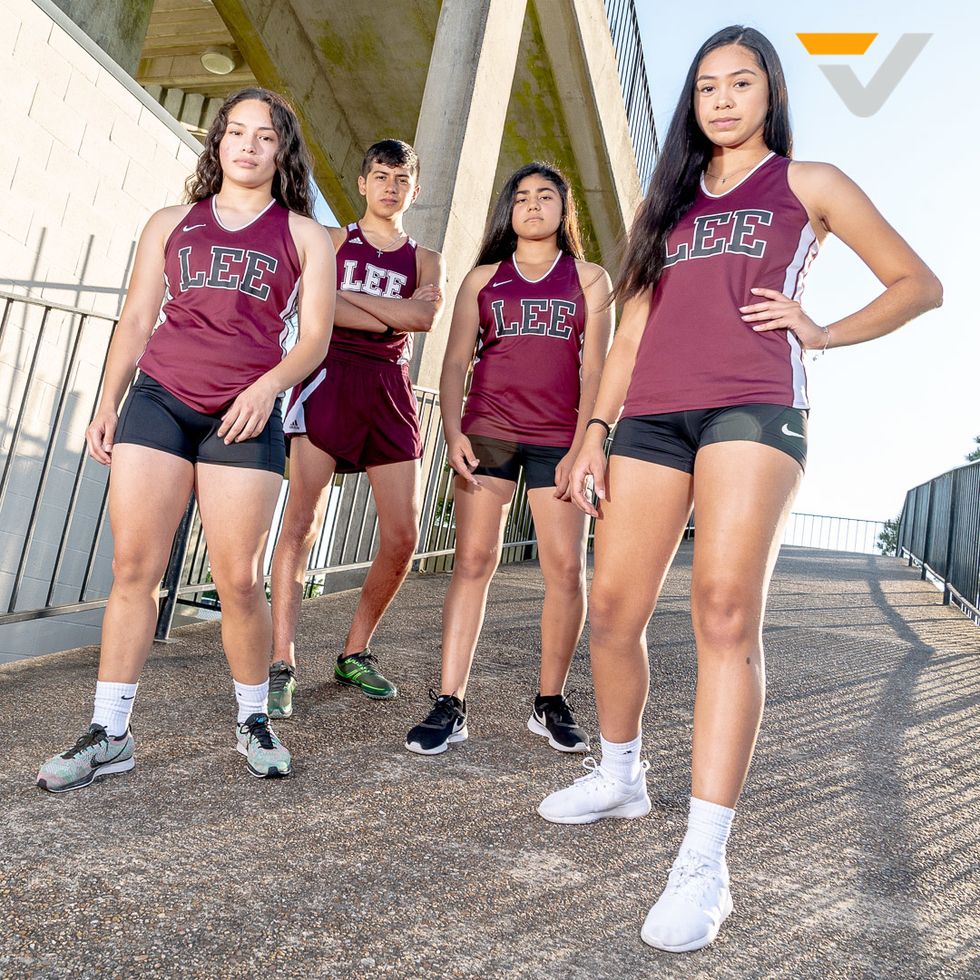 The Lee GandersBy Bradley Collier
BAYTOWN LEE

Let's start with the guys, and that conversation begins with Derek Salinas. He is the Ganders' top returning runner. Last season, Salinas got hurt a week before the district meet, making him hungry for a run at that title this year. Also back is three- year runner Noel Chavez and up-and-comers Arturo Fernandez, Cesar Gonzales and Santiago Valadez.
Heading into 2019, the most improved runner is Uriel Santillan, who was also the District 22-5A Goalkeeper of the Year for the soccer team last spring. An early start in the summer will help their success, coach Jay Langlois said.
The girls are bringing back some solid runners as well. The top Gander will be Sarah Salinas, who is the sister of Derek. Also back are Johanna McKay, Evany Flores, Gaby Leija and Diana Luna.
According to coach Crystal Aguero, summer training with an emphasis on strength and endurance, along with staying healthy, will be their keys to success this year. Aguero went on to say that she revamped their strength and conditioning program to be ready for the mileage build-up over the summer.
...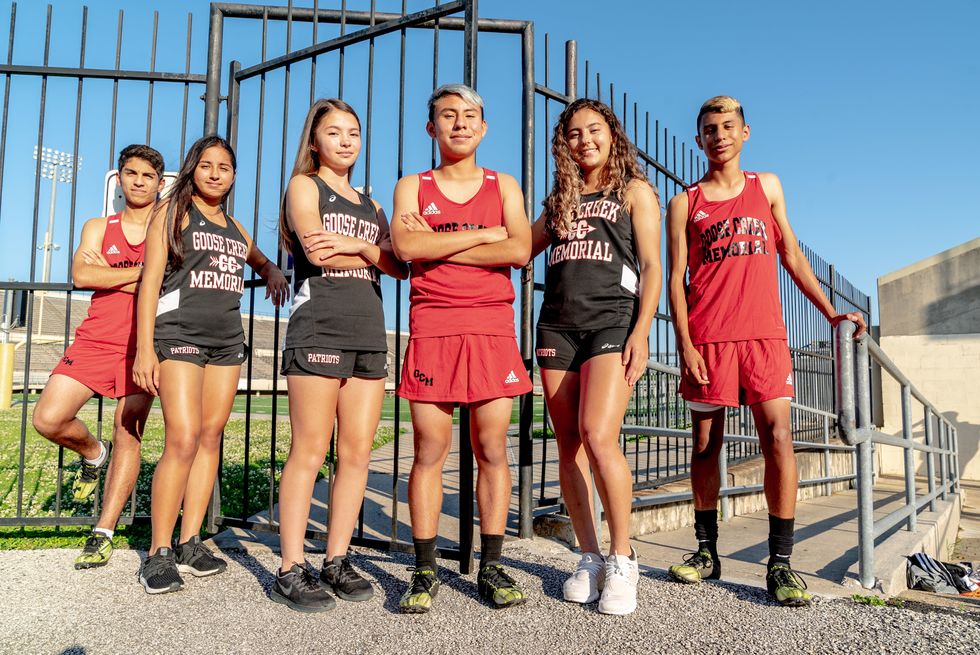 Goose Creek Memorial PatriotsBy Bradley Collier
GOOSE CREEK MEMORIAL
The Patriots girls' cross country team is ready to continue its building process.
Coming off the successes of the 2018 season, coach Roman Huizar said the biggest key for them is building off of last year's momentum and revamping their goals.
"The way to make that happen is for them to expect more from themselves and to stay as healthy as possible," Huizar said. "I want to make sure there is a good combination of mixing up our running workouts and making sure the runners are taking care of themselves and recovering properly."
The top returning runners for Goose Creek Memorial includes Vanessa Mendoza, Tania Rodriguez, Ariana Lopez, Monique Macias and Gloria Medina.
For the boys' team, the challenge heading into 2019 is replacing four seniors off last year's team. Unfortunately, three of them were the Patriots' top runners.
"The returners and our new runners will have to step up and improve their times if we want to improve upon last year's second-place district finish," Huizar said.
Heading into 2019, Gerardo Caltzontzin returns after finishing 16th at the district meet with a time of 18:01. Osvaldo Santos (20th – 19:00) and Alejandro Alonso (21st – 19:10) also return this year. An up- and-coming runner is Gabriel Lopez, who took 11th place at the junior varsity district meet a year ago.
"There are a couple of runners coming off track season," Huizar said. "Most of the runners will not only be preparing for the upcoming cross country season, but they will also participate in the preseason soccer workouts. This will offer a cross-training of sports on the field and in the weight room."
...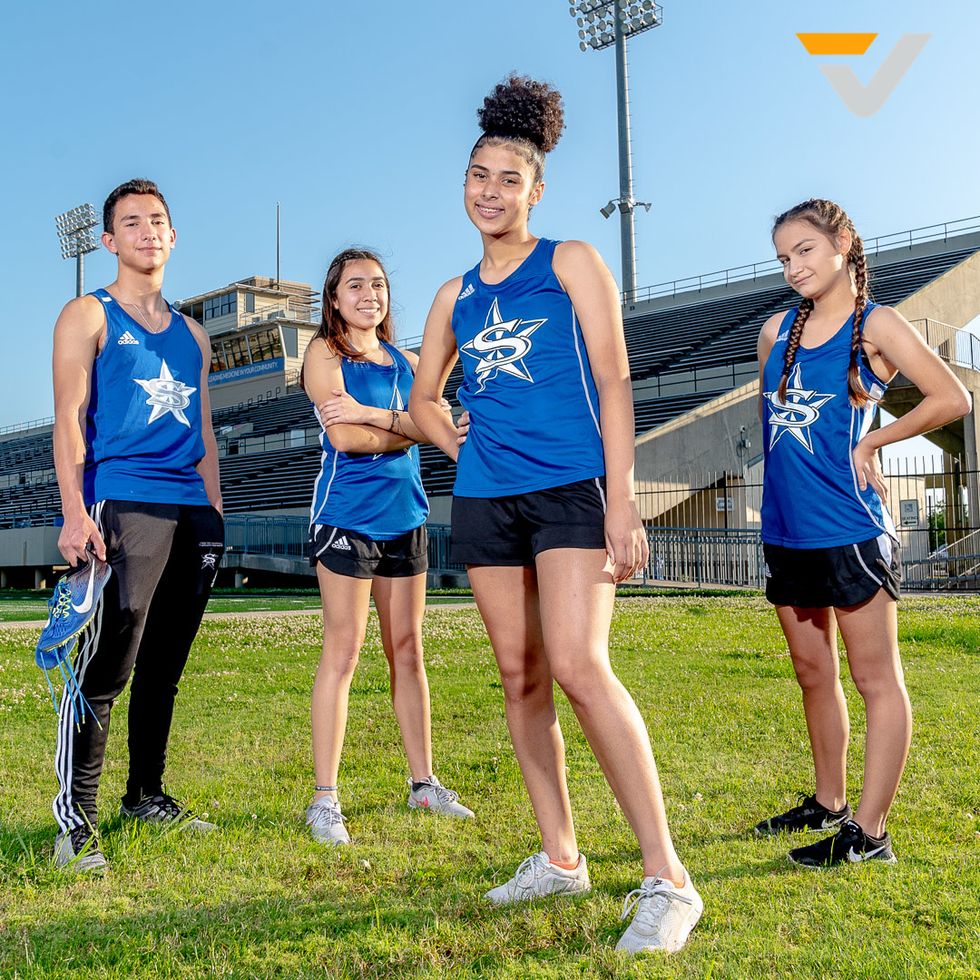 The Sterling RaidersBy Bradley Collier
BAYTOWN STERLING
The Rangers cross country program is bringing back experience this fall.
For the boys, Leonardo Cantu will lead the group after a Top 30 finish at the District 21-6A varsity meet. He also serves as a captain. Luis Mendoza registered a Top 35 finish and Khafre Williams is considered the most improved athlete by coach Ron McDowell. An up-and-comer to watch is Chandler Beck, who was a Top 10 finisher at the District 21-6A freshman meet. Another runner to watch is Brandon Broussard, who finished 17th overall in the freshman meet.
For the girls, it will be a youth movement in the varsity locker room.
Neida Rodriguez is the lone runner coming back that ran at the District 21-6A varsity meet last season. Rodriguez registered a Top 35 finish. The rest all finished in the Top 30 of the District 21-6A junior varsity meet. Graciella Torres led the pack with a 17th place finish, followed by Top 25 finishes by Alyssa Williams and Michelle Landry. Naomy De Jesus finished in the Top 30.
"The biggest key to success is to keep everyone healthy and peaking in October," McDowell said. "We have a more comprehensive weight training regiment and have tried to focus on improving our flexibility."