PLAY BALL: Houston Loaded with Private School Contenders
Feb 25, 2020
Two of our five contenders brought home gold last season in Lutheran South and Northland Christian.
Concordia Lutheran is a traditional power and will have to hold off St. Thomas in the big TAPPS race, while Episcopal should be the favorites in the Southwest Prep Conference.
Here are the Private School Contenders
Concordia Lutheran Crusaders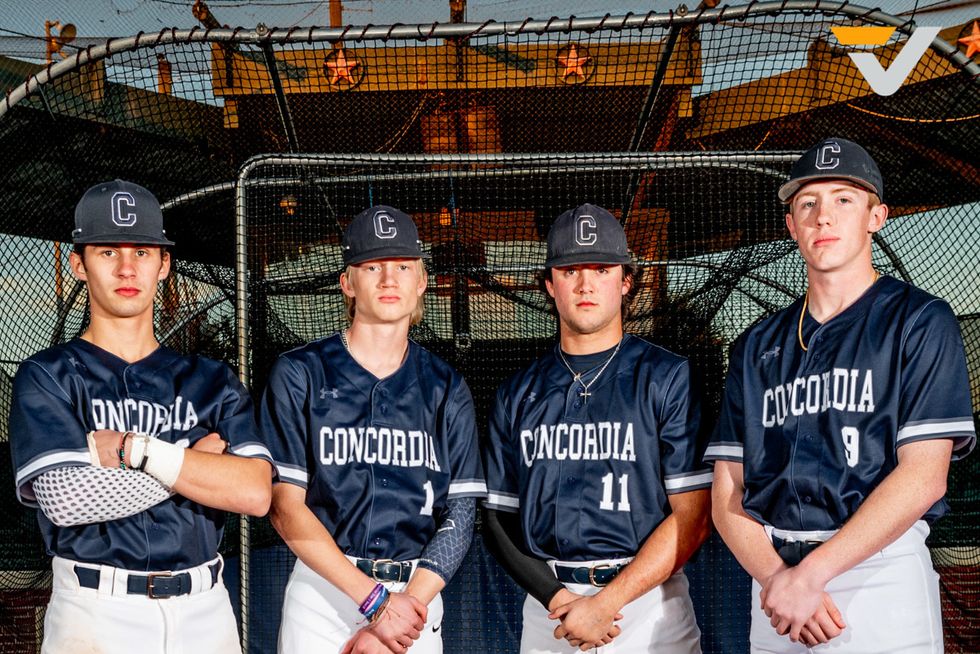 Concordia Lutheran's Jarrett Young, Sean Fitzpatrick, Cash McNicholas and James Hitt
Rick Lynch is a coaching legend at Concordia Lutheran up in Tomball, reaching the TAPPS DI state tournament six years in a row. The 'Saders won it all in 2015 with some uber-talent. So, who returns in 2020 to lead the Crusaders back to state? It all starts with first-team, all-state selections Cash McNicholas and James Hitt who are pitcher/outfielders. Hitt has signed with Texas Tech, while McNicholas will head to McLennan CC next year. Crafty, lefty Sean Fitzpatrick can be unhittable at times, while Jarrett Young holds down the infield at shortstop. Concordia Lutheran won district a year ago but fell in the state semis to districtmate St. Thomas in a 1-0 heartbreaker. They will be back with a vengeance and a one-track mind in 2020 – championship of bust.
Lutheran South Pioneers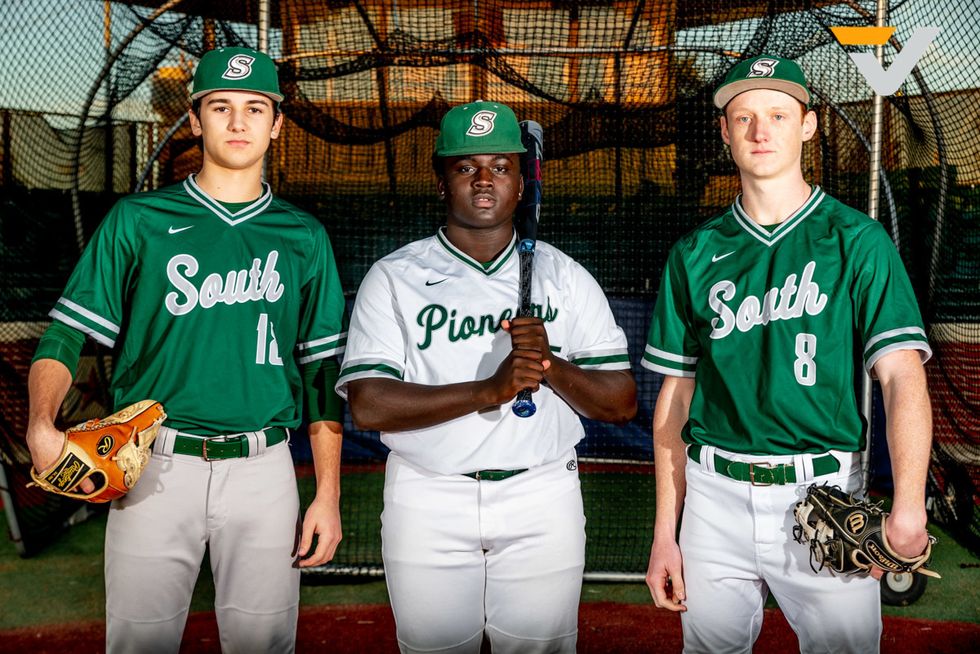 Lutheran South's Luke Harrison, Deaundre Jones and Henry Hill
Can Lutheran South complete the three-peat? The Pioneers have built a power baseball program under the direction of coach Aaron Schneider, winning back-to-back titles in TAPPS DII. They've actually made it three titles in five years. LSA is loaded again in 2020 as the Pioneers return junior lefty Luke Harrison to lead the pitching staff. The second-team, all-state selection has the stuff to have already committed to the University of Texas. Need a lethal bat? First-team, all-district selection Deaundre Jones has one of the best bats in the state. He's committed to the University of Houston. Henry Hill plays the hot corner and will provide senior leadership along with Kaleb Hicks. Second Baptist and Cypress Christian will challenge in district play, but the Pioneers are the team to beat.
Episcopal Knights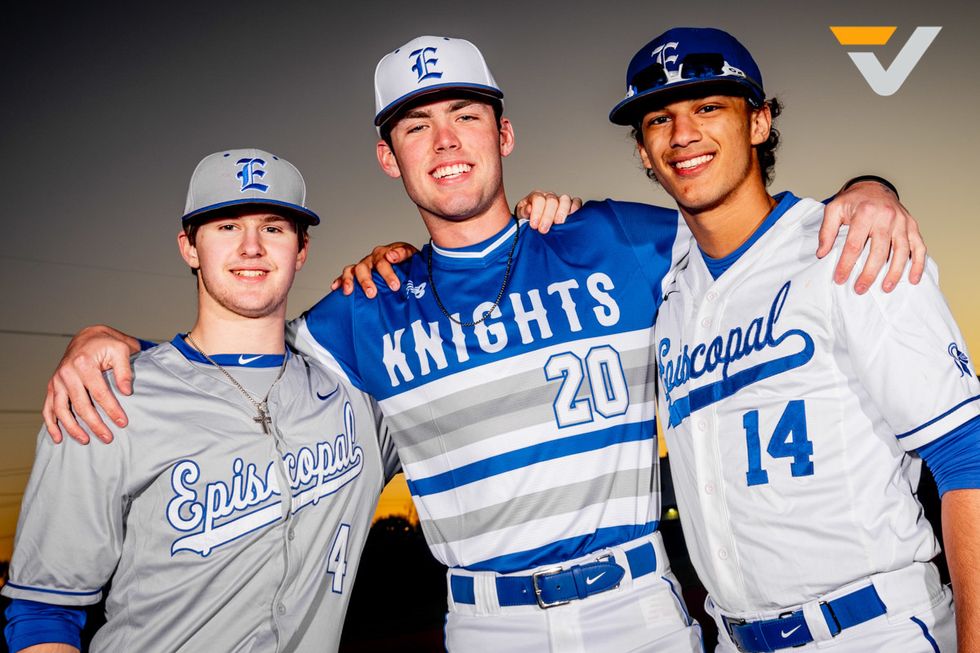 Episcopal's Bennett Hanks, Tanner Witt and Raffi Gross
The Episcopal Knights were knocked off by Kinkaid in the Southwest Preparatory Conference finals in 2019 and return a dugout full of stars still seeing red. The Knights have nine SPC titles in the trophy case. Six of the nine were won with the leadership of coach Matt Fox, who enters year 10 at the helm. Fox welcomes one of the top aces in the country – Tanner Witt, a 6-foot-4 senior who has signed with the University of Texas. Will he or won't he go pro is the real question? Also helping on the mound is Bennett Hanks, who also doubles as a first-baseman and can hit for power. Roaming the outfield is junior Raffi Gross, who has committed to the University of Houston. Max Madison will manage the pitchers behind the plate. Fox and crew would love nothing more than to bring back their 10th SPC title back to downtown.
St. Thomas Eagles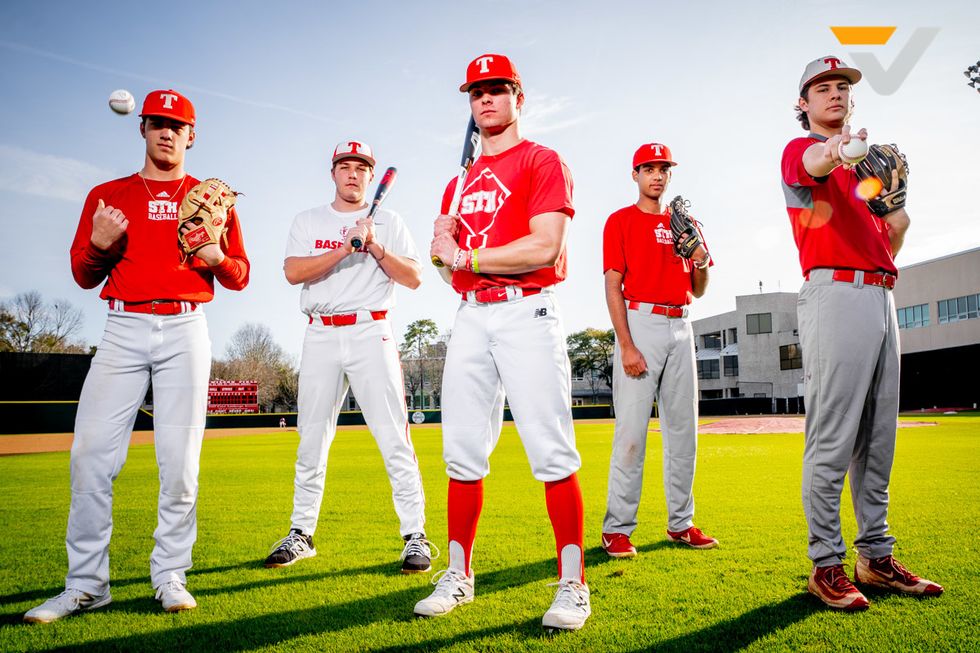 It's year two of the Adam Massiatte-era at St. Thomas, which has been a success so far. Massiatte led the Eagles to the TAPPS state finals last season, before falling to Liberty Christian. The Eagles are back with another talented roster ready to challenge at the highest level of private school baseball. St. Thomas returns Texas A&M signee Will Rizzo, an all-state pitcher and corner infielder. Adam Derosches could emerge as a solid pitcher as well. Daniel Coco is a three-year starter. Concordia Lutheran will challenge for the district title, but the Eagles have bigger goals – a state title.
Northland Christian Cougars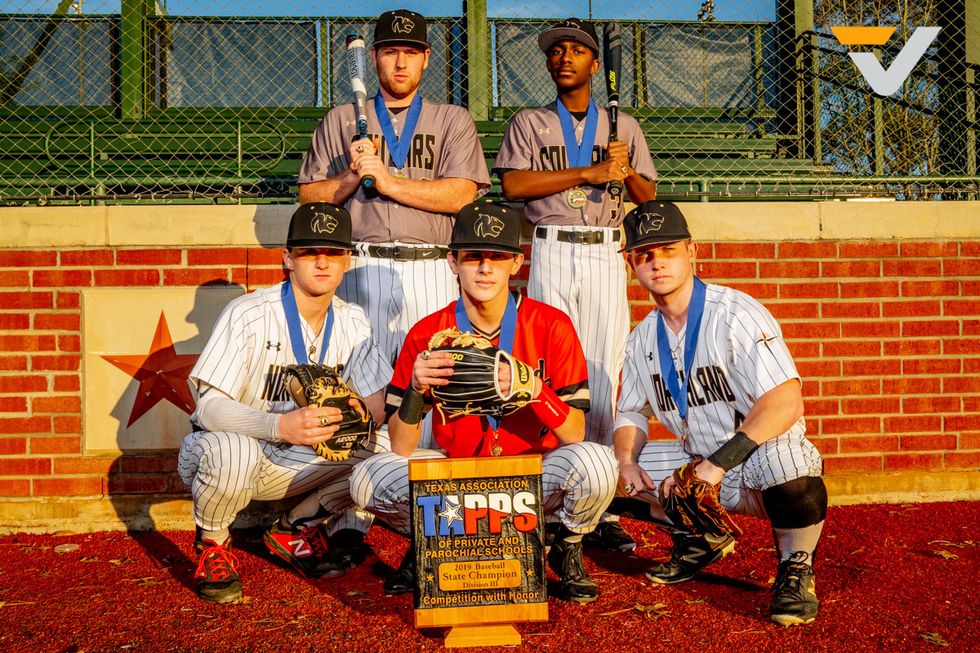 Northland Christian's (above) Peyton Fennelly, Kristopher Maxwell (below) Marshall Ingram, Cameron Bailes and Brady Kraner
The Champs are here … The Northland Christian Cougars join Lutheran North and Kinkaid as the private schools who won state titles in 2019. Coach Rich Nixon brings back some experience who have hopes of making it back-to-back titles. It all starts up the middle for the Cougars. Marshall Ingram was the first-team, all-state catcher, who can manage the staff and hit with the best in the business. All-state shortstop Cameron Bailes handles the middle infield, while first-team, all-district selection Brody Kraner patrols the outfield. Northland is going to need some arms to emerge to be THAT team. Peyton Fennelly and Kris Maxwell could be those guys. The Woodlands Christian Academy will challenge for the district title and help get