North Shore offseason? Staggering
Jul 18, 2019
VYPE dropped by North Shore today to check out the defending state champs and their offseason work outs.
It was staggering.
Coach Jon Kay and his staff have a tremendous attention to detail from game-day prep to speed and strength. It's not only the volume of athletes, but size of these kids.
What stood out…
Class of 2020 OL Damion George is in great shape at 6-foot-7 and over 300 pounds. He's more confident. He's coming out of his shell and he's wearing the Crimson Tide "A" proudly. Complimenting on the offensive line is Kansas move-in Jaeden Roberts, who has dozens of offers as an incoming junior. He is massive and goes hard.
LB Corey Flagg was in a boot and not able to participate, while QB Dematrius Davis looks even more explosive running and throwing. He looks huge.
National recruit Zachary Evans was not on hand, but in the classroom taking classes to graduate early. Coaches have been raving about his summer.
Super WR Shadrach Banks is bigger and faster. He's going to be even harder to bring down in 2019.
The defensive backfield looks on points. Utah State-commit Upton Stout could be the fastest change-of-direction athlete on the field, while 2022 national recruit Denver Harris looks like a college player already. Harris is a 6-foot-1 corner with offers like LSU, Bama, OU, Georgia, TAMU, Arizona and Florida State to name a few.
Interestingly, recruiting coordinator Joe Price has taken a high school relations job at the University of Illinois. Kay has hired new receivers coach Brandon Middleton, who was in the NFL for four years after playing at UH. He went to high school at Elsik.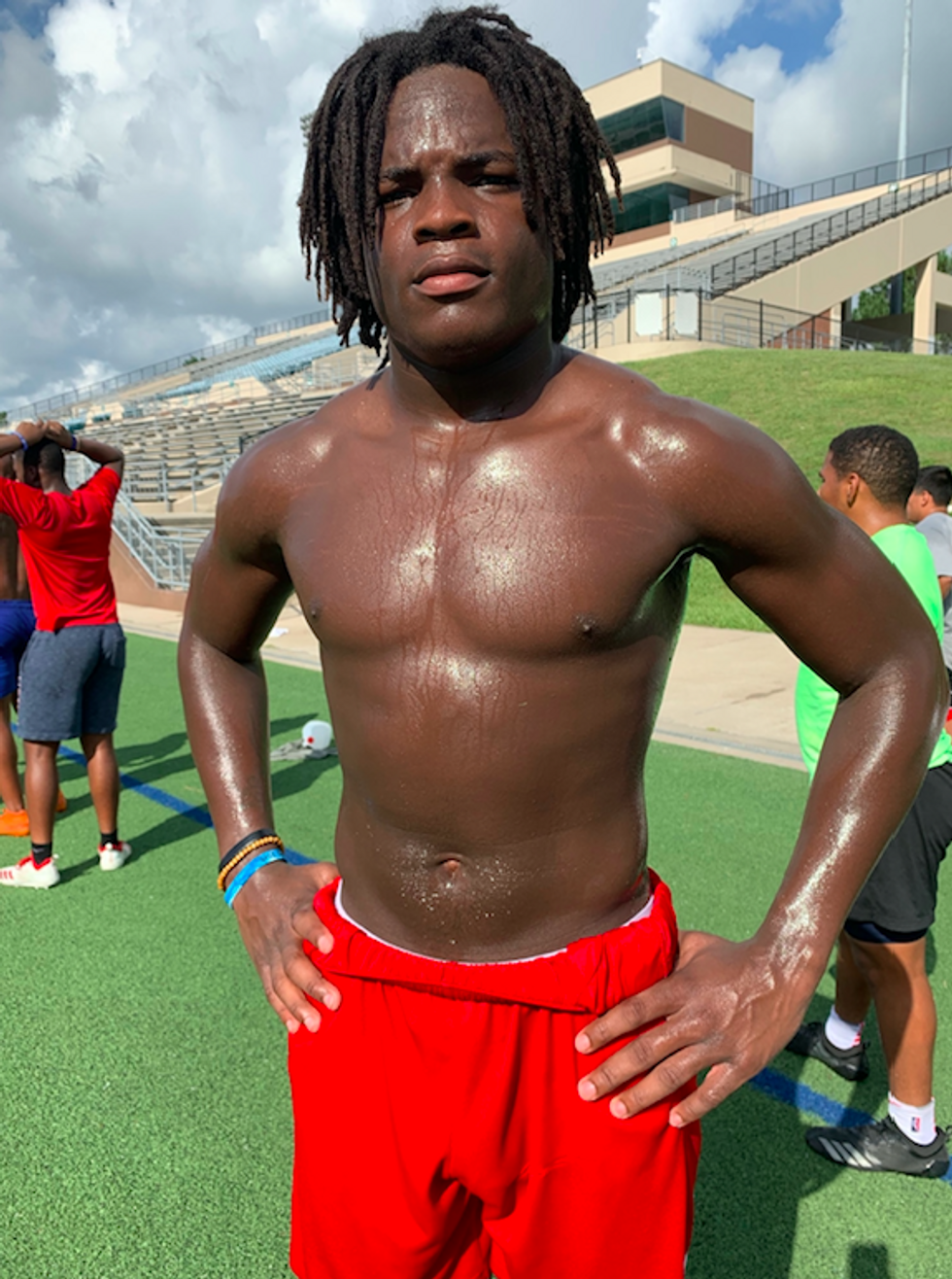 Class of 2022 DB Denver Harris has offers from all the big BCS schools.