Nimitz could crash the District 16-6A party
Aug 15, 2019
The Nimitz Cougars were left out of the playoff dance last season as coach Richard Slater's squad finished in a five-way tie at 4-3 in the district with Spring, Dekaney, Eisenhower and Davis.
Due to the tie-breaker of point- differential, they did not get in.
However, with the return of the district's top 1-2 punch on offense and a much-improved defense, the Cougars have their eyes set on a postseason spot.
The reason for optimism up north on the Hardy Toll Road is that junior Jayvon Davis returns. What will he do for an encore?
The District 16-6A Offensive MVP led the district in scoring with 22 touchdowns and rushed for 1,811 yards. The junior has tremendous wiggle and the ability to separate from defenders.
"Jayvon is a difference-maker on the field and in the classroom," Slater said. "He's driven to be great and is a part of the class of catalysts to bring Nimitz back to where it used to be."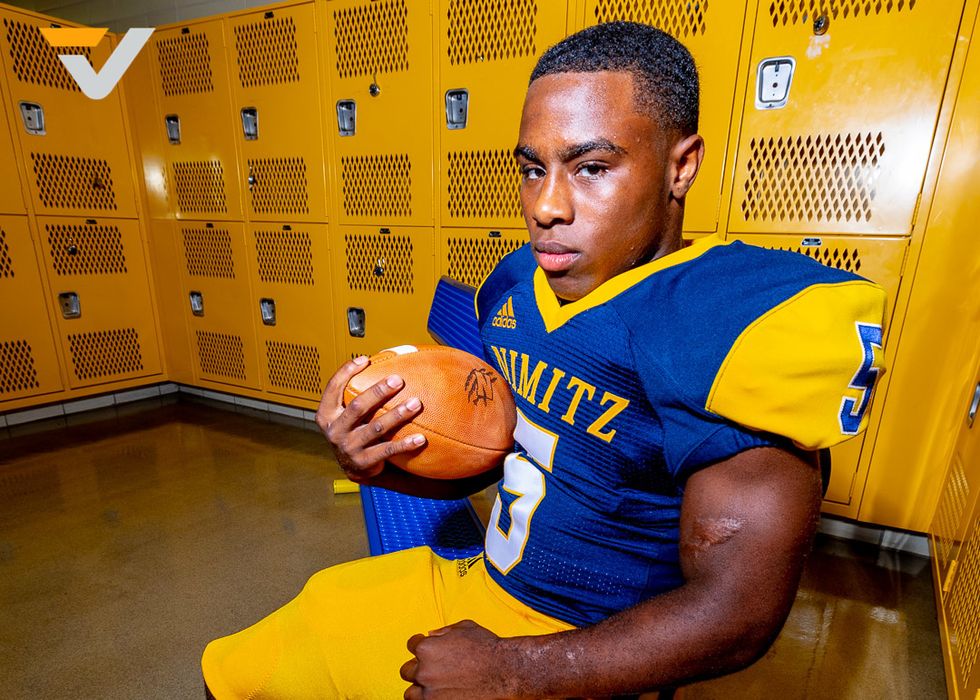 Jayvon Davis, Nimitz
Austin Remo also had a solid season at QB with 1,461 yards passing and 17 touchdowns in 2018. He will need to manage games and find his spots downfield.

"Austin is a good decision-maker," he said. "He distributes the ball like a point-guard and sees the field very well."
Playing a bigger role this year will be TE Ajani Watts, who is a bona fide college-bound talent. Watts is going to have to take over the receiving load from the graduated Karl Reynolds, who had over 850 yards through the air.
"Ajani is a big body and a match- up problem for teams," Slater said. "We can put him outside against a smaller corner or inside to go against a safety. He has great hands and we will utilize him much more this year."
The offensive line will be improved as it works as a unit.
While Nimitz had the second-best offense in the district last year, the defense ranked dead last. To get into the postseason, Slater must get the defense to do their part to keep the Cougars in games.
"We saw some great things in the offseason on defense," Slater said. "Those guys were flying around and showed marked improvement. We should be much-improved on that side of the ball."
Tojhareyl Bellard will anchor the defensive line.
"Bellard has worked hard in the weight room," Slater said. "He's a really quiet kid but when he gets on the field, he turns it on. He does some good things with his hand on the ground."
Sean Roy leads the second line of defense at linebacker.
"Sean has the physique and looks the part," he said. "He's a force inside and wants to be really good. If he lives up to his potential, he could be special. I expect him to take a big step forward this year."
The secondary is led by Dayvion Teague among others.
"Our secondary group is strong," he said. "Teague is long and athletic with a great skill set, but we have a few other talented kids back there as well."
With the defense tightening up, Nimitz's playoff prospect looks optimistic.
"This group of kids just have great chemistry," Slater said. "I really like our unity. Success for us is to win multiple playoff games. It doesn't matter where we end up in the district, just that we make the playoffs. That's the goal. We want to get in and see what we can do."
...
THE MAGAZINE
VYPE Aldine ISD August 2019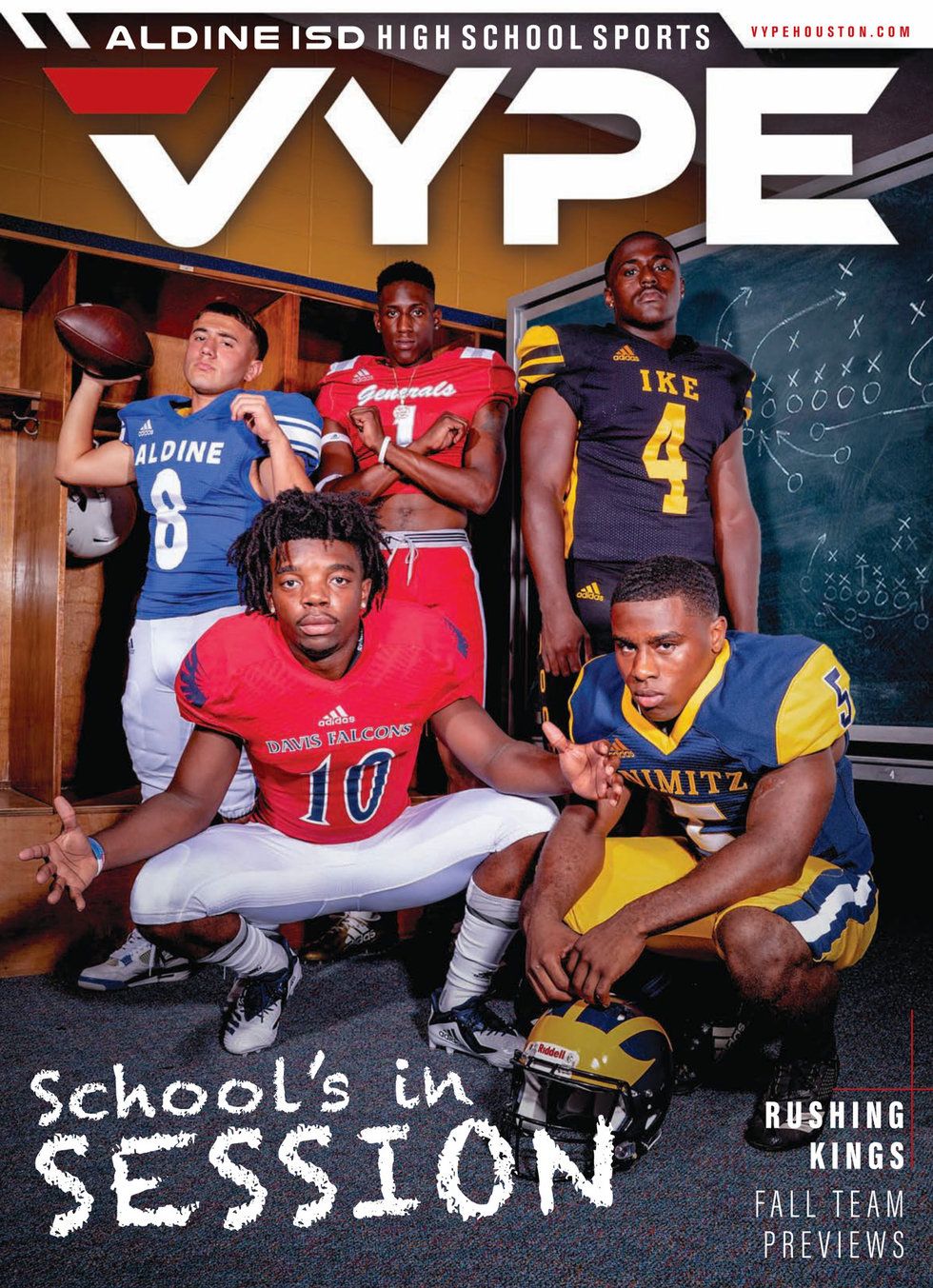 VYPE Aldine ISD August 2019 omagdigital.com
Keep reading...
Show less