King's Ridge Magazine: Early Success
May 11, 2021
WELL, THAT ESCALATED QUICKLY.
The King's Ridge boys lacrosse team has become a state power in a matter of two short varsity seasons – and last year was cut short due to COVID.
How does that happen?
"Well, people are only seeing the tip of the iceberg," coach Jamie Davidson said. "There has been so much hard work put into this. So much at the middle school level too. We have two seniors and most of our juniors were starting as freshmen. Our middle schoolers are now sophomores and freshmen and they are loaded.
"What I really like is that it's a community effort. It's not about one person or coach, it's about the kids, the parents, and the families who support this program."
It doesn't hurt that King's Ridge has one of the best coaches in the business.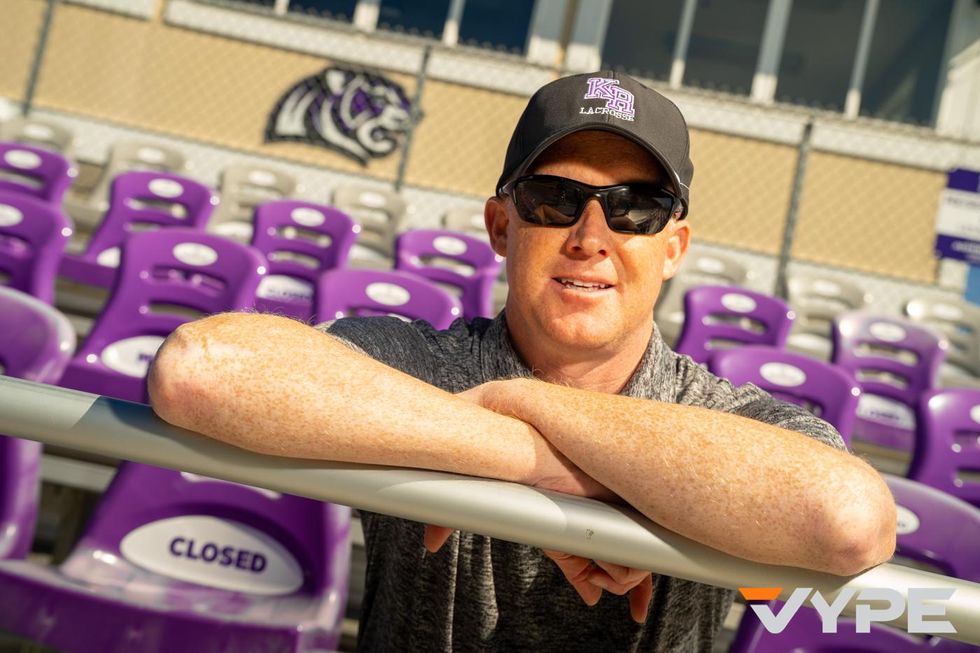 Davidson grew up playing in Syracuse, New York, before starring at Army. He has a tremendous lacrosse background.

"I'd say we have exceeded expectations so far," he said. "We've surprised a lot of people and we are establishing ourselves as one of the upper echelon teams in the state. We aren't No. 1 yet, but we are knocking on the door."
King's Ridge was ranked as high as third in the State of Georgia this season out of 50 programs. The Tigers went 11-5 and 6-1 in area to secure the No. 2 seed for the playoffs.
The squad is led by Robbie Walker, James Davidson (Jamie's son) and Reece Defillippis on offense, and Dean Giacobbe, Jack Deady, and Brant Satterly (goalie) on defense.
"Lacrosse has a lot of similarities to basketball, with the physicality of football and hockey," he said. "It's entertaining to watch. I love when parents come up to me and say they don't really know the sport, but they know they just watched a really good game. It's intense.
"It's a very skilled sport and you have to dedicate the time with stick skills, but there is a real coolness factor to the sport."
What makes it even cooler? When you are really good.