Concordia Lutheran High School
Concordia Lutheran made a change inside the volleyball program turning the reigns over to Brandon Smeltzer.
Smeltzer has been the 17U coach at Texas Advantage Volleyball and last coached at the high school ranks at West Torrance High School in California.
He's well-versed in the Houston high school game having coached at the club level for over 20 years.
"The team has had great success and most of the kids play club, so they take volleyball seriously," he said. "The administration is awesome."
Smeltzer played on the beach tour and broke into the pro ranks with partner Sean Rosenthal, who has been the No. 1 player in the sport over the last decade.
"I'm a typical beach guy from California and am very even-keeled on the court," he said. "You see coaches yell and scream on the sideline. I'm not that guy. I really believe your team is a reflection of its coach in pressure situations."
Smeltzer knows what he has returning in Sophie Keene and Sydney Whitfield, both elite players. Keene is committed to Baylor and Whitfield to Liberty University – both DI schools.
"Sophia is just in control," he said. "I've never seen her flip out on the court, and I like that. Whitfield is a stud and has a whip of an arm. I don't know what the deal has been, but she can really play. She's so athletic."
Smeltzer is excited about the challenge and has high expectations for the 'Saders moving forward.
"We are pretty solid all the way around," he said. "I'm just excited to coach them and I hope they buy into the new system. We are gonna make a run at it and I know it goes through St. Agnes.
Sean Fitzpatrick had a night.
The junior, lefty from Concordia Lutheran threw a no-hitter this week in a 7-0 win over St. Thomas. He also had 13 strikeouts in the complete game.
VYPE caught up with the Arkansas commit after he had a chance to process the win.
...
VYPE: When did you think that the no-hitter was a possibility?
FITZPATRICK: "I really didn't notice it until about the fifth inning, but at that point, I kept telling myself let's focus on the next guy and this next pitch."
…
VYPE: Have you ever thrown a no-hitter and were you feeling you had good stuff in pregame?
FITZPATRICK: "Exactly three years ago to the date, I threw one in the eighth grade. In warm-ups, I felt good but was just focused on getting ahead with strike one so I could execute my out pitches."
…
VYPE: What was the celebration like with the team?
FITZPATRICK: "The celebration was great. My teammates made a couple of big plays behind me and gave me run support so all the credit to them. They had my back and we all were excited to have a huge win."
…
VYPE: When you got to your phone who was the first person to text you congrats?
FITZPATRICK: "My aunt who has cancer was the first person I saw when I looked at my phone. She lives in Austin and is someone who has always been one of my No. 1 fans. Along with her, I had my mom's side of the family there conveniently and was glad I could pitch well when they were there."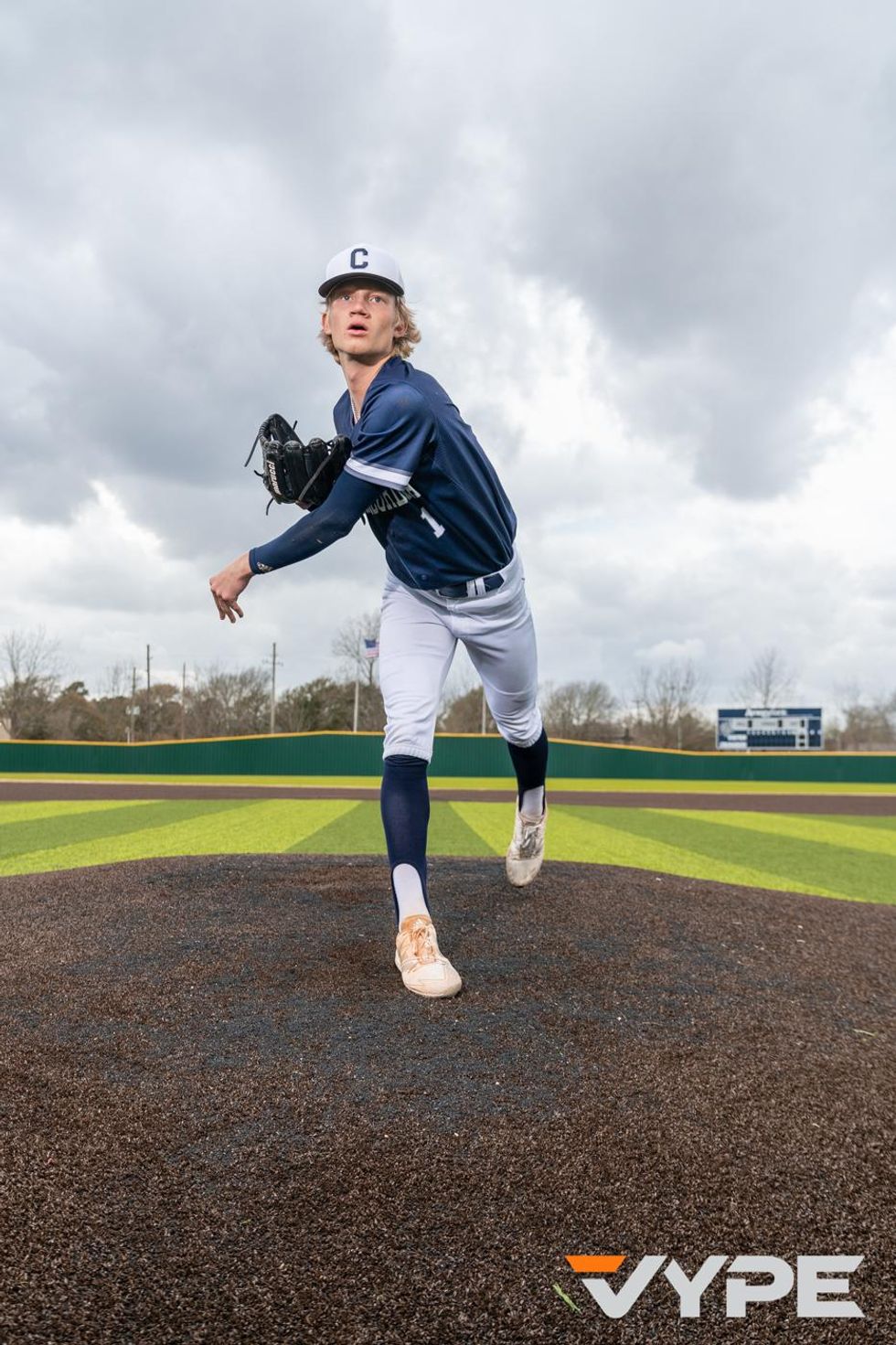 Check out the video from when VYPE caught up with Fitzpatrick earlier this year