Cheering from the crowd doesn't distract Billy Haynes when he's on the football field.
In fact, he doesn't even hear it. But the senior defensive lineman for the Robert E. Lee High School Ganders, hearing impaired since birth, gets the job done. Using signals his coaches created and a little help from his interpreter, Billy gets the information that allows him to be an integral part of the REL defense.
"Instead of communicating verbally, we do a few things like pat his shoulder pad if he has to change his normal alignment. He knows to make adjustments," said Tim Finn, athletic coordinator and head football coach. "He's a super kid, hard-working, dependable – what I refer to as a maintenance-free student athlete. He takes care of academics, has no behavior issues, is here on time every time, works out hard and he's a good teammate."
Billy loves football and doesn't consider his hearing to be a limitation. He started playing when he was in seventh grade at Horace Mann Junior School and earned a spot on the REL varsity team as a sophomore.
"I like football because you get to hit people and not get in trouble, but also because we treat each other like we're family. The coaches communicate and talk to me like I'm one of their sons," Billy said.
Last year, when Billy realized that he might need a little help getting information about the plays, since he doesn't wear his hearing aid during games or practice, a deaf education interpreter was asked to sign for him during the games. Last year, Leticia Arredondo interpreted for him at practices as well as at games.
"The job was available, so I decided to take it. I've worked with Billy since he was in elementary school, so we have a good relationship. He has a passion for the game," Arredondo said.
Billy has no problem with relying on an interpreter when he needs clarification.
"I like it when she's out there. I can get all the information and find out what I need to do better," Billy said. "She has learned a lot more about football. Some of the other players take ASL classes and some just find it interesting, but I'm not the only player watching her when she signs."
Billy, who is friendly and exudes self-confidence, is grateful for the support he has always received from his family – Yvette and Quinn Haynes and brother Blake. He also credits the Tri-County East Regional Day School Program for the Deaf for helping him gain the confidence he needs to do whatever he chooses in life. Goose Creek CISD is the fiscal agent for the Tri-County East RDSPD, which provides services for deaf or hard of hearing students in 15 school districts. He attended Ashbel Smith Elementary before going to Horace Mann Junior and Lee High School, all schools housing the Deaf Education program, so he is proficient at sign language and communicates well verbally.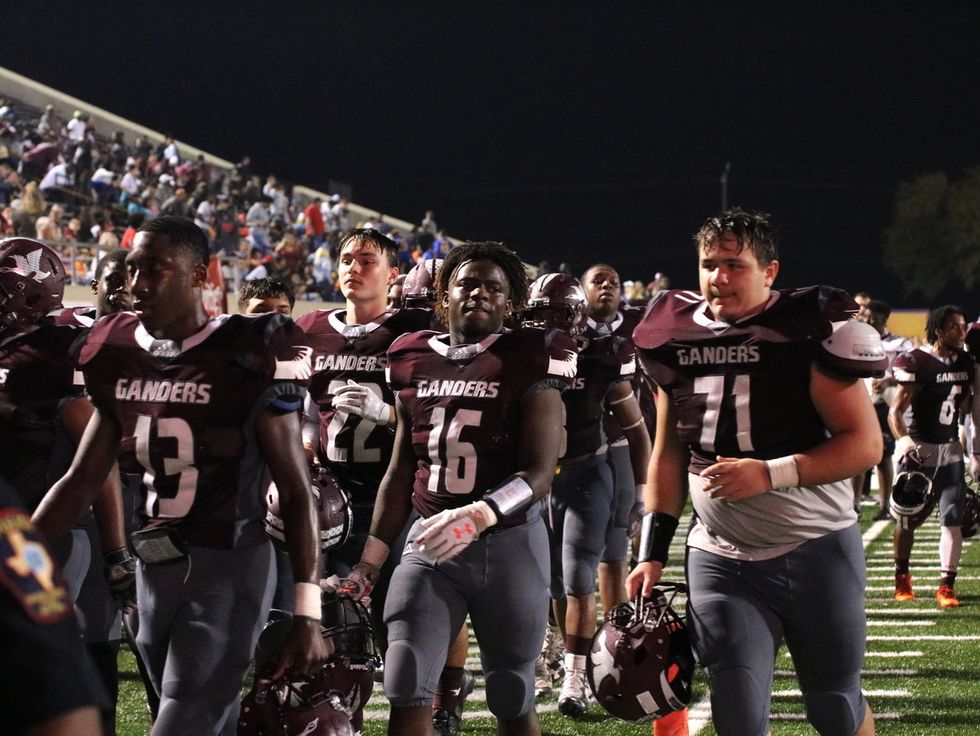 In his free time, Billy enjoys hanging out with his family and playing video games or games on the phone. He loves Patty Melts from Whataburger and hopes to go to the University of Texas after graduating from high school.
"If I can't go to UT, I'll go to any college in Texas. I really want to be a coach," Haynes said.
His prediction for Lee's upcoming football season?
"As long as we work together, big things can happen," Haynes said.
Keep reading...
Show less