RIDGE POINT SENIOR OUTSIDE HITTER NINA MOORER IS WELL- TRAVELED. SHE HAS LIVED IN COLUMBIA, LOUISVILLE, AUSTIN, TAMPA AND HOUSTON.
Through the nomadic journey, she has had one constant: volleyball.
"One reason I am so grateful for volleyball is it has brought so many amazing people into my life that I now call my best friends," Moorer said. "With all the traveling, I love nothing more than bumping into old friends in convention centers all over the country and being able to reconnect with them.
"The volleyball community is truly a family that you have for life, no matter where you are."
Moorer started playing volleyball in the first grade after moving from Columbia, South Carolina, to Louisville, Kentucky. Her father, then coaching football for the University of Louisville, took his daughter to one of the volleyball games.
"I immediately fell in love with the game and the atmosphere that volleyball creates," Moorer said.
The goal was to always play in college, which Moorer knew was a possibility because she could see herself rapidly growing stronger and getting better. Every improvement awarded a different perspective at the potential she had.
It all eventually earned her a scholarship to the University of Louisville, a place that never left Moorer's heart.
"When I took a trip there recently, I fell in love with the city all over again," she said. "The campus, the people and the culture is so special, and after talking with the coaches, the players, my family and friends, I knew that it was the place for me."
But now an anticipated senior campaign awaits, one loaded with the typical great expectations generally associated with a perennial powerhouse like Ridge Point.
Moorer has 318 digs, 290 assists, 164 kills, 67 blocks and 22 aces for the 31-9 Panthers so far this season. She is a versatile player who prides herself on being a leader and being one step ahead of the opponent, recognizing plays and how to counter them.
She is an essential part of a stacked team full of talent. One that has what it takes to get back to the state tournament.
"This program has had many successes throughout the years, and I am so happy that I have the chance to be a part of it," Moorer said. "It does put a big target on our backs, just because of the history Ridge Point volleyball has had, and people expect us to be good. It motivates me to not only live up to those expectations, but to exceed them."
This story appeared in the Inaugural VYPE Fort Bend ISD Fall Edition, which is now available to pick up at your local Fort Bend ISD High Schools.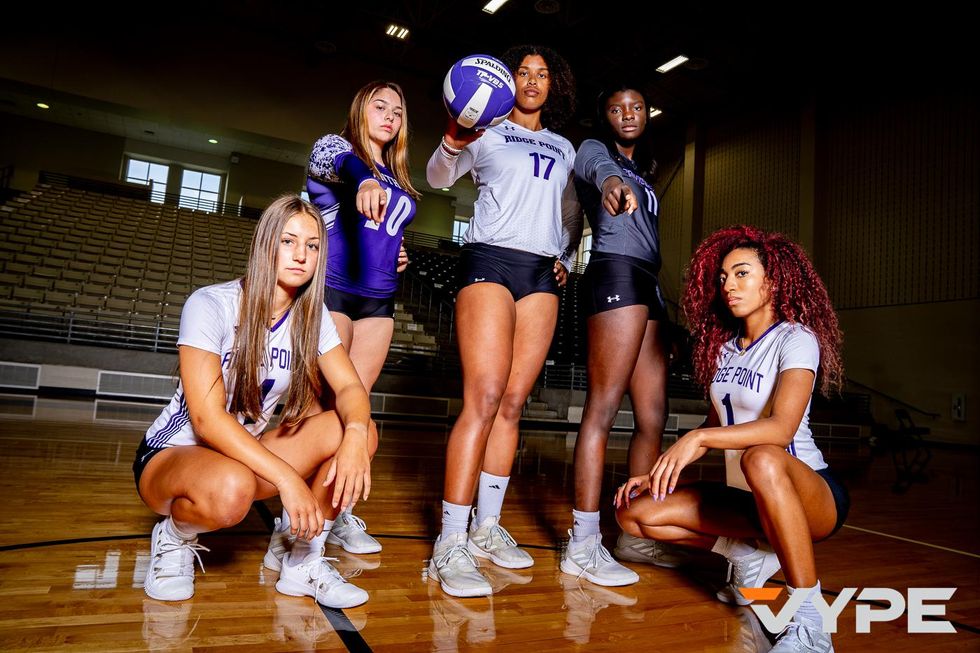 CLEMENTS SENIOR DEFENSIVE BACK PATRICK SMITH DIDN'T START PLAYING TACKLE FOOTBALL UNTIL THE SEVENTH GRADE. HE DIDN'T START PLAYING SAFETY UNTIL THE EIGHTH GRADE.
"A late bloomer," Smith said, laughing.
But Smith always had "it". Two years after putting on pads, he was a freshman on varsity.
"I put everything on God and my parents," Smith said. "My parents knew football was one thing I've always wanted to get better at, and they've helped me do things to get to that level."
The 5-foot-10, 180-pound Smith played cornerback and safety and returned kicks last season, opening the eyes of college coaches. He totaled 44 tackles with two interceptions and had 49 receiving yards and a touchdown.
This season, he added receiver to his resume, and has 1,000 all-purpose yards through the season's first eight games (625 receiving, 234 kick return, 109 punt return) to go with 10 touchdowns (eight receiving, one rushing, one punt return). Defensively, he has 52 tackles, one fumble caused and four passes defensed.
He has 12 offers and is leaning toward Air Force, San Diego State or Lehigh.
"My dad being a safety helped out a lot when I was growing up learning the game," Smith said. "Naturally, I feel like I'm a corner but I'll adapt to whatever it takes to help the team."
Smith has always had speed, ever since he was playing kick ball and tag as a kindergartener. It's what he credits for his success. He's simply faster than whoever he's lined up against. At the TCU camp this summer, Smith hit a 4.41, 40-yard dash.
Smith worked on his defensive back and wide receiver play during the offseason, trying to perfect his craft at both. He knows the Rangers will need those two things this year, especially receiver play.
"I've been on varsity for four years," Smith said. "Freshman year, it was let's at least get one win. Sophomore year, it was OK, let's get at least two.
"This year, now it's about expecting wins. In my opinion, we have what it takes to be a playoff team, and we need to expect to make the playoffs."
Clements is 6-2 so far this season.
"The biggest thing is mental," Smith said "I feel like there's never really been a team that's really beat us. A lot of the time, we beat ourselves. We have to get over that mental hump. We have to have leaders. We have to have a mentality to win."
This story appeared in the Inaugural VYPE Fort Bend ISD Fall Edition, which is now available to pick up at your local Fort Bend ISD High Schools.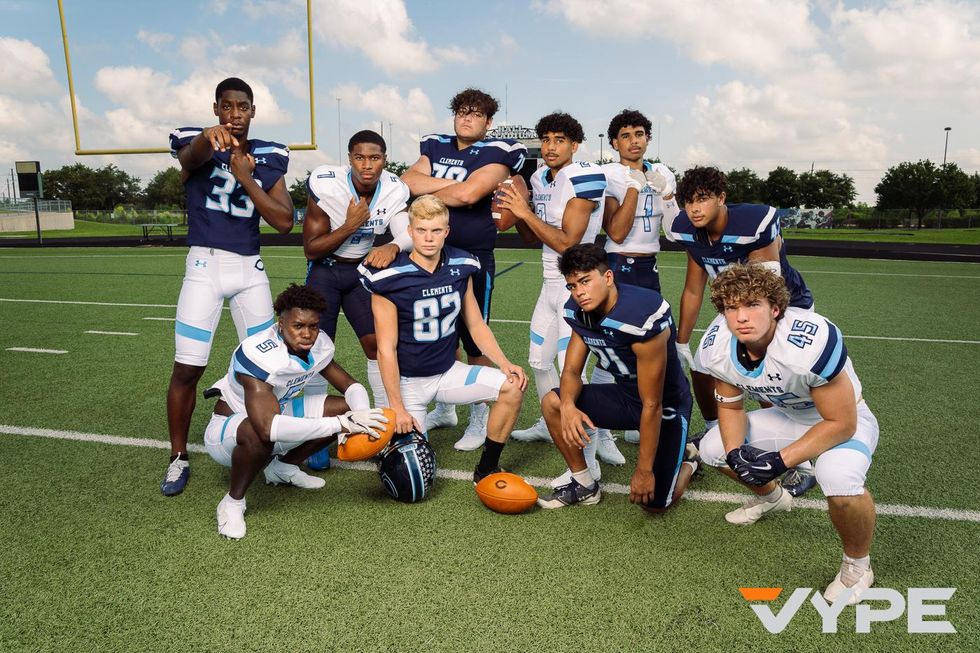 ELKINS SENIOR DEFENSIVE TACKLE TAUREAN CRAWFORD GOT A TASTE OF WHAT IT'S LIKE TO BE A CHAMPION EARLY IN LIFE.
In little league football, he won back-to-back-to-back- to-back championships. Four in a row. His first four years of playing football, Crawford knew nothing else other than holding up a gold trophy at the end of every year.
"I loved the feeling of winning championships," Crawford said. "It made me want to win a championship on every level."
The 6-foot-2, 290-pound Crawford has 37 tackles, 12 tackles for loss, 3.5 sacks, two fumble recoveries and three fumbles caused through seven games this season and is one of the premier defensive talents in Fort Bend ISD.
Beyond his obvious physicality, Crawford moves considerably well for his size. In fact, it's what Crawford takes the most pride in.
"I feel like my footwork and speed make me a special defensive lineman," he said. "While I do play with plenty of aggression, I can be very smooth on the field as well."
In past years, Crawford has been quiet and reserved on the field, trying to find his place and voice. Not anymore.
Now he is a seasoned veteran, more comfortable leading vocally. He also provides an admirable example for others with how much time he spends in the weight room and watching film.
"What motivates me most is that I can accomplish mine and every male in my family's dream of playing at the next level," Crawford said.
When he's not tending to his goals of college ball and championships, Crawford is spending time with the three horses his family owns.
"My family and I already had enough dogs, so we wanted to try something different," he said.
He also loves watching Netflix's Last Chance U and Lil Baby is his preferred listen before games.
And getting better, as a player and as a team, is the M.O.
"I expect us to improve tremendously, because we have a lot of important returners on offense and defense coming back," Crawford said. "Our motivation is to be better than last year. That pushed us every day during the off-season."
This story appeared in the Inaugural VYPE Fort Bend ISD Fall Edition, which is now available to pick up at your local Fort Bend ISD High Schools.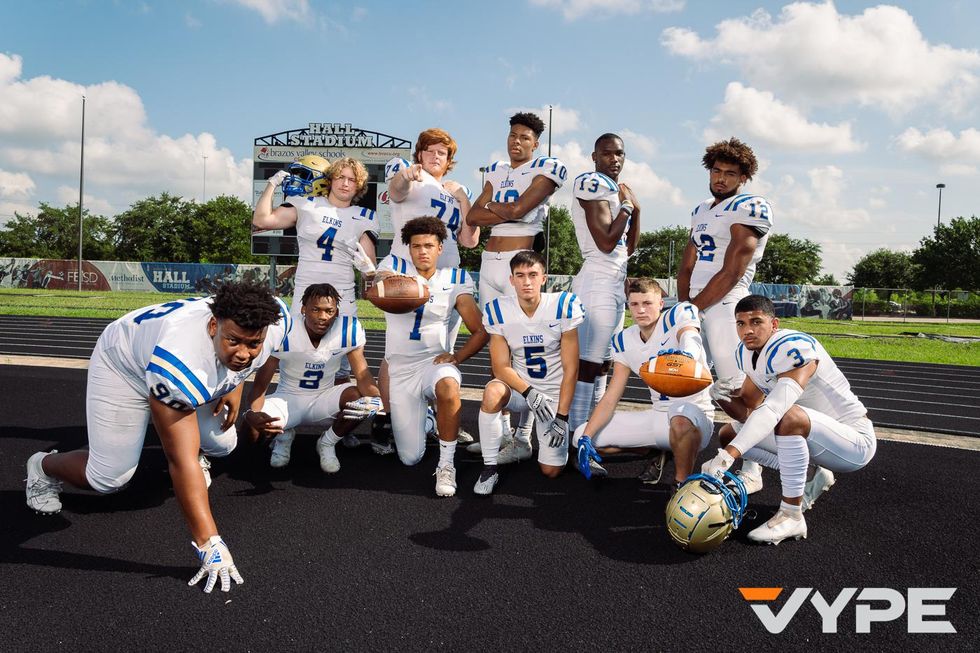 Join the #VYPETEAM
Get up to date news from all over the country!