SPEED KILLS: Louisville-signee, Jordan T&F star holds national record
Mar 07, 2023
Photos provided by Nathan Salz--Twitter: @Nathan_salz
Katy Jordan Track and Field has a speed demon in their midst.
At the Katy ISD Bubba Fife Relays, Jordan senior Nathan Salz logged the fastest official 100m Dash time in the nation, with an astounding 10.31 mark.

Salz holds numerous school records (100m, 200m, 4x100, 4x200, and Long Jump) and is the team MVP, indicating that the sky is the limit for the Warriors' star.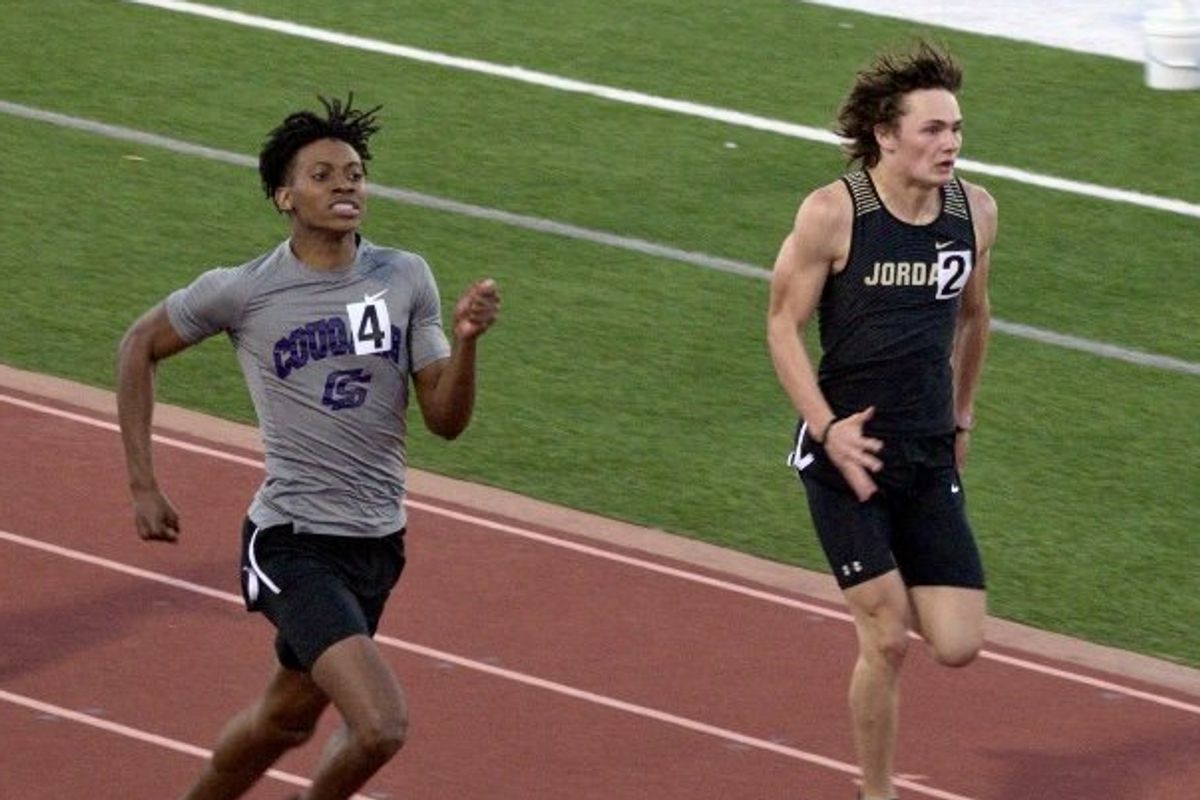 "Last year, my time (10.31) wasn't the fastest, so I'm sure someone will end up beating it. For now, it feels really cool," said Salz. "I never had the chance to run the 100m last year because that event is immediately before the 4x200, so running back-to-back wouldn't usually be done. I'm clearly glad I did this year. Now that I have that time, I can focus on the relay and getting my team to State."
Furthermore, his performance as a dual-sport athlete throughout his high school tenure has garnered Salz the attention of the University of Louisville, where he will join the football (WR) and track programs at the conclusion of this semester.
"Well, as they say, speed kills," Salz said. "So, anytime I'm working on getting faster, it helps with both sports. Louisville said they want to use me to get behind the defender and 'take the top off the defense,' which sounds perfect to me. What appealed to me the most was the coaching. They were amazing throughout the whole process. I'm just excited to start checking off my goals there. Playing in front of ACC crowds at famous schools like Notre Dame, Clemson, and Miami. Man, it will be incredible."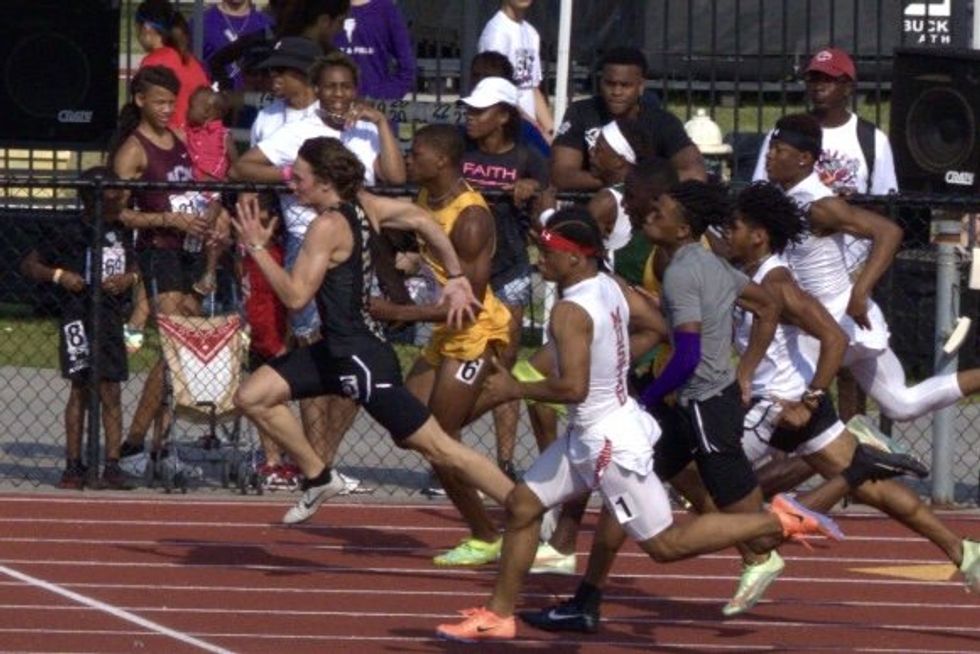 As a senior, this will be Salz's final opportunity to represent Jordan on the track. Expect him to continue leaving opponents in the dust as he makes a run for the UIL State Meet.
"My main goal is to make State, both individually and with our relay team," he said. "That's been our goal for the last two years. I've loved being here [Katy Jordan]. My teammates have been awesome and being a part of the inaugural seasons has been fun. I'm obviously excited to step up and compete at the next level, but I will definitely miss my time at Jordan. I know both the track and football teams have big things ahead of them, so I want to finish this year with some more fond memories."