SHOWING UP: Fulshear GBB primed for the UIL State Tourney
Feb 28, 2023
Jamie Wright (VYPE)
History is being made in the Fulshear Girls Basketball program, as they are headed to San Antonio to compete in the UIL-5A State Semifinals with hopes to extend their momentum one step further to return home with some hardware.
Following their exhilarating 45-43 victory over Hendrickson this past weekend, the Chargers will be heading to the final four of the UIL State Championship to face Cooper High (Lubbock, TX) in the Semis, which will take place this Thursday.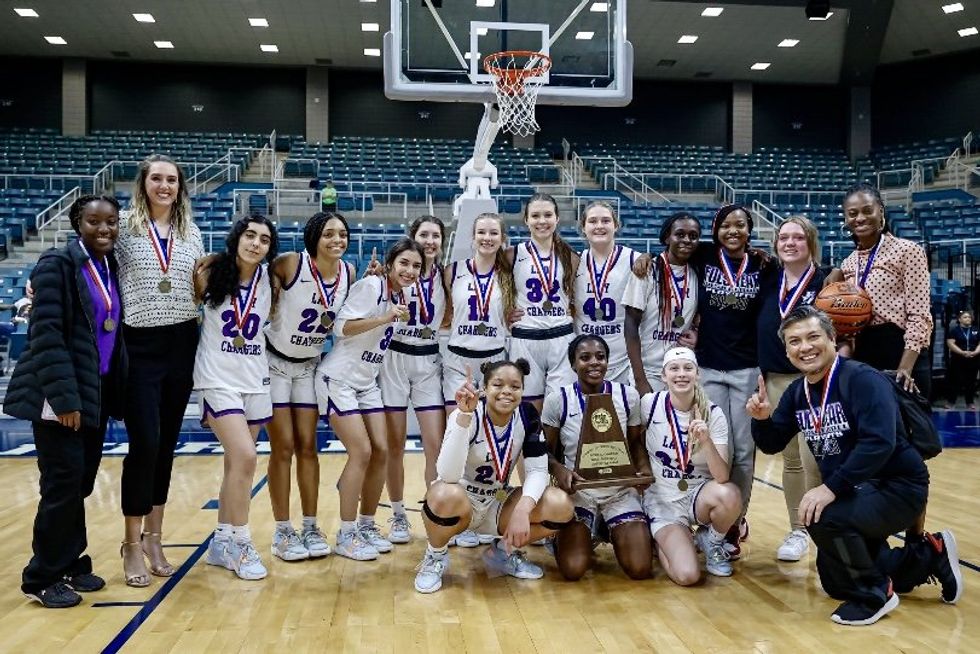 Fulshear celebrates following their Regional Finals victory (2/25/23)Photo acquired from Fulshear GBB Twitter: @FulshearGBB
Fulshear's season has been nothing short of utterly dominant, enjoying a 28-5 regular season record, an undefeated (14-0) district title campaign, and the five subsequent wins that have led to this moment.
However, according to coach D'Shanna Brown, nothing has been handed to them.
"We've been tested this season," said Brown. "We've battled a lot of adversity but the girls still continued to fight through. They've challenged themselves and believed in each other and set a standard that no one would believe we could accomplish. These girls have gone through it all and still continue to show up each and every day ready to work."
Talent has been in ample supply for the Fulshear squad, with an explosive offense and stonewall defense allowing the Chargers to triumph over every obstacle they've matched up against.
"I feel as if everyone has stood out in some way," Brown said. "Over the course of games and playoffs, we've received tremendous help from Kimora Lopez, Kennedy Hill, Jada Morgan and Sophia Semmler. But for sure our dynamic guard duo in both, Ese Ogbevire (Sr.-G) and Ruke Ogbevire (Soph.-G) -- have helped in ways that just make us tick. It's just great when you have a team that on any given night anyone could step up and be a top performer."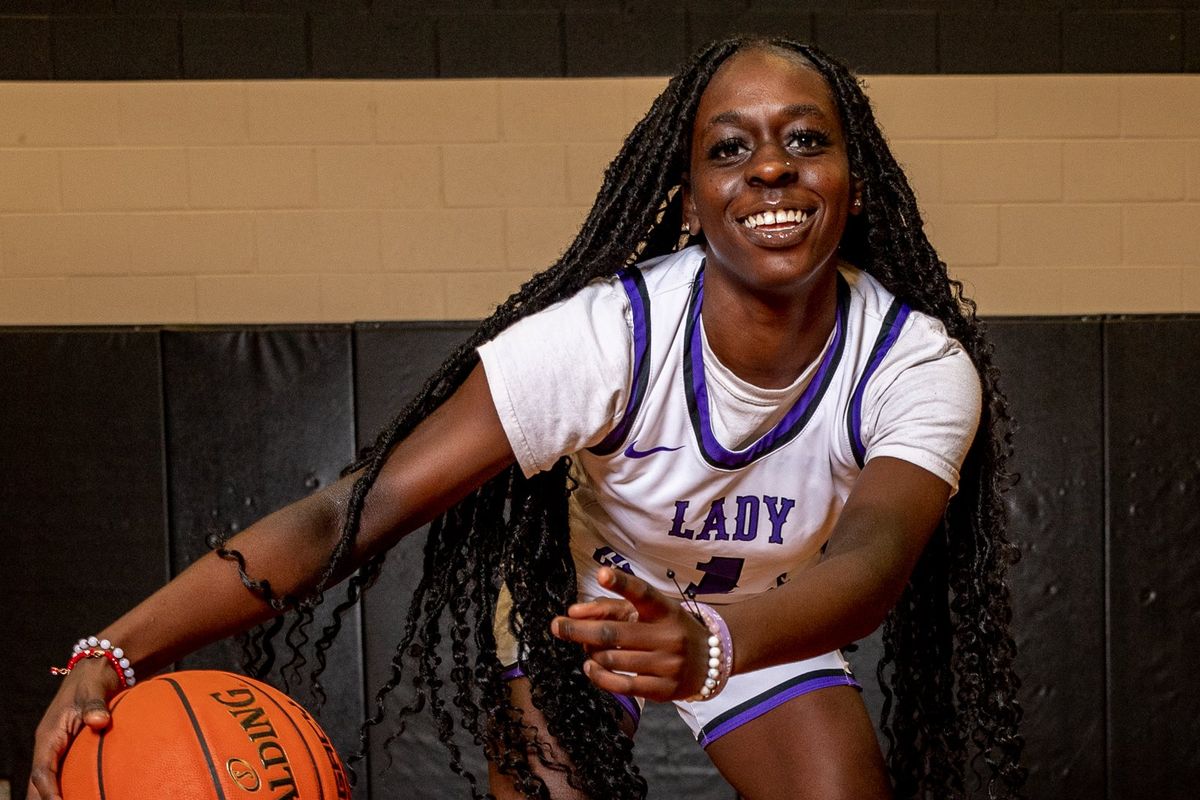 Fulshear's Ese Ogbevire
That "dynamic duo" of the Ogbevire sisters has been an exceptional addition to the already adept team. The two have undoubtedly been the catalysts for Fulshear's energy, with both young athletes averaging 15 PPG, 5 RPG and 3.5 SPG throughout the course of their tremendous season.
Fulshear, who happens to be on a 17-game winning streak, will look to cap off their year with the program's first State Title. It will take everything they have, but they've got plenty of support to back them up.
"I expect the girls to just continue to have fun and love each other," said Brown. "The more fun they have together, the better we become. I think it [a State Championship] would mean the world to everyone involved. It's exactly what any athlete would like to accomplish in their career and, unfortunately, not many people have this opportunity. So, this would truly be a blessing and a moment in history to cherish forever."