IT IS A RAINY TUESDAY IN AUGUST. TRENT MILLER, SITTING AT HIS OFFICE DESK, LOOKS AROUND TO SEE BOXES THAT ARE STILL UNPACKED FROM APRIL.
Miller just hasn't had time to finish unpacking.
"Everybody wants to come in and talk football, talk about the team and the community," Miller, who was hired on April 9 as Willis' next head football coach, said. "They want to talk about where to eat and where not to eat. Former players, current players, future players. I still to this day haven't had the chance to sit down and fully unpack everything in my office."
The passion that the Willis community shows overall towards Wildkats' athletics is something that Miller takes note of.
It is a town that has ballooned from a Class 4A high school to a Class 6A, playing alongside well established programs such as The Woodlands, Conroe, College Park and Oak Ridge.
Willis and their community want to compete in that group of power programs across all sports.
"The term that gets thrown around a lot with people in this town is they want to be relevant," Miller said. "We're trying to bring that mindset and that culture to this town that relevant is not the standard. The standard needs to be the No. 1 program in the State of Texas."
Slowly but surely, Miller believes that they are changing that mindset. Their season-opening 73-14 victory over Bryan Rudder was a big step.
It was the first home game for Miller as the head coach of the Wildkats. A game that he will soon not forget, not because of the score or the video-game stats produced, but because of the community.
When the football team bus arrived at Berton A. Yates Stadium on August 26 at 4:30 p.m., Miller guessed there were around 1,500 fans to welcome them that had been tailgating for two hours prior to kickoff.
"It's a one-horse town deal," Miller said. "Everybody shuts down and comes to the game on Friday nights. Football is just a bigger deal in this town."
The scene for Miller's first game was right out of the movie Friday Night Lights. Fans began setting up for tailgating at 9 a.m. that morning. Tailgating started around 2:30 p.m. once the middle schools let out. Gates opened around 5:30 p.m. and as Miller and his team went out for their pregame warmups at 6 p.m. the stadium was nearly full.
As the game started, a line of fans waiting to get in could still be seen "wrapped around the stadium and to the back of the middle school".
"That stadium was rocking," Miller said. "It was standing room only. We're talking about people lined up and down the fence and around the fieldhouse area just trying to see the game. It was an amazing feeling. It was really cool."
Miller, his wife Lindsey, who teaches English at the high school, and sons Michael and Cole, who attend a middle and elementary school in Willis ISD, are still ingraining themselves into the community. So far, it has been a smooth transition.
The school Cole goes to shares a parking lot with Willis High, allowing Miller to drive his son to school every morning on a golf cart.
At the end of the day, Lindsey will pick them both up from school and it's off to practice with dad and the Wildkats.
"They're both on the practice field every day, so they're hanging out with the boys on the field in practice," Miller said. "Then, they get to hang out with them in the locker room and then they are all over the sidelines on Friday nights.
"The community knows my kids almost as well as they know me because they see us everywhere. We're heavily involved. Our roots are building deeper within this town. The more we're seen in public, the more welcoming people are towards us. It's been a surreal and unbelievable experience so far."
The 2022 high school volleyball season is in the thick of district play, and there are many talented players leading the way for their respective teams.

Welcome to the VYPE Playmakers, powered by UTMPB Health, where we highlight five players who have excelled on the court.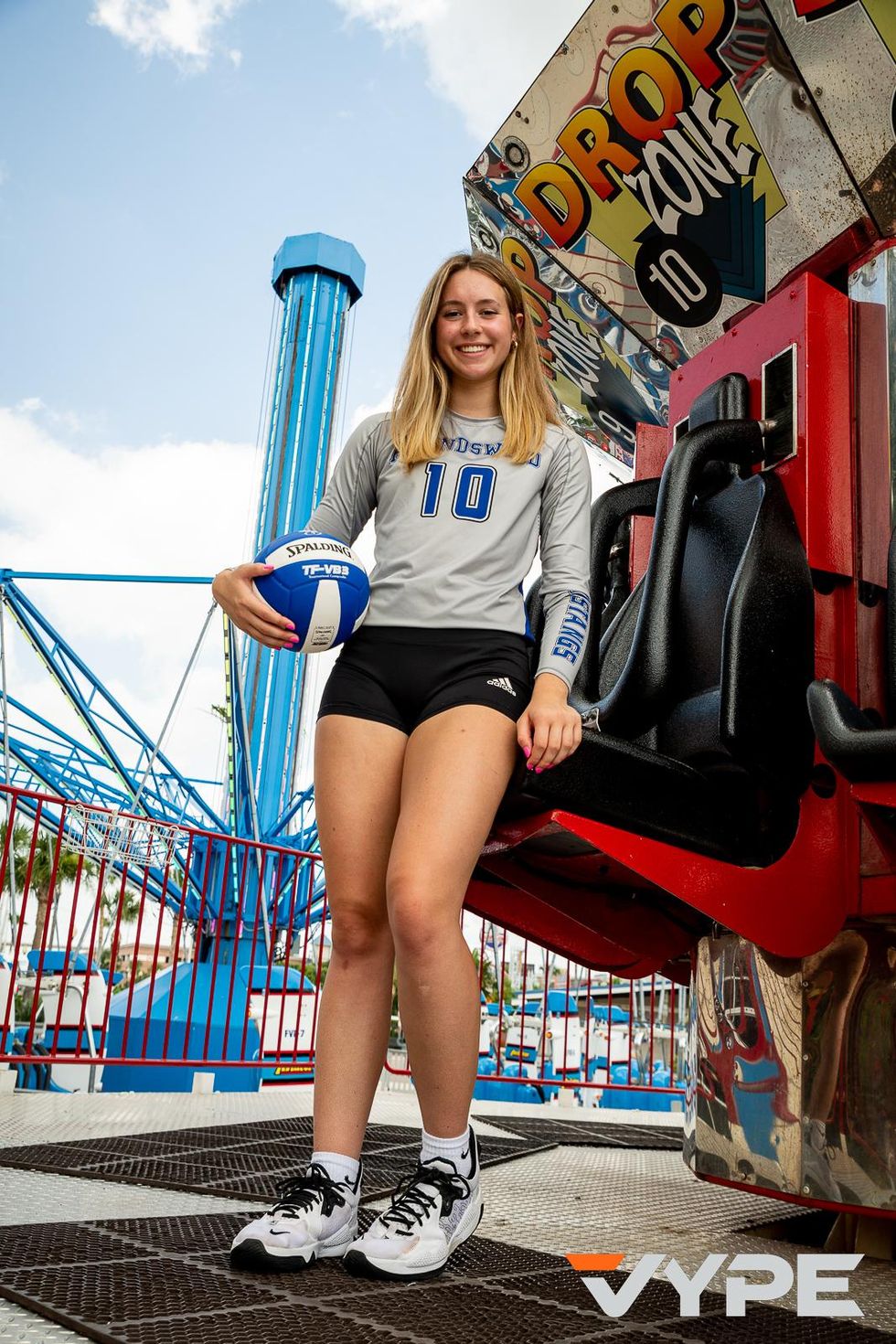 Sydney Gibson, Friendswood sophomoreVYPE Media
>> Sydney Gibson, Friendswood
At 5-9, the sophomore is undersized as an outside hitter but you wouldn't be able to tell by how she's dominated this season. Gibson leads the Mustangs with 2.4 kills per set to go with 2.5 digs per set and 36 aces. Her future is incredibly bright.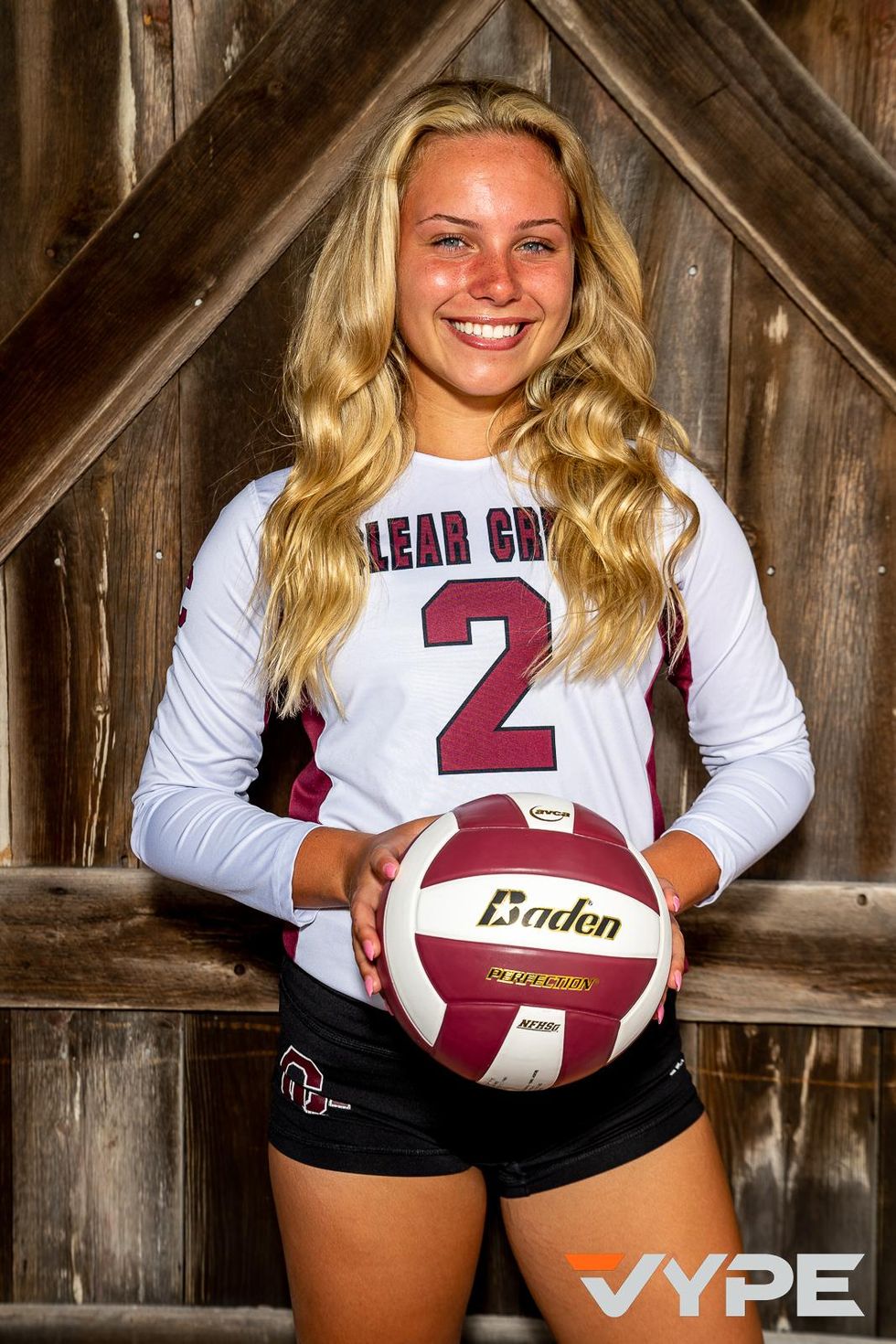 Olivia Jones, Clear Creek sophomoreVYPE Media
>> Olivia Jones, Clear Creek
Jones is having an outstanding season as a sophomore, leading the Wildcats in kills with 4.3 per set. She also has an impressive 36.4 kill percentage and averages 2.8 digs per set, which ranks third on the team.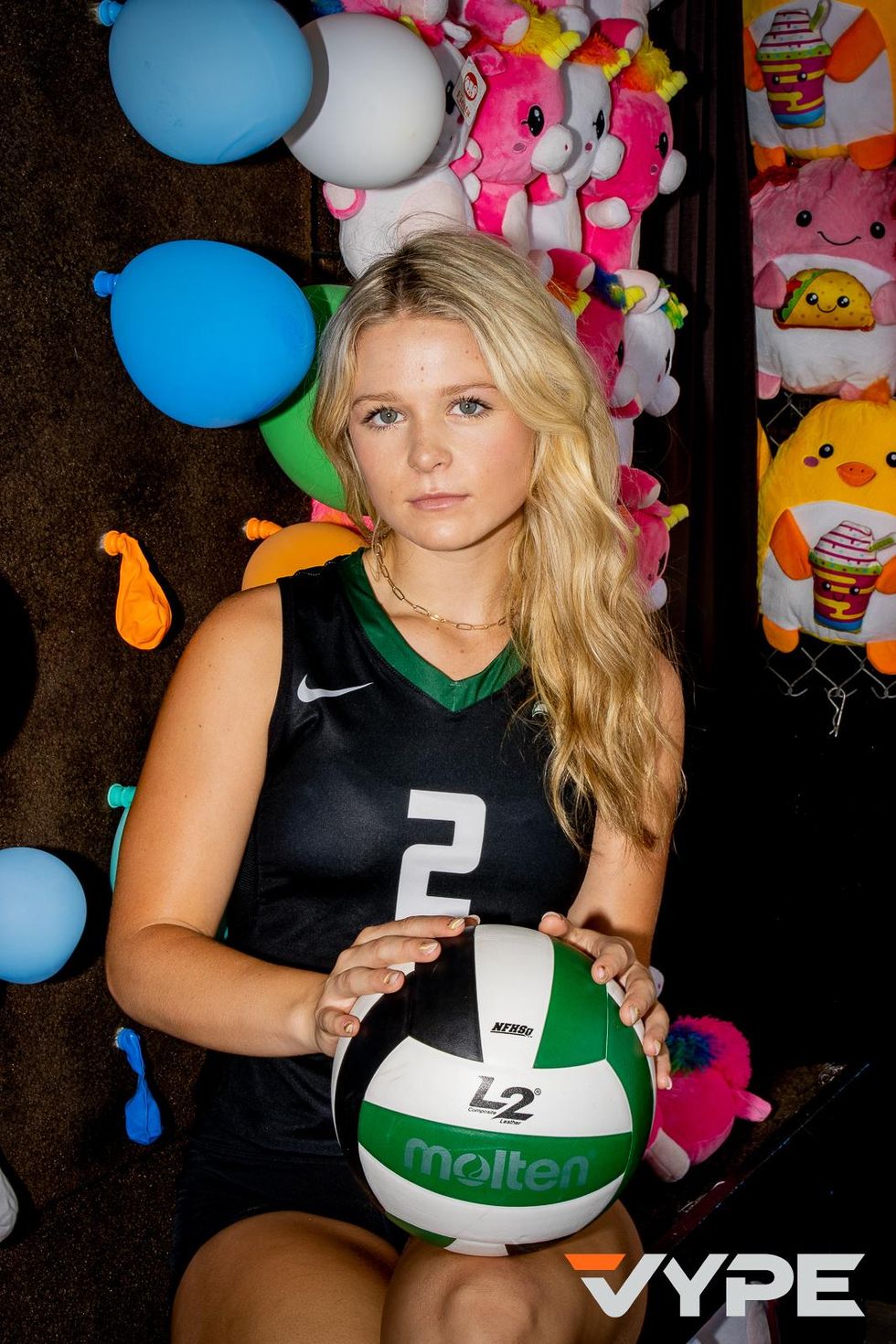 Taylor Crain, Lutheran South Academy juniorVYPE Media
>> Taylor Crain, Lutheran South Academy
The Pioneers' talented junior is a defensive savant this season, averaging a team-best 4.5 digs per set, and 11.8 digs per game. Crain is also a big factor in the LSA attack with 93 assists and 39 aces.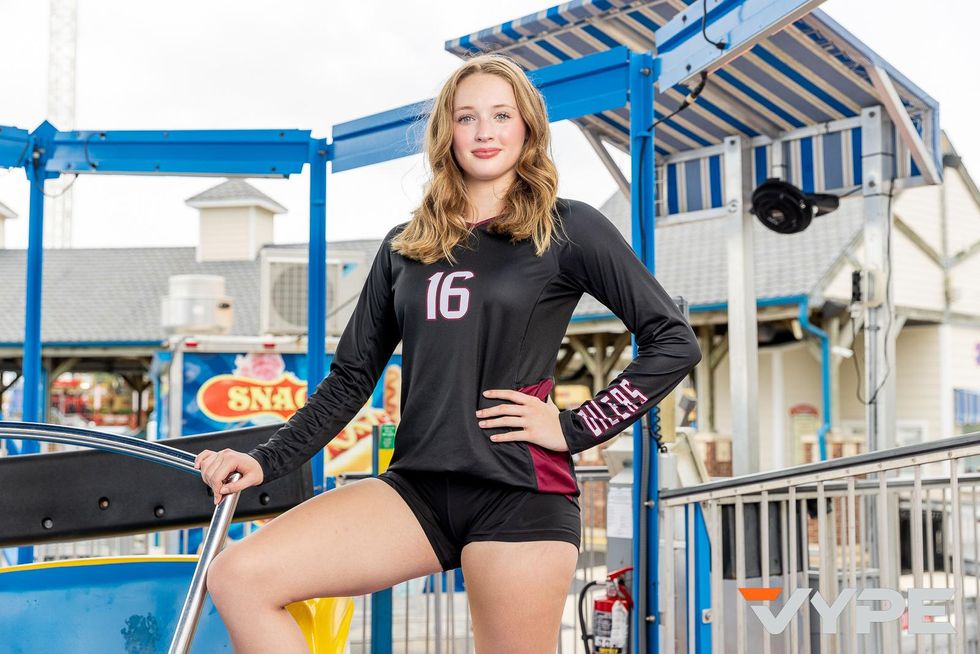 Allie Schwartz, Pearland juniorVYPE Media
>> Allie Schwartz, Pearland
The Oilers' junior middle is second on the team in blocks with 93 and third in kills with 152. Schwartz is efficient as an attacker with a 42.8 kill percentage and a .307 hitting percentage, both numbers ranking second on the team.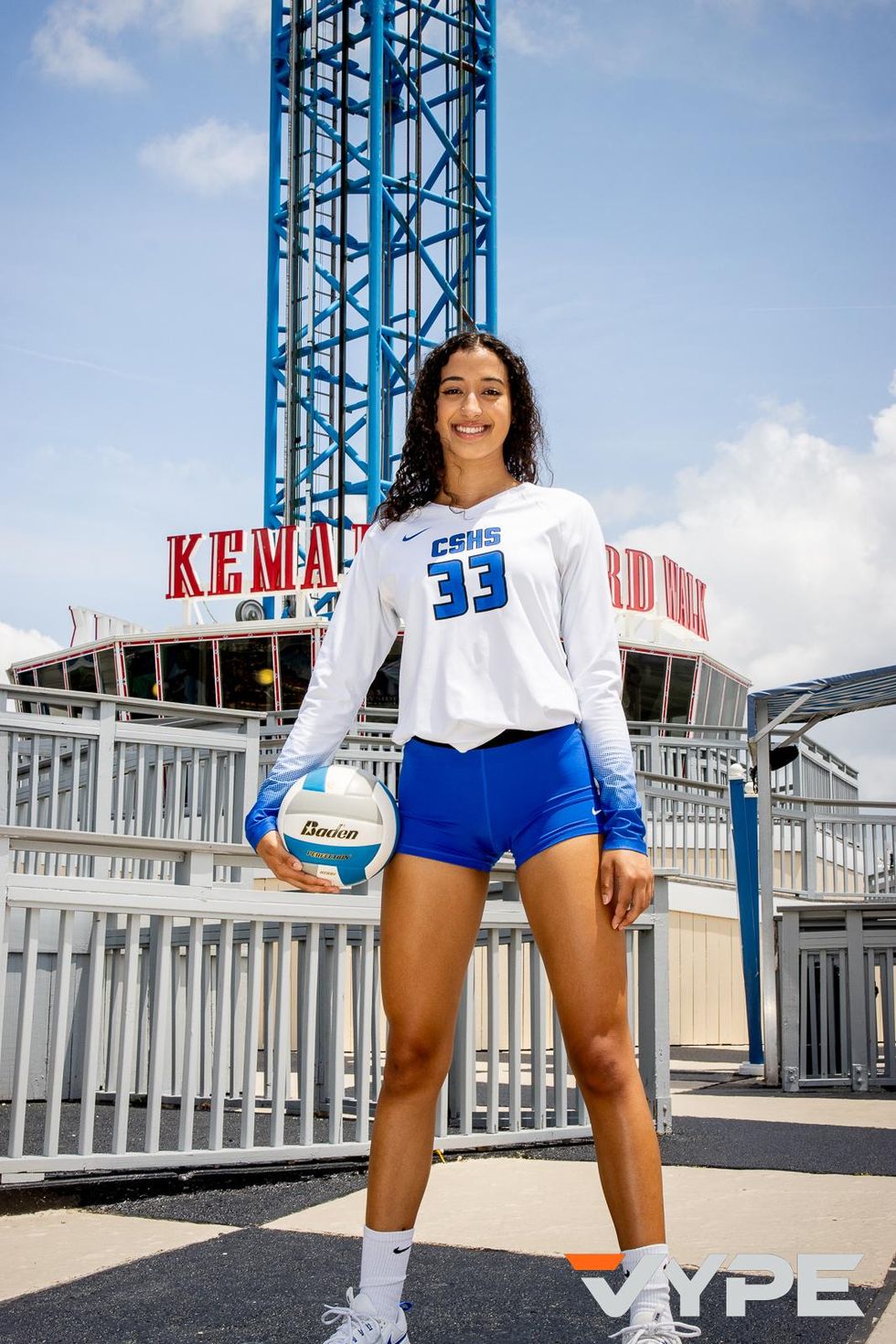 Carissa Young, Clear Springs seniorVYPE Media
>> Carissa Young, Clear Springs
Young has been influential for the Chargers as a senior leader and with her play on the court. She leads Clear Springs with 330 kills and ranks second with 65 total blocks. Young holds a 44.9 kill percentage and .302 hit percentage.
Our specialists recognize the importance of being able to maintain an active lifestyle and whether you're looking to address a joint injury, receive prompt treatment for a concussion, or simply improve your overall athletic performance, UTMB Health Orthopedics Sports Medicine is here to help.
Crystal Gooding
The Cypress Creek Cougars took on the Memorial Mustangs this weekend at Darrell Tully Stadium.
During the second quarter, Dominic Ramirez pushed through with two Cougar touchdowns leading the Cougars to a score of 14-0 at half.The Mustangs brought the competition the second half, but ultimately fell short to a final score of 28-26 Cougars. The Cougars are now 2-2 overall, and 1-0 in district play. Next week, the Cougars will take on the Stratford Spartans at Pridgeon Stadium.
Join the #VYPETEAM
Get up to date news from all over the country!