THE FALL STARS: Concordia Lutheran 2021 Fall Wrap
Jul 22, 2022
Photo by Justin Hartojo
Concordia Lutheran flexed their muscles in the fall with a playoff birth in football, a State Final Four appearance in volleyball and a strong finish in cross country.
Here are some of the headliners from the Fall.
FOOTBALL: Crusaders Finish Third in District; Elder Shines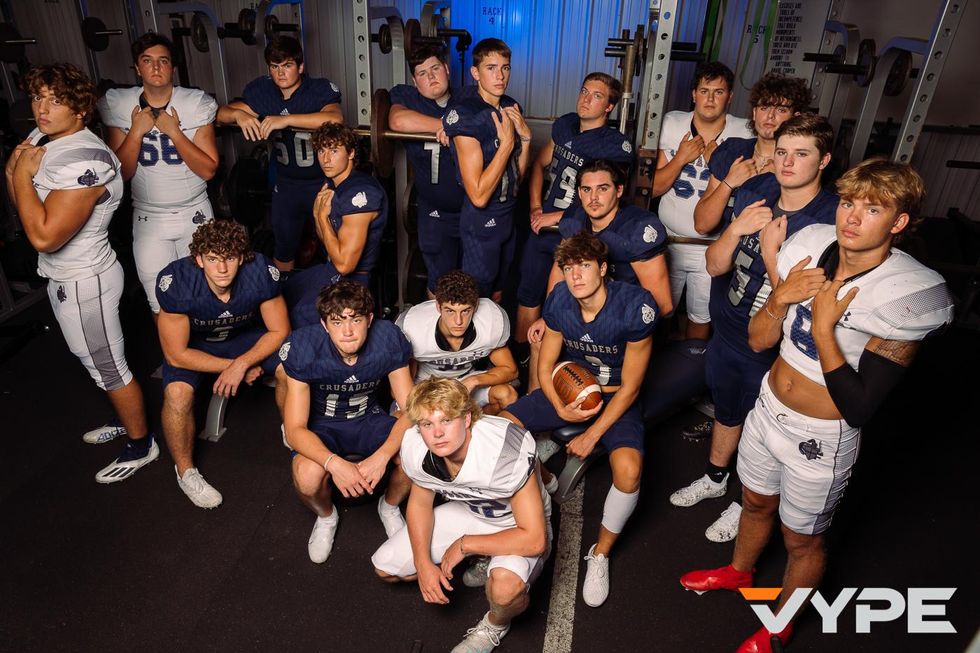 2021 CLHS Football
Photo by Justin Hartojo
THE CONCORDIA LUTHERAN CRUSADERS FINISHED THIRD IN DISTRICT 2-DI, GOING 4-3 IN CONFERENCE PLAY WITH WINS OVER ANTONIAN PREP, ST. PIUS X, SAN ANTONIO CHRISTIAN AND ST. JOHN XXIII.
The Crusaders fell to Bishop Lynch 30-7 in the opening round of the playoffs.
Concordia Lutheran was led by senior Tate Elder. The Iron Man was named to the all-state, first-team for his play at defensive back and earned a second-team, all-state nod as a running back. Elder had a decorated career in the silver and blue and will lace up the spikes for the track team this spring. Defensive lineman Peyton Smith earned a second-team, all-state selection along with linebacker Mark Shrewsbury. Hudson Yezak (Kicker) and Luke Allred (DL) were all-state honorable mentions.
Coach Bobby Lindquist retired after the season and Willie Amendola takes over the reigns of the program. Amendola won a UIL Class 5A State Title in 2012 as the head coach of the Dekaney Wildcats.
CROSS COUNTRY: Girls Continue to Build Into Power Program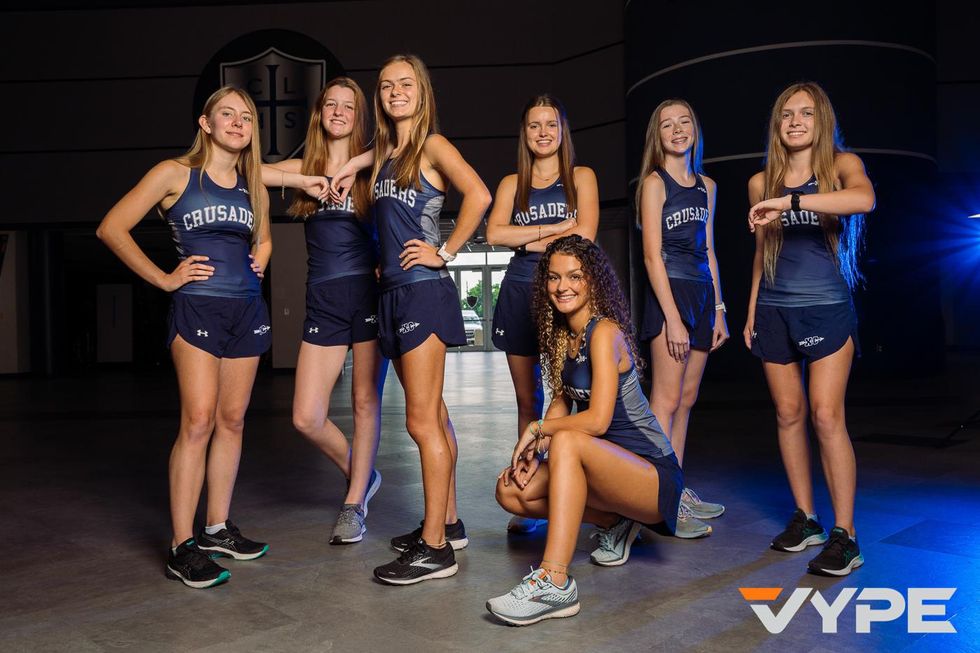 2021 CLHS Girls Cross Country
Photo by Justin Hartojo
THE CONCORDIA LUTHERAN GIRLS CROSS COUNTRY TEAM FOLLOWED UP A HISTORY-MAKING, SECOND-PLACE FINISH AT THE 2020 TAPPS STATE MEET WITH A SOLID FOURTH-PLACE FINISH IN 2021.
Led by coaches Michelle Lueveno and Jennifer Schranz, the Crusaders are building into a consistent private school state power.
Senior Ava Zindler paced Concordia Lutheran, finishing
13th overall with a time of 12:54.2. She has left a tremendous legacy and played a huge role in rebuilding the Crusader cross country program.
The future is in good hands. Four State qualifiers will return in 2022. Freshman Cara Shirley finished 19th at State, followed by sophomore Megan Groeschel (20th). Junior Jessica McGavern came in 32nd at State, while freshman Gretchen Kastenschmidt (48th) rounded out the Top 5. She is the younger sister of Lauryn Kastenschmidt, who finished fourth overall in 2020.
The 'Saders are here to stay.
CROSS COUNTRY: Boys Have Bright Future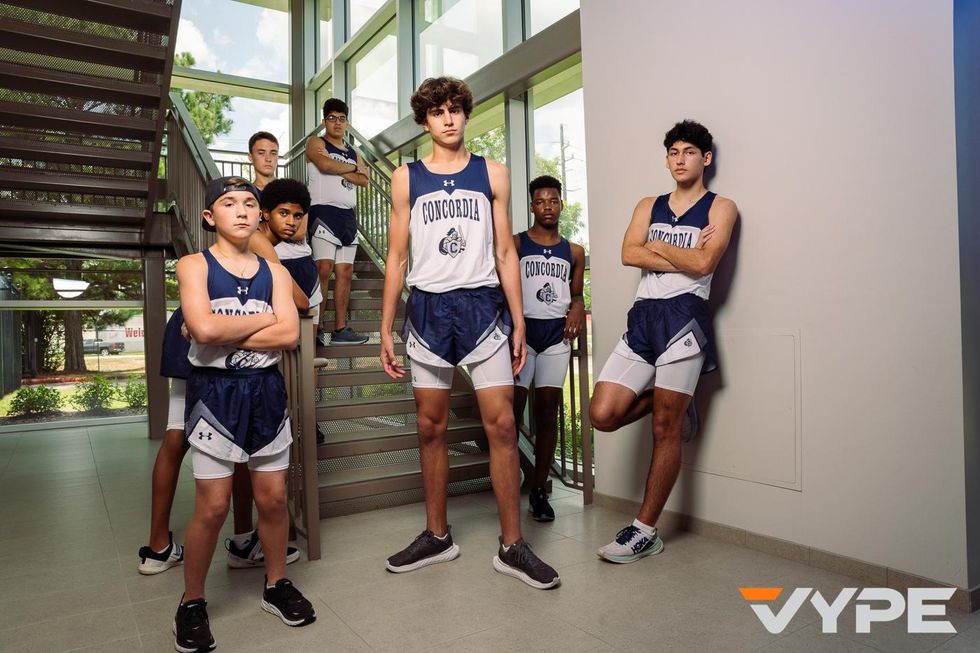 2021 CLHS Boys Cross Country
Photo by Justin Hartojo
On the boys' side, it was senior William Karim who carried the torch for Concordia Lutheran at State.
Karim finished 14th overall with a time of 17:24 in the 5K. He signed with Savannah College to run at the next level.
Following Karim was junior Matthew Kangas (37th), sophomore John Hadrick (61st), junior Gary Coates (68th), senior Ben Guidry, sophomore Joseph Lyons and freshman George Stucker.
The 'Sader boys can build off their State experience as they try and improve their times in 2022.
VOLLEYBALL: Crusaders Advance to State Semis; Says Goodbye to Keene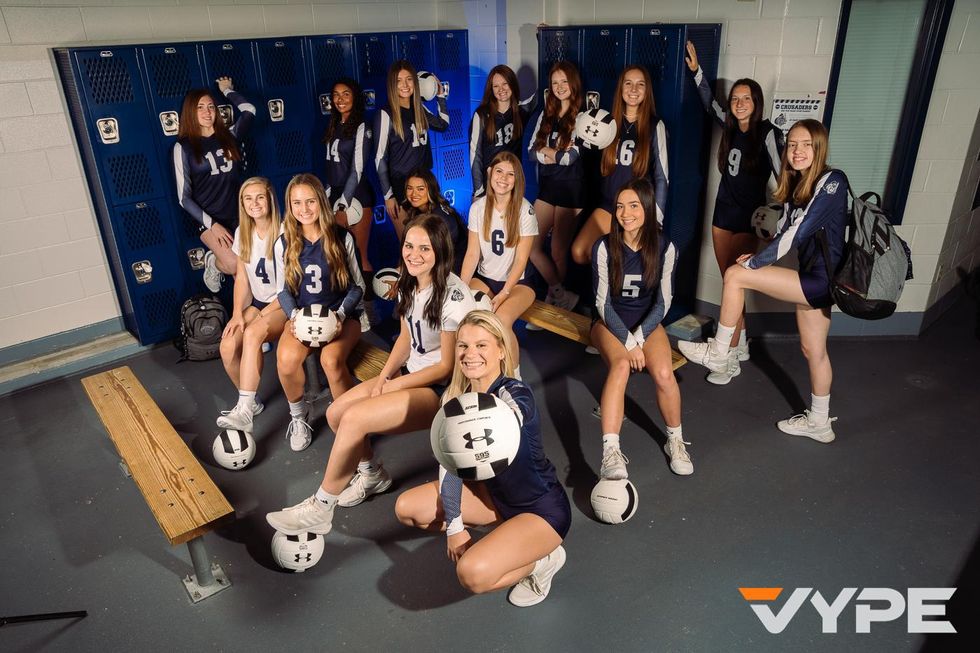 2021 CLHS Volleyball
Photo by Justin Hartojo
UNDER THE DIRECTION OF FIRST-YEAR HEAD COACH BRANDON SMELTZER, CONCORDIA LUTHERAN WENT 36-10, FINISHED SECOND-PLACE IN DISTRICT TO EVENTUAL STATE CHAMPION ST. AGNES AND FELL TO THE TIGERS IN THE STATE SEMIS IN FOUR GAMES.
Sophie Keene earned her second first-team, all-state selection as she wraps up her career at Concordia Lutheran. She will play her college ball at Baylor after leaving a tremendous legacy.
Also joining Keene with all-state honors were second-teamers Sydney Whitfield and Haley Manjack, and Adelyn Polk was an honorable mention. All four all-state selections were seniors.
Back in the fold will be Faith Wilkins and Kylie Bray, who were second-team, all-district selections.
CLICK HERE to View more photos from Concordia Lutheran