The 2020 Landry Award Finalists: A Deeper Look
Jan 22, 2021
Getty Images
Finalists have been named and voting has been underway for roughly two weeks. On January 30 at 11 pm the winner of the 2020 Landry Awards will be named during the Special Landry Awards Presentation Show on CBS 11. So, what is the Landry Award and who are the players nominated?
---
The Landry Award, named after the Dallas Cowboy's first head coach Tom Landry, was created by CBS 11 and TXA 21 in partnership with the Greater Dallas/Fort Worth Fellowship of Christian Athletes' Character and Leadership Initiative in 2010. The award recognizes the top high school football player of any position in North Texas who demonstrates leadership both on and off the field. The athlete must possess positive character and leadership attributes. The winner is chosen y a voting panel of former coaches and players, members of the media, and local leaders. There is also an online vote that counts for one vote in the panel ballot.
CBS 11 has named the finalists, so let's take a deeper dive into who they are: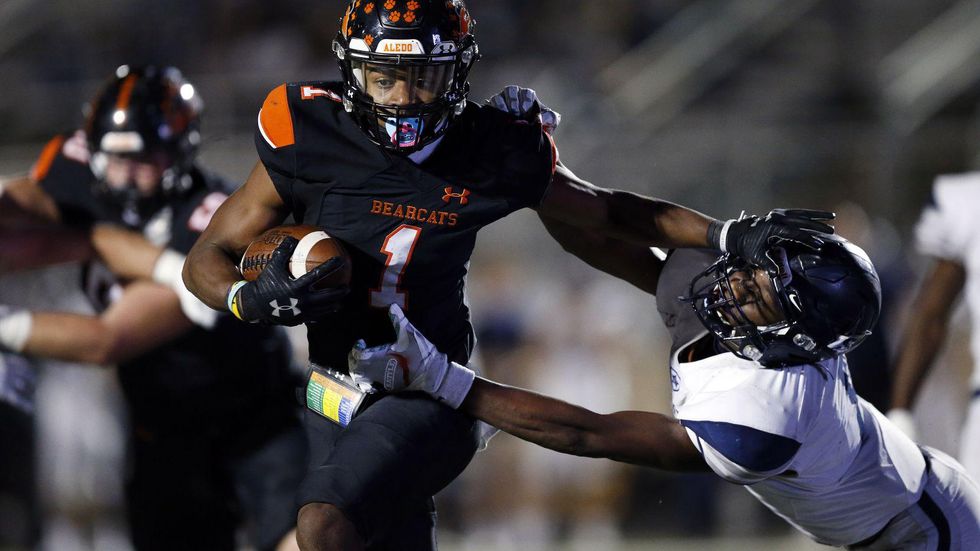 Tom Fox (Dallas Morning News)
JoJo Earle, WR, Aledo High School
An Alabama signee, Earle has been quite the force on the Aledo football team. The star wide receiver has helped lead Aledo to three consecutive state titles (2018, 2019, 2020). As a four-star prospect, Earle is ranked as the No. 11 Class of 2021 recruit in the state of Texas.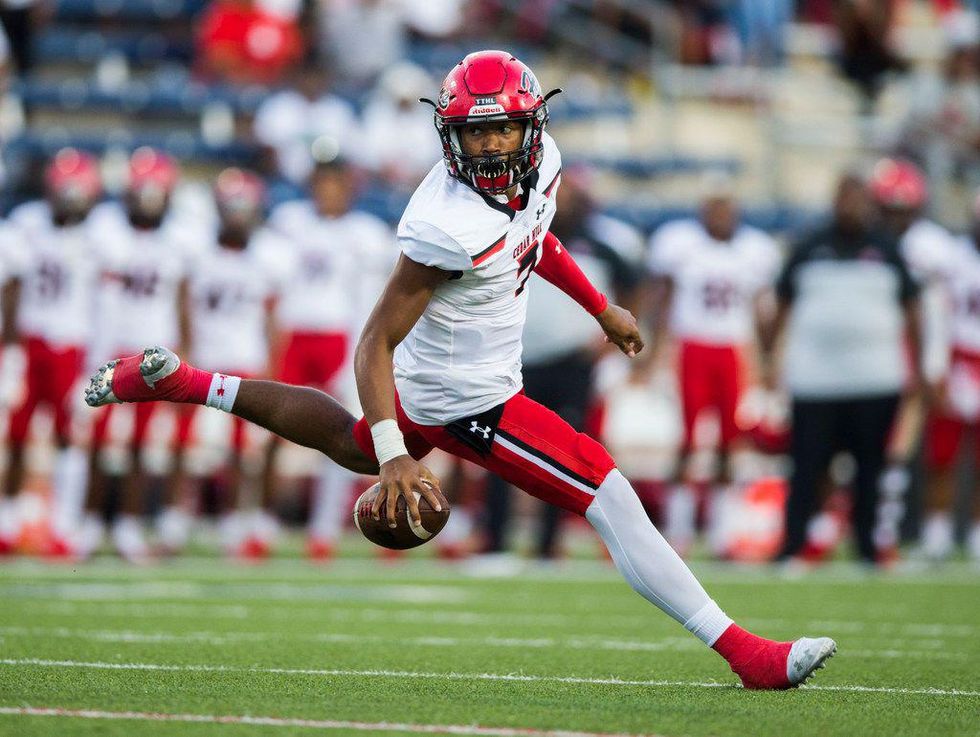 Ashley Landis (Dallas Morning News)
Kaidon Salter, QB, Cedar Hill High School
A Tennessee signee, Salter has continually led the charge for Cedar Hill football. The four-star quarterback has posted over 5,500 passing yards, over 1,600 rushing yards, and 78 total touchdowns. According to 247Sports, Salter is ranked as the No. 6 Class of 2021 recruit in the state of Texas.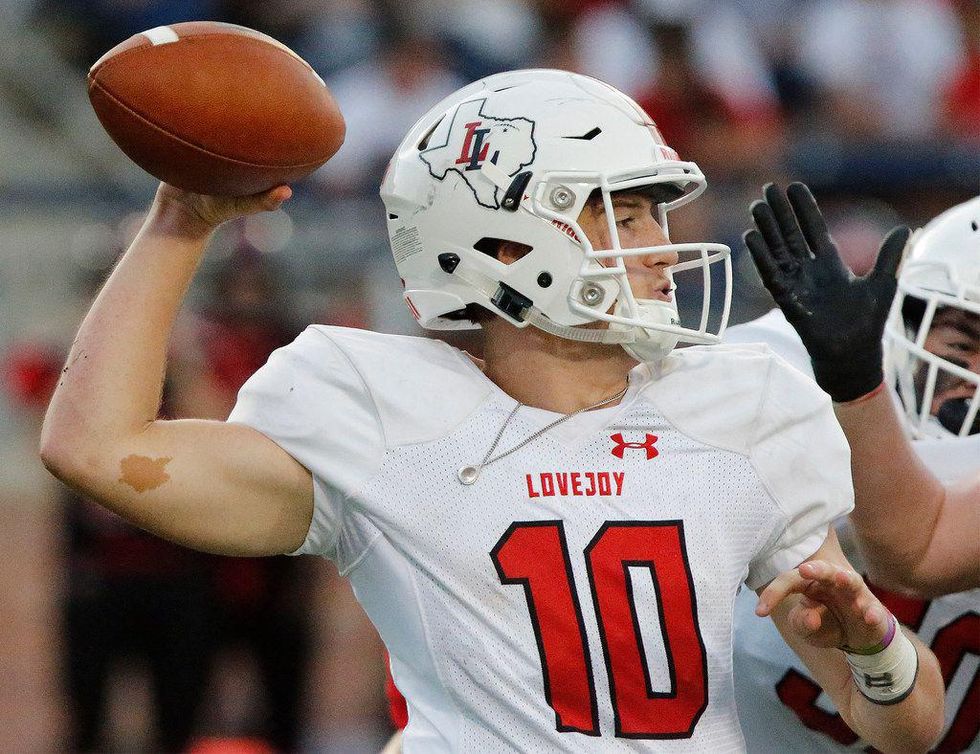 Stewart F. House (Dallas Morning News)
Ralph Rucker, QB, Lucas Lovejoy High School
Rucker posted a 68% passing completion rating during his senior season. With 3,423 packing yards, 47 passing touchdowns, and 1,044 rushing yards with 12 rushing touchdowns, Rucker continues to pull in college offers from programs like North Texas, Texas Tech, Oklahoma, Oklahoma State, and more.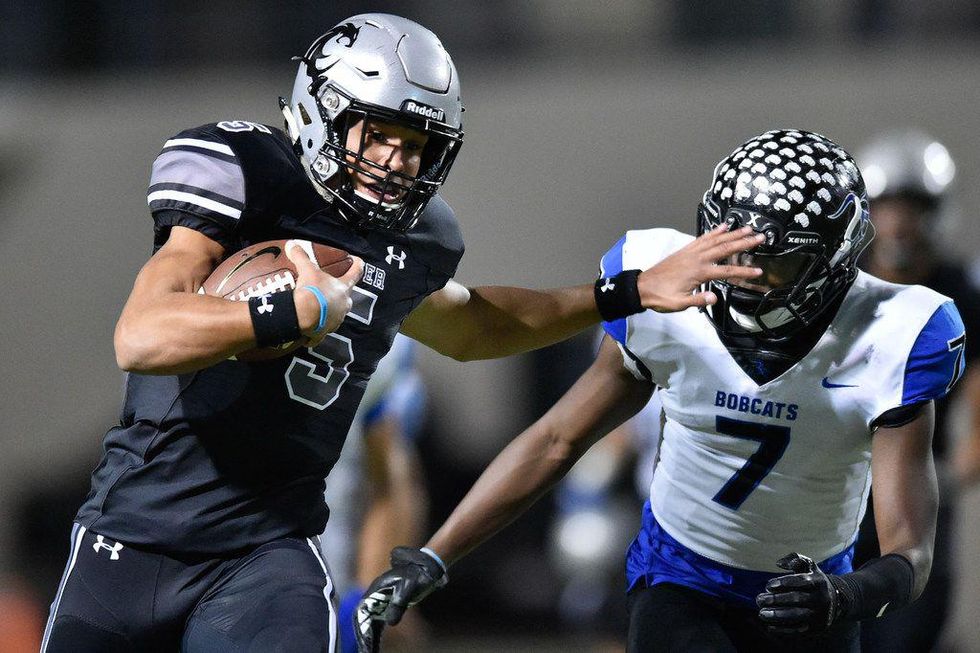 Jeff Woo (Denton Record Chronicle)
Eli Stowers, QB, Denton Guyer High School
This future Texas A&M Aggie shines bright in Denton as a four star recruit. Stowers has recorded over, 6,750 total passing yards and 65 passing touchdowns in his career. He has also recorded 3,228 rushing yards with 37 rushing touchdowns. Stowers is ranked as the No. 14 Class of 2021 recruit in the state of Texas according to 247Sports.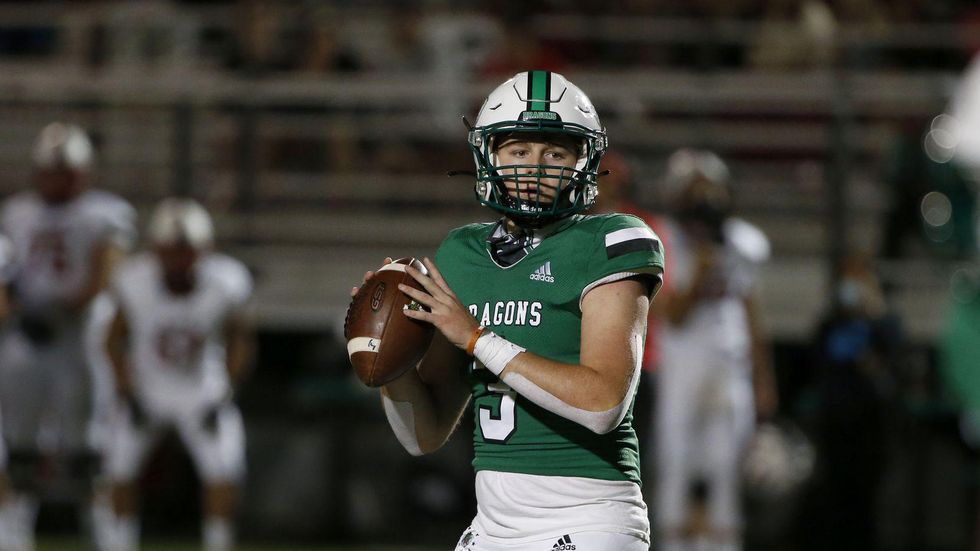 Michael Ainsworth (Dallas Morning News)
Quinn Ewers, QB, Southlake Carroll High School
This Ohio State signee is the No. 1 sought after Class of 2021 recruit in the state of Texas according to 247Sports. Ewers, a five-star recruit, has posted over 6,440 passing yards and 73 passing touchdowns. On the run, Ewers totaled over 700 yards and tallied 12 touchdowns.
Past Recipients:

2019: Jaxon Smith-Njigba, WR, Rockwall High School

2018: T.J. McDaniel, RB, Southlake Carroll High School
2017: John Stephen Jones, QB, Highland Park High School
2016: Kennedy Brooks, RB, Mansfield High School
2015: Jett Duffey, QB, Mansfield Lake Ridge High School
2014: Kyler Murray, QB, Allen High School
2013: Myles Garrett, DE, Arlington Martin High School
2012: Jake Oliver, WR, Jesuit High School
2011: Johnathan Gray, RB, Aledo High School
2010: Johnathan Gray, RB, Aledo High School