14-5A Division II Football Preview: Tivy Primed For Deep Playoff Run
Aug 30, 2019
2019 14-5A Division II Projected Finishes
Kerrville Tivy Antlers
Boerne Champion Chargers
Alamo Heights Mules
Medina Valley Panthers
Lockhart Lions
Uvalde Coyotes
San Antonio Memorial Minutemen
San Antonio Kennedy Rockets
Preseason Awards
MVP: Kerrville Tivy QB Cole Miears
Defensive MVP: Kerrville Tivy LB Cole Mixon
Sleeper Team: Lockhart
The Prospectus
Kerrville Tivy used district battles to win the UIL 14-5A Division II district crown and advance to the UIL 5A Division II Region IV semifinal in 2018, but plans to go even further in the 2019 postseason. The Antlers will have 12 returning starters and a loaded roster that includes quarterbacks Cole Miears and Trapper Pannell, receivers Brooks McCoy and Colten Drake, defensive backs Race Risinger and Coleson Abel, linebacker Cole Mixon, Georgia kicker commit Jared Zirkel and defensive lineman Gonzalo Hernandez.
Boerne Champion only won seven games and advanced to the UIL 5A Division II bi-district round in 2018, but has a strong group of athletes to achieve more in 2019. The Chargers have nine returning starters and a quarterback in Luke Boyers that is committed to TCU baseball. Other notable talents include linebackers Lake Schara and Brant Gault, defensive back Bowen Fjord, offensive lineman Harrison Moskal and running back Tamari Jenkins.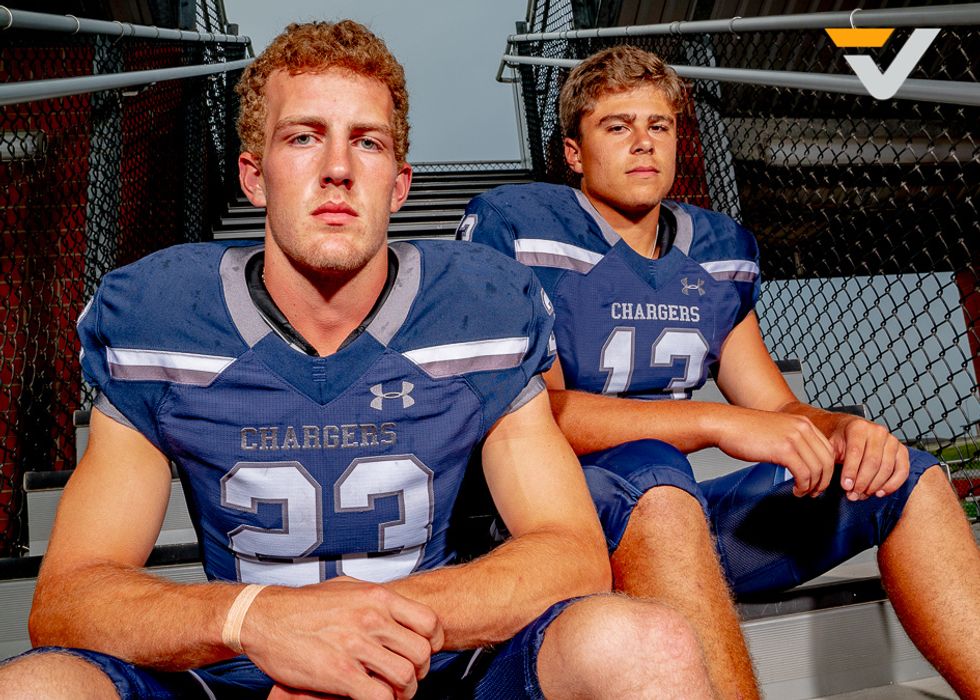 Photo by VYPE Media's Bradley Collier.
Alamo Heights won eight games and advanced to the UIL 5A Division II area round in 2018, but lost a key contributor in graduate and current Louisiana Tech football player Maki Carabin. The Mules need big seasons from two-way linemen Curtis Gunn and Henry Bell, receivers Aaron Proctor, tight end Jack Seger, defensive back Josh Galindo and linebacker Gage Maples to top last year's success.
Medina Valley graduated multiple college football recruits from its 2018 run to the UIL 5A Division II bi-district round, but its 10 returning starters will keep it in the running for another playoff appearance in 2019. The Panthers still have running backs James Gipson and Kaiden Hernandez, quarterback Charlie Marsh, linebacker Grant Snider, offensive lineman Spencer Payne and defensive lineman Trace Ferguson.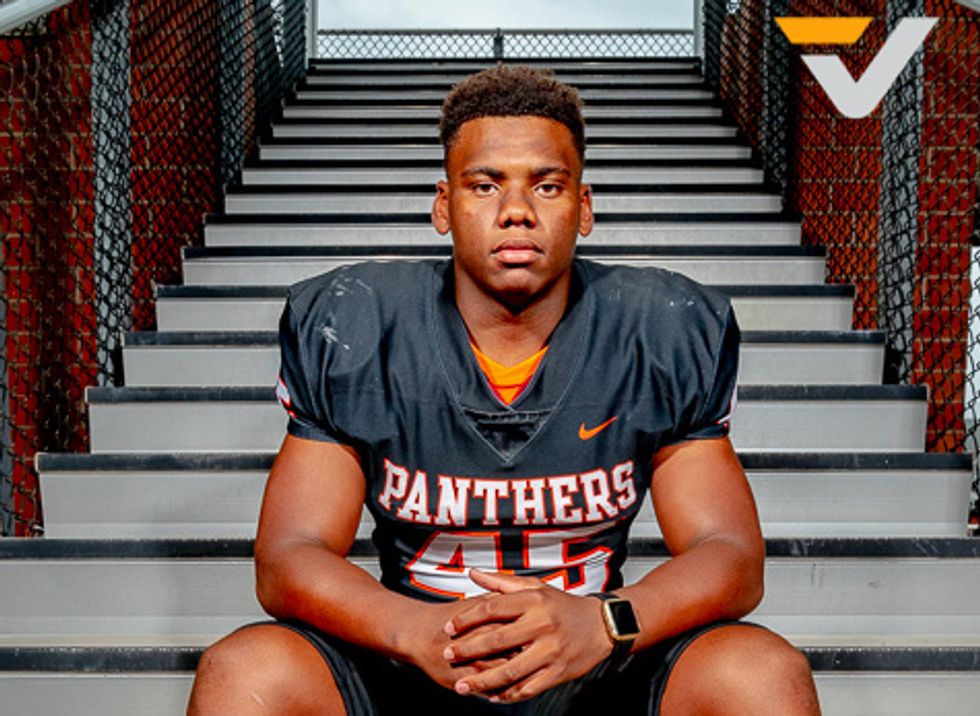 Photo by VYPE Media's Bradley Collier.
Lockhart finished the 2018 season with a .500 record, but its 11 returning starters will keep it in the playoff race in 2019. The Lions will lean on defensive backs Devon Dillard-Williams, Alex Thompsen, Caleb Jennings and Jayden Garza, and have other notable talents in running backs Noah Garcia and Jordan Garcia, defensive linemen Elijah Sanchez and Tino Gonzales, quarterback/receiver Jackie Edwards, running back/receiver Daetron Ellison, linebacker Eddie Tucar and offensive lineman Isaiah Samaripa.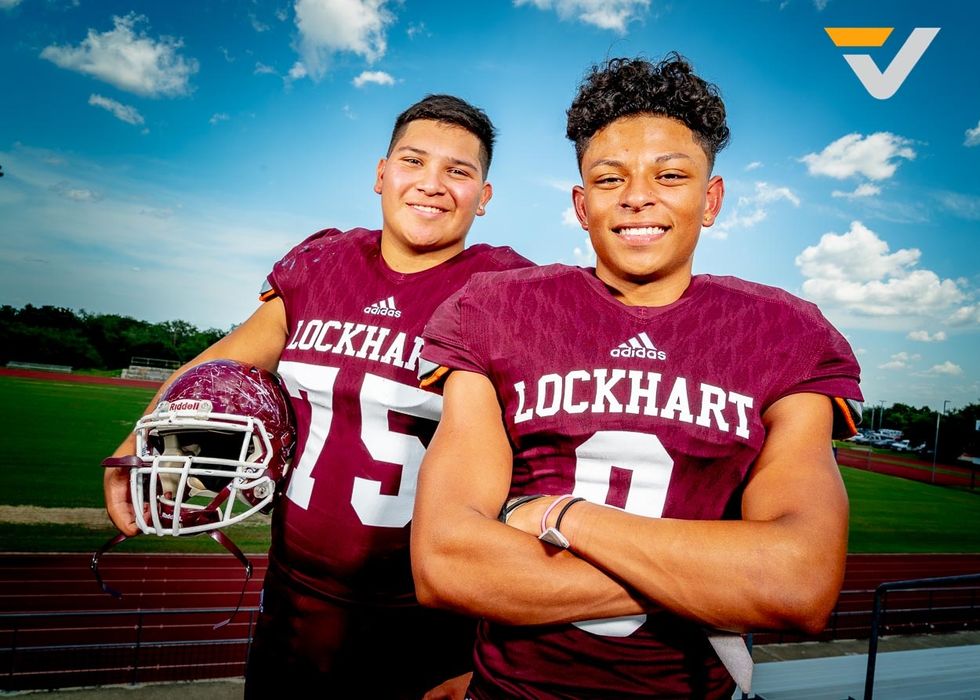 Photo by VYPE Media's Bradley Collier
Uvalde won a pair of games in 2018, but its 14 returning starters can put it in a position to win more contests in 2019. The Coyotes have notable players in running backs Sotero Martinez and Joel Valdez, linemen Majik De La Garza and Peyton Carnes, defensive back Ryan De La Cruz, receiver D'Andre Carroll, tight end Jackson Taylor and linebacker Jacob Albarado.
San Antonio Memorial won a single game in 2018, but its 11 returning starters is a good starting block for the 2019 season. The Minutemen still have quarterback Joel Lozano, receiver Alan Hernandez, defensive back Rene Jimenez, linebacker/defensive lineman Nathan Palacio, linebacker Jimmy Trevino and offensive lineman Angel Banderas on their roster.
San Antonio Kennedy finished the 2018 season with a victory and only has seven returning starters in 2019. The Rockets need big performances from linebacker/fullback Fernando Sandoval, running back Nathan Martinez, receiver Ted Carrillo, defensive lineman Tony Ruiz and defensive backs Greg San Miguel and Eulalio Magallanes.
For more sports coverage, follow Thomas (@Texan8thGen) and VYPE (@VYPEATX/@VYPESATX) on Twitter.
Looking to get more involved? Check out ShopVYPE for fresh gear that supports local schools and the VYPE U Ambassador Program. To sign up for the VYPE U Program, apply at VYPEU.com.
Keep reading...
Show less