What's Inside: VYPE St. Pius X Spring Edition
Feb 07, 2020
The spring sports season is upon us and for St. Pius X High School that means a really busy time of the year.
Of course, baseball, softball, track, golf and tennis are happening but at St. Pius X it goes beyond that. Add in rugby, boys lacrosse and girls lacrosse to the mix.
The 2020 VYPE St. Pius X spring edition magazine covers all of those sports with amazing articles and photos throughout the 40-page book. This is a must-get!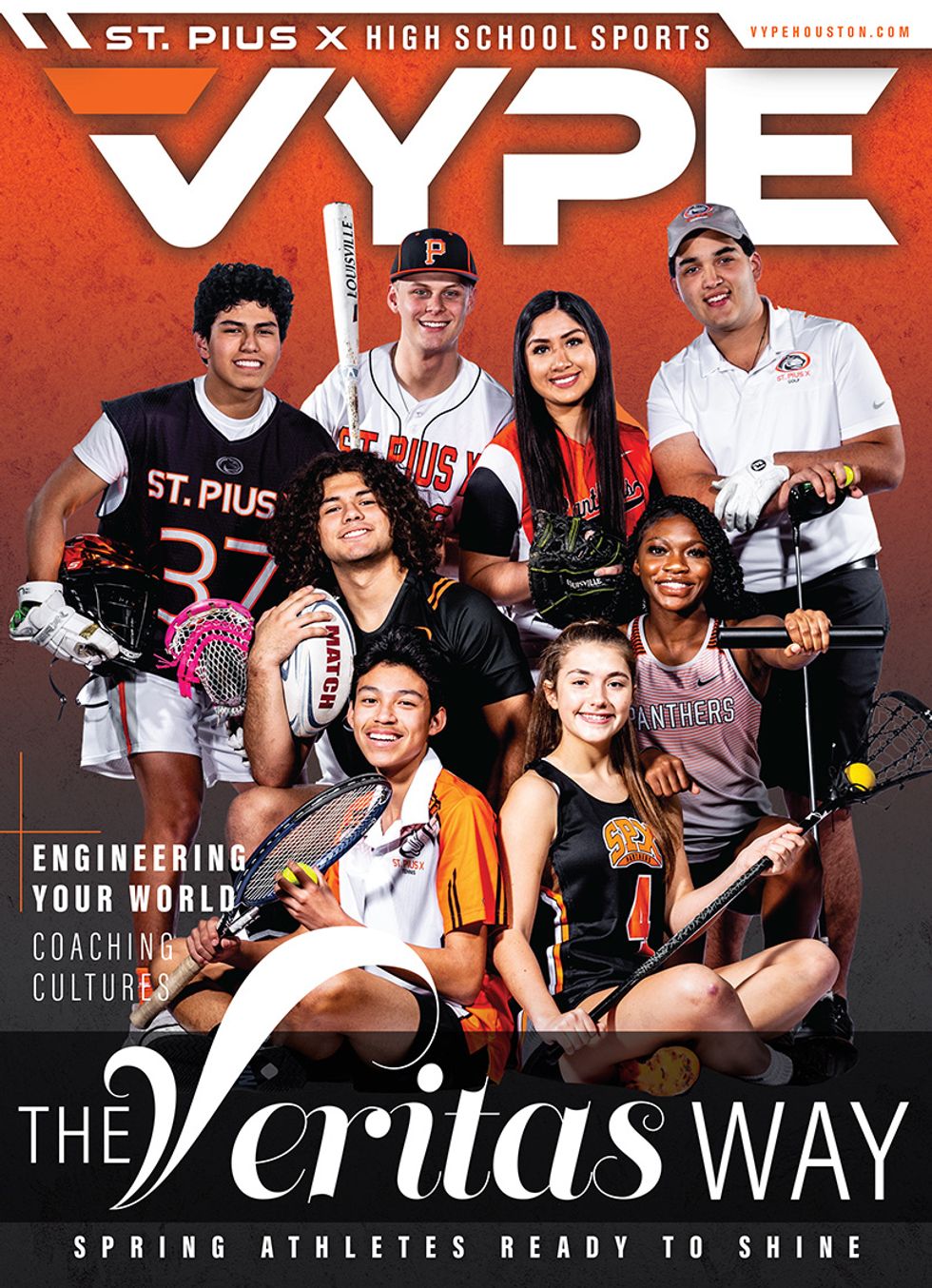 Some of the features include St. Pius X baseball coach Mike Evans' journey from being drafted in the 1993 MLB Draft to now coaching the next generation. Also, VYPE sat down with St. Pius X softball star Emily Dear and got her story on her journey to eventually committing to UTSA softball and we dove into the Engineering Your World program where students get real-life experience in the engineering field in high school.
This magazine is full of great stories and photos and is available now at St. Pius X High School! Be sure to purchase your copy today.
Click the video below to see the behind the scenes from the 2020 VYPE St. Pius X Spring Media Day!
Keep reading...
Show less