Week 9 DFW #TXHSFB Preview
Oct 24, 2019
Only two games this week and it has me in 7-6A, or better known as the "District of Doom," which will be my first time seeing any game play out in this district in my five years of being part of Texas high school football.
---
THURSDAY: #4 DeSoto vs. Mansfield Summit.
Game Number 1 this week is a battle of the first-place DeSoto Eagles against the third place Mansfield Summit Jaguars.
Game Details
Time: 7:00 p.m.

Day: Thursday, October 24
Location: Vernon Newsom Stadium (Mansfield, Texas)
Previous meetings: DeSoto won 40-21 (2018)

Previewing DeSoto (7-0, 4-0)
The swagger that carried the program during Claude Mathis' first tenure with the program, which became a dominant force throughout the state, seems to be back for DeSoto, which sits at No. 4 in our rankings, and 10th in the state.
DeSoto has been dominant in district play, averaging 53.8 points a game (nearly 7 points better than non-district), and it all starts with junior quarterback Samari Collier, who has racked up 1,762 yards (6th in the area in 6A) and 25 touchdowns (2nd in the area in 6A) this year. He's also added 308 rushing yards, posing as a true dual-threat quarterback for DeSoto.
In terms of yards per game for passing and running, DeSoto has nearly a 2-1 split, but breaking down the stats show the team capable of getting many players involved, which creates nightmares for defenses to keep up with. Five players have 28 or more rush attempts and DeSoto has 14 players credited with a reception this year.
With the increase in scoring, the defense is on the field more and giving up more yards in district play than it was during non-district. The unit is giving up an average of 322.8 yards a game in district play but holding teams to just 16 points per contest.
The best thing that's happened for DeSoto has been its ability to take better care of the ball the last four games. In non-district, the Eagles gave up the ball 7 times in three games (2.3/per) but only three times during the four district games (0.8/per) all while taking the ball away more often.

Previewing Mansfield Summit (6-1, 3-1)
Summit was riding high through its first five games and then was brought back down to reality when it lost to Cedar Hill two weeks ago, 49-21. A game in which Summit turned the ball over four times, which was just one less it had given up total to that point.
Summit is a team that want to have balance throwing and running the ball. On the year, the team averages 212.9 yards passing and 195 yards rushing. However, despite a 3-1 district record, Summit has seen its points per game and yards per game (both passing and rushing) drop from the levels it was at during non-district.
In the first three games, Summit was scoring 40.7 points per and netting 481 yards of offense. Since then, it's gone to 28.8 points and 353 yards a game.
Kainen McKinney and Jaydon Lott are the catalysts for Summit this year. McKinney has thrown for 1,142 yards and 14 scores as well as rushed for 231 yards and another five touchdowns. Lott leads the team with 113 carries for 717 yards and has four scores to his ledger.
But because of the offensive output dips during district play, Summit is playing tighter games early on - omitting the shutout win over Grand Prairie. In the other three games, the offense is only generating 9.3 points in the first half, while opponents are scoring 16.3

Previewing the Game
On the surface, DeSoto just seems like too much to handle for Summit. It's averaging nearly 17 points and 154.4 yards per game, and DeSoto seems to be playing much better ball than Summit at this moment. In the two common opponents - Mansfield and Grand Prairie - DeSoto won by an average of 48.5 to 12 and Summit won with an average of 36.5 to 10.5.
The Summit game against Cedar Hill was the litmus test for Summit, and it failed pretty spectacularly. Cedar Hill had a 42-7 lead after three quarters and racked up yards at will against the Summit defense. DeSoto's only had one game where it gave up more than 400 yards and it still won by 35 points.
I think it's inevitable for DeSoto to enter its regular-season finale with Cedar Hill undefeated, so I see the Eagles flexing its muscle over Summit in this one fairly easily.

Prediction: DeSoto 42, Summit 17

Follow @iamspeters for live updates of this game.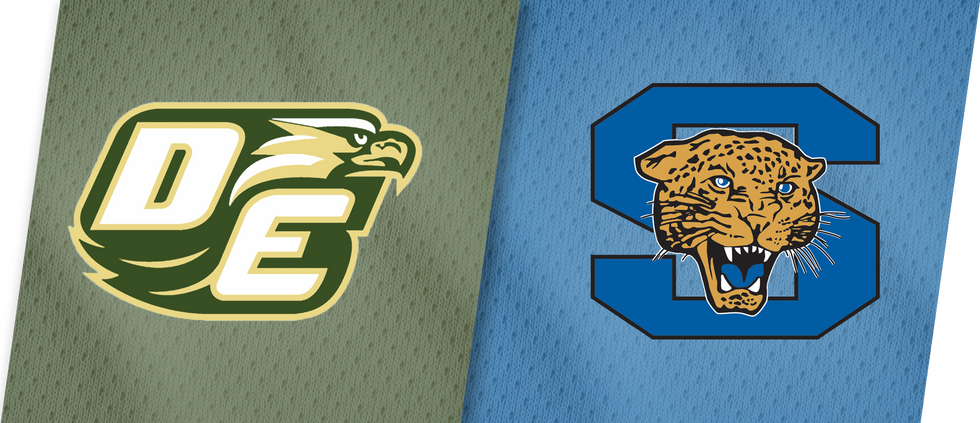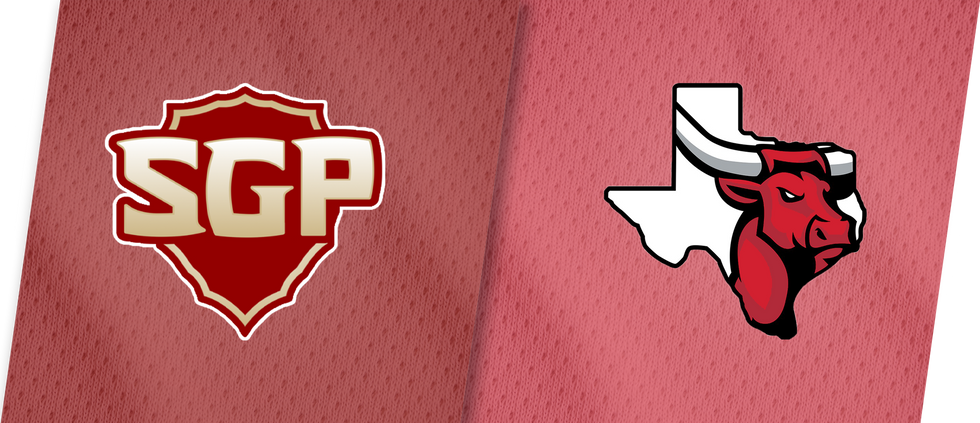 Other notable Week 6 DFW #TXHSFB games
THURSDAY
10-6A: Lakeview Centennial (5-2, 3-1) vs. Sachse (5-2, 3-1)

7-5A DI: John Tyler (3-4, 3-0) vs. McKinney North (7-1, 4-0)
8-4A DI: Alvarado (5-2, 3-0) vs. Dallas Hillcrest (6-2, 2-2)

FRIDAY
5-6A: Keller Central (6-1, 3-1) vs. Southlake Carroll (7-0, 4-0)
6-6A: FM Marcus (6-1, 4-0) vs. Flower Mound (5-2, 3-1)
4-5A DI: Colleyville Heritage (4-3, 3-1) vs. Grapevine (5-2, 3-1)
5-5A DI: The Colony (6-1, 3-1) vs. Frisco Wakeland (4-2, 2-2)

6-5A DI: Lancaster (6-1, 4-0) vs. Mansfield Timberview (5-2, 4-0)
5-5A DII: Midlothian (5-2, 3-2) vs. Burleson (5-3, 3-3)
6-5A DII: Dallas Seagoville (6-1, 4-0) vs. Dallas SOC (5-2, 3-1)
4-4A DI: Gainesville (7-0, 2-0) vs. Springtown (6-1, 1-1)
6-4A DI: Castleberry (5-2, 2-1) vs. Fort Worth Dunbar (2-5, 2-1)
7-4A DI: Melissa (5-2, 3-0) vs. Argyle (7-0, 3-0)
8-4A DI: Dallas Carter (5-2, 2-1) vs. Dallas Hutchins (4-3, 2-1)
9-4A DI: Crandall (5-2, 3-0) vs. Midlothian Heritage (5-3, 2-0)
3-4A DII: Aubrey (3-4, 2-0) vs. Iowa Park (6-1, 2-0)
5-4A DII: Sunnyvale (7-0, 2-0) vs. Dallas Roosevelt (4-3, 1-1)
6-3A DI: Dallas Madison (6-1, 2-0) vs. Malakoff (5-1, 1-0)
TAPPS D1-D1: Fort Worth Nolan (7-0, 1-0) vs. Midland Christian (4-3, 1-0)

TAPPS D1-D2: Bishop Dunne (4-3, 0-1) vs. Bishop Lynch (3-3, 0-0)
TAPPS D1-D2: Parish Episcopal (5-1, 1-0) vs. Prestonwood (6-1, 1-0)
TAPPS D2-D2: Dallas Christian (6-0, 1-0) vs. TC-Cedar Hill (5-1, 0-0)