VYPE Private School Volleyball Preseason Rankings
Jul 25, 2019
Bradley Collier/VYPE
Who is the best in Houston?
It is time release the VYPE Private School Volleyball Preseason Rankings as we count down to the 2019 season. Last year St. John's won the SPC Championship and will try to go back to back for the first time since the 1980's.
So, who comes in at No.1?
Check out the full rankings below.
---
1) Concordia Lutheran Crusaders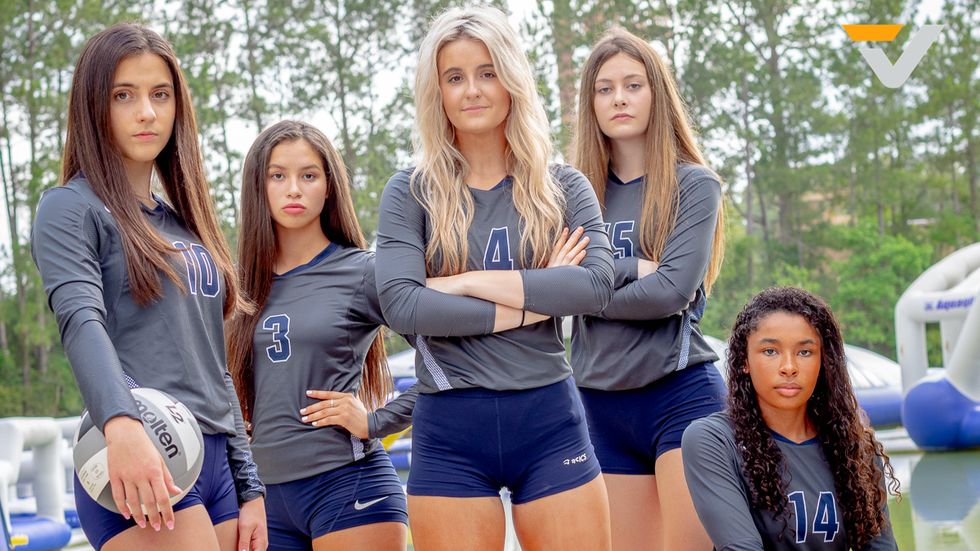 Chloe Vartanian, Gabriela Mansfield, Brooke Frazier, Sophia Keene and Sydney Whitfield, Concordia Lutheran
Photo by Lily Cox / VYPE
Concordia Lutheran reached the final match of the season in 2018, but fell short in the TAPPS 6A State Championship. The Crusaders lost in five sets, falling by just two points in the final set. Being so close to hoisting a trophy has fueled Concordia Lutheran through the offseason after a 46-9 mark. Looking towards this season, the Crusaders bring back six starters, including Baylor-commit Sophia Keene and Texas A&Mcommit Brooke Frazier ..... WATCH FOR FULL TEAM PREVIEW NEXT WEEK.
2) Episcopal Knights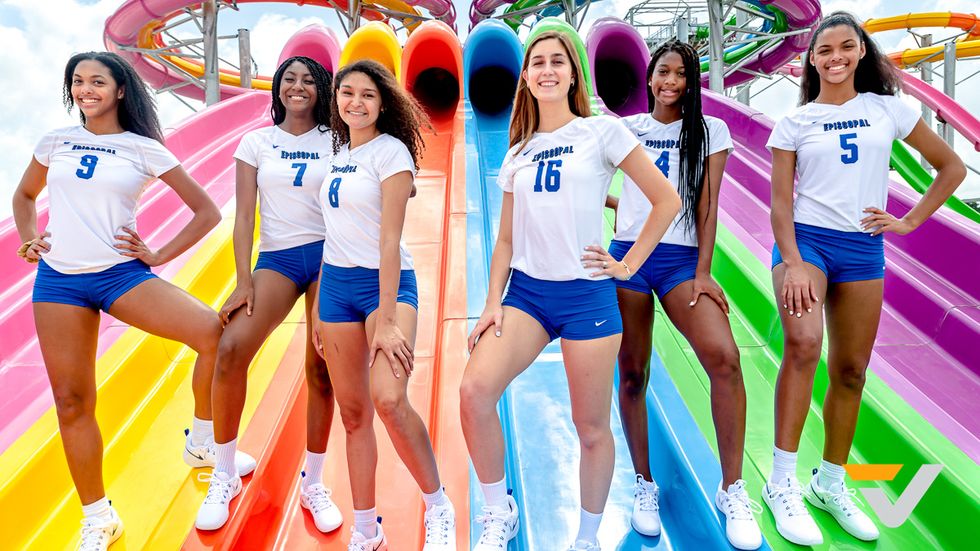 Cimone Woodard, Morgan Perkins, Trinity Watts, Brennan Howell, Sania Petties and Bria Woodard, Episcopal
Photo by Jamey Wright/VYPE
The quest for its first back-to-back title runs for Episcopal since the late 90s was halted by St. John's in the SPC Championship game. But now, the Knights are reloaded and ready for a run at the title again. Five starters return from the squad that went 39-7 a year ago. A few of the key pieces returning include All-SPC selections Brennan Howell and Trinity Watts (Liberty-commit) ... WATCH FOR FULL TEAM PREVIEW NEXT WEEK.
3) St. John's Mavericks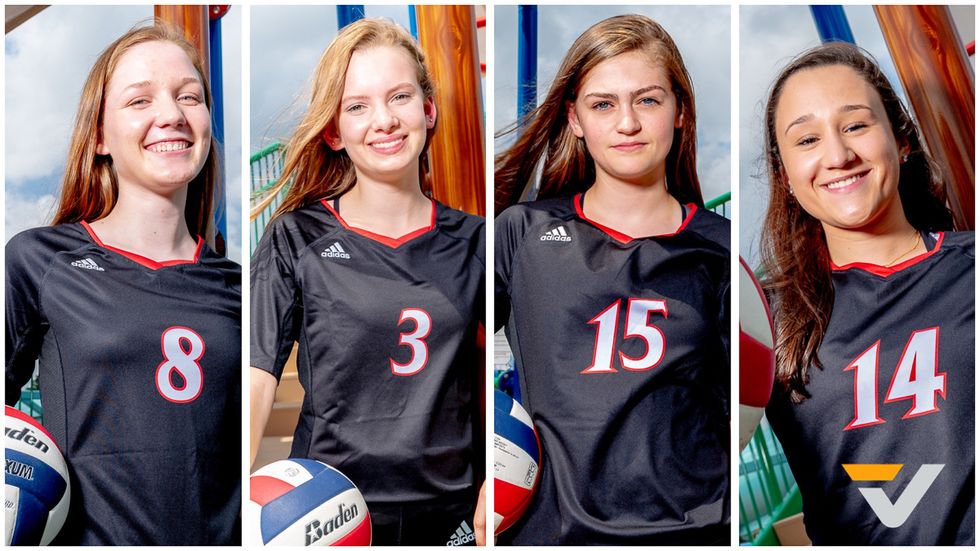 Celia Adams, Ana Rodriguez, Nova Manning and Savannah Farmer, St. John's
Photo by Bradley Collier/VYPE
It was a memorable first year for Shelbi Irvin at St. John's. The Mavericks went an impressive 22-10 overall, beat Episcopal in the final match of the year and won the SPC Championship for the first time since 2009. The title marked the 15th in program history but just the second since 1987. This championship run comes after St. John's lost its top player, Kennadie Jake-Turner to UConn. The Mavericks were led by All-SPC selections Alexandra Lewis (setter), Celia Adams (outside hitter) and Nova Manning (libero) ... WATCH FOR FULL TEAM PREVIEW NEXT WEEK.
4) St. Agnes Tigers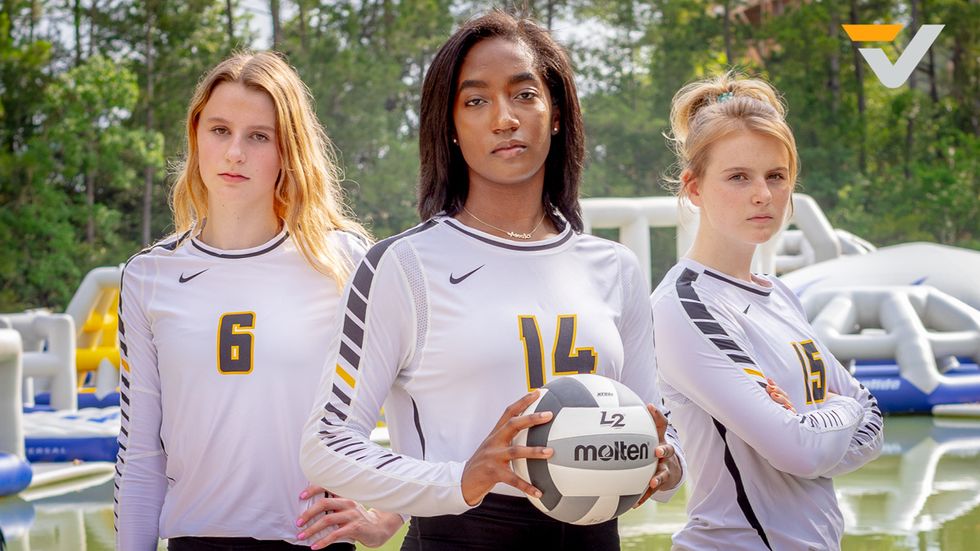 Sahara Maruska, Sophie Agee, Brooke Middleton, Izzie Agee and Julia Bradshaw, St. Agnes
Photo by Lily Cox/VYPE
It will be a new era for St. Agnes heading into this fall. Cydryce McMillian takes over as the Tigers' head coach and brings back a solid lineup to draw from. Returning six starters will help McMillian try to get this team back to the playoffs for what would be a 21stconsecutive season. The leading Tiger coming back is Rice-commit Sahara Maruska ... WATCH FOR THE FULL TEAM PREVIEW NEXT WEEK
5) Northland Christian Cougars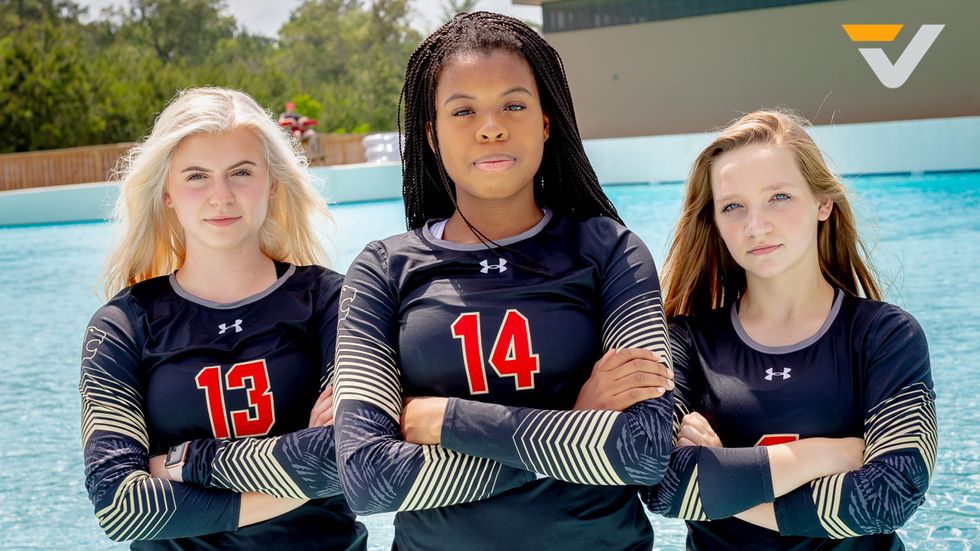 Nicole Berkeland, Aimee Ajayi and Heidi Gidden, Northland Christian
Photo by Lily Cox / VYPE
In Aimee Langlois' first season, she had Northland Christian playing for a state crown. Heading into her second year at the helm of the program, which has made the playoffs in seven-consecutive seasons, Langlois has some solid pieces coming back amongst her five returning starters. Aimee Ajayi leads the group with 339 kills and 218 digs from a year ago ... WATCH FOR THE FULL TEAM PREVIEW NEXT WEEK.
Others to Watch: Cypress Christian, The John Cooper School, The Woodlands Christian Academy, Fort Bend Christian Academy, Houston Christian, Kinkaid, Lutheran South, Katy St. John XXIII, St. Thomas Episcopal