Doug Brown (VYPE)
The Lake Creek Lions had an impressive season in 2023.
After an impressive regular season, which saw the Lions finish second in District 21-5A (11-3), Lake Creek reached the Regional Quarterfinals of the UIL postseason before falling to Pflugerville Hendrickson to finish the season with an overall record of 25-10.
Four starters return for coach Sarah Simmons' squad, led by first-teamers Chaney Spencer and Mak Golden. Senior Corie Clark runs the point on the court and was also a first-teamer a year ago.
"We have great perimeter shooting that will open up driving lanes," Simmons said. "We have to pressure on defense and attack on offense."
Bradley C. Collier (VYPE)
SEVEN LAKES IS HOME TO ONE OF THE MOST PREMIER BALLERS THE STATE OF TEXAS HAS SEEN IN RECENT MEMORY.
As the top-ranked female player in Texas, as well as being 10th overall in the nation, senior forward Justice Carlton is in a league of her own. Despite her status, she stays modest.
"It's super humbling and a blessing," said Carlton. "Girls walking around, little kids who I see are looking up to me, it's just an experience that I never thought would be in my life."
Considering her proficiency on the court, it might come as a surprise that basketball wasn't always Carlton's game.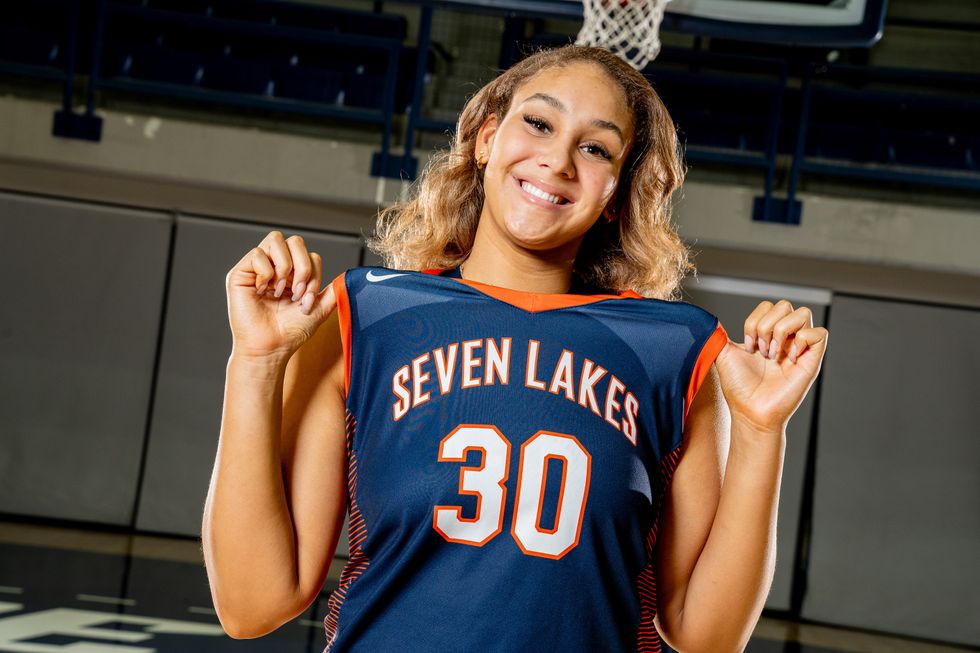 Bradley C. Collier (VYPE)
"Honestly, I didn't always think I'd be playing the game," she laughed. "I played soccer my whole life, and I didn't start playing basketball until about sixth grade. When we moved here from Austin, I finally picked up a basketball and eventually I got pretty good at it, which kept pushing me to want more."
However, it would seem that it was meant to be since hoops has been part of the family business.
Justice's mother, Kacy Carlton, is the assistant basketball coach for her team at Seven Lakes. Mom also has some game, starring at Baylor, playing in the WNBA and in Europe. Additionally, Carlton's younger sister Madison joins her on the court.
"Being with both of them is the best possible situation for me," Carlton said. "It's nice to have my Mom there, knowing the plays and I can always go to her when needed. The same goes for my sister. There's already an established relationship with us, which makes this experience that much more awesome."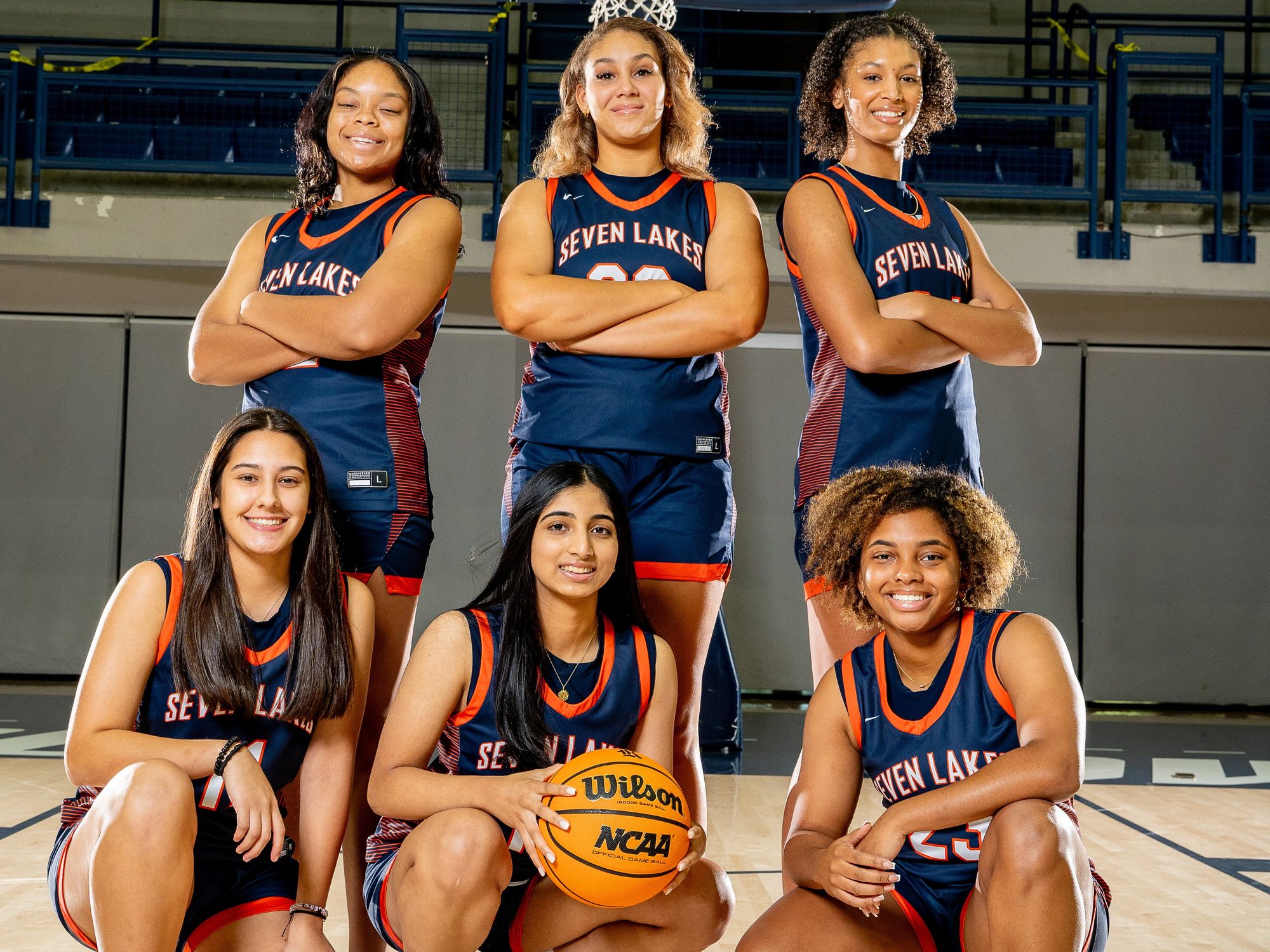 The stars of 2023-24 Seven Lakes Girls Basketball Bradley C. Collier (VYPE)
Carlton will soon be moving back to Austin after the season, where she will play for the University of Texas. After her recent experience with injuries, the Seven Lakes senior already has a plan for her future there.
"I think I want to go into the Health Science field and minor in Business," she said. "I want to do my own practice with physical therapy. It's a lot of school but it's what I've always wanted to do, especially after my ACL injury in July and going through rehab."
Since she's almost finished with the rehabilitation process, Carlton expects to return to the court in December, where she'll headline a Seven Lakes team that has its eyes set on a State Championship.
"I'm really going to put it all out there this year," said Carlton. "I'm excited to come back to play with my sister and the rest of the girls. I've grown up with all these girls – we were all on the same AAU team. We're going to leave it all on the floor for our last run, and that's crazy to think about."
VYPE caught up with Cypress Christian School Swim Coach Tom Nugent at the Cypress Christian School 2023 Winter Media Day, discussing the upcoming season and more!

Check out the interview below!
Join the #VYPETEAM
Get up to date news from all over the country!