Bradley Collier (VYPE Media)
Plenty of Dallas-Fort Worth area teams are vying for their chance at playing in the UIL State Championship game. Some of those teams are facing off against each other in the semifinals. Reigning state champion Dallas South Oak Cliff and Argyle are going head-to-head in the UIL State Semifinals on Friday. VYPE DFW lays out what fans can expect from these two programs!
South Oak Cliff Bears (11-3, 6-0)
After winning the state championship last season, the Bears had a rocky start to their 2022 campaign. Posting three-straight losses against Duncanville, Lancaster, and DeSoto to open their season, many people were wondering where the confident and determined team was that just won a state championship. Without hesitation, the Bears took on the rest of their schedule and proceeded to defeat the rest of their opponents with big victories over the likes of Dallas Spruce, Dallas Kimball, Seagoville, and more. South Oak Cliff allowed only one team to score against them in district play while shutting out five others.
Led by the likes of Danny Green Jr, Jamyri Cauley, Tedrick Williams, Joshua Manley, Corinthean Coleman, Brandon Jones, Billy Walton, William Little, David Spruiells, and a plethora of other really talented athletes, the Bears have plowed over their opponents for an 11 game win-streak. In playoffs so far, South Oak Cliff has defeated Mansfield Summit, Lucas Lovejoy, Midlothian Heritage, and Melissa.
Argyle (14-0, 6-0)
In their first season as a 5A team, the Argyle Eagles are having no trouble adjusting. On a 14 game win-streak, the Eagles have been able to post incredible victories from the very start of the season including wins over the likes of Melissa, Lovejoy, Lake Dallas, Frisco Emerson, Denton, and more. The team finished at the top of their district standings with an unblemished record before heading into playoffs where they continue to shut down opponent after opponent.
Led by RJ Bunnell, Will Hodson, Landon Farris, Will Krzysiak, Grant Mirabal, Dax Horany, Riley Van Poppel, Jaaqwan Felton, John Gailey, and more, the Eagles have ended the seasons of Fort Worth Wyatt, Wichita Falls Rider, Grapevine, and Abilene Wylie. With one of the strongest defenses in the area, Argyle is looking to continue acclimating to 5A with a state title game appearance.
What To Expect:
Both teams have incredible offenses and incredible defenses. This game is likely going to be one of the best matchups in the area if not the entire state this week. Fans can expect to see South Oak Cliff play a strong run game and look to shut down Argyle in their attempts to continue advancing. However, Argyle isn't looking to slow down. With the ability to set the tone, both teams will be heavy hitters in this matchup. This game is going to come down to the wire! Kick-off is set for 7:30 p.m. at Crowley ISD's stadium.
Sophia Keene– OH for Baylor University
Keene is establishing herself as the future of Baylor volleyball. As a freshman, she is part of the Bears' postseason roster, which is currently competing in the NCAA National Championship Tournament and has advanced to the Sweet 16.
Once she gets more playing time, this OH is sure to become one of the team's leaders, as she gains more collegiate experience.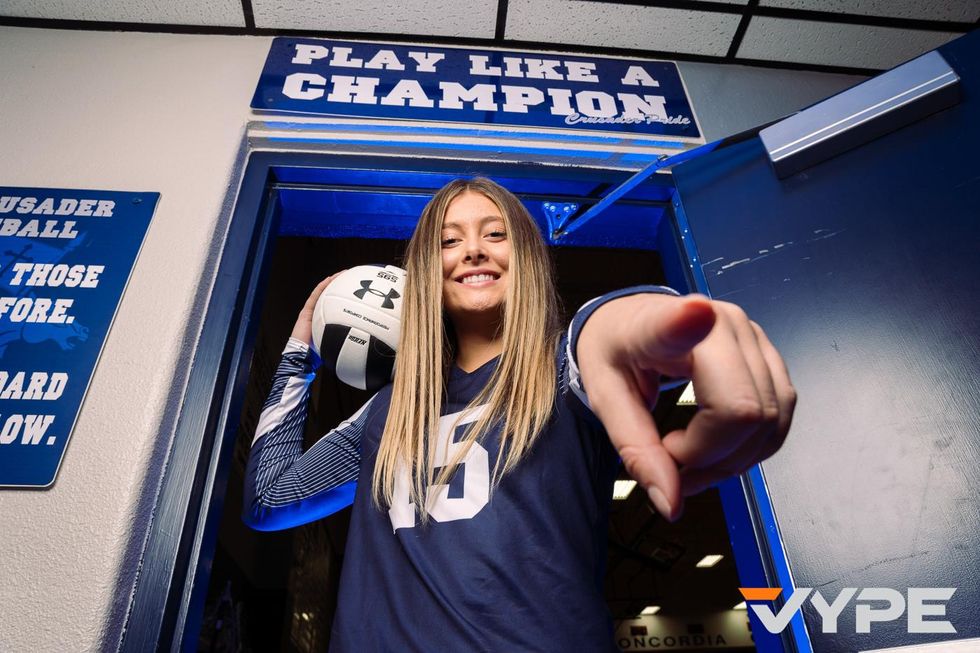 Sophia Keene Bradley Collier (VYPE)
Ke'Bryan Hayes– 3B for the Pittsburgh Pirates
After joining the Pirates in 2020, Hayes has climbed the ranks to become the starting third baseman for the Pittsburgh ballclub. In the 2021-22 season, he won the Field Bible Award, which recognizes a player who has excelled on defense.
He narrowly missed out on obtaining a Gold Glove, this past season, which was awarded to Cardinals 3B Nolan Arenado, but if he maintains this level of consistency, Hayes will anticipate winning one in the near future.
Shane Baz--Pitcher for the Tampa Bay Rays
Since graduating from CLHS, Baz joined the Rays in 2021, where he has moved up in the bullpen. The Houston native had some respectable performances, throwing pitches that surpassed 100 mph before he suffered a season-ending elbow injury during the '22-'23 campaign.
The Rays will hope he is ready to go prior to Spring Training in 2023.
Kendahl Ross--TE Coach for Sam Houston State University
The all-time leading rusher for Concordia has spent the last two years as a student assistant/coach for the SHSU Bearkats football team. After playing RB for Davidson, COVID hit, which allowed Ross the opportunity to move closer to home, in Huntsville.
Since becoming one of the coaches for the Bearkats, he was part of the undefeated '21 team which won the FCS National Championship against South Dakota (23-21), and will, likely, retain that role until he graduates.
Isa Zelaya--Setter for Pepperdine University
Zelaya has emerged as one of the stars of Pepperdine Volleyball, earning numerous accolades over her collegiate career, including WCC All-Freshman Team (2019), WCC All-Academic first team, and All-WCC first team(2020), as well as the AVCA Pacific South All-Region first team (2020).
With nearly 2,000 assists in her career, this senior setter was part of the team that competed in the NCAA Championships, in which they lost to Standford.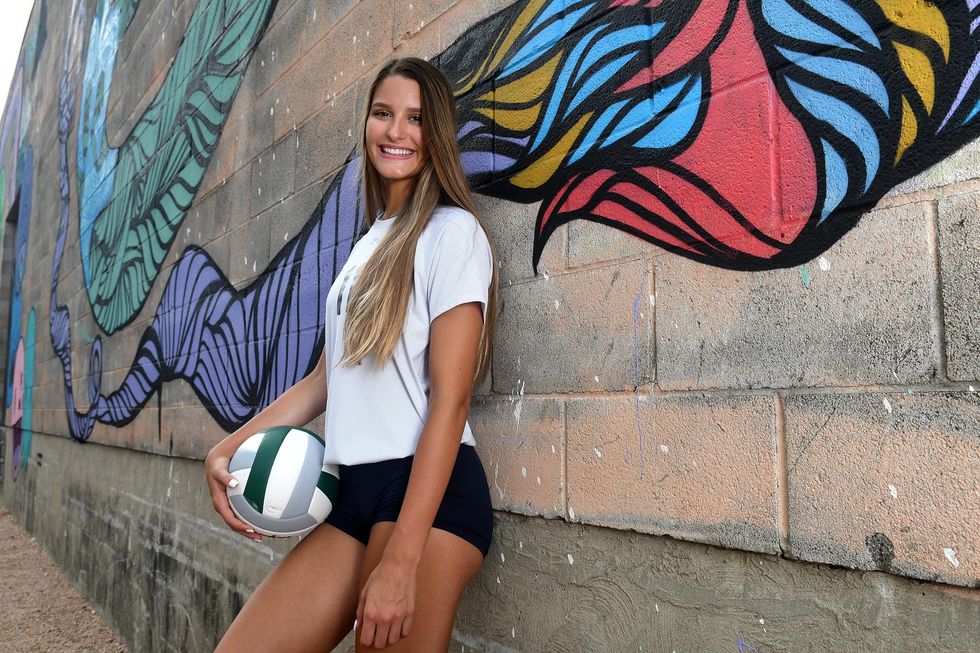 Decatur ISD
Decatur continues to soar through playoffs doing whatever they can to keep naysayers quiet. The Eagles are looking to continue on their path in the UIL State Semifinals Friday evening when they take on China Spring. VYPE DFW takes a dive into what fans can expect out of this semifinal matchup!
Decatur Eagles (11-3, 4-0)
Decatur is on a hot streak as they continue to post win after win. Entering the semifinals on an 11-game win streak, the team is led by Nate Palmer, Landon Felts, Devin James, Preston Escobar, Hunter Smith, Brody McClure, Antwan Gilbreath, Wyatt Vinzant, and more. After finishing at the top of their district standings, the team has been able to secure incredible victories in post season play, including their most recent 35-21 victory over Wichita Falls.
Blanking two playoffs opponents, the Eagles have allowed only 36 points against them in postseason play while scoring 173 of their own. The team has been playing stronger and better than ever and will look to continue doing so on Friday against China Spring.
China Spring Cougars (13-1, 4-0)
China Spring has posted only one loss this season- a 24-16 intense matchup against Parish Episcopal who has won their division's TAPPS State Title four seasons in a row. The team posted victories over former state champion Stephenville, Waco La Vega, Alvarado, and more to finish their regular season at the top of their district. In playoffs, the team has ended the seasons of Fort Worth Western Hills, Kaufman, Lake Worth, and Anna.
Led by incredible athletes, the Cougars are no stranger to defeating Dallas-Fort Worth area teams. They will be looking to play smart defense against a tough Decatur team.
What To Expect:
China Spring is a team that hasn't given up in any situation they have ever been in. Looking to continue their streak of taking down DFW opponents, they will be alert on the field- ready to get the job done. Decatur has to remain focused from start to finish in order to continue advancing. In a win and go to state or lose and go home situation, fans can expect both teams to have one of the best games of their season. Kick-off is set for 7:30 p.m. at Mansfield Newsom Stadium.
Join the #VYPETEAM
Get up to date news from all over the country!