Week 5 is in the books! Merle has another strong week and maintains his lead. Who do we think is winning this week? See our picks below.
Here are Week 6's Picks:
HIGH SCHOOL FOOTBALL AUSTIN WEEK 6 PICKS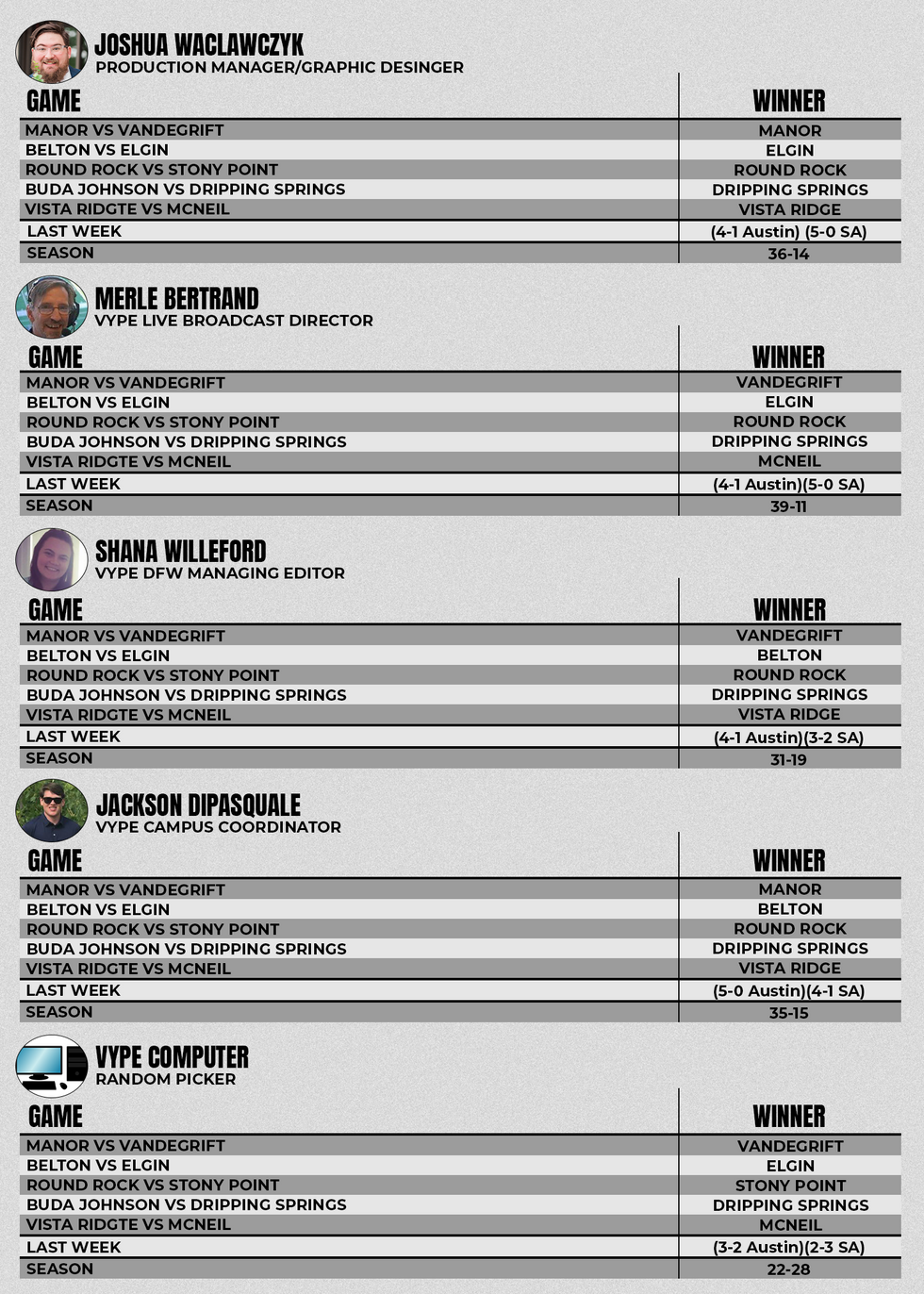 Join the #VYPETEAM
Get up to date news from all over the country!