Join our VYPE Live crews for these Texas High School Sports match-ups on Thursday, October 29:
When the MacArthur tennis coaching position came open in 2014, it was one that Brandon Blake jumped at.

Serving as the golf coach three years prior, Blake – who played tennis collegiately at Sterling College, an NAIA program in Kansas – decided to take over the program.
"I wanted to jump on the opportunity," Blake, who is in his seventh season leading the program, said. "To me the kids were really close, and they were starting to compete."
Since taking over in the Fall of 2014, Blake has guided the program to win now five-straight District Championships, 50 team tennis matches since 2015 and has posted a 35-0 mark in district the last five years.
Winning is engrained at MacArthur on the tennis courts.
"Our success at the top with varsity took the upperclassmen learning what it took to win," Blake said. "And then getting our younger classmen seeing the amount of work it would take to get to that point."
In the 2020 UIL Team Tennis playoffs, MacArthur made history defeating Oak Ridge, 10-9, in the bi-district round, securing the school's first-ever playoff victory in the 55-year history of the school.

"We are laying the foundation for future tennis players, we are raising the bar for the goals and dreams our kids have," MacArthur assistant tennis coach Alan Davila said. "Playing college tennis is now something our kids not only want to do, it's something they can do, having a state run in the playoffs is now something we CAN do. With hard work and determination anything is possible!"
MacArthur faces Cy Woods on Friday at 2 p.m. at Klein Cain High School in the Area Round of the 2020 UIL Team Tennis Playoffs.
Bi-District Champions! Generals win and advance to the Area round of playoffs for the first time ever in our schools 55yr history!

It's also the first time a team from Aldine ISD advances to the 2nd round of the UIL Team Tennis playoffs in the 21st century! #EarnHistory #MPND pic.twitter.com/CQf4SyCgWt
— MacArthur Tennis (@MacArthurTennis) October 28, 2020
When Blake came in, doubles play was something they really focused on. In team tennis, Blake said he saw how much of an impact jumping out to a lead with doubles could do. So, for two to three years they emphasized doubles play.

That emphasis has paid off, notching team tennis wins over programs like Kingwood Park and Atascocita over the past few years.
Unlike in programs like that, Blake does not get polished tennis stars when they arrive on campus come the ninth grade. Instead, Blake said many start playing in the eighth grade or some don't start playing until their freshman year.
Despite that, five-straight years, MacArthur has won the district crown.
"It's what keeps me coming back to MacArthur," Blake said. "It's fun to work with kids who haven't played and are basically brand new to the sport. The kids who have gotten it, who are swinging and hitting the ball as they should as upperclassmen realize they can invest in those kids too.
"It's been really good and has been very rewarding."
When Blake finished his college career, jumping into teaching was not his first path. After a few different careers, Blake got into education, which he had been around growing up with his parents. His father, Dennis, was in education for 40 years, more than half coaching basketball, tennis, and track.
Tennis and basketball were two of the sports Blake saw his father coach the most.
"I'd be in the locker room, I was the coach's kid and just hung on every word he said and watched everything he did," Blake said. "He was an example for me and gave me a passion for sports and coaching. He was the one that planted the seed before the opportunity came up."
As Blake continues to build his program, he said they will continue to try and grow the numbers as they move forward. Going down to the middle school and ninth-grade campus will be key and Blake said they need to keep developing the younger tennis players.
Going into 2021, MacArthur will be seeking its sixth-straight district crown and continue building their program.
You can see this article and photos in the upcoming VYPE Aldine ISD Fall 2020 Magazine! Be on the lookout for that in the next couple of weeks!
This week's slate of games started in earnest this week and they continue on Thursday night with a bevy of area games. We'll take a look at five interesting matchups and the big question concerning each.
Frisco Reedy (3-1, 2-0) vs. #9 Frisco Lone Star (1-2, 1-0)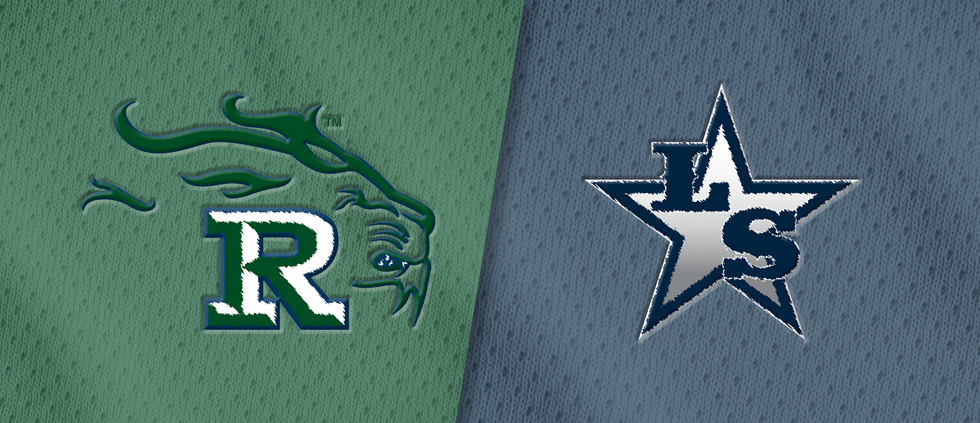 Reedy's only loss this week was to 5A DII state-ranked Frisco back in Week 2. Since, it has mowed down Heritage and Independence in district play and now faces a ranked Lone Star team, which hasn't played since October 8, which was a 52-point win over Heritage. Lone Star opened the season with close losses to North Forney and Aledo, so questions began to come up as to how good the team really was this year.
Big question: Is Reedy back to being the contender is was in 2018 or will Lone Star prove it is still a cut above the rest in 5-5A DI?

Sachse (2-1, 2-0) vs. Rowlett (1-0, 1-0)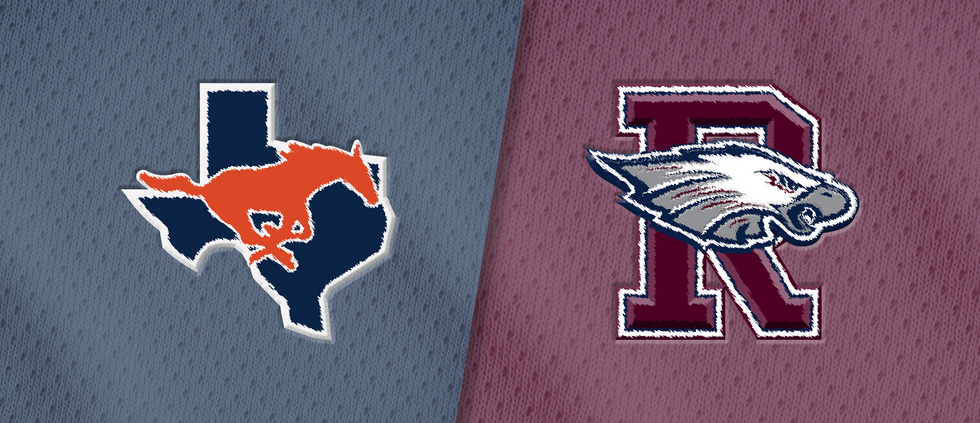 Sachse proved it is still a team to be reckoned with when it comes to 9-6A after a 22-point win over upstart Garland last week. Rowlett, on the other hand, played its first game of the year - five weeks into the season - and won soundly against North Garland. With this rivarly, records are thrown out as two of the last three meetings have been decided by one score.
Big question: Will Rowlett be able to get its first win in this series since 2015 or will Sachse continue its recent strong play?

Abilene Cooper (3-1, 2-0) vs. FW Arlington Heights (2-0, 0-0)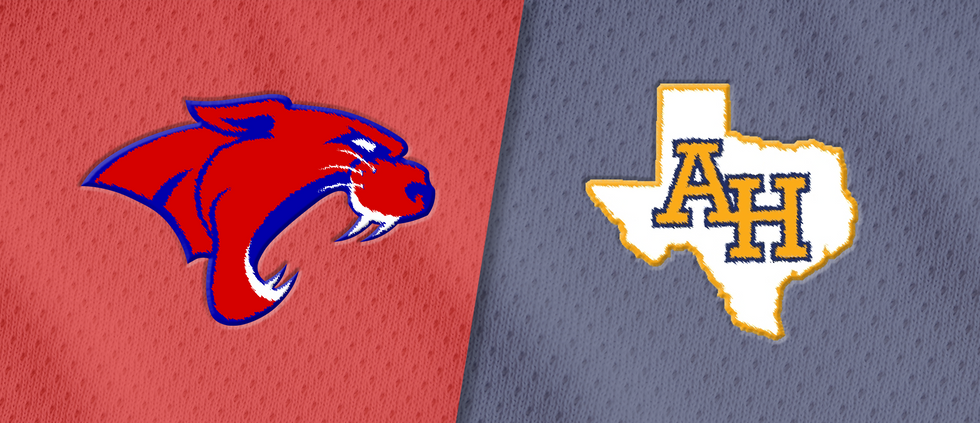 Coming off an 11-win season a year ago, Abilene Cooper is off to a strong start once again, having won three straight - including a 62-point win over Granbury last week. This is Arlington Heights' first district game of the season after two wins over other Fort Worth ISD schools in early October. In those wins, Heights scored 87 points and have only allowed two touchdowns. The two wins also matched the win total from a season ago.
Big question: Can Arlington Heights slow down the buzzsaw that is Abilene Cooper?

FW Southwest (2-2, 1-0) vs. Carrollton Creekview (0-3, 0-1)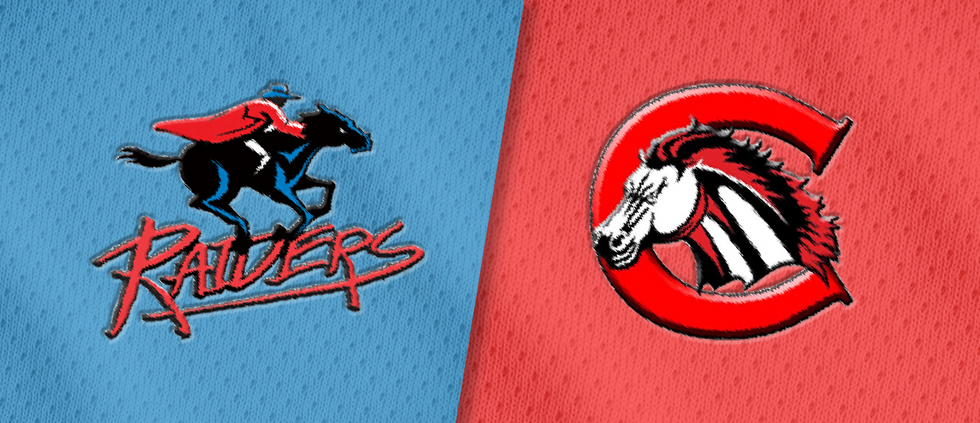 In all of the change in realignment this year, one of the oddest changes was the inclusion of Grapevine and Carrollton Creekview in with Fort Worth ISD teams in 4-5A DII. That lends itself to this matchup of two teams trending in opposite directions. Southwest, after a 3-8 season last year, is already looking to equal that win total after a 34-point win last week over Trimble Tech. Creekview has not been in the playoffs since 2015 and has only mustered 10 points in three games this year.
Big question: Can Creekview get in the win column or will Southwest stay atop the district standings?

Dallas Pinkston (2-2, 1-2) vs. Dallas Carter (1-3, 1-2)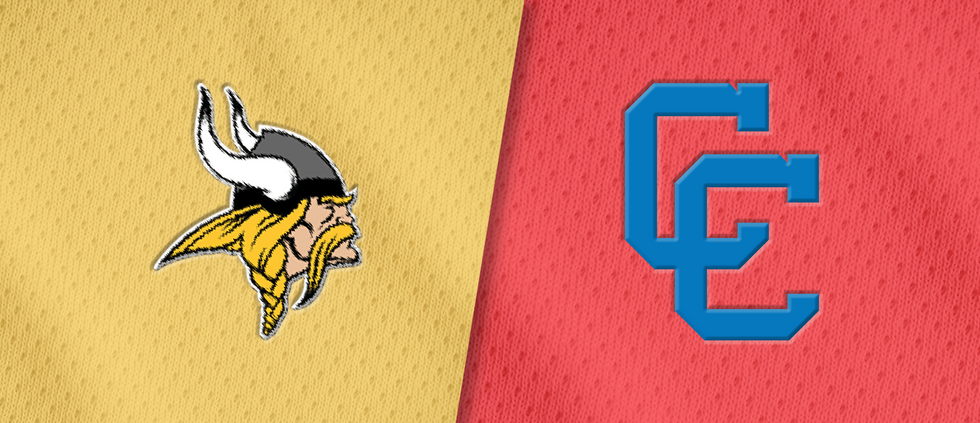 Dallas Carter got over the hump last week with a win over rival Wilmer-Hutchins - also picking up its first win of the year in the process. Pinkston has alternated between wins and losses this year, but has double the win total from a season ago.
Big question: Can Carter ride the momentum from last week or can Pinkston snap a 12-game losing streak against Carter?

Join the #VYPETEAM
Get up to date news from all over the country!