VYPE ATX/SATX Football and Volleyball Rankings Week of 9.12.22
Sep 12, 2022
It's the time for our updated Volleyball and Football Rankings. How do thi.ngs stack up after 3 weeks of action of Football? And how about Volleyball as well? Scroll down to find out.
** Records come from maxpreps unless otherwise noted.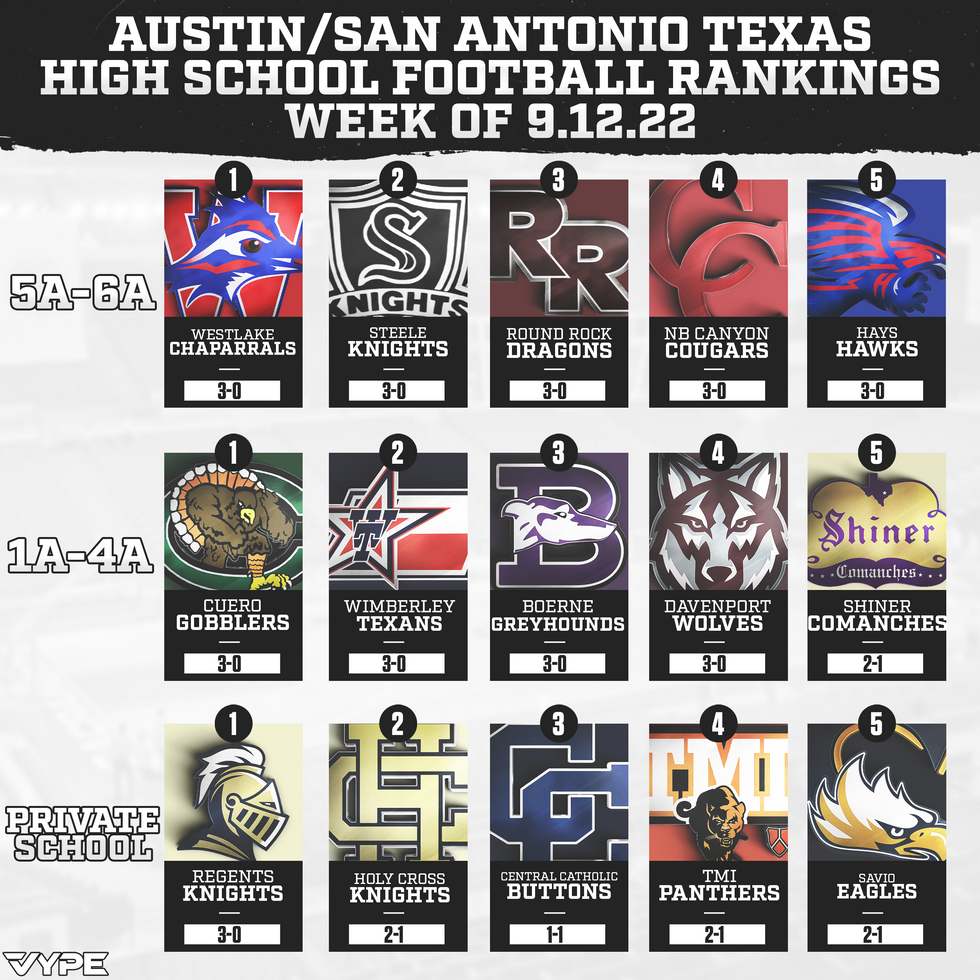 5A-6A: Canyon had the most impressive win of the week defeating former #2 New Braunfels. It bumps Steele and Round Rock up a spot as well as Canyon who finds themselves at #5. New to the rankings this week? That would be Hays who is off to a hot start to the season and could be a problem in 5A.
1A-4A: You may notice a new number 1 this week. Why did Wimberley get bumped? Plain and simple, we have been going back and forth on whether to include Cuero in the "Austin/San Antonio" area. After a little back and forth and some fan encouragement we decided to move them into our area. They would have been number 1 to start if we had put them in that category to begin with so this isn't some slight on Wimberley or any of the other top teams. Cuero is that good. All other teams stay the same with Poth moving to what would be the 6 spot with their 22-21 loss in a thrilling game versus Shiner.
Private School: Lots of movement after this weeks game. Holy Cross makes their way into the rankings with their win over Savio. Central Catholic moves in with their impressive start to the season as does TMI. Savio stays in the rankings even with the loss because Holy Cross was a quality opponent.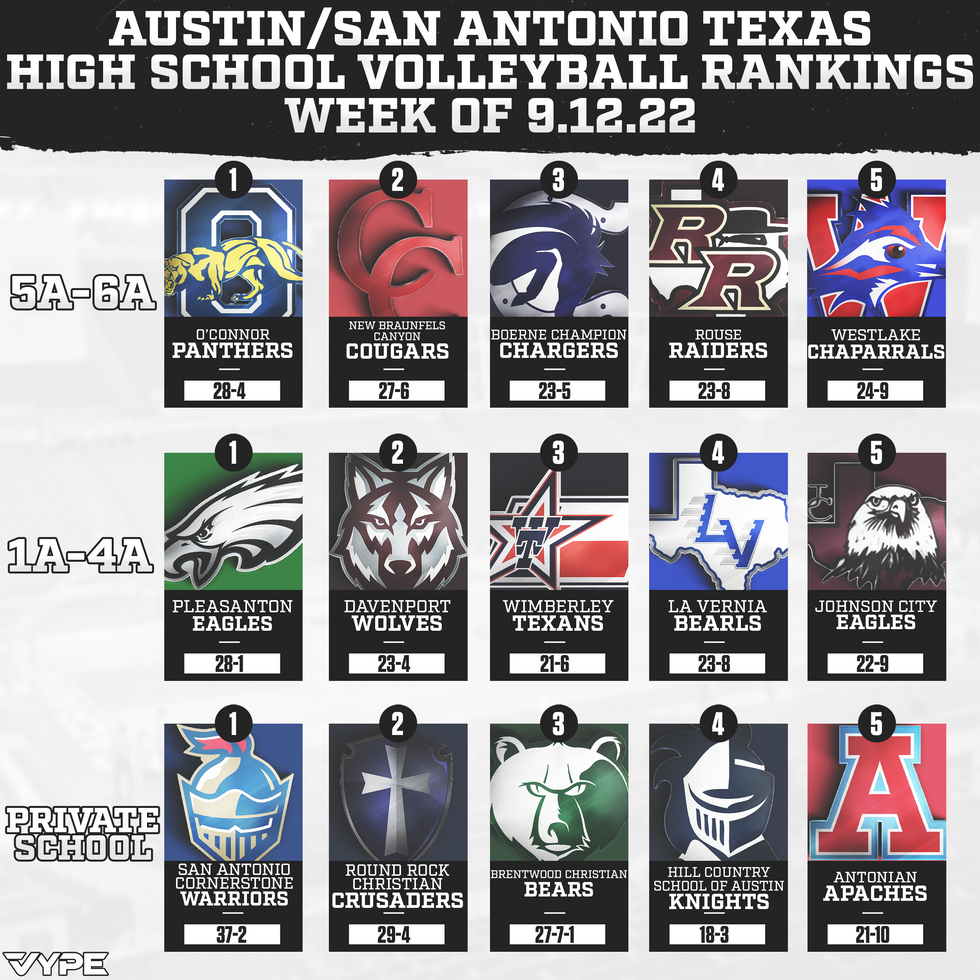 5A-6A: Rouse replaces Round rock in the rankings, but other than that everything else stays the same. O'Connor still looks like the team to beat in 6A. Canyon did lose but it was to one of the top teams in the nation in Cornerstone (see below).
1A-4A: Pleasanton has stayed unbeaten after losing their first game on the season. Davenport and Wimberley stay at 2 and 3 respectively and La Vernia and Johnson City swap places after Johnson City dropped a game this week.
Private School: Cornerstone stays at 1 even with a loss. They are absolutley on fire and are one of the top teams in the antion let alone the state. Round Rock Christian and Hill Country Christian swap places but other than that things pretty much stand pat.