VYPE ATX/SATX Football and Volleyball Rankings Week of 11.7.22
Nov 07, 2022
The last week of the football regular season has come and gone. That means it's time for our last week of rankings until after playoffs. Has anything changed as we head into playoffs? Take a look at the records below
** Records come from maxpreps unless otherwise noted.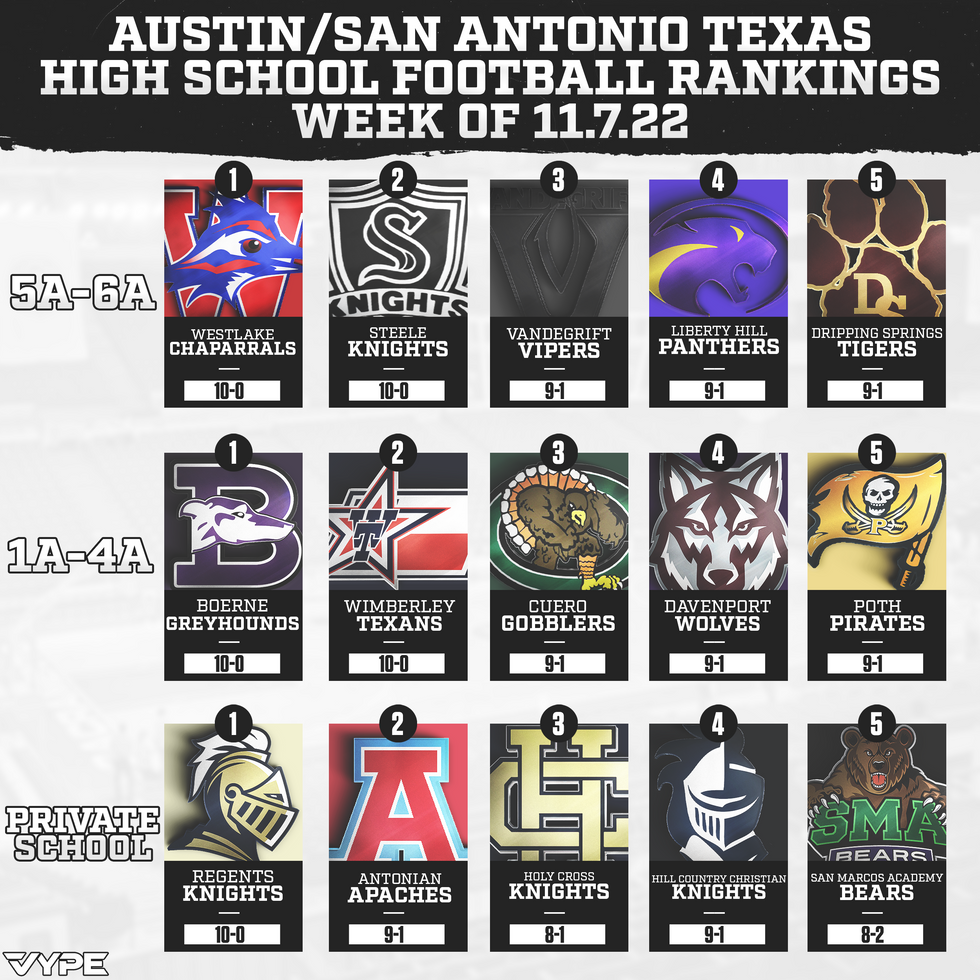 5A-6A: Nothing changes here as Westlake heads into playoffs on a 50-game winning streak and look to be one of the favorites in 6A-D1. Meanwhile Vandegrift barely avoids going D2 and could be on a head on collision for a rematch with Dripping Springs. Meanwhile, Liberty Hill starts its march back to Jerry World.
1A-4A: Boerne completes the perfect season and now looks to try and get to the state championship game. Could we see a potential matchup between them and Davenport in the regional final? I for one would love to see that matchup.
Private School: Regents completes the undfeated season and now turns it sights on trying to get back to state. Meanwhile don't sleep on Antonian in the playoffs after their impressive 38-35 win over St. Thomas in the playoffs