VYPE ATX/SATX Football and Volleyball Rankings Week of 10.17.22
Oct 17, 2022
It's the time for our updated Volleyball and Football Rankings. How do things stack up after 8 weeks of action of Football? And how about Volleyball as well? Scroll down to find out.
** Records come from maxpreps unless otherwise noted.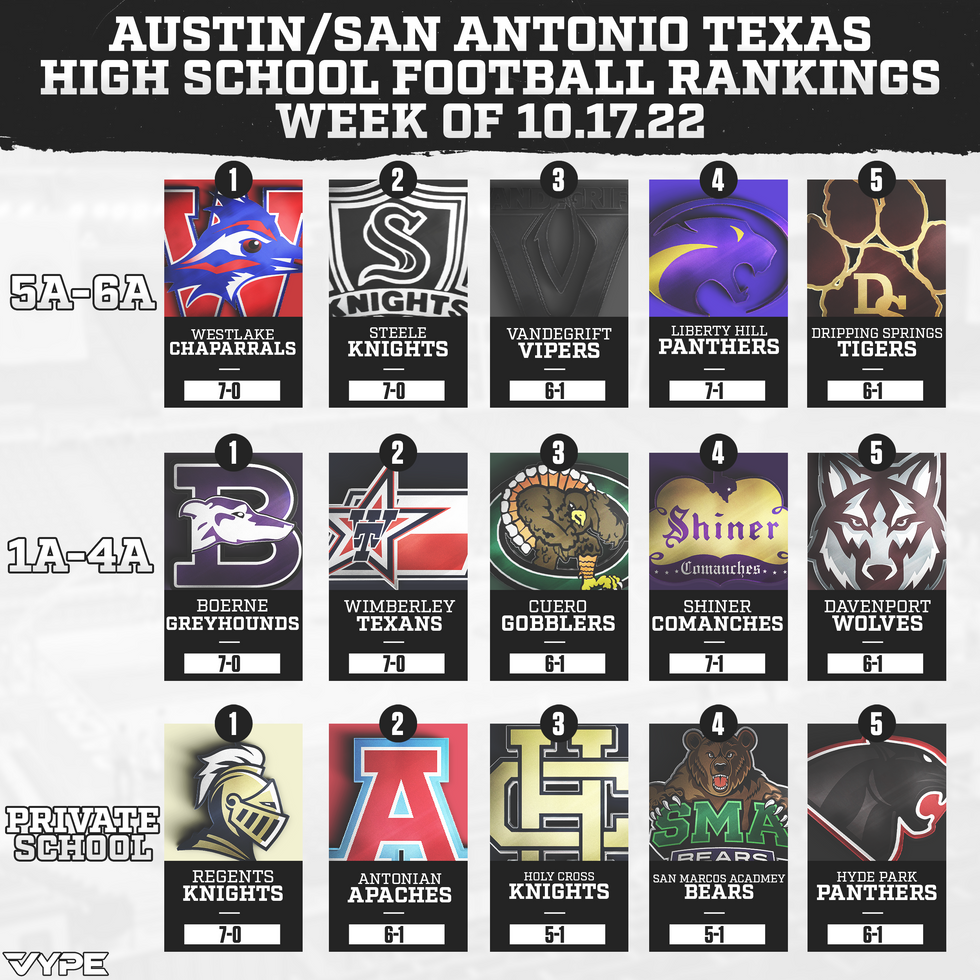 5A-6A: There were some key battles this past weekend and in them Westlake and Vandegrift come out on top. As such Vandegrift moves back into the rankings while Round Rock drops out. We liked Dripping Springs game against Westlake (final score wasn't as indicative on how close that game was) and have shown they could make some noise in 6A DII.
1A-4A: Davenport drops their first game of the season in a back and forth game against Canyon Lake. That's why they stay in the 5 spot. Boerne still is the top dog, no pun intended.
Private School: Regents handles Hyde Park this week and drops Hyde Park to 5. Antonian has been very impressive over the season and we may have undervalued them. We are rectifying that here by moving them into the 2 spot.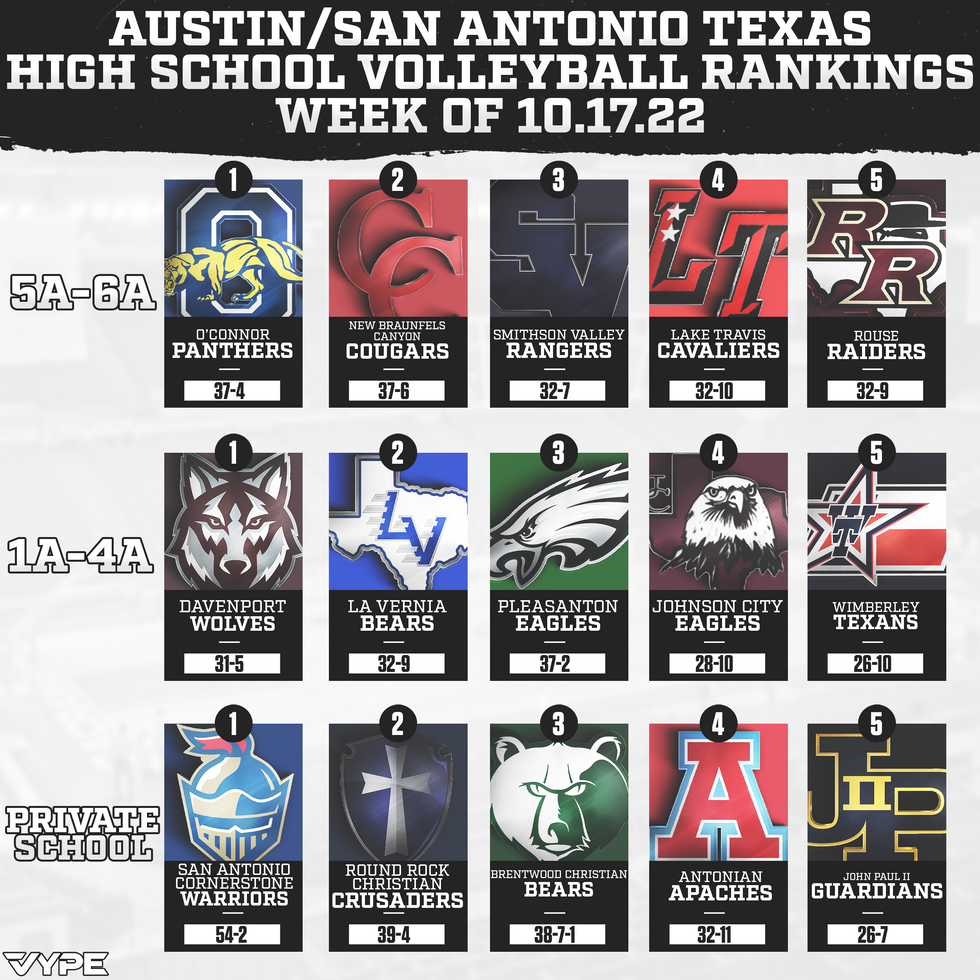 5A-6A: Rouse drops a match against Cedar Park (the Timberwolves may be making a little run in that district) and drop to the 5 spot, while the other 4 teams continue to win.
1A-4A: No changes here as all teams continue to look dominate in their respective districts.
Private School: Hill Country Christian drops out and John Paul II takes its place. Other than that every else remains chalky.