The Woodlands Christian Academy Magazine: Spring Wrap
Jun 10, 2021
TRACK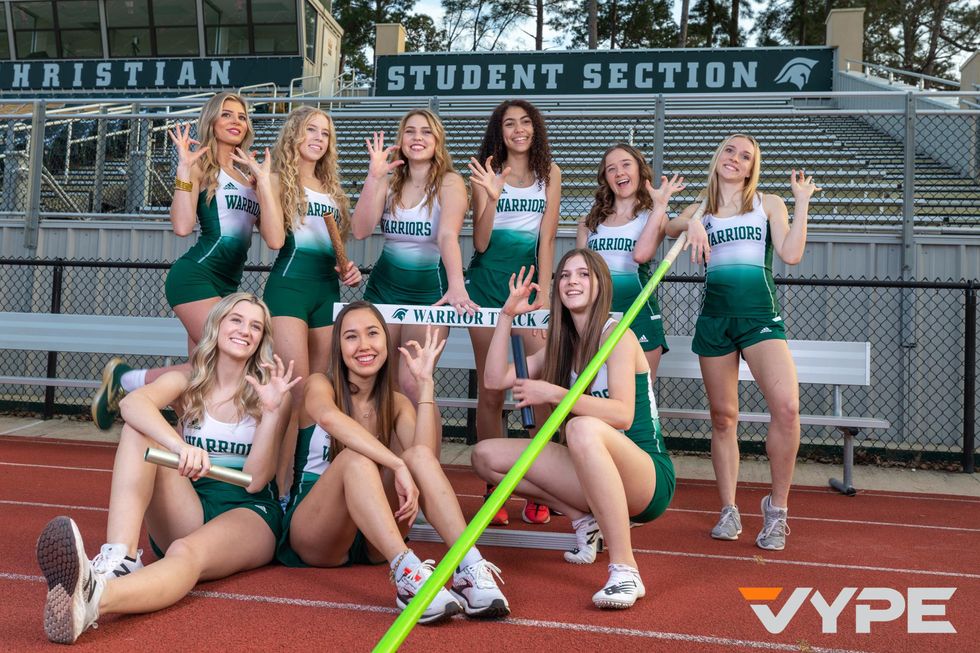 BOTH TWCA BOYS AND GIRLS TRACK TEAMS HAD STELLAR SEASONS FULL OF CHAMPIONSHIPS, NEW CAREER MARKS AND MUCH MORE.

Let's start with the boys team. The group won both the TAPPS 5A District and Regional Championship and took home third overall at the TAPPS State Meet in May.
Just like from the fall, the record-smashing Ben Shearer did his thing. He won the TAPPS 5A State Championship in the 800-meter run, 1600-meter run and 3200-meter run. In the 800, he set a new school record and in the final two races, he set a new all-time TAPPS State record. He also ran at the time the 10th-fastest mile (4:08.58) in the nation at the Texas Distance Festival in March (4:08.58) and the No. 3 two-mile time (8:48.90) in March in South Carolina.
Other top state results included Evan Sanni-Thomas, setting a new school record in the 400-meter dash and Colby Gorman taking fourth in the shot put.
For the season, new school records were set in the 4x100 and 4x400-meter relays, in the long jump by Austin Benigni, shot put by Gorman and in the high jump by Jack Cole.
On the girls' side, the team also brought home the TAPPS 5A District and Regional Championships and then finished fourth as a team at state.
The 4x400-meter relay won the state championship, which included Mia Torres, Lindsay Worthington, Maddie Steed and Zoe Calimani, and also set a new school record.
Catherine Berger took silver in the shot put, Sarah Chappelle took bronze in the 100-meter hurdles and Megan Hanigan took bronze in the pole vault.
SOFTBALL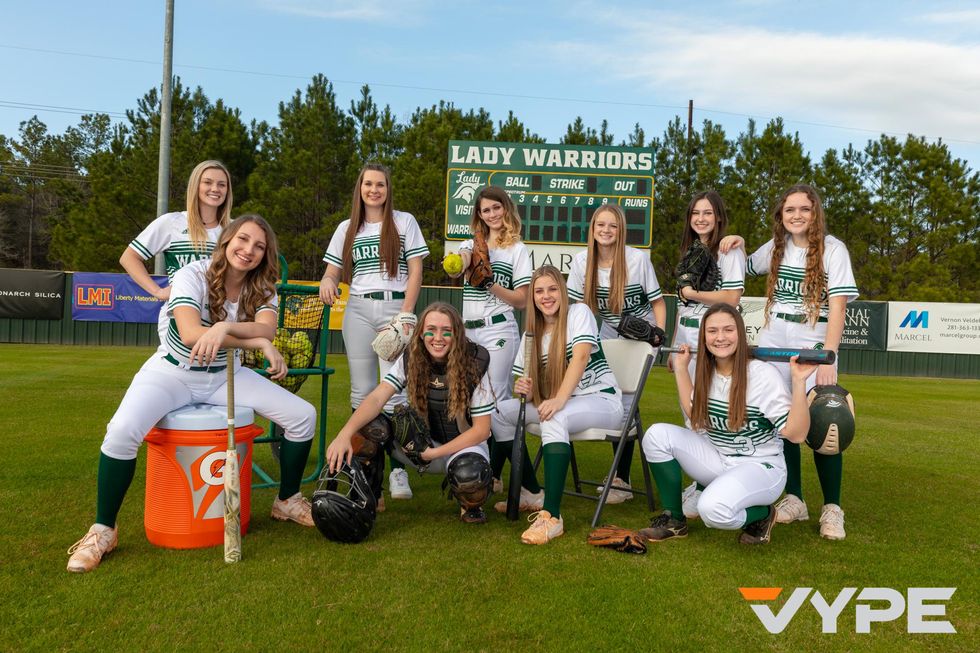 THE WARRIOR SOFTBALL TEAM HAD A NICE YEAR, GOING 10-5 OVERALL AND 7-5 IN DISTRICT PLAY, WHICH GAVE THEM THIRD PLACE AND A PLAYOFF BERTH.

TWCA was led by first-team, all-district picks Mackenzie Morris, McKenna Meadors and Ashley Darilek. Second teamers included Mattie Hopkins, Gracie Graham, Aubrey Hollas, and Katie Wise.
The lone honorable-mention pick went to Kaitlyn McGrath.
TENNIS