The Texas Highschool Football Postseason has rapidly advanced into the third round. Several perennial teams have, unsurprisingly, punched their ticket to the Regional Semi-Final games.
However, one team, or a particular community, that has been due for an experience like football during the holiday season would be that of Brazos.
"You try to tell the team what it [postseason football] is like," said Brazos HC Ryan Roecker. "I described the feeling of being there. And they'll get to experience how the community is rallied around them. It's just different."
This 3A-Division team from the small town of Wallis, TX has defied expectations by, not only, making the playoffs with a record of 7-3, but continuing their campaign by defeating highly-favored Lexington (35-28) in Round 1, followed by their win against Hebbronville (42-15), last week.
The Cougars have not lacked talent, in previous years. The main reason they've missed out on the postseason, in the past, was due to costly injuries on a team that didn't have many additional players on their limited roster.
"We've had some bad luck, with injuries, in the past," Coach Roecker said. "Everybody's been a little dinged up, but luckily, we have, for the first time in a while, been able to escape that major injury bug that has taken some of our top players down for multiple games or an entire season."
Despite the odds, Brazos has managed to push through the adversity with the help of key players, such as the team's leader, Senior QB/FS Bryson Bennet, dual-role Senior Center/Nose-guard Jonoah Fonseca, and do-it-all Senior RB Vinny Aguilar, who rushed for over 230 yards with 3 touchdowns in their Round 2 win.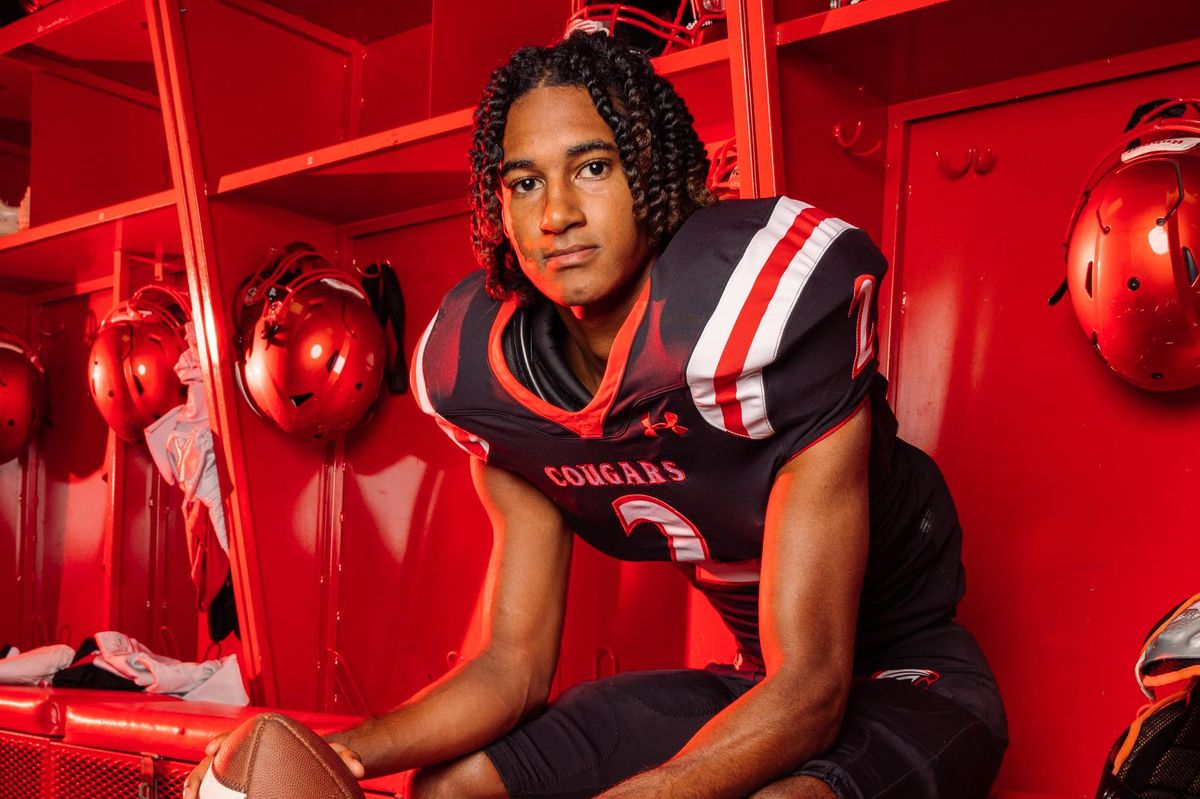 One of the team's leaders, QB Bryson Bennet, will hope to usher the Cougars into the next round of the 3A State Playoffs
"These seniors were 9-1 as freshmen," said Coach Roecker. "We just had some rough times through COVID and other situations. They've displayed poise for four years in Brazos."
The Brazos Cougars are set to face off against their division rival, Tidehaven, on Friday at 2:00 PM at Freedom Field in Pasadena, TX. Brazos lost their first matchup against Tidehaven, in the regular season (33-13). The city of Wallis will be supporting their Cougars, in hopes that they maintain their momentum
"Our slogan for the football season, this year, was 'Band of Brothers'," Coach Roecker said. "It's a special group.. That's a dangerous group of guys when nobody's worried about touches, or who gets the touchdowns, or who gets recognized. Just the fact that the team only cares that the family, Brazos, as a whole, gets the recognition, is pretty special, this day and age."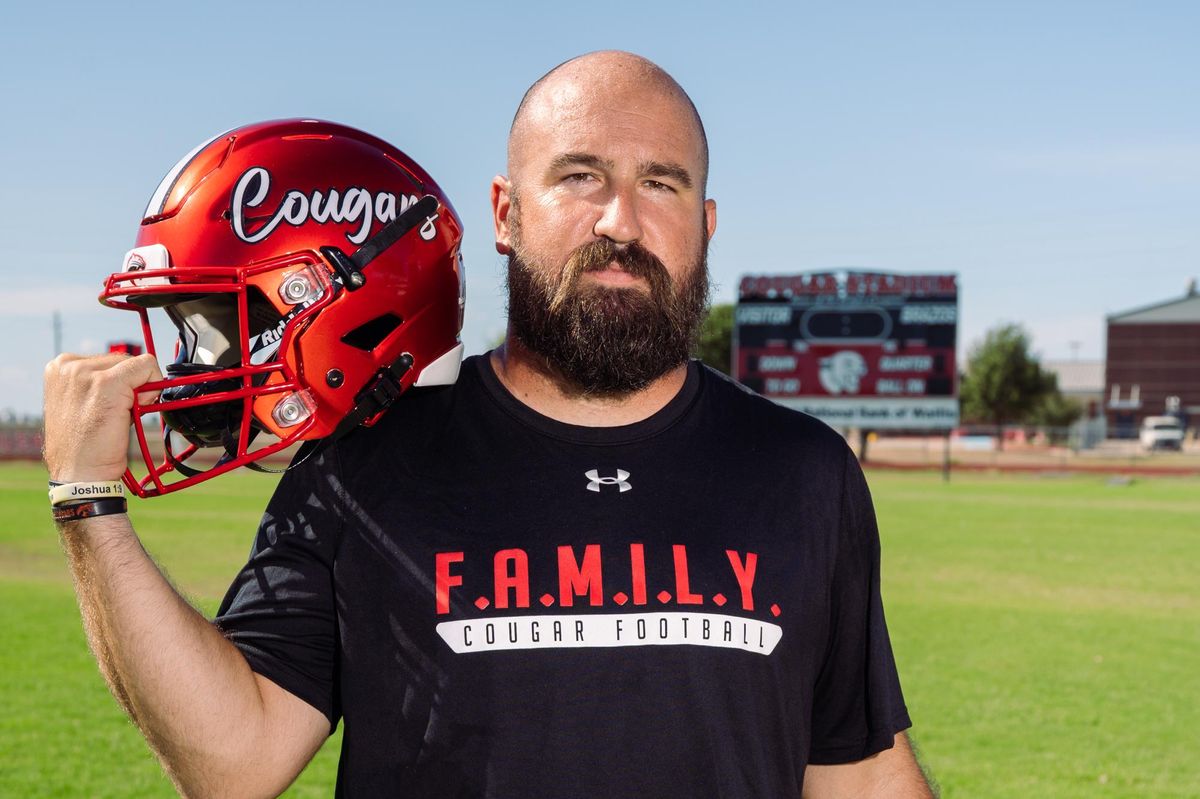 "Just the fact that the team only cares that the family, Brazos, as a whole, gets the recognition, is pretty special, this day in age." -Coach Ryan Roecker
Aldine ISD schools have seen many student-athletes go on to play at the next level, especially in football.
This year alone, you have Nimitz DB Cory Huff Jr. (Baylor), MacArthur WR Justin Williams Jr. (Rice) and Eisenhower WR Ryan Niblett (Texas). The talent in Aldine ISD is always there, but the question is -- who will be next?
The next star athlete has emerged at Eisenhower, following his breakout sophomore campaign.
Eisenhower sophomore Joseph Albright has gained the attention of many DI programs. The recently rated 4-star played safety and RB for the Eagles making plays all over the field.
"It all started with my cousin. I use to look up to him when I was younger," Albright said. "He was the rising star of the family and I used to want to be like him, so my parents finally decided to let me play at age five."
Playing at such a young age, Albright gained a passion for the game. He now dreams of where football can take him.
"It's been a blessing for me," he said. I'm looking forward to becoming the first in my family to play college football."
Albright saw most of his varsity action on the defensive side of the ball, where he had 52 tackles, 6 tackles for loss, 7 pass breakups and two Interceptions. One was a 102-yard pick-six. The sophomore also got some playing time on offense and in the kick-return game accounting for 220 total yards, two rushing touchdowns and a kick return touchdown.
"This season was great for me. Coming in last year as a freshman and starting on varsity for four games was great, but an injury set me back," he said. "This year was the year to redeem myself and show everyone why I should take my talents to the next level. I really enjoyed it."
Albright had a great mentor in WR and teammate Ryan Niblett -- the 4-star Texas-commit.
"He's a very humble, smart and hard-working person," he said. "He really showed me that it doesn't matter what school you're at, if you put the work in, you'll be successful anywhere. He's like a big brother to me. If there's anything he can help me with, he would be more than happy to help me. I appreciate him so much for leading the way for me."
While he has made his presence known on the recruiting landscape, Albright is ready for the offseason -- when legends are made.
"I plan to get in the weight room and gain more weight to build my body up," Albright said. "Also, I plan to do a lot of conditioning to help build my endurance."
The future of Eisenhower mentioned he will be hitting some college camps this summer and will run track in the spring.
All in a day's work for Aldine ISD's "Next Big Thing".
Join the #VYPETEAM
Get up to date news from all over the country!