Playing for Coach K #LadyBugLove
May 01, 2019
[adsanity_group num_ads=1 num_columns=1 group_ids='130']
By Helen McDaniel
HOUSTON -- With heavy hearts but determined spirits, the St. John's girls' lacrosse team won their first game last week without their beloved head coach Angie Kensinger, affectionately known as Coach K.
Angie and her husband Stuart, along with four other Houstonians were taken tragically in a plane crash with just a few weeks left in the lacrosse season.
As news of her shocking and untimely death spread, former St. John's lacrosse players, parents and coaches started a group message in which they shared memories, photos and videos of the woman many called their "second mom."
Although they might have played for her at different times, they are all members of "Coach K's Team." With that thought in mind, they decided to show up last Thursday night and support their Mavericks.
Elicia Moses Waggener '98 played for Angie 20 years ago in her first year as the varsity coach. She recalls how Coach K instilled the invaluable lesson of showing up.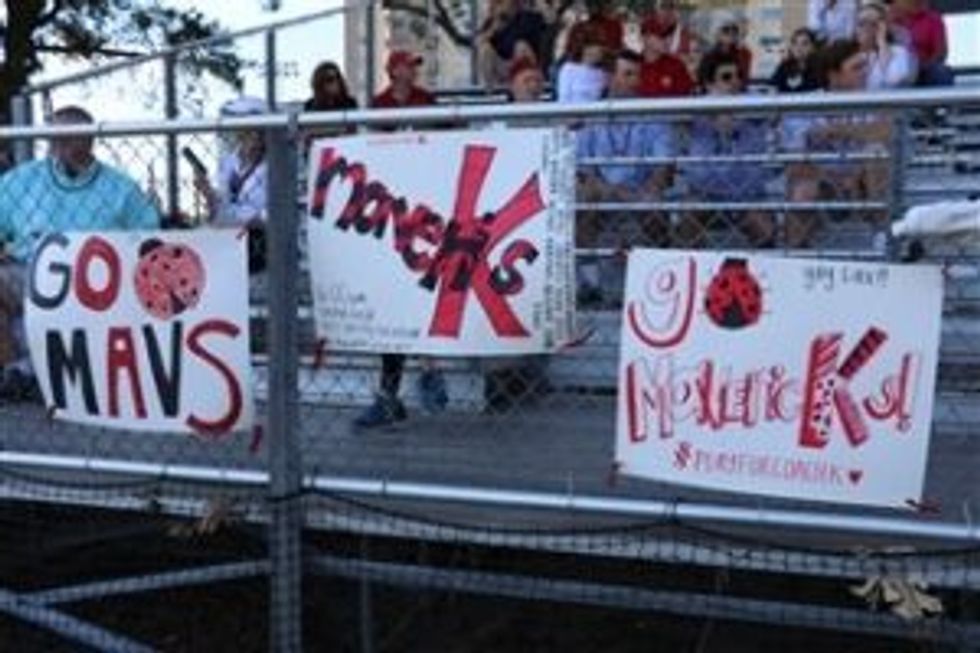 By Helen McDaniel
Angie taught them how important it is to "show up to practice, show up to games, even when you weren't feeling well, or had a bad day," Moses said. "Even if you had to sit on the sidelines for a bit, show up to support the rest of your team. [Angie] clearly has continued to teach her girls that same lesson as they showed up to play their first lacrosse game without their coach, their mentor, their friend."
The field and the stands were covered with posters cheering for the players and honoring Coach K. In addition, every attendee at the game was given a ladybug pin to wear – a central theme in girls' lacrosse that dates back to the early 2000s.
Back then, the team traveled to Vero Beach, Florida for many spring break trips where Angie's mom lived on Ladybug Lane. Ever since then, ladybugs have been the girls' lacrosse team emblem.
In addition to being the Mavericks, the girls created a mascot that was unique to their team. Players started sporting ladybugs on their shoes, shoelaces, athletic tape and hair ribbons. Angie started a special ladybug tradition before big games. She would get bags of live ladybugs from a local nursery and release them with the team in the center circle of the field for good luck. The #ladybuglove continues to live on through all of Angie's players and colleagues.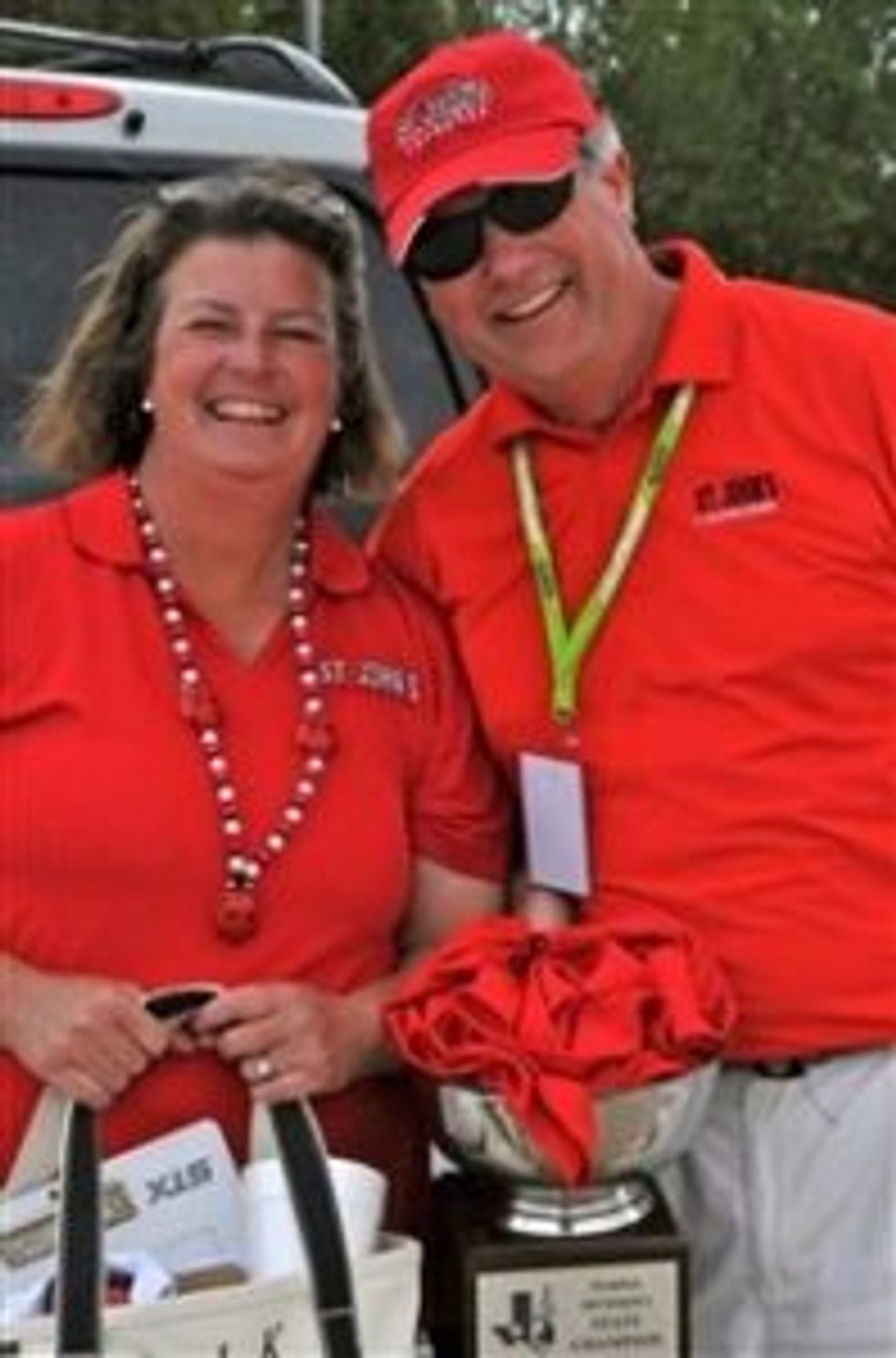 There has been a tremendous outpouring of support from the city, state and national lacrosse communities following Angie's death. Kinkaid players wore red and white ribbons in their hair and gave St. John's players roses before the Middle School lacrosse game.
They even hung a sign on their stands that says "We play for Coach K."
Northwestern, Stanford, many SPC schools, and nearly every major lacrosse club (boys and girls) in the state of Texas have all expressed their condolences for the passing of a lacrosse icon. In the Northwestern vs. Ohio State game Thursday night, all of the players wore athletic tape with ladybugs on their wrists as a tribute to Angie. The lacrosse team at St. Andrew's Episcopal School in Austin started an initiative for all teams to honor Angie in the upcoming SPC tournament by wearing red and white ribbons with her initials.
In her tenure as coach, Angie led St. John's Girls' Lacrosse to 11 SPC titles and 12 State titles. But the legacy she left behind is so much greater than the game victories. While Angie achieved phenomenal success on the field, her true legacy as a coach and mentor can be summed up by one of her former student athletes, who told her, "Thank you for all you invested in us as competitors, as women and as human beings."
Keep reading...
Show less