NOT SO FAST: Katy still team to beat in District 19-6A​
Aug 26, 2019
District Rankings
Katy
Tompkins
Taylor
Seven Lakes
Cinco Ranch
Morton Ranch
Mayde Creek
…
PRESEASON AWARDS
MVP
RJ Smith, Tompkins
…
OFFENSIVE MVP
Bronson McClelland, Katy
…
DEFENSIVE MVP
Tiago Sumbo, Seven Lakes
…
BREAKOUT PLAYER OF THE YEAR
Casey Shorter, Katy Taylor
…
SLEEPER TEAM
Seven Lakes
…
THE PROSPECTUS
You must use both hands to count the number of times that Katy has won District 19-6A, not overall but in a row. Then if you want to rack up the times that the Tigers have been kings of the district since 2000, you will have to use fingers and toes to count them all up – 17 times to be exact. Behind them will be the up-and-coming Tompkins, which turned an 0-9 year in 2017 to a 10-win season last year. The Falcons will be followed by Taylor, Cinco Ranch and Seven Lakes, who will battle for the final two playoff slots.
...
Katy Tigers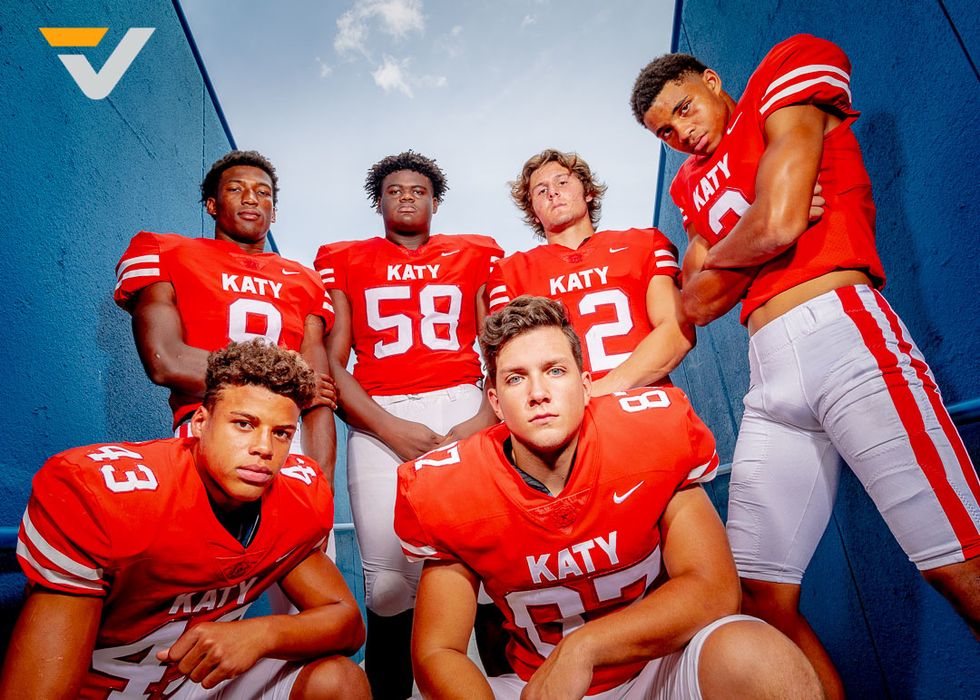 Katy TigersBy Bradley Collier
The 2018 season started and ended with losses to eventual state champion North Shore. The No. 2-ranked Tigers enter this season seeking revenge. The ultra-talented Deondrick Glass – the District 19-6A MVP – is off to Oklahoma State as are other talented pieces of the offense and defense. Second-year quarterback Bronson McClelland, an all-district, honorable mention, will lead the Tigers offense. McClelland passed for nearly 2,000 yards and 27 touchdowns a year ago. His top target will be Jordan Patrick, who had more than 1,100 yards and 13 touchdowns receiving. That will be a duo to watch this year. On the line, Dakota White will be looked to fill the shoes of Cole Birmingham (Oklahoma State). Defensively, Dalton Johnson will lead the group. Last season, Johnson finished as an honorable mention for the district defensive player of the year award. He finished with 89 tackles. Other players to watch include Jaylen Phillips (LB), Sam Dunn (TE) and CJ Baskerville (WR/OLB). Expect the Tigers again to make a deep run in 2019.

…
Katy Tompkins Falcons
What a story the Tompkins Falcons were in 2018. From no wins to 10 is just remarkable. Now, heading into this season the target is on their backs. Could Tompkins give Katy a fight for the district crown, which it hasn't relinquished since 2008? Maybe. But a lot of pieces will have to fall into place. Start with R.J. Smith. The District 19-6A Offensive Player of the Year is back after busting loose for nearly 2,700 yards and 33 TDs. Pair that with the high-rising national recruit Jalen Milroe – who was the District 19-6A Newcomer of the Year in 2018. The quarterback will make this offense fun to watch. Milroe passed for more than 1,500 yards and 11 touchdowns last year. Defensively, this unit will lean on defensive end Tunmise Adeleye (an all-state, honorable mention) and defensive back Colby Huerter (first-team, TSWA All-State; second-team, all-district). Huerter started all 13 games in 2018 playing safety and led the district in interceptions. Huerter was also selected as a team captain for the 2019 season. Adeleye enters this year as a four-star recruit with offers from Alabama, Florida, Oklahoma and many others. Other players to watch include David Peterson (OL), Hayden Burke (OL), Taurean Muhammad (second-team, all-district WR), Michael Spath (LB), Pryce Powell (S) and George Benyeogor (RB). After making history in 2018, can the Falcons repeat and go farther in '19?
…
Katy Taylor Mustangs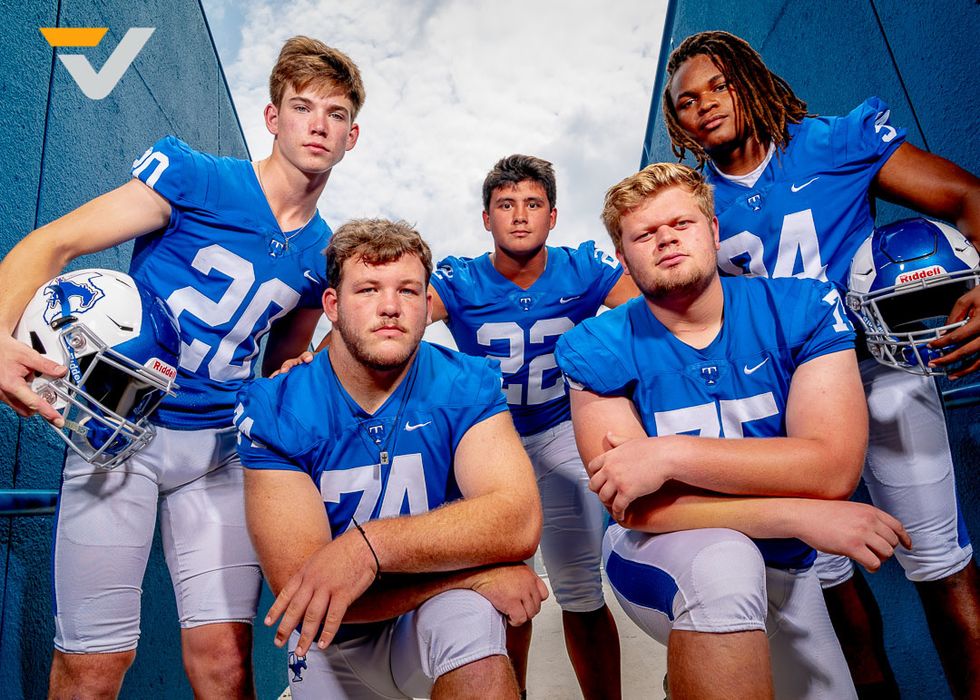 The Katy Taylor Mustangs
Following Katy and Tompkins last year, Katy Taylor was one of the teams caught in the 3-3 grouping in the district standings at the end. The Mustangs did get into the playoffs, where its run ended in the second round to Cypress Creek. Taylor brings back a stable of young talent that could find success behind their big offensive line anchored by Bryce Foster, who took silver in the shot put and bronze in the discus at state track. Hayden Conner is big-time talent as well. Leading the group of backs will be Casey Shorter. Last season, Shorter was the third-best back in the district – behind RJ Smith and Deondrick Glass – and finished with 768 yards. Also in the backfield were Brandon Campbell (590 yards) and Julius Loughridge (479 yards). All three were sophomores last year. At quarterback, Dalton Burden is back after passing for 719 yards in the regular season. Defensively, Jahmai Edwards (DT), Hayden Burke (DT) and Braden Hay (FS) will lead the group.
…
Seven Lakes Spartans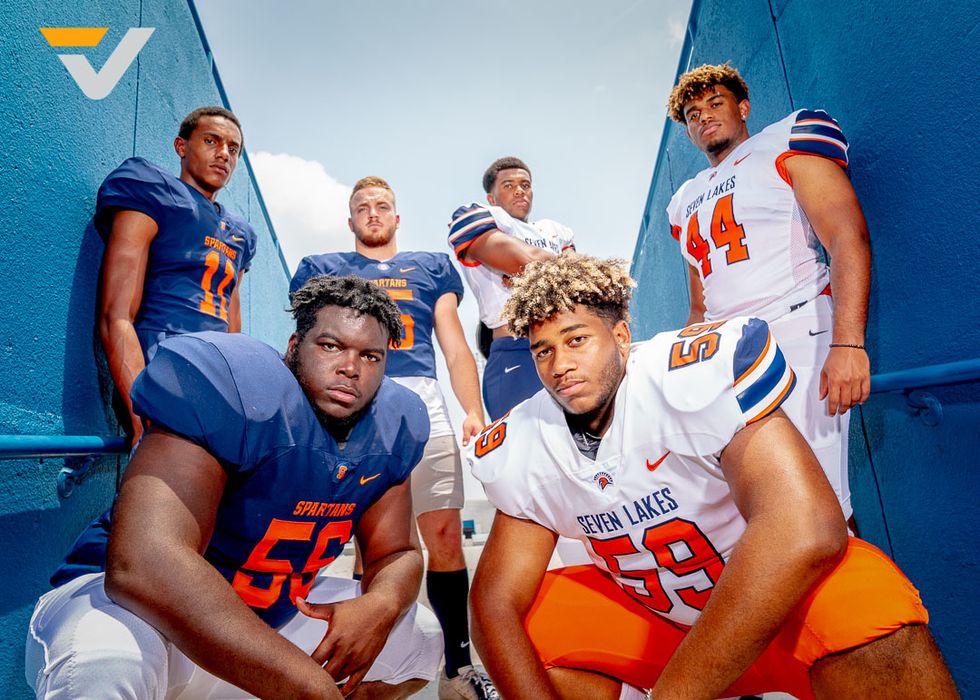 The Spartans enter year two of Harmon-era
The Spartans were one of the last playoff teams to make the big dance out of the district last year. Seven Lakes brings back a stout defensive unit that is led by Tiago Sumbo (DE), who was a unanimous first-team, all-district selection a year ago with 77 tackles. Along with Sumbo, the Spartans will return five other starters off that side of the ball, including Jailynn Simon and Jaymian Simon on the line. Nate Hawkins (93 tackles) leads the linebacking group along with Parker Jones (78 tackles). Offensively, Jayden Embra and Eric Johnson will be the top targets on offense. The Spartans will have to find the replacement for Michael Batton, who is gone to graduation. Jimmy Harmon enters his second year leading the Spartans and should guide them back to the playoffs.
…
Cinco Ranch Cougars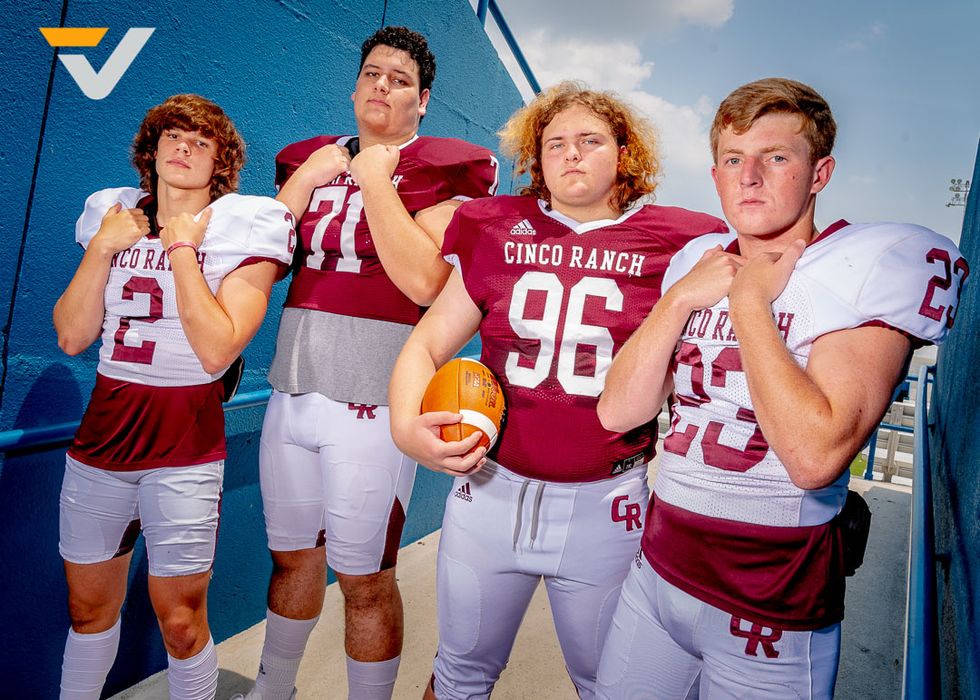 The Cougars will look much different this season
A new era has dawned at Cinco Ranch. For the first time since the school opened in 2000, the Cougars will have a new head coach. Don Clayton retired in the spring after 19 years of leading Cinco Ranch to 141 wins and 13 playoff appearances. Chris Dudley, who comes from Katy Taylor where he was the defensive coordinator and assistant head coach, takes over for the legend. Dudley takes over a group that went 3-7 a year ago and missed the playoffs for the first time since 2005. This will be an inexperienced group with just four starters returning. Carlos Abascal (OL), Brady Matthews (S), Carson King (CB) and Isaiah Dycus (DT) will be names to look for in 2019. Clayton Keeling will be the signal-caller, who lead the junior varsity group to an 8-1-1 mark last year. This group will go through its bumps this year but will gain much-needed experience through it.

…
Morton Ranch Mavericks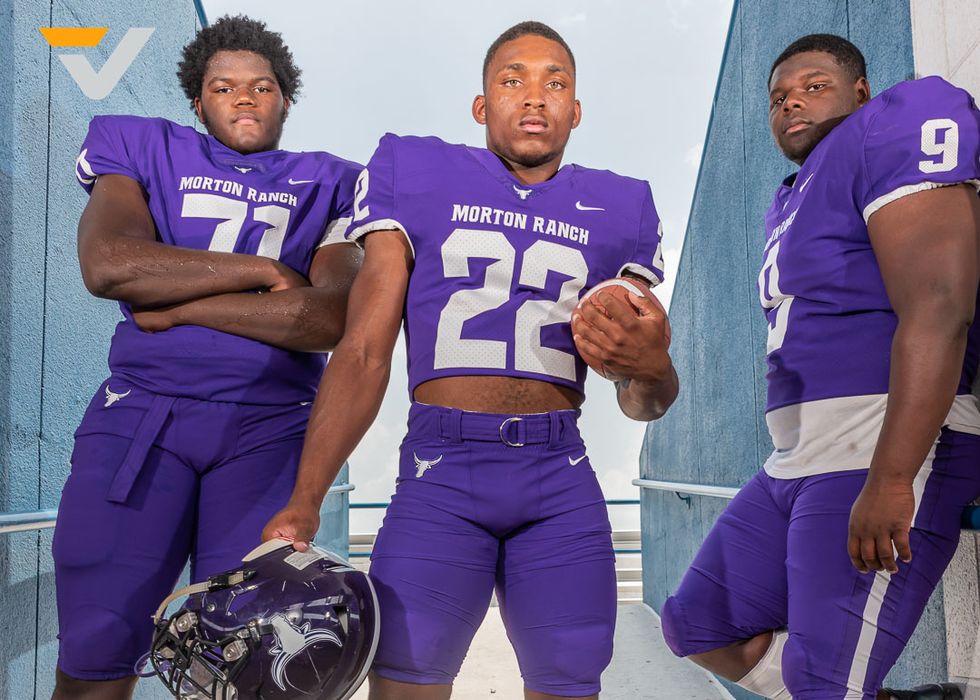 Can Morton Ranch shock the district?
Morton Ranch finished with a non-losing record last season for the first time since the 2013 campaign, going 5-5. But the Mavericks failed to make the playoffs extending that drought to two years. Third-year coach Ron Counter will turn to his 10 returning starters to try and get over the .500 mark. Key returners include Brandon Brown (NT), Justice Guillory (OL), Dylan Ford (DB), Jaelon Moorehead (RB), Josh Gaton (WR), Dorian Maynard (DB) and Garren McLaughlin (LB). Brown is a rising prospect who has "multiple offers" and Guillory should start getting buzz on the recruiting scene as well, according to Counter. Both Brown and Guillory were first-team, all-district picks last year, while Ford and Moorehead were second-teamers. Morton Ranch will have to find answers on offense after averaging a district-worse 294.6 yards per game, while its defense was the best giving up only 223.7 yards per game.

…
Mayde Creek Rams
Mayde Creek will try and shock the district this season to make its first playoff appearance since2008. But to do that it will take a lot for the Rams. Gone is the ultra-talented LB Marcus Stripling to Oklahoma. So, who steps up? The Rams do bring back top offensive weapons Daniel Huery (638yards rushing, 542 yards receiving), Jalon Strong (648 yards receiving) and JaCoby Wilson (606 yards rushing). Strong is also a threat on kickoff returns after taking two back for touchdowns last year and averaged 50.7 yards per return. John Zalocha will guide the offense at quarterback after passing for1,057 yards and seven scores last year. Defensively, watch for Joseph Kinyock and Trejuan Holmes.
Keep reading...
Show less