FEATURE: Former DeSoto assistant David Martinez reflects on Chris Dyer at his retirement
Apr 20, 2020
HOUSTON – Before the summer of 1997, David Martinez had never met Chris Dyer.

Little did he know, a phone call on a Sunday afternoon would change his life and eventually the trajectory of his coaching career.
"What probably should have been a five-minute conversation turned into about an hour and a half to two hours with a guy I didn't know and we're just talking basketball," Martinez said.
Twenty-three years later, Martinez and Dyer still talk every morning despite them not being in the same city since 2003.
This past weekend, Dyer (787-204) called it a career at DeSoto, where he led the Eagles to three state championships (2003, 2009, 2016) in five trips to the UIL Boys Basketball State Tournament in his illustrious career.
"Obviously, the state is losing a legend," Martinez said. "He coached for an exceptionally long time at an extremely high level. He is going to miss it but he's enjoying his time off right now. As a coach, you know when it is time to go. You just know. He finally got to that point.
"You must respect him for that, he cannot coach forever, and he knew that. The state's going miss him."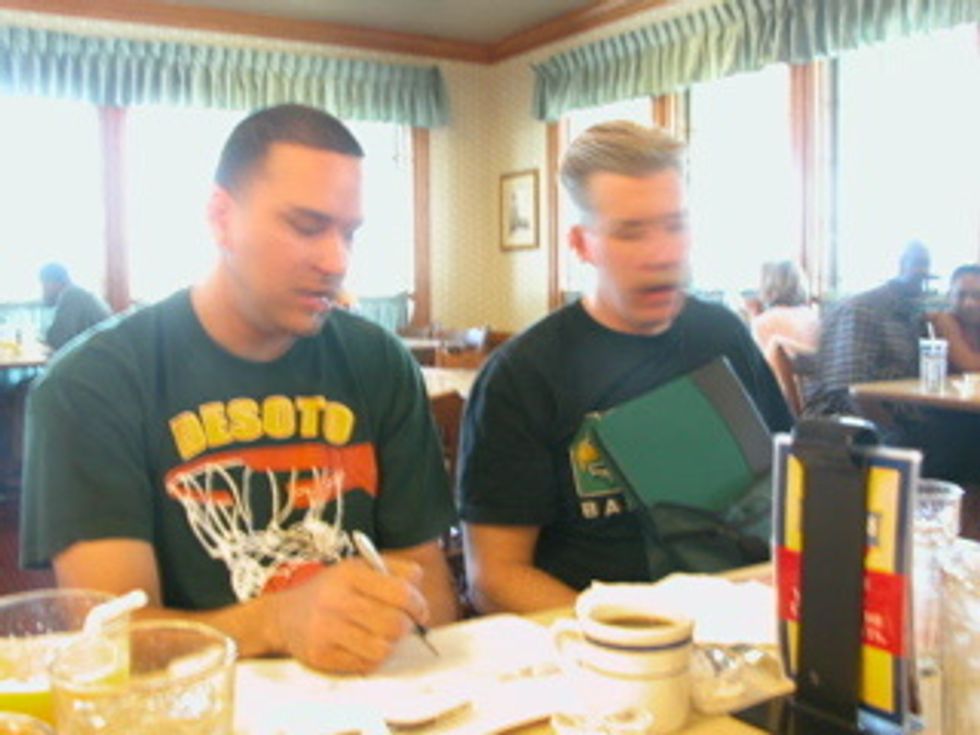 When Martinez met Dyer he was only a freshman coach at DeSoto High School.

The Monday after his phone call, Martinez was elevated to his assistant coach. In the first year, Martinez admitted he "watched and listened" a lot. Then in year two, Dyer began handing over more and more responsibility.
Martinez stayed on for five seasons, eventually helping lead DeSoto to its first playoff win and state title in 2003. The following year, he landed his first head-coaching job at Clear Brook High School.
"I think about that often and what he's done for my career," Martinez said. "He believed in me. I was just a young kid who wanted to coach and wanted to be taught how to do it. I was all ears. I listened, I watched, I followed, I took notes. I did everything that I could, so that I could learn and be prepared for that one day when I had an opportunity I could go out and have my own team and maybe make him proud."
Thirteen years later, Martinez and Dyer met again in the 2016 Class 6A State Championship game. It was DeSoto versus Atascocita in the Alamodome.
Mentor versus student. Friend versus friend.
"Never in my wildest dreams did I imagine facing him in the 6A championship finals," Martinez said. "So, you talk about went from a dream to a nightmare real fast. But nevertheless, it was one of the highlights of my career win or lose.
"Playing against him at that level, obviously we didn't come up on the winning side, but I cherished that moment and what he's done for me and what I've learned from that. I owe him, I owe him a lot."
Off the basketball court, their families have always been close.
Chris and his wife Jean are the godparents to Martinez's children Miles and Cami. They go on family vacations together. The Dyers are a part of the family.
"My kids see him as Uncle Chris," Martinez said. "They don't see him as Coach D or Coach Dyer. I mean, they could care less what he does with a basketball. They always come bearing gifts for them and what kid doesn't like that. So, when they look forward to seeing him, they look forward to the hugs and the conversations and the playing around with him. So, that's been good for our kids to have that type of family love."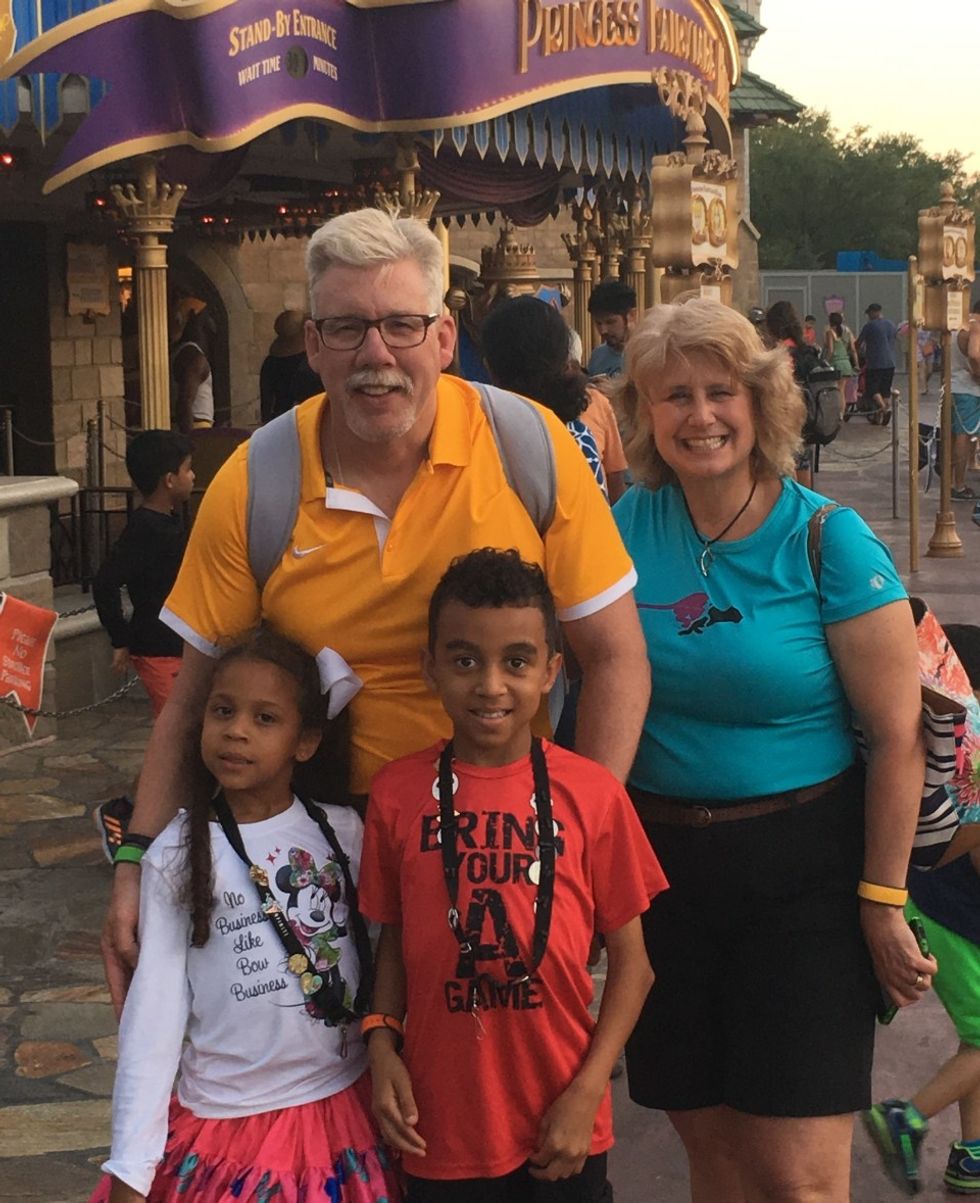 With Dyer – who Martinez considers one of the "best in-game coaches" he's ever been around – leaving the basketball portion of his life, Martinez says a lot of coaches will miss competing against his teams, which always played hard, were well prepared and well coached.

Martinez will also miss Dyer's "old school"' style as he is very disciplined, which translates to how the kids play for him.
When asked what the one of the biggest takeaways from his time coaching under Dyer was, Martinez used just one word – loyalty.
"That's easy, that's number one in his book," Martinez said. "You can go sit down with him and talk to him and think you're going to get a bunch of X's and O's and you will if you're specific with your questions. But he's one of the most loyal people I know and that's what he taught me.
"He doesn't care what you know, he wants to know if you're going to be loyal to him. There's not a lot of that around anymore. Everybody's trying to pull themselves up to a higher level, everybody is competitive but if you can show Coach Dyer that you're loyal and that you're caring, he'll give you the shirt off his back."