DEAR ZACH EVANS: Here's a history lesson; take my advice
Jan 08, 2020
Zach Evans is a rare talent. He's a 5-Star running back. He's the No. 1 running back in the country.

That could have been the worst thing that happened to him last spring when ESPN put that prestigious tag on him.

Why?
---
Kids are simply not equipped for the media crush, celebrity and expectations that go along with something like that. Heck, I was a teenager many years ago and I guarantee you that my decision-making was out of whack. Could I have handled the celebrity-status, understood who did and who did not have my best interest at heart? Probably not.
Evans is just a teenager -- a teenager with NFL talent. They make mistakes all the time -- believe me, I was one and have raised three. It can be messy.
The pressure, the spotlight, the hype, the ego. It gets to everyone at this elite level.
Anyone with "Good" advice. Anyone who "calls you out." Anyone who "holds you responsible for your actions" is dismissed as a nag, buzz-kill or annoyance.
But the Zach Evans Saga is a mess -- the rumors, the delayed commitment announcements, the suspensions that included the State Title Game. It's been exhausting.
Evans is not the first big-time Houston recruit, however, to get caught up in the "Recruiting Machine." I've seen it several times before and he won't be the last.
The University of Georgia let him out of his National Letter of Intent yesterday, so where does he go from here?
…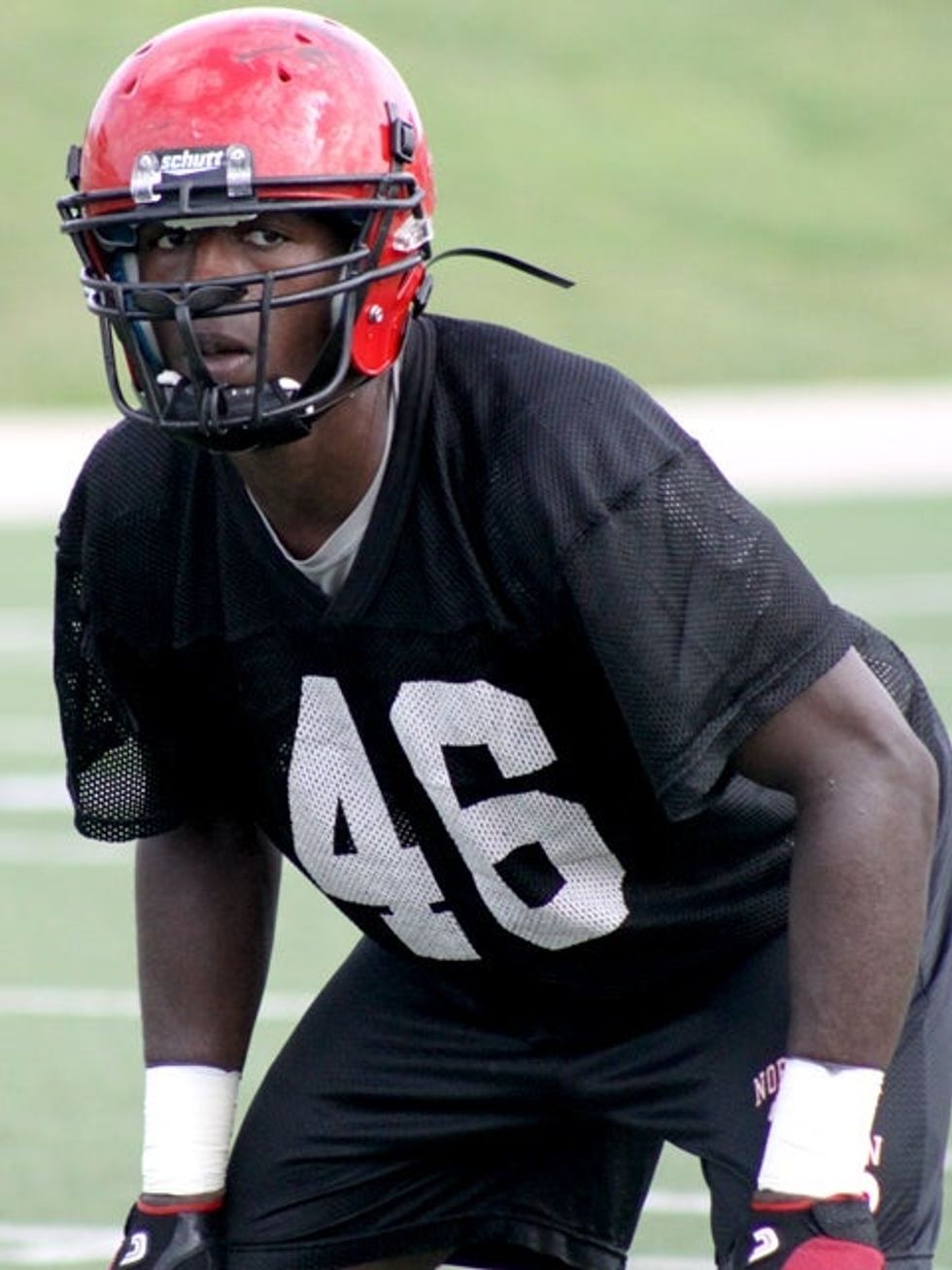 Zach Whitley was a star at North Shore in 2014.
Before there was Zach Evans, there was Zach Whitley – a 4-Star LB who was coveted by everyone in the country back in 2014.

You ready for a story?
Whitely had been an Alabama-commit for seven months. He was an early graduate and set to move to Tuscaloosa in early January. The North Shore star slid in a late visit to UCLA that December with teammate Najee Toran (UCLA, San Francisco 49ers) hanging with celebrities in "LaLa" Land, much to the chagrin to then-North Shore coach David Aymond. Aymond had a firm philosophy – "if you are committed, you are committed and don't take other visits."
Weeks later, Whitely played in the Army All-American Game in early January and still rocked the Bama gear. His clothes and care packages from North Shore were already arriving at Bama to welcome him in his new dorm.
Boom. He flips his commitment to UCLA days after the Army Game and drove to LA to begin his football future.
He never called Alabama, leaving a hole in the Tide's recruiting class. Aymond was beside himself with disappointment. That's not the program he ran.
Whitley lasted one season at UCLA, "leaving" the school and never playing relevant football again. He received bad advice, burned some BIG bridges and that was that.
…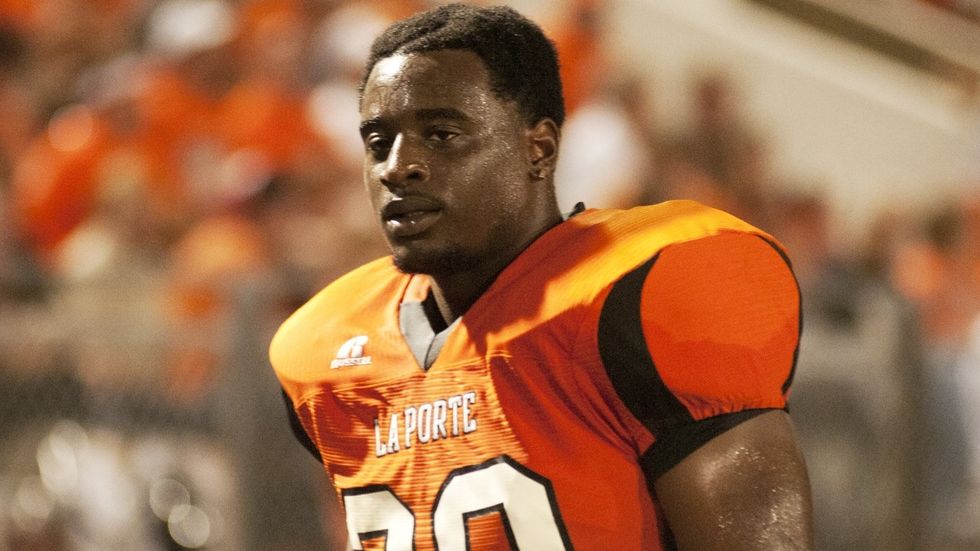 La Porte's Hoza Scott was a can't-miss kid
Over the Ship Channel was La Porte's Hoza Scott -- a freakish linebacker with crazy potential. Bama, LSU, Texas A&M and Oregon were just some of his offers after his sophomore season.

He had a bright future, he had NFL genes, he had coaches who tried to block out the noise.
One of his brothers, Yusuf Scott, played in the NFL for the Arizona Cardinals. The other, Gainus, played at the University of Arizona.
Young Hoza was a 6-foot-3 heat-seeking missile for the Bulldogs. He was the best of the Hoza bunch, having playing in the backyard with his brothers as a youngster.
He never got out of La Porte, swallowed by the neighborhood celebrity-status.
What could have been?
…

Cy-Fair's Sam McGuffie was pulled in so many directions during the recruiting process. He became an Olympian.
Before Social Media was a thing, Cy-Fair RB Sam McGuffie broke the Internet. Well, Youtube. Todd Freed, now of KUBE 57 caught a play that would change McGuffie's life. He shocked the football landscape with the first "viral" video -- a hurdle of a defensive back on the way to the end zone.

It put him on the recruiting map and made him 4-Star recruit in 2008. He was a phenomenon and schools from all over the country had to see him. The offers piled up.
If you know Bobcat coach Ed Pustejovsky, you know he tried his best to help McGuffie block out the noise of being the "Big Man on Campus."
The pressure was enormous. He struggled with his decision and was pulled in so many directions.
He decided on Michigan. He transferred a year later to Rice, where he finished his career.
McGuffie then bounced around professional football, played professional rugby and then became a member of the USA Bobsled National Team and participated in the XXIII Olympic Games in South Korea.
A success story, but not quite the journey McGuffie would have thought.
"This decision is ultimately the most important choice a kid will make," McGuffie said. "These schools offer the biggest and best of everything. But being a 5-Star recruit, you are expected to come into college as boys and leave as NFL Draft picks three or four years later. These expectations are what make these decisions hard. There's a lot of pressure on this type of decision."
…
Enough with the history lesson, so back to Zach Evans.
He needs to go back to Square One. Get some "Good Advice" from people who have been through "the game".
North Shore coach Jon Kay was the best recruiting coordinator in the state of Texas as an up-and-coming Mustang assistant. He directed dozens of former 'Stangs every year to the college ranks. He knows virtually everything about "the process" – you just have to ask for help.
Here's the thing about teenagers. They don't know who to trust. They don't want to listen to advice because they can "handle it".
It's time to "grow up", put your pride aside and right the wrongs, because in this day-and-age everyone is watching.
Because when "it" hits the fan, kids are surprised who is still standing in their corner. Regardless of how badly they may have treated those people, they still want the best for them.
That goes for me, too.