MAKING HISTORY: Gerwick, LPCA Swim wins another State Title
Feb 13, 2023
Bradley C. Collier (VYPE)
Legacy Prep Christian Academy swim has done it again.
The girls' team further cemented the Legacy Prep name into history books by taking home their second-consecutive TAPPS-D3 State Championship.

The Lions traveled to San Antonio last week with a target on their backs, given their title acquisition a year ago. However, they were clearly up to the challenge with several of the swimmers racking up the points to ultimately immortalize the school's legacy (pardon the pun).
"We were very excited and pleased with our performances," said coach Billy Gerwick. "The entire varsity team pushed hard at practice all year and the girls really bonded together, pushing each other to challenge. Legacy Prep is so proud of our swim team and the girls have now made a name for themselves. The exposure to another championship gets students excited and encourages our athletes to be a part of or consider joining next year's swim team."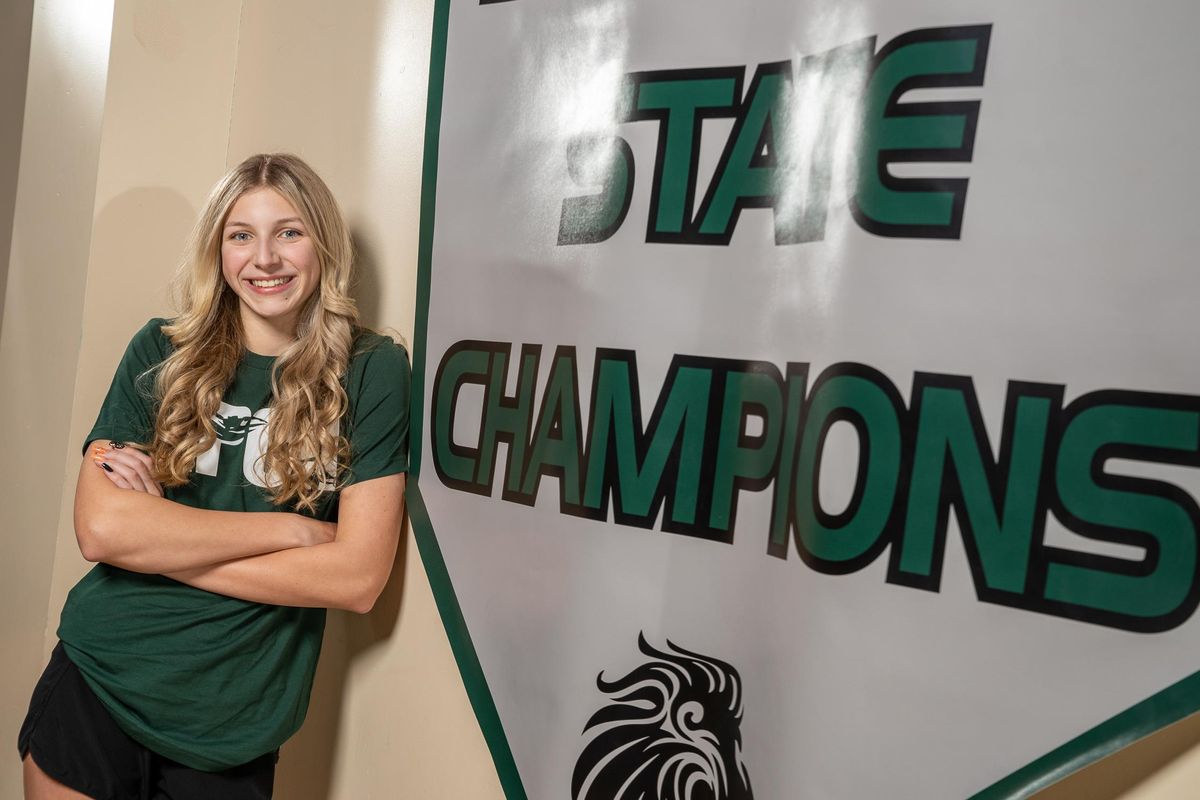 LPCA's Emily TomlinsonBradley C. Collier (VYPE)
Legacy Prep excelled in nearly all events in the pool this year particularly in team races. This was especially the case during the State Meet as the girls finished first in both the 200 & 400-Freestyle Relay, as well as the 200-Medley Relay. Individually, LPCA's Emily Tomlinson and Janey Leiker placed highly in their respective races, with Tomlinson claiming silver in the 100-Breaststroke and 50-Freestyle, and Leiker also ending up with the No. 2 spot in the 100-Butterfly.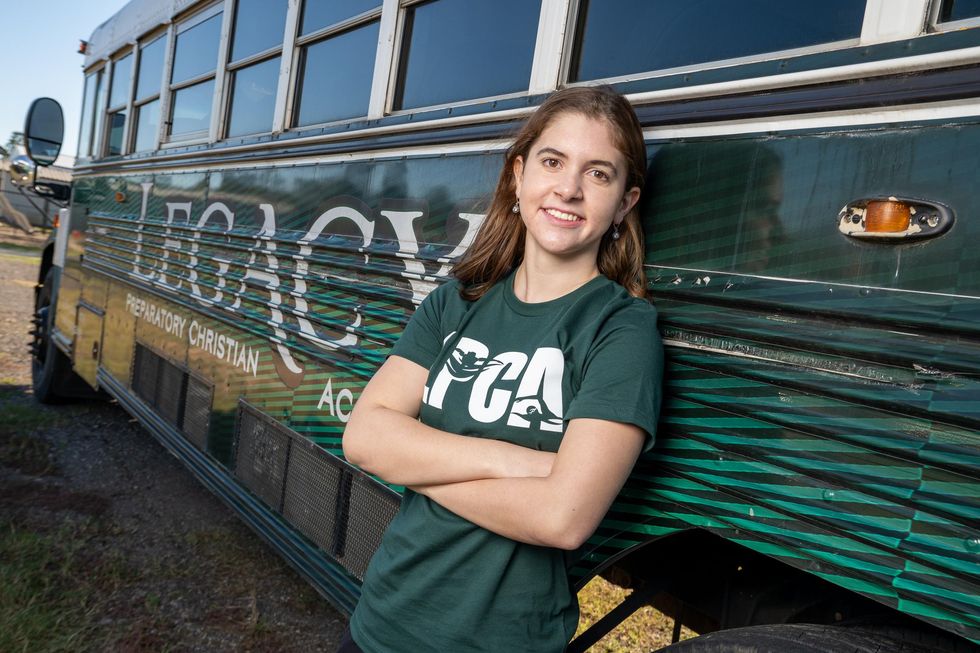 LPCA's Janey LeikerBradley C. Collier (VYPE)
"We did have some wonderful individual performances, however, we focused on being a 'team' all season," Gerwick said. "These girls swam for each other. They poured into their relays and peaked at State with all three relays breaking the school records."
Throughout Gerwick's tenure at Legacy Prep, he has propelled the Lions to another level of competition. Adding another impressive victory to his storied career is certainly worth celebrating, however, the coach gives all the credit to his athletes.
"I would just I'm very blessed with a very solid, humble and great group of kids on my team," he said. "I strive to make sure they are enjoying the sport. I truly want them to have fun and not put too much pressure on themselves. We believe if you don't love what you're doing, you will never truly excel in the water. If my team is having fun and smiling, so am I."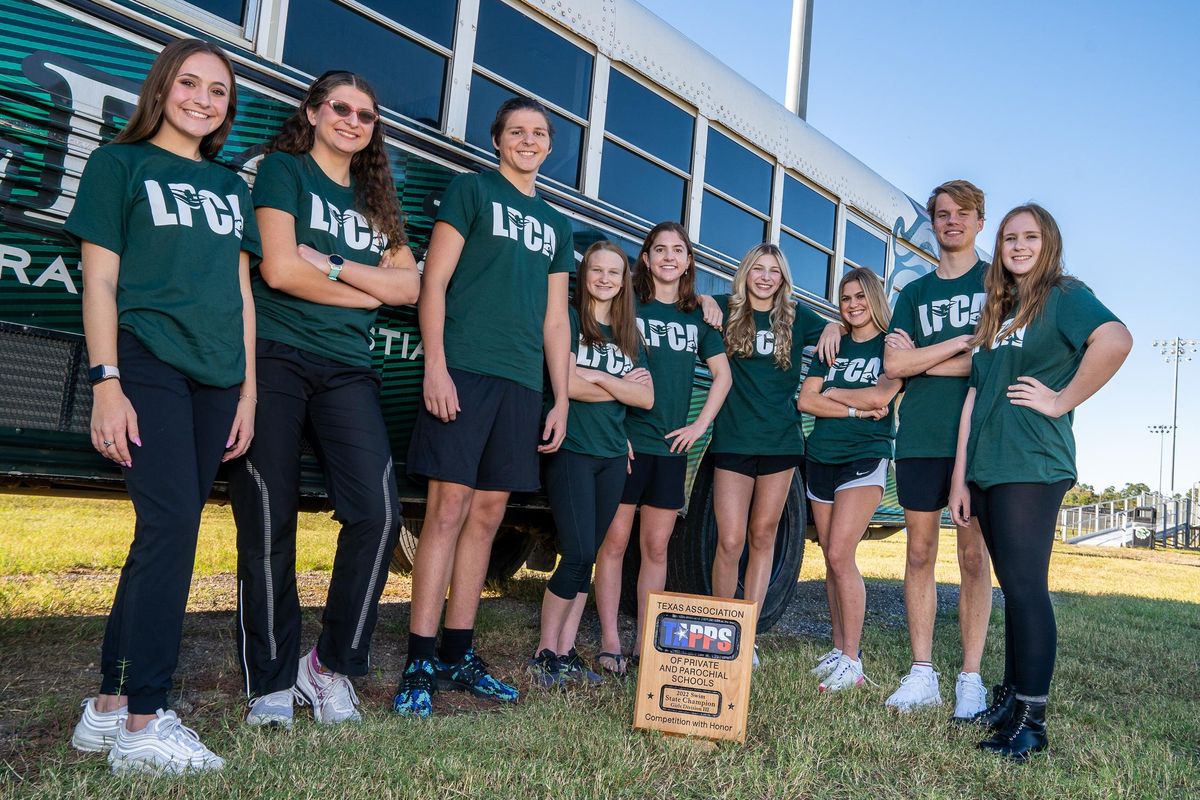 2022-23 LPCA Lions SwimBradley C. Collier (VYPE)
Now that the Lions are back-to-back champs, the future of the LPCA swim program looks even brighter, as they'll now be seen as a perennial power in the pool for years to come.
"We have a solid group of girls returning next year, so I anticipate we will still be very competitive," said Gerwick. "We'll be losing five seniors, which will make our team dynamics shift in regards to specialty strokes. It'll change up our relays and we will certainly have to make some adjustments. Looking at our freshmen class, I'm expecting some of our younger swimmers to step up into some stronger roles next season."
Congratulations to Legacy Prep swim, we'll expect to see more of the same this time next year.